Edraw Support Center
Get quick answers and step-by-step instructions in our support center.
Slide Preview
Slide Preview Panel
Once a slide is created, the Slide Preview panel will open automatically. You can close or reopen the panel by clicking Slide Preview

button on Slideshow tab.
Click slide thumbnails on the panel and you can preview all the slides. Besides, you can click

button to exit from viewing each slide on the right page.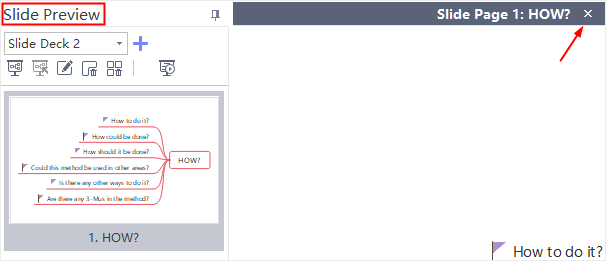 Delete Whole Slides
To delete the whole slides, you can:
Click Remove the Whole Slides button .
Right-click the slide on Slide Preview panel and click Remove the Whole Slides in the context menu.
Click Remove All button on Slideshow tab.