Trusted By Over 25 Million Users & Leading Brands
Why EdrawMind to Make Your Mind Maps?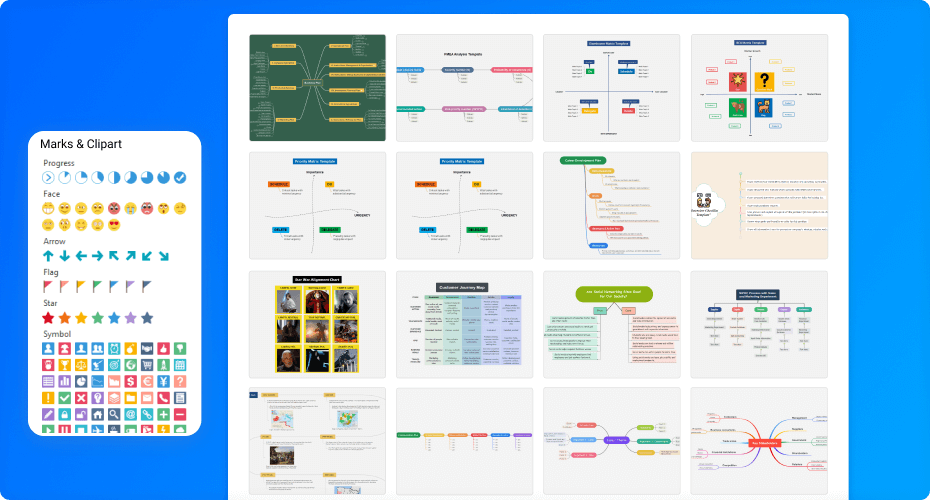 Creating mind maps is a breeze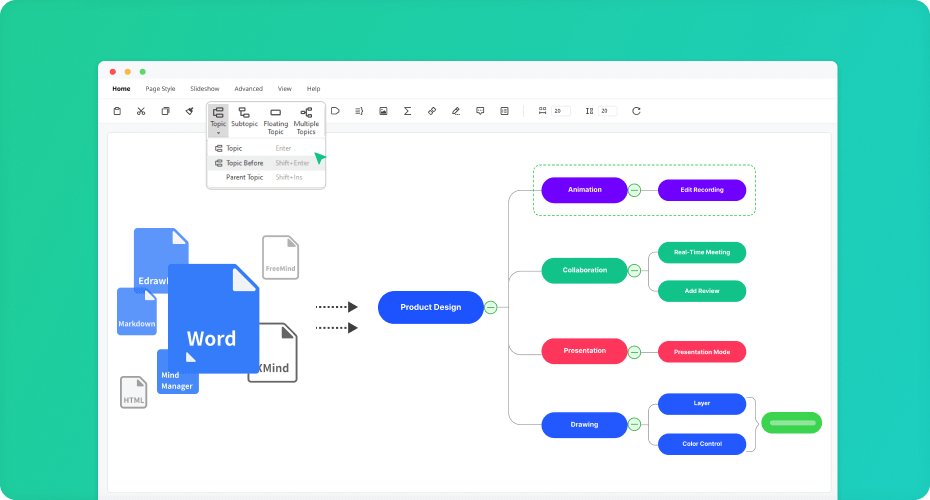 Present mind maps with ease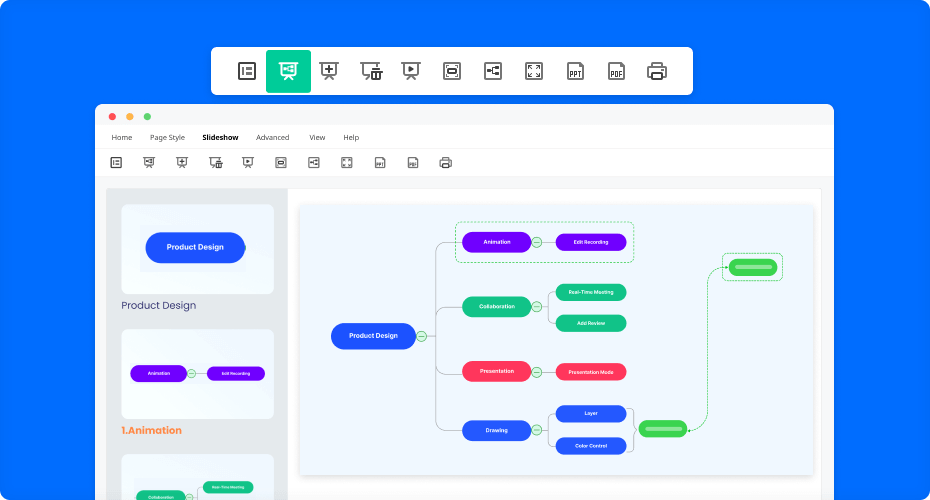 Collaborate and share with team on the fly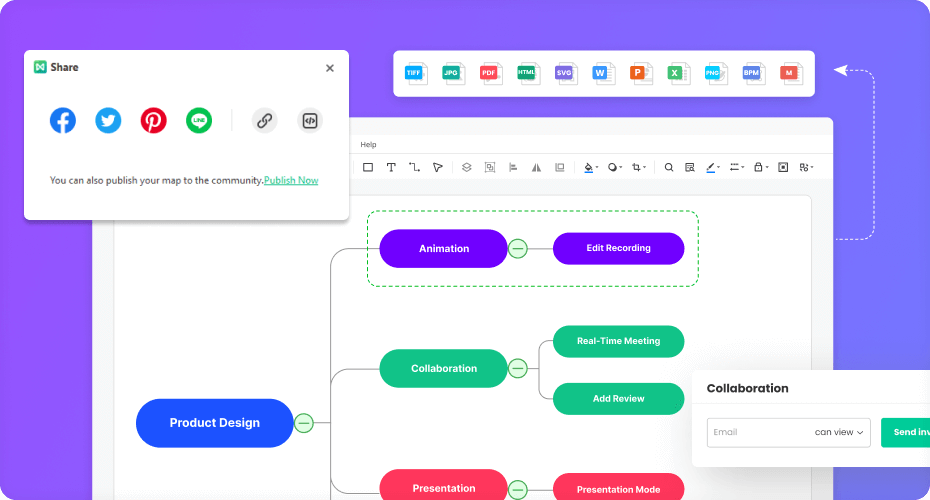 More Features Of Mind Map Software
Customized fonts and shapes
Insert images and attachments
File encryption and file backup
EdrawMind allows you to easily create mind maps and save them right on your computer so you can work on them offline as well. I was introduced to this mind map software by a colleague who used it to create org charts. Once I tried my hands on it and got acquainted with the interface, I found myself using it more and more. Editing and adjusting mind maps are very easy. With some keyboard shortcuts, you can add branches in the tree, making EdrawMind highly reliable. It won't be wrong to say that a lot of business problems have been solved using EdrawMind.
EdrawMind has a large bank of industry-standard mind map templates, many of them available in the free version. The mind map software's interface is very easy to learn, and as a teacher, it is easy for me to train my students who are looking for a specific kind of diagram. This mind map maker allows easy creation and exchange of professional diagrams. It is easy to use, and the interface is organized. It allows you to navigate without problems.
This mind map maker is beyond user-friendly! Creating mind maps and other diagrams is so amazing and easy that it makes everything look like a piece of cake. EdrawMind takes my mind map to another level as I always use the free templates! At the same time, EdrawMind provides helpful hints as I work through different mind maps, so I myself learn a couple of new things. Don't forget the search feature, which guides you through the interface. The export feature allows me and my team to include the mind maps as images or Word Docs.
Mind Map FAQs

Does EdrawMind have any free network diagram templates?
Except for the pre-made mind map templates in EdrawMind, you can download and customize mind map templates from our Mind Map Gallery. All the community-made mind map templates are free to use for Edrawers.

How can I build a mind map from scratch?
You can create a mind map from scratch by opening a blank template, adding topics around the main ideas and changing the style of the mind map. All these can be done in just a minute!

How can I share my mind map with others who don't use EdrawMind?
When your mind map is complete, you can post it on social media, publish on Edraw Template Community, or export the file as Word, Excel, PowerPoint, Visio, PDF, SVG, PNG and JPG. EdrawMind is dedicated to delivering a superior user experience.

Can I import my mind maps that are made in other applications?
Yes. You can import your mind map that are made in MindManager, EdrawMax and FreeMind, and then customize every aspect of the diagram. Besides, you can also create mind maps by importing Word, Markdown and HTML files in just a few clicks.

Is EdrawMind's mind map software free?
YES! It is free to create mind maps in EdrawMind. There are free templates and easy-to-use editing tools for making any types of mind maps. Just download it and try EdrawMind now. You will love it.
More Resources
Unlock your diagram possibilities by exploring more diagram makers here.
Find more ideas, tips and knowledge to help create mind maps.
Need help? Find the instruction or contact support here.