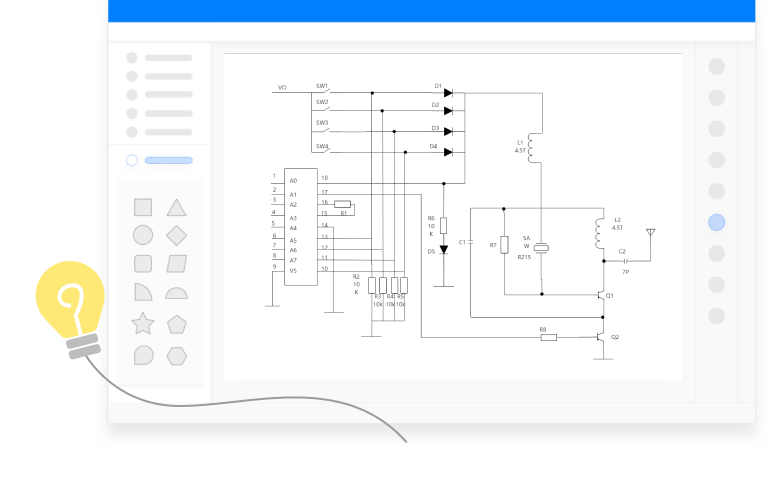 Circuit Diagram Maker
Circuit diagrams are created as a blueprint of circuit design. Whether you are a beginner or professional, working with a powerful and user-friendly circuit diagram maker like EdrawMax can be simple and fun.
Try it Free
Try it Free
Try it Free
Download for Windows 2000/2003/2008/XP/Vista/7/8/10
Download for Mac OS X 10.10 and later
Download for Linux Debian, Ubuntu, Fedora, CentOS, Mint and more
See the Magic of Our Circuit Diagram Maker
How do you create circuit diagrams in your work or study? Using pencil and paper or professional drawing software like EdrawMax. The latter should be of great help when dealing with some kind of complicated systems. A well-designed circuit diagram can provide lucidity and offer a handy visual reference to your audience.
The easy-wire mode in our circuit diagram maker allows you to connect elements and symbol with fewer clicks and less frustration. Besides, the user-friendly interface and useful formatting tools will help you save time creating easy-to-read circuit drawings in minutes. Come and see the magic of EdrawMax!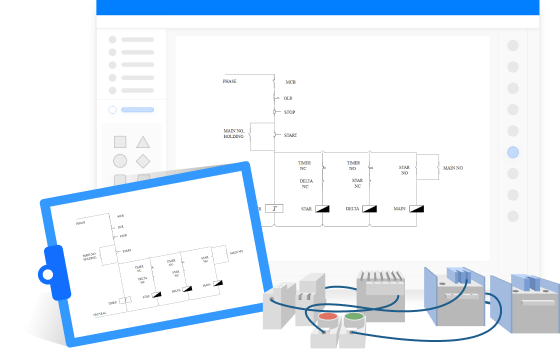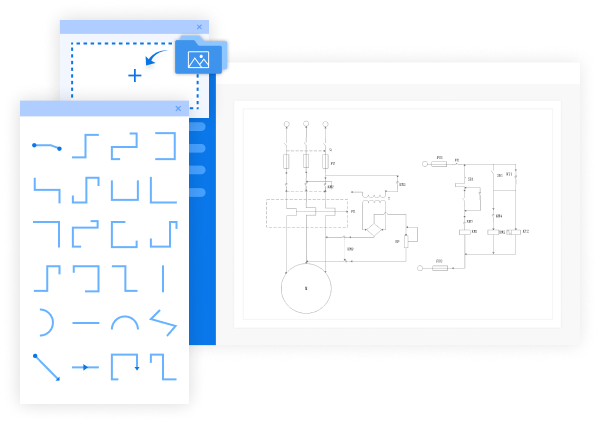 Draw with Industry-Standard Circuit Diagram Symbols
Our circuit drawing software has many easy-to-use and powerful tools to let you effortlessly build any type of circuit diagram with dedicated symbol libraries. With the built-in and industry-standard symbols in EdrawMax, you can create basic circuit diagrams, schematics diagrams, wiring diagrams, pictorial diagrams, block diagrams, etc.
What if our software can't provide what you want? Don't worry. EdrawMax also supports you to add or create the symbols you will use. In addition, our software set "My Library" to let you add and manage the symbols you like or in common use.
Create Circuit Diagrams with A Little Help
One of the benefits of using our circuit diagram maker is to have rapid drawing creation. You can use pre-made circuit diagram templates to get started immediately. Just select a circuit diagram template that is most similar or related to your project and customize it to fit your needs.
Our circuit diagram maker is amazingly user-friendly and simple for even the novice to dive into. Thus, you can study and work with it to unleash your creativity and visualize your idea with minimal effort. EdrawMax makes drawing technical drawings simple.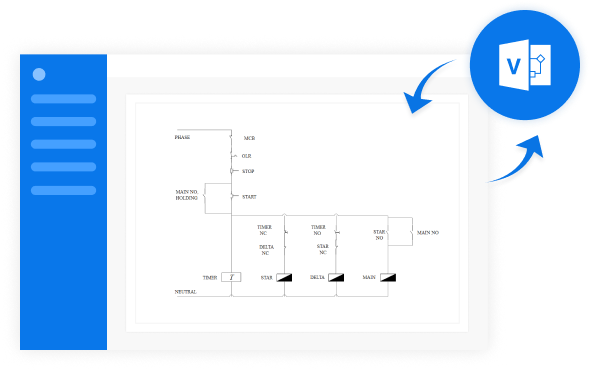 Import Your Existing Files from Visio
If you are used to creating circuit diagrams in Visio, how can you switch to EdrawMax smoothly? Use our import feature to upload your existing work files in batch or one by one into our circuit drawing software without quality loss. Once you have imported the Visio file into EdrawMax, you can continue editing and formatting circuit designs with the built-in tools.
After, you can also choose to export the drawings back to Visio or other common file formats, share the creation with those Visio users or non-Visio users and get their feeback. Try this excellen feature now!
Present and Share Your Creation Without Obstacles
With our in-editor presentation mode, you can present your circuit drawings to your team members, partners, and boss in just a few clicks. The presentation quality would be clear and make sure your audience easy and quick to see details in your drawings.
While for those non-Edraw users, you also have an easy method to share your circuit designs. Use the export feature and save your drawings into different common file formats, like PNG, JPG, PDF, Word, Excel, and PowerPoint. Now, you can share your creation with those who haven't yet used EdrawMax.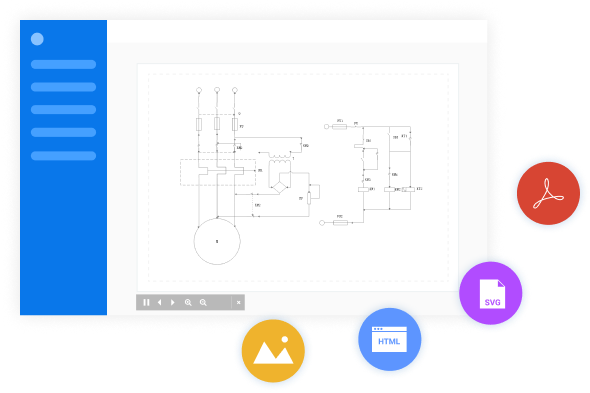 Frequently Asked Questions
How can I find the symbols that I want to use in EdrawMax?

We support all industry-standard symbols in the dedicated circuit diagram shape library, which provides symbols for electrical, power sources, transistors, relays, logic, gates, and more. If you don't see the circuit diagram symbols you want in the provided shape library, you can import custom shapes and images as well.

What file formats does EdrawMax support to export?

Once your circuit diagrams are finished, there are a variety of export options (like images, Visio, PDF, or PPT file) to help you save and share your creation. Check the export feature in EdrawMax now!

Can I work on my circuit diagram made in Visio using EdrawMax?

Yes! You can import your Visio drawings and open them with EdrawMax. Besides you can also export diagrams back as a Visio file. The Import and Export buttons are all under File tab.
Over 15 Million Users Worldwide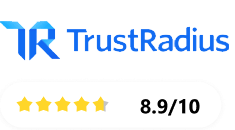 EdrawMax is an all-in-one diagram software designed to make it simple to create professional-looking flowcharts, org charts, network diagrams, building plans, mind maps, science illustration, fashion designs, UML diagrams, web design diagrams, electrical engineering diagrams, maps and more.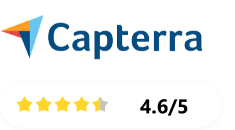 EdrawMax integrates the 100% functionality and libraries of all our other products. It is a versatile diagram software, with features that make it perfect not only for professional-looking flowchart.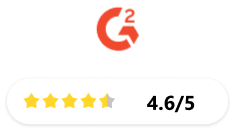 EdrawMax is a 2D business technical diagramming software which help create flowcharts, organizational charts, mind map, network diagrams, floor plans, workflow diagrams, business charts, and engineering diagrams.