Win Edraw Max Online Pro in 3 Steps
1
Write a Review
Review Edraw Max on one of rating platforms listed here.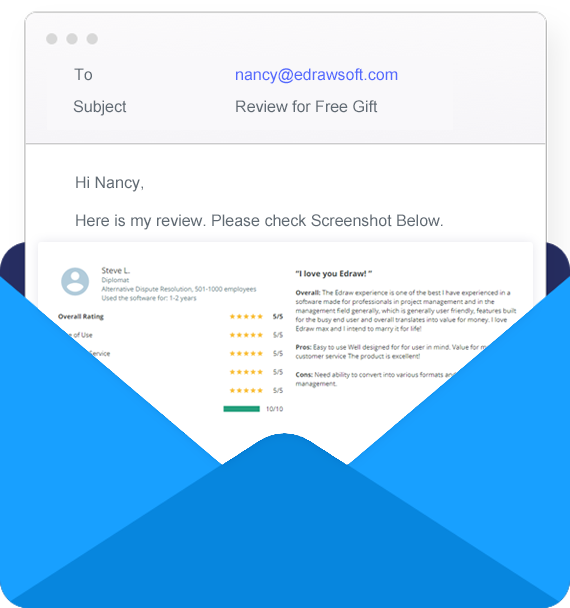 3
Claim Your Gift
We will send you a free 3-month
Edraw Max Online Pro within 5 working
days after verifying your review.
Share this Invitation with Your Friends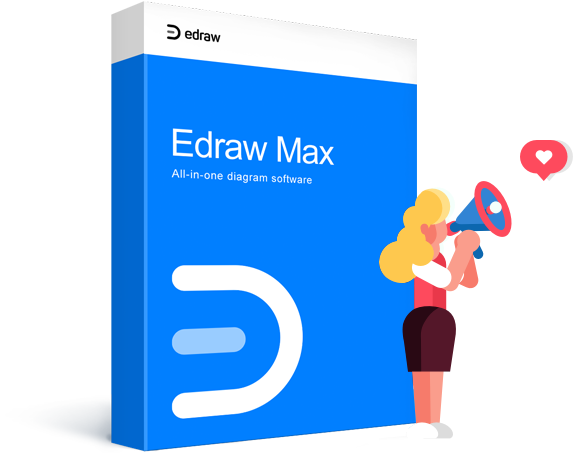 Campaign Rules:
1. The review should be published and sent URL or screenshot to us.
2. We'd love to hear your unique feedback. Copy in any form from our site or others' review is unacceptable.
3. We reserve the right to block your Pro account if we found your post to be spam or deleted or the account is misused.
4. The reviewer email address will be set for a 3-month Edraw Max Online Pro account and sent within 3-5 working days.