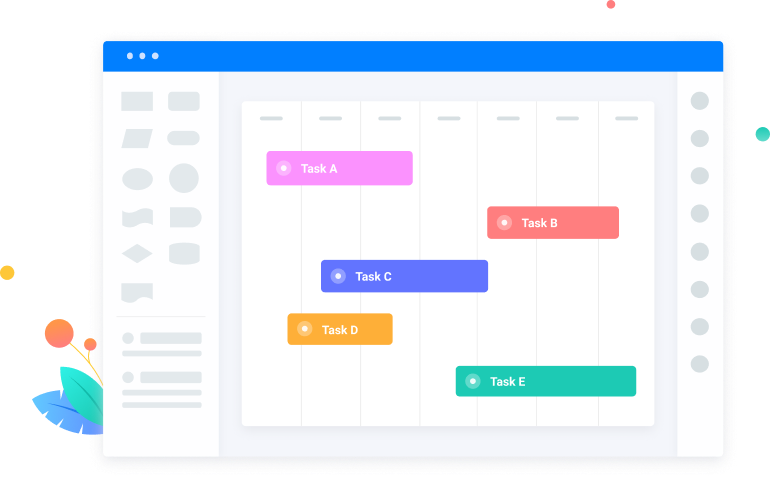 Gantt Chart Maker
Design and build easy-to-understand Gantt Charts for your next project with EdrawMax. Plan, schedule, and manage your projects effortlessly.
Try it Free
Try it Free
Try it Free
Download for Windows 2000/2003/2008/XP/Vista/7/8/10
Download for Mac OS X 10.10 and later
Download for Linux Debian, Ubuntu, Fedora, CentOS, Mint and more
Create Data-Oriented Gantt Chart Easily
With the user-friendly and easy-to-use MS interface of our Gantt chart software, you can quickly create Gantt charts for your projects and tasks in a few easy clicks.
Method 1: Use a basic Gantt chart symbol from the library to build a Gantt chart from scratch.
Method 2: Gantt chart templates in EdrawMax are your shortcut to making good-looking and easy-to-understand Gantt charts.
Method 3 (Recommend): Generate a Gantt chart automatically by importing the file (TXT, XLS, XLSX, CSV) that contains all the project and task information.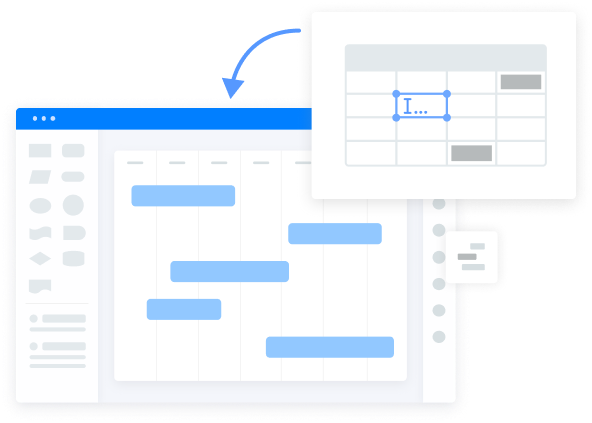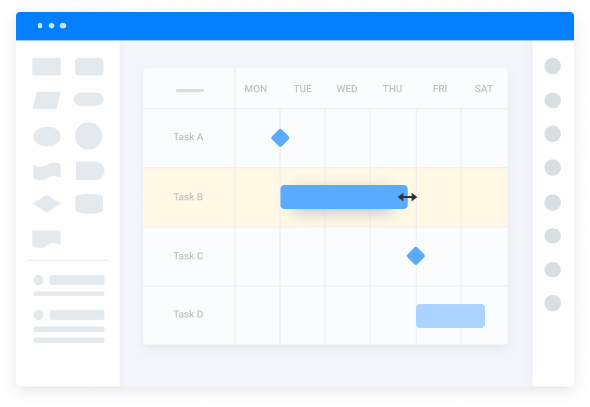 Organize & Schedule Tasks Quickly
We break down the whole project into manageable tasks in Gantt charts and schedule them by different project phases. In our Gantt chart software, you can easily drag and drop Gantt bars to change the start or end dates, rearrange tasks, and update process.
Milestones are represented by a diamond symbol on the Gantt charts and have no duration. When a milestone is shown on the chart, it means the end of a piece of work or project phase, and it usually the big dates in the project, like a clear deadline. In EdrawMax, you can tick the option on the right Gantt Chart pane and transform a bar into a milestone.
Set Linked Tasks and Summary Tasks Effortlessly
You can add links between tasks to create dependency, so your team will get information like " start task B when task A finishes." These links can be dragged from one task easily and dropped on another link.
If your project contains multi-level tasks, you can summarize them via the Indent/Outdent options on our Gantt chart maker to "roll up" the subtasks in different groups and highlight the summary tasks that are also called parent tasks. The summary tasks will show the combined information.
Note: Don't forget to link tasks after you finish organizing them. Subtasks and summary tasks create structure, but they don't create task dependencies.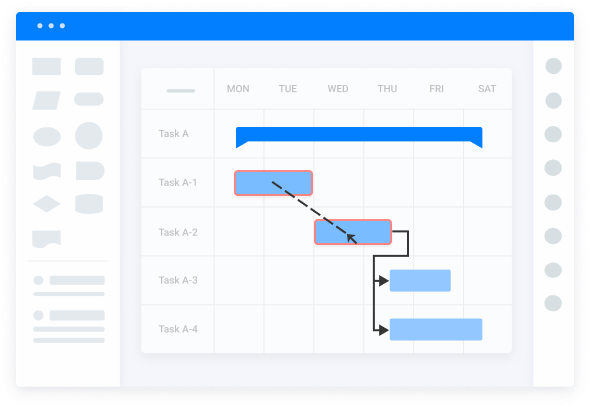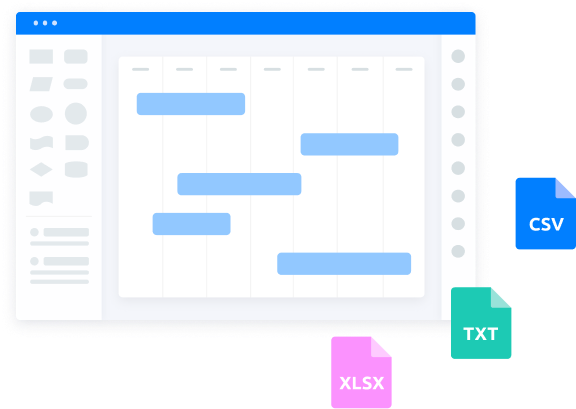 Export From Diagram to Data
When you finish your Gantt chart, is it the end? No, the data you have input into the chart is also IMPORTANT. Luckily, EdrawMax allows you to export all the data included in the Gantt and save them in common file formats (XLSX,TXT and CSV). As you don't need to log in to any account when you use our EdrawMax, you can work offline even without the Internet, and get our guarantee for the data safety.
Present, Share and Print Gantt Charts in High-Quality
Congratulations! You have completed the big project. Now it is time to present your achievements and how your team works hard on the whole phase. You can present the Gantt chart, just by clicking the Presentation button to switch into the presentation mode.
But, how can the non-Edraw users feel your joy? Don't worry. You can save your Gantt charts in the file formats that most people can open, like Word, Excel, PowerPoint, Visio, PNG/JPG, HTML, and PDF. Alternatively, why not download a high-resolution PNG or PDF to print the Gantt chart and hang it on the wall of your office?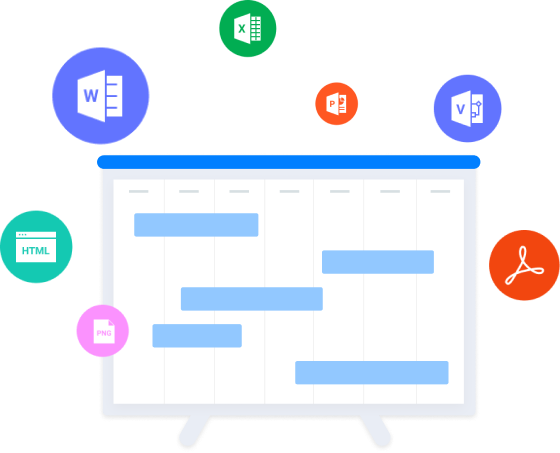 Frequently Asked Questions
How can I add/delete tasks in my Gantt Chart?

You can right-click one of the tasks and select to add a task before/after or just delete it. In addition, there are all the quick action buttons on the Gantt Chart pane, so you can modify the diagram via this way.

Do you have examples of Gantt Charts made in EdrawMax?

Yes! Go to the template gallery in the editor and find "Project Management" to see examples of Gantt charts.

Are there other types of diagrams that I can use to visualize my project or plan?

Yes! Instead of Gantt Charts, you can use roadmaps, timelines, kanban diagrams, swimlane diagrams, and project calendars. EdrawMax also provides templates of all these diagrams!
Over 15 Million Users Worldwide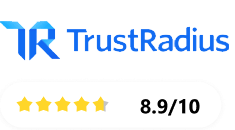 EdrawMax is an all-in-one diagram software designed to make it simple to create professional-looking flowcharts, org charts, network diagrams, building plans, mind maps, science illustration, fashion designs, UML diagrams, web design diagrams, electrical engineering diagrams, maps and more.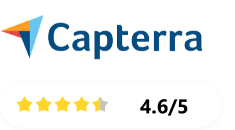 EdrawMax integrates the 100% functionality and libraries of all our other products. It is a versatile diagram software, with features that make it perfect not only for professional-looking flowchart.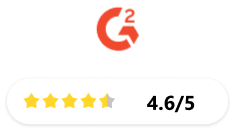 EdrawMax is a 2D business technical diagramming software which help create flowcharts, organizational charts, mind map, network diagrams, floor plans, workflow diagrams, business charts, and engineering diagrams.