Edraw Support Center
Get quick answers and step-by-step instructions in our support center.
Create/Open a Document
You can start drawing from scratch with a new blank document or build from a pre-designed template.
To create a new document directly, find the desired diagram type in the document page and click the plus icon.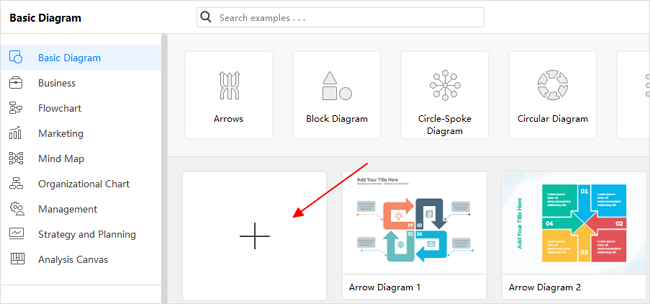 Besides, press Ctrl + N or click the New button

on the Quick Access Toolbar in the workspace.
To choose and open a template, find the template that you like in the template gallery, simply click its thumbnail, and it will open in the workspace.
To open an Edraw file, you can click Open on the document page, select one of the file paths and find your document.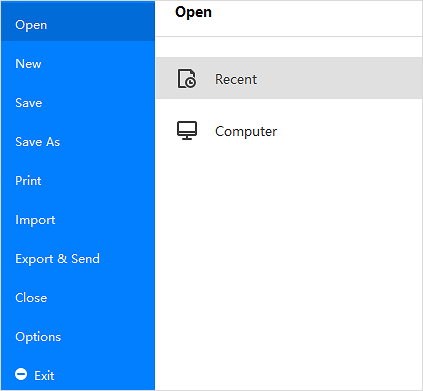 Watch this video to learn more. If the video doesn't play, please visit it at YouTube.
Timestamps
00:09 Create a new drawing document
00:39 Add multiple pages in one document 00:47 Choose and open a template example
00:59 To open *.eddx EdrawMax file
01:10 Save drawing files to local device and on personal Cloud
1:43 Import *VSDX Visio file into EdrawMax
02:00 Import SVG file into EdrawMax
02:17 Eport EdrawMax files to PNG, JPG, TIF and so on graphic files
02:42 Eport EdrawMax files to PDF, PS and EPS format
03:05 Export EdrawMax to editable MS Word, PPT and Excel
03:30 Export EdrawMax to HTML
03:52 Export EdrawMax to SVG file
04:04 Export EdrawMax to *vsdx Visio file
04:19 Print EdrawMax drawings