Edraw Support Center
Get quick answers and step-by-step instructions in our support center.
Change Styles of a Mind Map
If you don't select any shape on a mind map, the right Mind Map pane will look like as below. Therefore, you can only insert floating topics on the map, change the page theme and adjust the layout.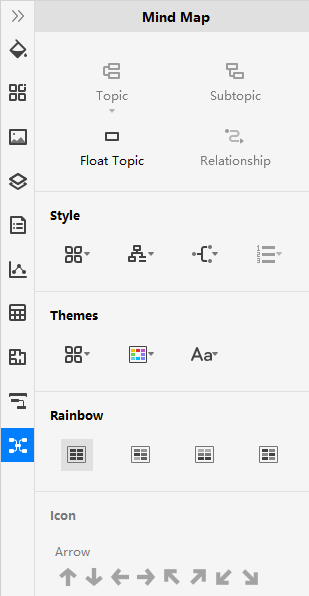 When you select a topic, you will see some new options shown on the Mind Map pane and do changes for nodes and branches.
Add different topics and relationship lines on a mind map.
Change the layout of a branch.
Add or remove a numbered list on the whole map or a branch.
Change the styles of the topic shape, like fill, line color, line weight, and corner style.
Change the styles of the branch, which usually includes multiple topics.
Add pre-made icons onto the topic.