Workflow Diagram Software

Create workflow diagrams rapidly with rich workflow symbols and templates. Edraw provides abundant workflow knowledge and resources to help you draw efficiently.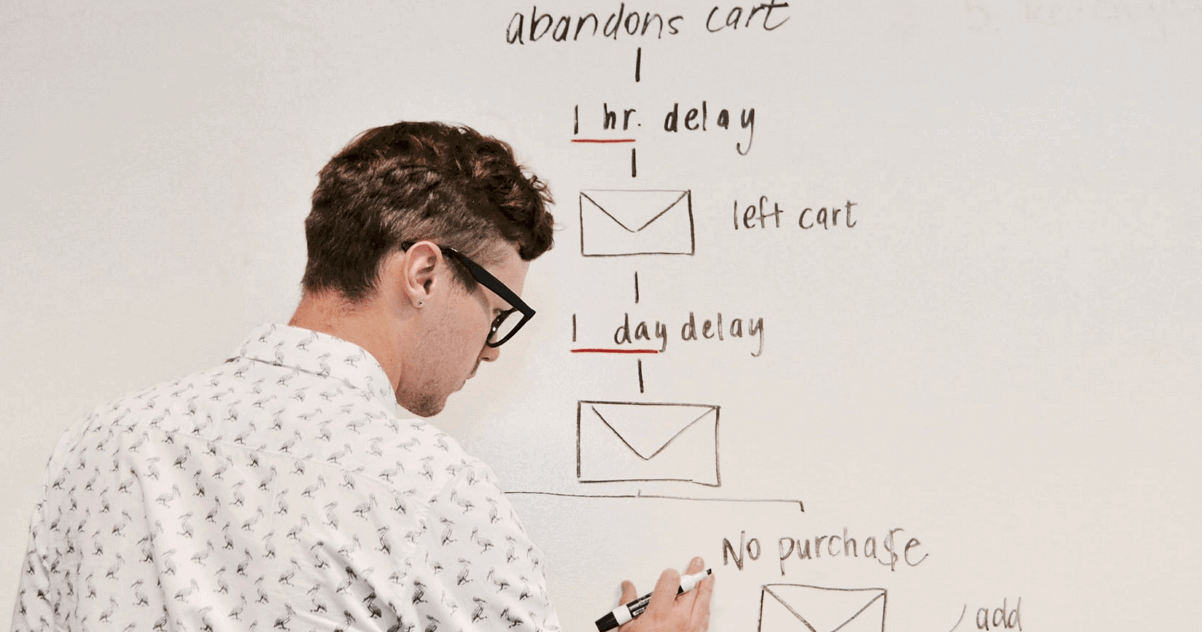 A workflow diagram is a graphic representation of all the major steps of a process. It can help you:
• Understand the complete process.
• Identify the critical stages of a process.
• Locate problem areas.
• Show relationships between different steps in a process.
Workflow Definition
Workflow is an essential element of business process management (BPM).
Workflow is a term used to describe how work is defined and how work is allocated and scheduled.
Workflow defines the sequence and conditions based upon which work flows.
Workflow handles the routing of work between resources. The resources can be people, systems or machines.
Workflow manages the order in which these steps are handled.
Workflow enables employees to monitor and reconfigure the flow of a business process as needed.
Workflow Diagram Software
Many people believe workflow diagrams need to be created by someone with specialized programming knowledge. But with the right software, that's not the case. Even the most complex business processes can be mapped with Edraw Workflow software, which has been developed with a user-friendly graphical interface. The wide range of intuitive tools allows anyone to build professional, accurate workflow diagrams without any coding skills whatsoever. Edraw is a rapid and powerful workflow drawing software, providing vibrant pre-defined shapes for drawing workflow diagrams.
Download Edraw Workflow Diagram Software, then you can use the built-in templates to create and present your workflow diagrams in minutes. So, it has become super easy to create diagrams of information flow, business process automation, business process re-engineering, accounting, management, and human resources tasks.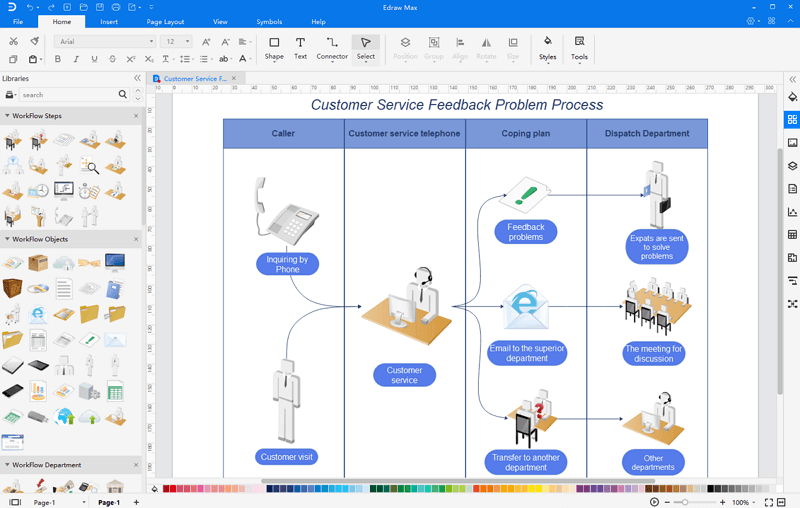 Every shape can be changed in color easily. They are great for showing different departments in a company or different stages of a typical business process.Here are a few examples of the shapes:
EdrawMax: a swiss knife for all your diagramming need
Effortlessly create over 280 types of diagrams.
Provide various templates & symbols to match your needs.
Drag and drop interface and easy to use.
Customize every detail by using smart and dynamic toolkits.
Compatible with a variety of file formats, such as MS Office, Visio, PDF, etc.
Feel free to export, print, and share your diagrams.
System Requirements:
Works on Windows 2000/2003/2008/Vista/7/8/10 (32bit/64 bit)
Works on Mac OS X 10.11 and later
Compatible with Linux distributions such as Debian, Ubuntu, Fedora, etc
Workflow Diagram Symbols
Workflow diagrams present the logical flow of information through a system in graphical or pictorial form. Edraw offers different types of Workflow diagram symbols, which make it useful for showing the relationships used and provided by processes within a system.
Workflow Step Symbols

Workflow Object Symbols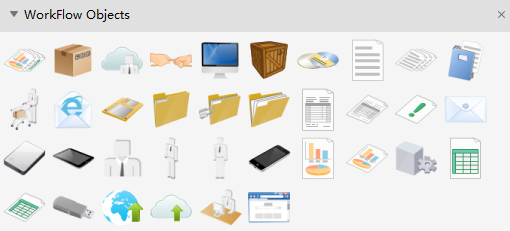 Workflow Department Symbols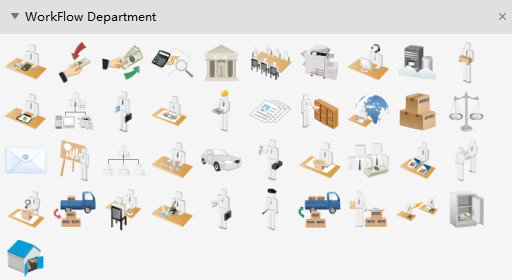 Draw Workflow Diagram with Swim Lanes
Swimlane workflow is easy for presenting the workflow and activities across the roles and flow represented with it. Swimlane shapes are available in cross functional flow charts. You can use any of these diagrams to draw your workflow with the flow chart shapes.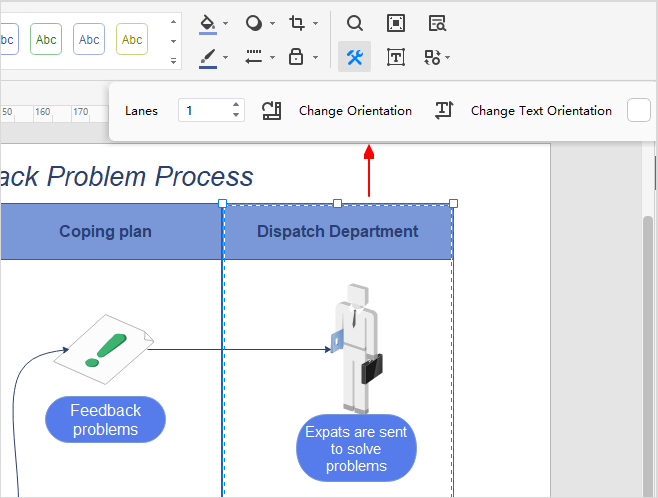 Workflow Diagram Templates
There are various work flow diagram examples both in the software and on the web page. Some of the examples use the swim lanes. They are easily editable. Below is a sample work flow chart presenting document management procedure.
Work flow diagram is easy to create with Edraw if you already understand the work flow process. Our pre-made workflow symbols make work flow design much easier and faster. To learn how to use the shapes, click How to Create a Workflow Diagram. To better illustrate how to use workflow to present your work process, here are two practical examples:
Create Workflow Diagram for SEO
Create Workflow Diagram for E-assignment
Professional Workflow Diagram Examples Created by Edraw!

Workflow Diagram
Process Flowchart
Sales Workflow