Standard P&ID Symbol Legend | Industry Standardized P&ID Symbols
>
P&ID Symbols
>
Standard P&ID Symbol Legend | Industry Standardized P&ID Symbols

Piping and Instrumentation Diagram Standard Symbols Detailed Documentation provides a standard set of shapes & symbols for documenting P&ID and PFD, including standard shapes for instrument, valves, pump, heating exchanges, mixers, crushers, vessels, compressors, filters, motors and connecting shapes.
Free Download P&ID Software and Get Editable Symbols
Where to find all P&ID symbols?
EdrawMax is a simple yet powerful diagramming tool that offers various P&ID symbols and professionally designed P&ID templates. With its intuitive drag-and-drop interface and preset drawing symbols, creating a professional P&ID diagram by yourself cannot be easier!
When you get into the workspace of EdrawMax, the library will open the left side of the canvas and you can find all the predesigned P&ID symbols under the Industrial Automation and PID category, which will be used for representing the functional relationships between piping, instrumentation and system equipment units.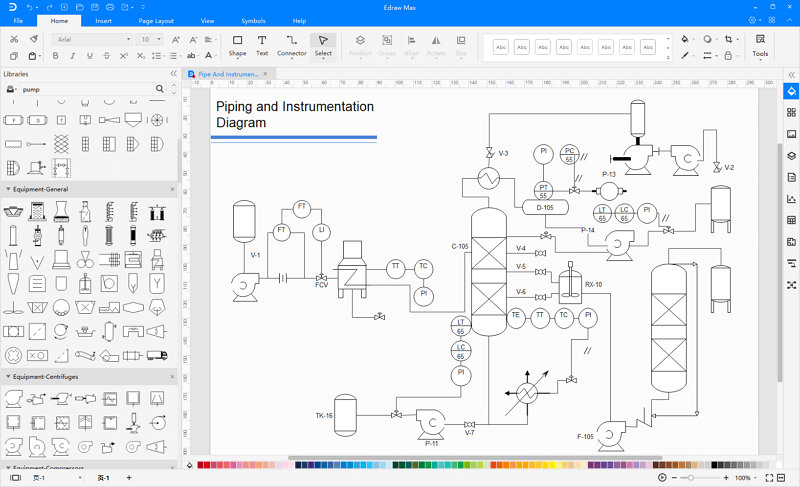 Look the video below to know how to use the standard P&ID symbols and make a P&ID with Edraw Max.