What is a Floor Plan? - Essential Points You Can't Miss
>
Edraw Knowledge
>
What is a Floor Plan? - Essential Points You Can't Miss

Read this comprehensive guide to know everything about the floor plan , including definition, benefits, limits, examples, Fengshui tips, floor plan maker, etc.
What is a Floor Plan?
Generally speaking, a floor plan is a drawing with scale sizes that display the positions of rooms, equipment, and furniture viewed from above. Designers and architects often use floor plans as a visual tool to check if the room space fits well for the original purpose before moving in.
A typical floor plan has the following basic elements:
Dimension Lines - these are the measurements of showing the length of items in reality, for example, the length of windows etc.;
Scale - this factor shows in what degree the entire space can reasonably fit on the screen or a piece of draft paper. Nowadays, the most common scale ratio is 1/4 inch equals 1 foot, which means a length in 1/4 inch is 1 foot long in reality. Sometimes, architects also use the Full Scale to show the actual size;
Room Types and Items - these may include walls, windows, doors, a single room, closets, sofa, stairs, appliances, or even outdoor garden layouts and so on;
Why Floor Plans are Important?
As a matter of fact, a floorplan gives a bird's-eye view of a building. According to the marketing researches, floor plans help to gain reputation from real estate buyers. Here are some benefits of the floor plan:
It shows the key relationship between spaces and individual rooms so designers can easily communicate how a person can move through the property. This is especially important in home projects, interior design and more;
It demonstrates the scope and scale of your project for the builders to check out quickly;
It efficiently measures built-in equipment such as furniture layouts to avoid big mistakes before carrying on;
Any Floor Plan Limitations?
Although floor plan can display the general layout of your space, it doesn't show adequate details about constructing a home in real life. Therefore, designers or architects consider floor plans are the only conceptual starting point. Engineers or construction project managers usually require more complex blueprints or drawings with more technical information that covering electrical and plumbing plans, or elevation drawings. This can help clients to make better decisions and save more unnecessary cost.
Feng Shui Tips for a Good Floor Plan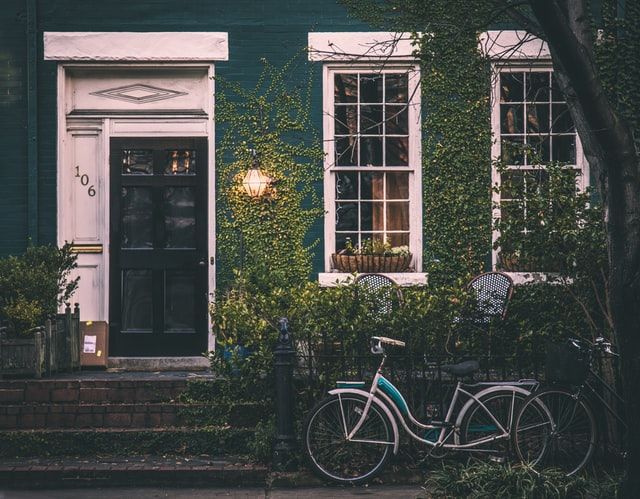 Designing a feng shui house is very important because it deals with how people are influenced by the architecture. Therefore, it is indispensable to take Feng Shui into consideration when planning a new house. Traditionally, here are some useful feng shui tips that will ensure your family thrives.
The front door can't face the elevator, stairs, or the corridor directly. If you think of the front door as the mouth of your house, the stairs facing the front door are just like a sword through the mouth, which is not good for your health.
The key to a good Feng Shui floor plan is the location of doors and windows. In short, the relationship between windows and doors in the room determines the flow of energy. Hence, the bed in the bedroom is not supposed to be too close to the windows.
High-quality Feng Shui energy in the bedroom is vital to people's health and happiness. Ideally, the best place of the bedroom is on top of your reading room or cozy corner if your house has 2 or 3 floors, while the worst place of a bedroom is on top of your kitchen, garage, or home office.
Popular Types of Floor Plans
Floor plans cover many sub-categories in reality. You can choose to click one of these examples to learn more details or start creating yours by customizing floor plan templates.
Home Plan
A home plan, or sometimes called a house plan, is a series of construction drawings that determine the overall building specifications of a residential home including layouts, built-in installations and resources etc.
Office Layout
Office layout shows the place where your employees perform and interact with each other.
There are many sub-types in the office layout category to support various work styles and organizational cultures:
Cubicle Office Layout - it is open-office based with partition walls on three sides to form a "cubicle". This type is mostly used when there are a built-in meeting room and private offices;
Team-Based Office - it is a type of layout where employees are grouped by teams, and the actual space and size of every department are allocated based on the total number of staffs;
Open Office Layout - this type shows a very flexible and open space for employees to access nearly all the aspects. Tables or lounge seating may be used for collaborative purposes, such as informal meetings or activities.
Home Office - This type is especially popular in modern times as the increasing number of freelancers. You can do your work while enjoying the relaxing and comfortable home environment.
Seating Plan
Normally, a seating plan indicates where the audience should take their seats in what pattern. It easily distinguishes guests or differentiates passengers between various ticket categories. Seating plans can be used in many cases such as the formal meeting or dinner event; the order of a film in a cinema or thether as shown in the below floor plan template; the order of airplanes and more.
Garden Design
It is about the process of designing and generating plans for the planting and landscapes of gardens. A good garden design usually involves an enjoyable experience of being connected with nature.
Fire and Emergency Plan
This type shows the evacuation plan of a set of actions that need to be taken by staff in the event of the fire or some other related emergency cases. High fire risks can be avoided if fire action signs are clearly shown and instructions are provided.
More Free Floor Plan Templates
The following free floor plan templates show you more resources of home plans, office layout plans and so on. All of these are editable with the free download easy floor plan software. Feel free to click on any of them to see more details.
How to Design a Floor Plan?
In early days, architects usually use the schematic drawings skill to create floor plans with pencils. Later, as the introduction of the scheme, designers can be able to insert more floor plan details. In modern times, architects prefer to use digital software to do their construction projects. Today, non-professional users with just limited skills can easily create floor plans based on preset auto-create features, templates and symbols with much fun.
First, we need to download a versatile floor plan maker.
EdrawMax
All-in-One Diagram Software
Create more than 280 types of diagrams effortlessly
Start diagramming with various templates and symbols easily
Superior file compatibility: Import and export drawings to various file formats, such as Visio
Cross-platform supported (Windows, Mac, Linux, Web)
Security Verified |
Switch to Mac >>
Security Verified |
Switch to Linux >>
Security Verified |
Switch to Windows >>
Then, follow the steps below to get started in no time.
1. Select a Location - Decide the area that you want to target; Consider how many rooms or floors you need and how large the overall size and shape it would be.
2. List Key Factors - Make a thorough list of the needs and requirements that you think is important.
3. Measure Elements - Measure elements including the walls, doors, windows, pertinent furniture, the electrical outlets, architectural features and fireplaces etc.
4. Draw the Overall Structure - Add walls, doors and floors for the building.
5. Add More Features - Insert equipment like the refrigerator, dishwasher, dryer, and other important appliances that must be placed in a specific location. Also add furniture if needed.
6. Evaluate and Double-Check - Carefully check out your floor plan again by considering any usable space, privacy, and accessibility etc.
Things to Keep in Mind When Designing Your Floor Plan
Be Flexible - the functions of your rooms may be changed over time, so make sure that your floor plan also fits future design needs;
Be Practical - for example, bathrooms should keep away from kitchen or dinner rooms, and there should be more space for a living room or adding a storeroom if you have a big family. Moreover, if you want to build a home office, make sure more sunlight can access your room. You may also need to consider the safety of your family members and electricity bills.
Recommend a Versatile Floor Plan Software
Get rid of endless draft papers, or complex tools that need professional skills or experiences, instead, just see how the multi-platform based Edraw Max can do for you: built-in floor plan editable templates; drag-and-drop user interface and drawing board; team or personal cloud account for a better and faster communication; conveniently set unit, ruler, dimension or quickly check out precision for your floor plan; one-click share or export your work to many different formats including PDF, Graphics formats, Visio, MS Office and more.
Learn More: