Free Printable Floor Plan Templates

Edraw offers free printable floor plan templates that are available to download and use. There list different types of floor plan templates to give you inspiration when you design your own floor plan.
Creating floor plans by hand needs a lot of time. Fortunately, the Internet and new technology can make things easier for you. You don't need to do the planning in an old-fashioned way. Our floor plan maker offers you free printable templates of floor plans. Now, you can sit back and draw a floor plan with just a few clicks.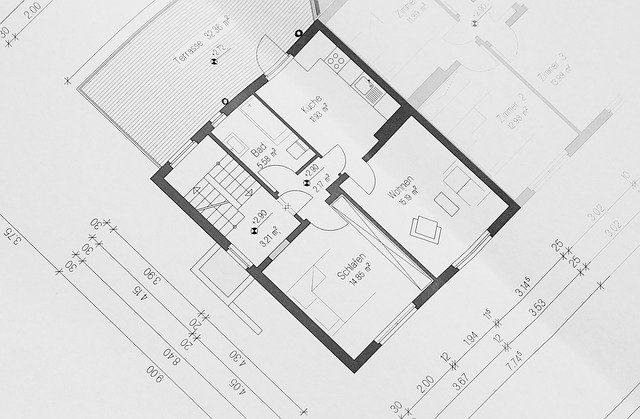 Traditionally, you have to move the furniture back and forth if you are not satisfied with its location. With free printable floor plan templates, you can visualize the final effect in our floor plan maker without wasting your time and energy.
In this article, we will show you different types of free printable templates and you can visit the floor plan templates page to download more free floor plan templates.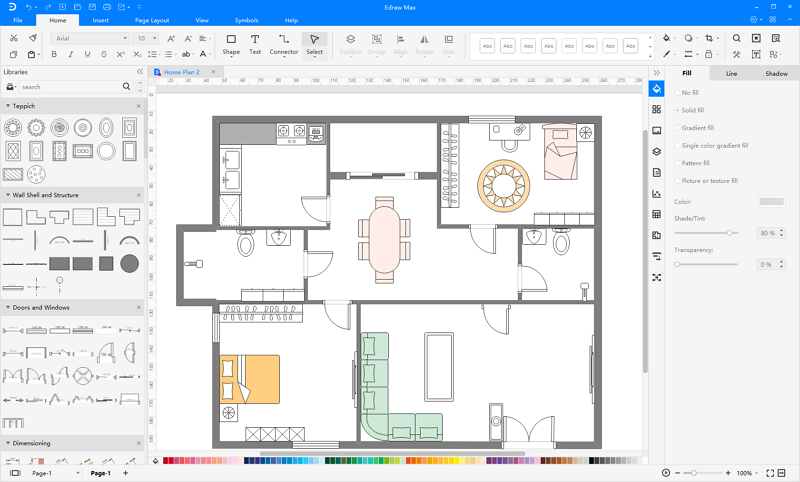 EdrawMax: a swiss knife for all your diagramming need
Effortlessly create over 280 types of diagrams.
Provide various templates & symbols to match your needs.
Drag and drop interface and easy to use.
Customize every detail by using smart and dynamic toolkits.
Compatible with a variety of file formats, such as MS Office, Visio, PDF, etc.
Feel free to export, print, and share your diagrams.
Home Plan Template
The picture below is a simple home plan template that is available to free download by just clicking the picture.
If you want to design your own floor plans without templates, you can use floor plan creator to make your dream come true.
Seating Plan Template
You can use this theater seat layout template from Edraw to feature a brilliant modern or elegant style. With Edraw, you are free to customize any of the symbols or templates according to your own preferences. Try the free download now!
Office Layout Template
A free customizable salon design floor plan template is provided to download and print. With Edraw floor plan software at hand, you can visualize your idea easily at any time instead of paying someone to do.
Garden Design Template
The picture below is a beautiful garden design template that is free for download by just clicking the picture.
A beautiful garden helps you maintain a good mood, which is quite helpful for people's health. Just start creating your beautiful gardens now! Learn how to make floor plans here.
Wardrobe Design Template
The picture below is a simple wardrobe design template, which is available to free download by just clicking the picture.
A good wardrobe makes your home look neat and gives you confidence every day when you walk out of your house to work. Just as you already know, confident people always have good luck. So get started with your wardrobe planning.
Kitchen Elevation Template
A free customizable kitchen elevation design template is free for download, use and print. Designing a perfect kitchen on your own is so easy with Edraw floor plan software.
Home Wiring Plan Template
When planning your home wiring project you should make a clear and accurate wiring plan to instruct work. To make a wiring plan, you can start with this homewiringplantemplate.It's downloadable and editable.
Security and Access Plan Template
Here is a simple warehouse security and access example created by Edraw Max, which is available in different formats. Quickly download this warehouse security and access plan so that you can create your own security and access plans.
Fire Escape Plan Template
Easily guide your visitors or tenants in case of fire emergencies based on a clear fire escape plan from Edraw. Customize any of the default symbols or text boxes to fit your layout pattern. If you need more, try to find in the free fire escape plan template.
Reflected Ceiling Plan Template
A free editable home reflected ceiling plan template is provided to download and print. Here is a basic home reflected ceiling plan example created by Edraw Max, which is available in different formats. Drawing home reflected plans has never been easier with the help of this free printable reflected ceiling plan example.
Plumbing and Piping Plan Template
Do it yourself with Edraw smart floor plan creator to fully edit this home water plumbing and piping plan template. Plenty of floor plan design theme and color patterns are within your reach and you can start drawing your award-winning plan right now!