Learn How to Design You Own Floor Plans

Designing your own floor plans can give you a sense of accomplishment. With a few clicks, you can design and make a floor plan in minutes. Give it a try, and you will never regret it.
When people build and remodel homes or buildings, they usually hire professionals to design floor plans. Why don't you have a try to design your floor plan on your own? It will be fun to design your floor plans. House floor plans, office layouts, and kitchen designs are the three main types of floor plan designs. Let's start with house floor plans.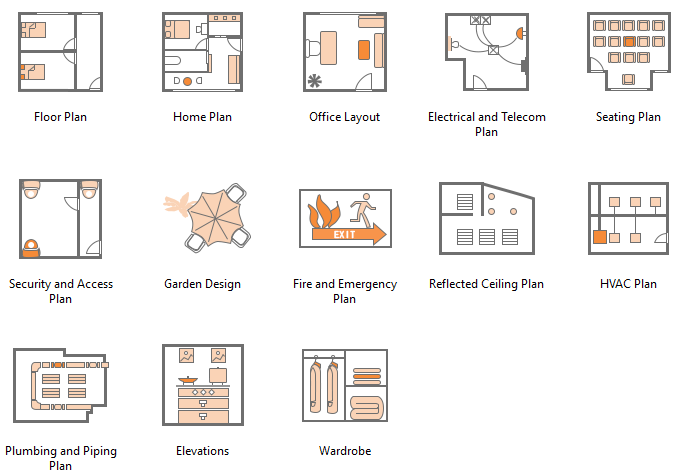 Houses Floor Plan Designs
Your new home should start with a great home plan design. It is easy to find the design example of your dream home in our floor plan designer. You may drag and drop rooms, doors, windows, and furniture on the drawing page to create your floor plans quickly.
Our floor plan maker, with many free home plan templates that suit a variety of lifestyles, will be your good assistant to design your floor plans. Whether you're looking for beautiful garden design or a large family home, you're sure to find it amongst our broad range of floor plan examples. With pre-drawn libraries and more than 6500 vector symbols, you can design home plans without hassles!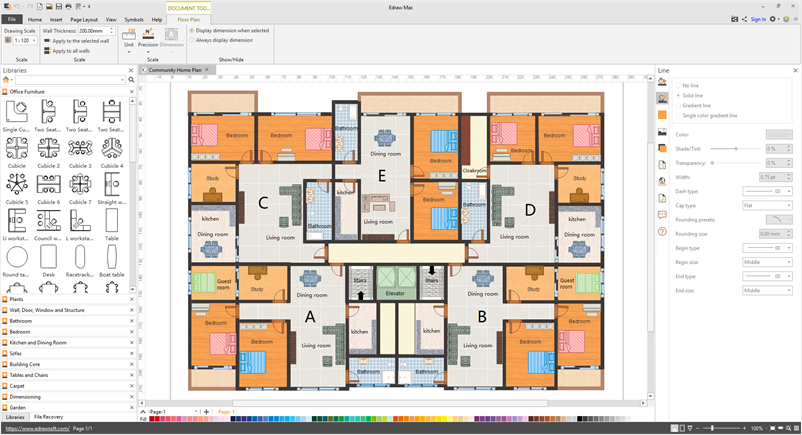 EdrawMax
All-in-One Diagram Software
Create more than 280 types of diagrams effortlessly
Start diagramming with various templates and symbols easily
Superior file compatibility: Import and export drawings to various file formats, such as Visio
Cross-platform supported (Windows, Mac, Linux, Web)
Security Verified |
Switch to Mac >>
Security Verified |
Switch to Linux >>
Security Verified |
Switch to Windows >>
Office Layout Designs
Have you ever seen an office layout made by professionals? You might think that drawing such an office layout took a lot of work. On the contrary, with floor plan creator, it's simply a matter of dragging, dropping, and resizing floor plan symbols in the drawing page.
The design of your office layout can reflect your corporate culture and mission. Therefore, you should tailor your office design to the type of atmosphere you want to create. Designing your own office layouts can be quite easy with the help of our floor plan maker - EdrawMax.
Kitchen Designs
It's fun and simple to use floor plan maker and design your dream kitchen. Also, with abundant symbols and templates in EdrawMax, it will give you a good idea of how your kitchen will look. If you're happy with your complete kitchen design, you can export, print and share it with as many people as you want to.
One famous designer Mick De Giulio said that the best kitchens have a soul or a spirit that's warm, inviting, and personal, which means your kitchen should have your own style. It will be an easy thing to make your kitchen design using our floor plan maker. Don't forget to share your dream kitchen when you finish it.
Visit our easy-to-customize template center, find out more useful floor plan templates and get inspired to produce your own floor plan designs.
How to Create a Floor Plan?
To get more information about designing floor plan, look at the video below to learn how to make a floor plan with EdrawMax.