How to Create and Design a Floor Plan?

Every one of us dreams of building a new house or renovating the old house. When it's finally the day that you can build your own house or renovate the same one you are living in, then you will need a plan for doing your work. You can't do anything in this world without a plan. This same concept also goes with you when you are building or renovating the house.
For all these purposes, you will need a floor plan. A floor plan is a scale diagram of a room, buildings viewed from above in an architectural area. Our topic is the floor planning of a house. So, floor planning of a house is easy as compared to other plannings.
A floor plan shows you measurements and relationship between each room inside the house. It includes furniture, appliances, doors, windows, pools, etc. It is usually in the 2D format. In this article, we will help you in creating a floor plan.
Create Floor Plans on Paper or a Computer
Some decades back, the floor plan was done with pencil and paper and by human hands. An architect was consulted to make a 2D floor plan of the building or interior design. But now, the floor plan is done through computer software. Using computer software does not stop some people from using paper and pencils. Some still design a floor plan traditionally too.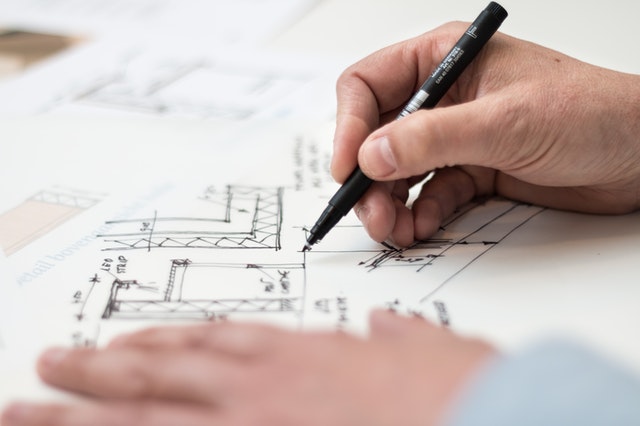 Using computer software or doing floor plans by hand have their features and advantages. When you draw a floor plan with your hands, you can add your creativity to your project. You are not restricted to a few features, but with the help of your brain, you can add as many things to your project, you can add any symbol, any shape of your room, you can even design your corridor in a circular form, but if you have a creative mind.
When you use computer software, it has its features and advantages. It saves your time and money. You don't even need to consult an architect to fulfill your purpose. Designing a floor plan with computer software makes your work accessible as you are allowed to use their templates and update them more. You are allowed to take feedback from community members on the internet and redefine your work again.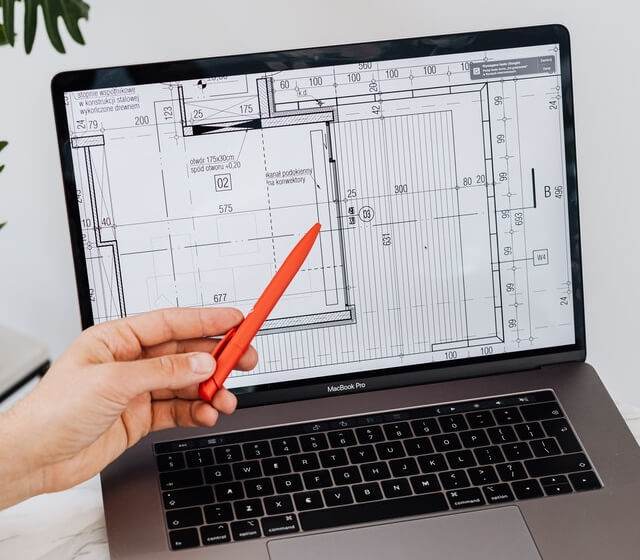 The computer software allows you to add doors, windows, appliances, furniture of every shape and form. You are allowed to view your project in a 3D mode. Designing a floor plan with computer software has many advantages, which can't be defined in a single paragraph.
Before You Start: Preparation
Before you start designing your floor plan, don't forget to take account of these things.
Make a Repair or Renovation of an Existing House or Apartment
Before starting, just take a scale and start measuring the length and breadth of your exterior walls. Take the height of the floor and the ceiling. Take the measurements of every door and window, take the length and breadth of every room inside exterior walls if they exist.
Build a New House
If you are planning to build a new house, you can skip the first step. But for a new house, you have to take floor plan ideas. There are thousands of ready-made templates available on the internet. You can pick them and start modifying them according to your needs and wants.
EdrawMax
All-in-One Diagram Software
Create more than 280 types of diagrams effortlessly
Start diagramming with various templates and symbols easily
Superior file compatibility: Import and export drawings to various file formats, such as Visio
Cross-platform supported (Windows, Mac, Linux, Web)
Security Verified |
Switch to Mac >>
Security Verified |
Switch to Linux >>
Security Verified |
Switch to Windows >>
How to Create a Floor Plan?
Follow these steps to create your floor plan with the help of EdrawMax. EdrawMax is a free and easy-to-use diagram-making software. The software includes all the necessary floor plan symbols, tools and features to make your floor plan.
First of all, download EdrawMax desktop software or open EdrawMax web-based application.
Select a Template or Open a Blank Canvas
Once the login formalities are done, you will be directed to the workspace. Click the New to display different floor plan templates. Just scroll down and click the Building Plan. You can prefer any one of them and modify them further. You can start from scratch too.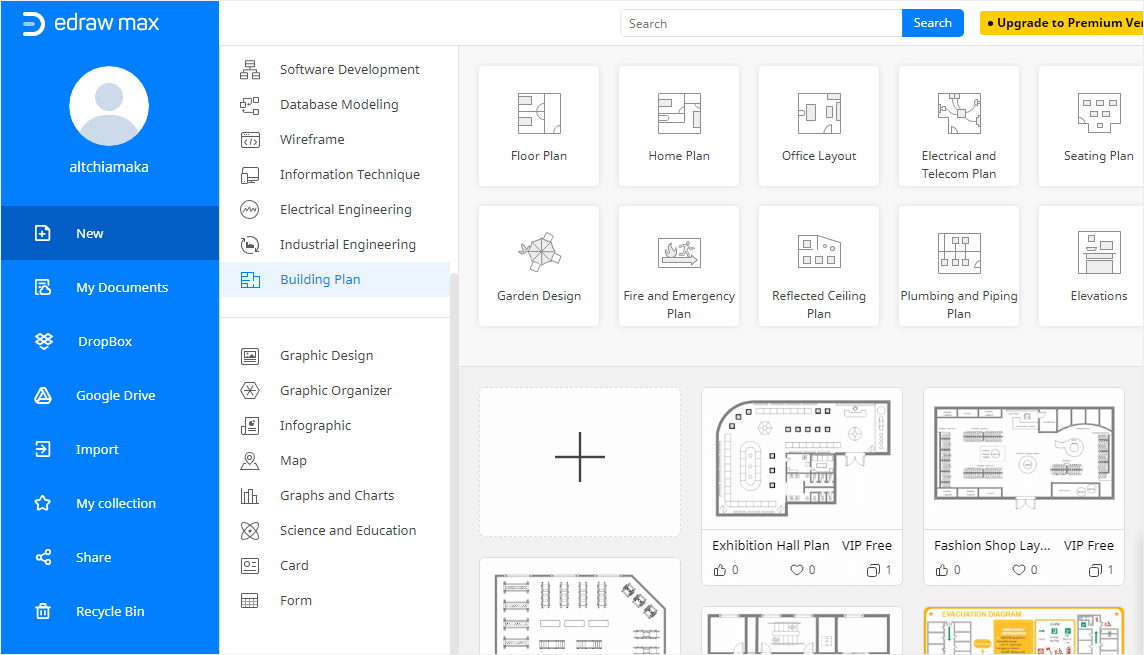 Select a Scale for Drawing
It is necessary to give EdrawMax your building measurements so that you can plan according to them. Click the Floor Plan icon. It is on the right vertical bar, and then you will be shown three options: Drawing Scale, Unit, Precision. Go for the Drawing scale option and enter all your measurements.

Add Exterior Walls
EdrawMax allows you to use the ready-made walls or create the walls from scratch. Just go to the Wall Shell and Structure option on the left side and drag-drop the pre-generated walls onto your project.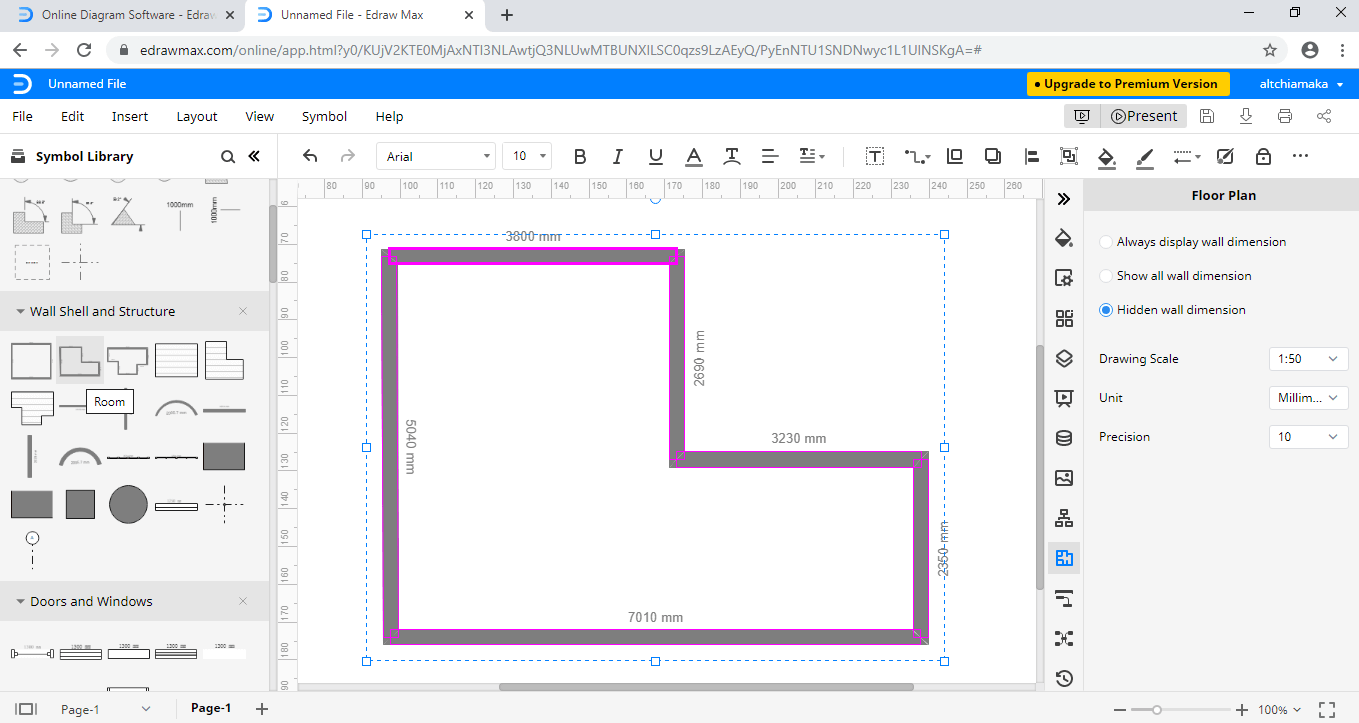 For designing exterior walls from scratch, you will go to the same option, where you can select vertical and horizontal walls and merge them. You can play with their lengths, and you can add your measurements for these walls.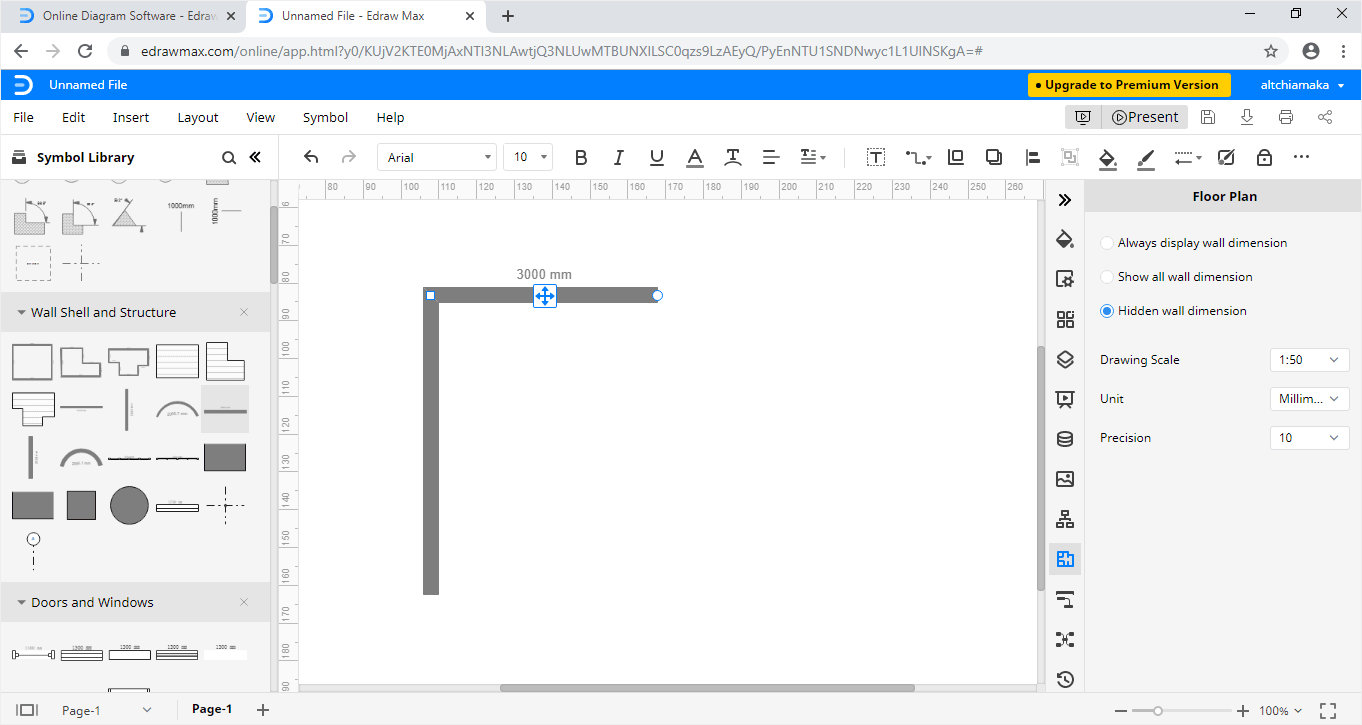 Draw the Interior Walls
For interior walls, again select the Wall Shells and Structure option. Then simply, drag and drop the horizontal and vertical interior walls. The interior walls will be of less boldness as compared to the interior walls. You can drag and place them at any location inside your exterior walls. You can also set the length of each wall inside the exterior walls.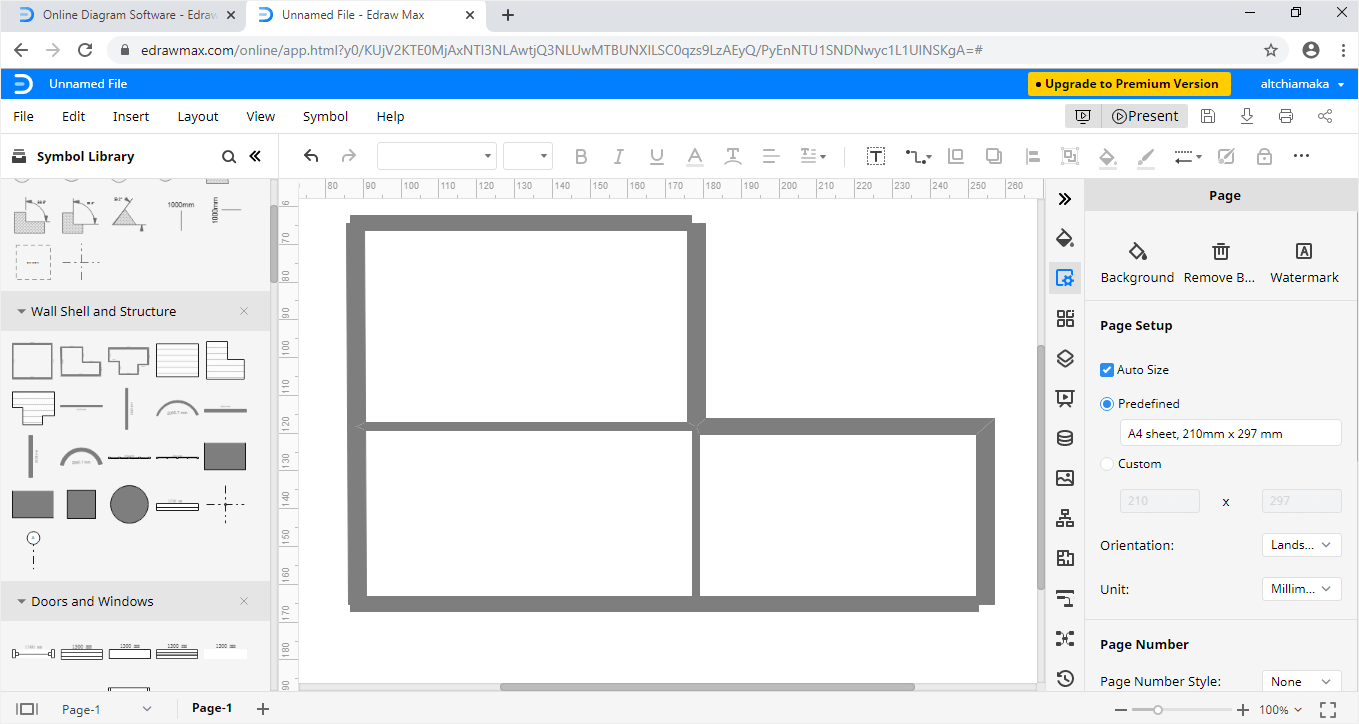 Add Doors
In the same option Wall and Shell Structure, there is a Door and Windows Section too. Just go to that section, select the door of your choice, and place them according to your need on the interior or exterior walls. You can also check the selected doors by opening them using the rotating option.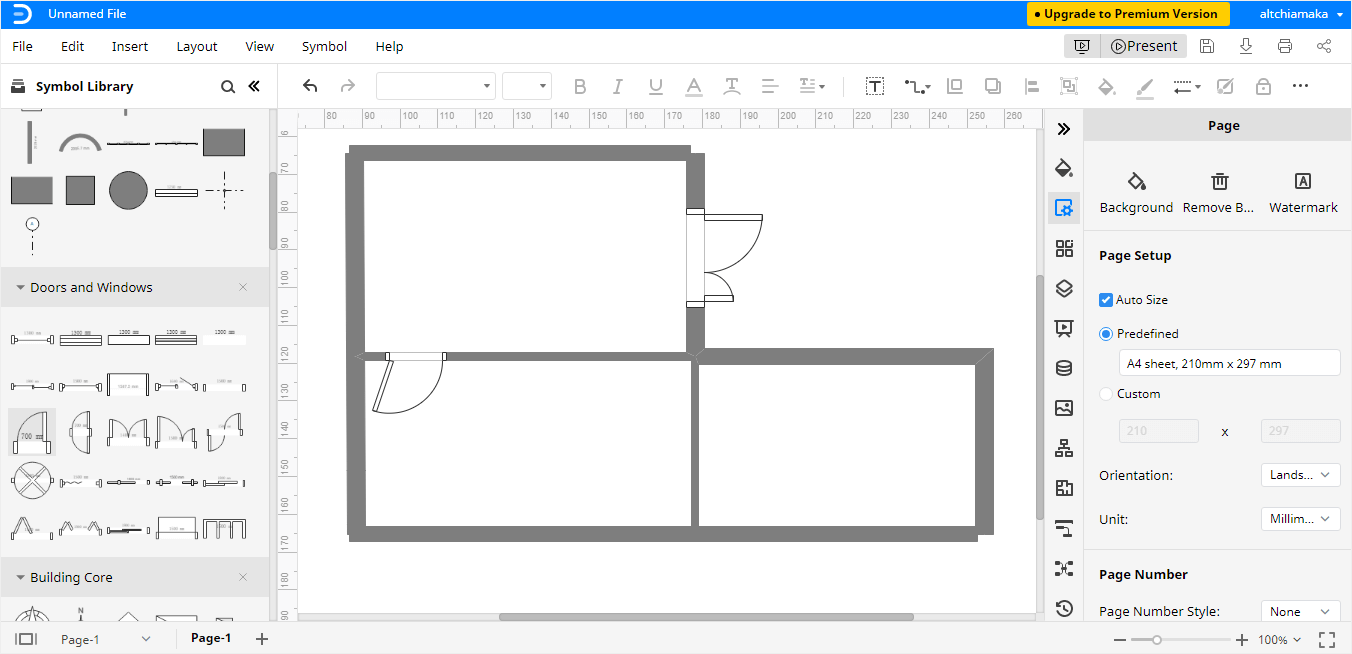 Add Windows
You can also add the windows to your floor plan using the same section of doors and windows, and you can scroll down the list and select the window of your choice and plan them by dragging on any wall, either exterior or interior. You can also add the length of each window too.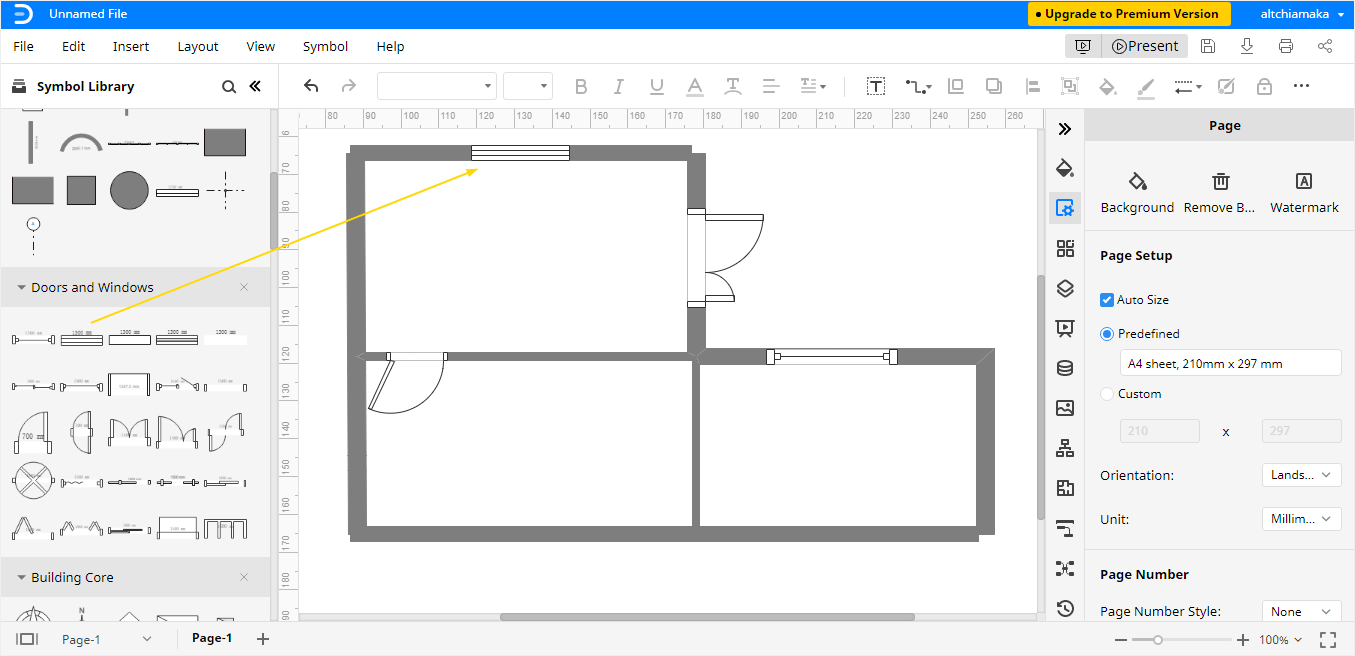 Add Furniture and Plants
Go to the Bedroom section, see the adding furniture and plant shapes option on the left window. You can select and drop any furniture or showpiece of your choice, and you are allowed to place them in any direction or location. EdrawMax will tell you the suggestions. You can rotate those pieces of furniture to fit your choice and needs best.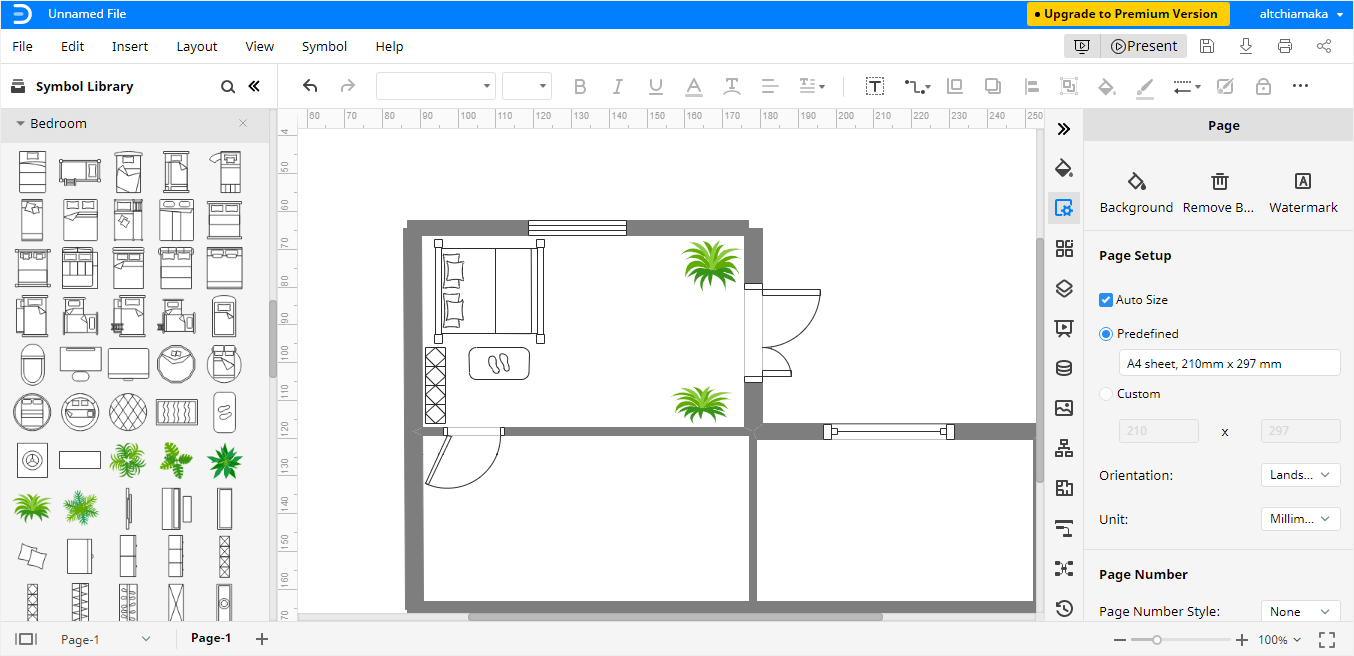 Add Dimension Lines
When adding the dimension lines to your floor plan, you get the right idea of the length and breadth of each room, wall, window, and door. It makes your floor plan more perfect.
In EdrawMax, you can add the dimensions using the Dimensioning section on the window's left area. You will get the list of dimensions, just select your desired dimension line and drag and drop it to any location you want to measure. Now, adjust dimension lines by comparing with walls and rooms and get the correct measurements.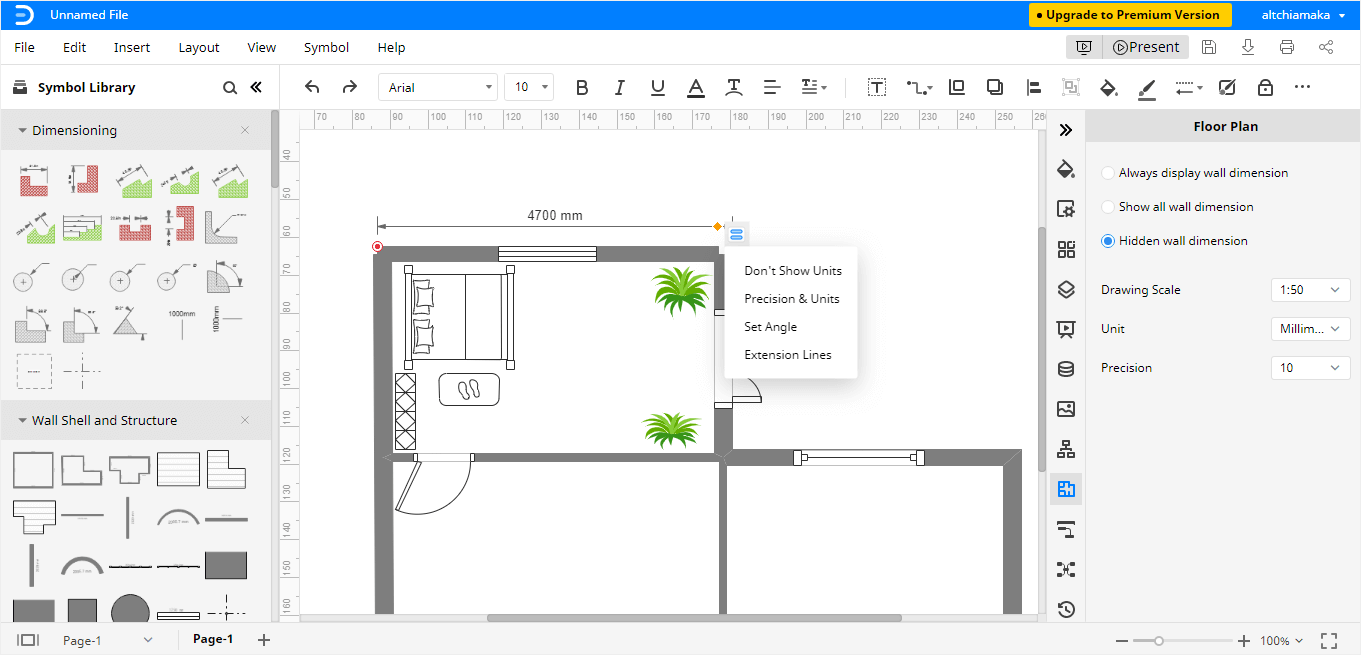 Look at the video below to get more detials on how to make a floor plan with EdrawMax ↓↓↓
More Floor Plan Templates
Houses Floor Plan Designs
Your new home should start with a great home plan design. It is easy to find the design example of your dream home in our floor plan designer. You may drag and drop rooms, doors, windows, and furniture on the drawing page to create your floor plans quickly.
Our floor plan maker, with many free home plan templates that suit a variety of lifestyles, will be your good assistant to design your floor plans. Whether you're looking for beautiful garden design or a large family home, you're sure to find it amongst our broad range of floor plan examples. With pre-drawn libraries and more than 6500 vector symbols, you can design home plans without hassles!
Office Layout Designs
Have you ever seen an office layout made by professionals? You might think that drawing such an office layout took a lot of work. On the contrary, with floor plan creator, it's simply a matter of dragging, dropping, and resizing floor plan symbols in the drawing page.
The design of your office layout can reflect your corporate culture and mission. Therefore, you should tailor your office design to the type of atmosphere you want to create. Designing your own office layouts can be quite easy with the help of our floor plan maker - EdrawMax.
Kitchen Designs
It's fun and simple to use floor plan maker and design your dream kitchen. Also, with abundant symbols and templates in EdrawMax, it will give you a good idea of how your kitchen will look. If you're happy with your complete kitchen design, you can export, print and share it with as many people as you want to.
One famous designer Mick De Giulio said that the best kitchens have a soul or a spirit that's warm, inviting, and personal, which means your kitchen should have your own style. It will be an easy thing to make your kitchen design using our floor plan maker. Don't forget to share your dream kitchen when you finish it.
Visit our easy-to-customize floor plan template center, find out more useful floor plan templates and get inspired to produce your own floor plan designs.
Use EdrawMax for Floor Plan Creation
After seeing this tutorial, now you get how it is accessible to easy EdrawMax for floor planning. It's visible to you that EdrawMax provides you all the necessary tools and features to make your floor plan perfect and more than you imagined. You can download your floor plan in different formats. EdrawMax is free to use to make it the best software for floor planning.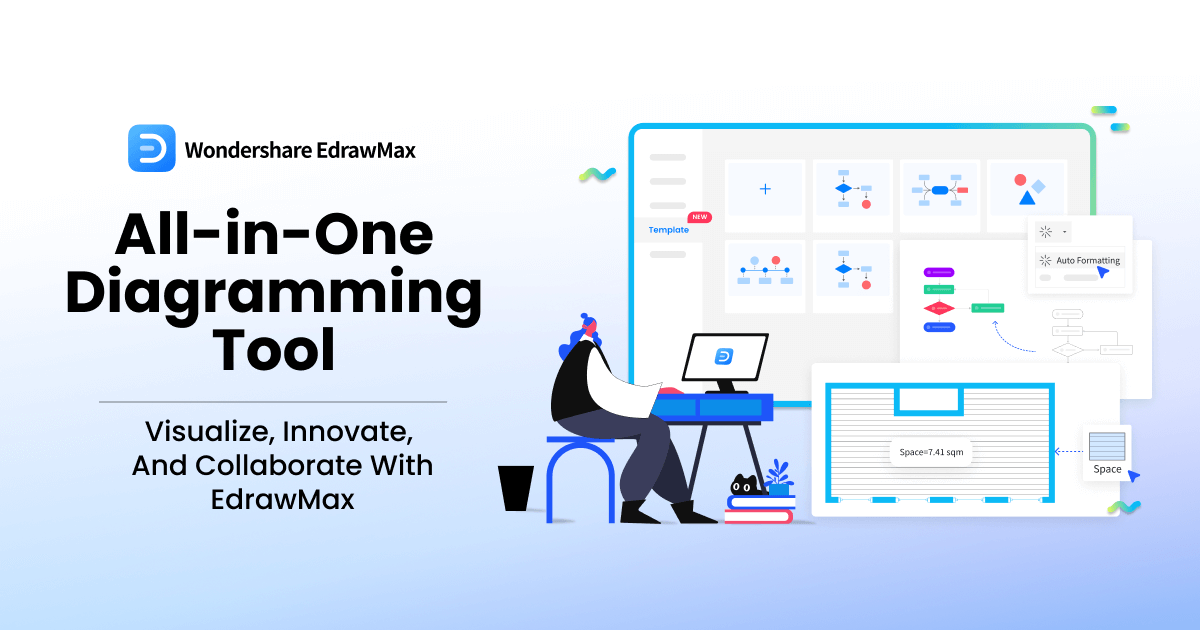 Abundant Floor Plan Templates and Examples
EdrawMax provides abundant and professionally-designed floor plan templates and examples. All of them are free and editable, just choose the one you like and make changes to fit your plan.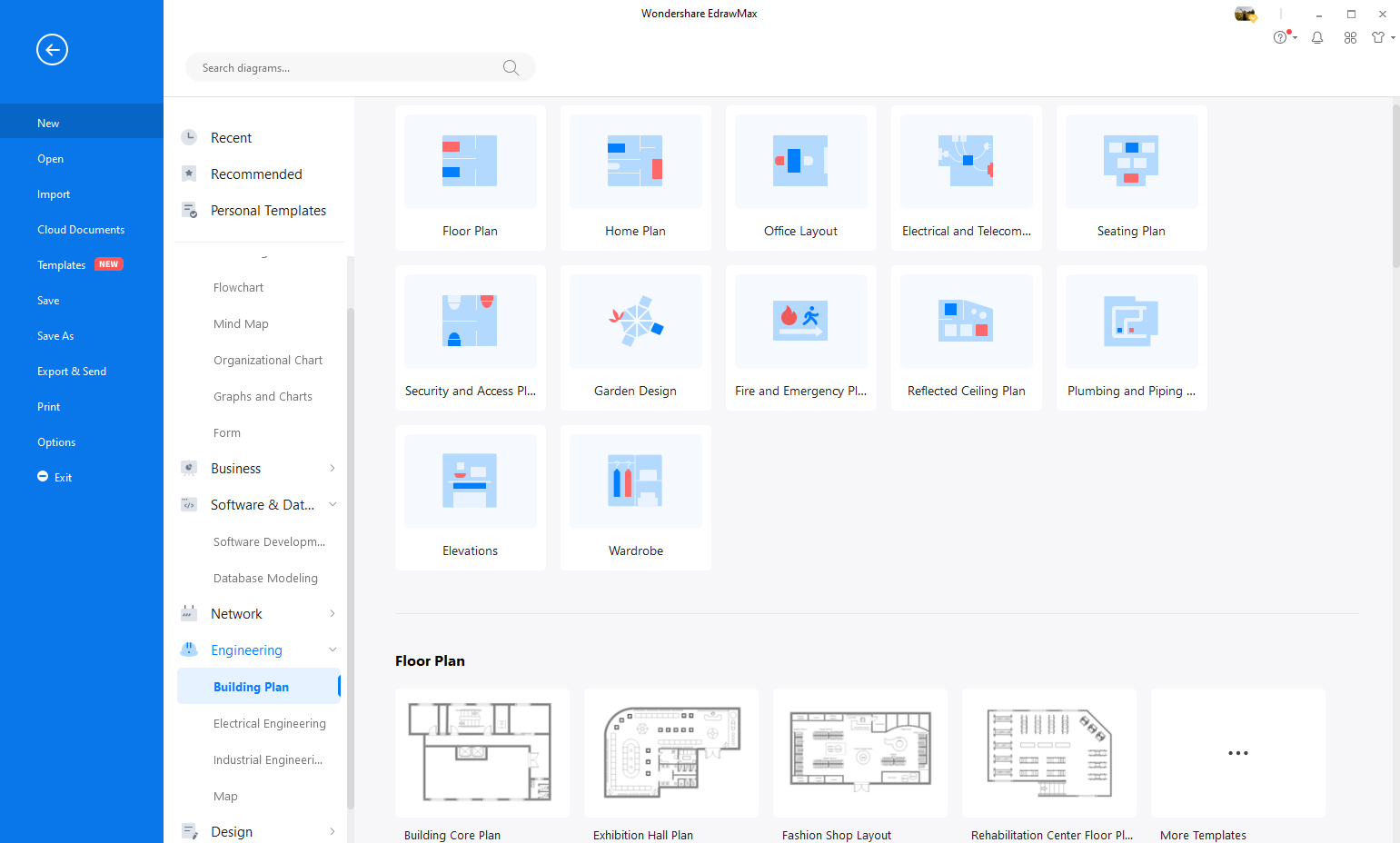 Built-in Floor Plan Symbols
You will find various types of high-quality inbuilt symbols, icons, elements for all types of floor plans to help you design your ideal and perfect building layouts.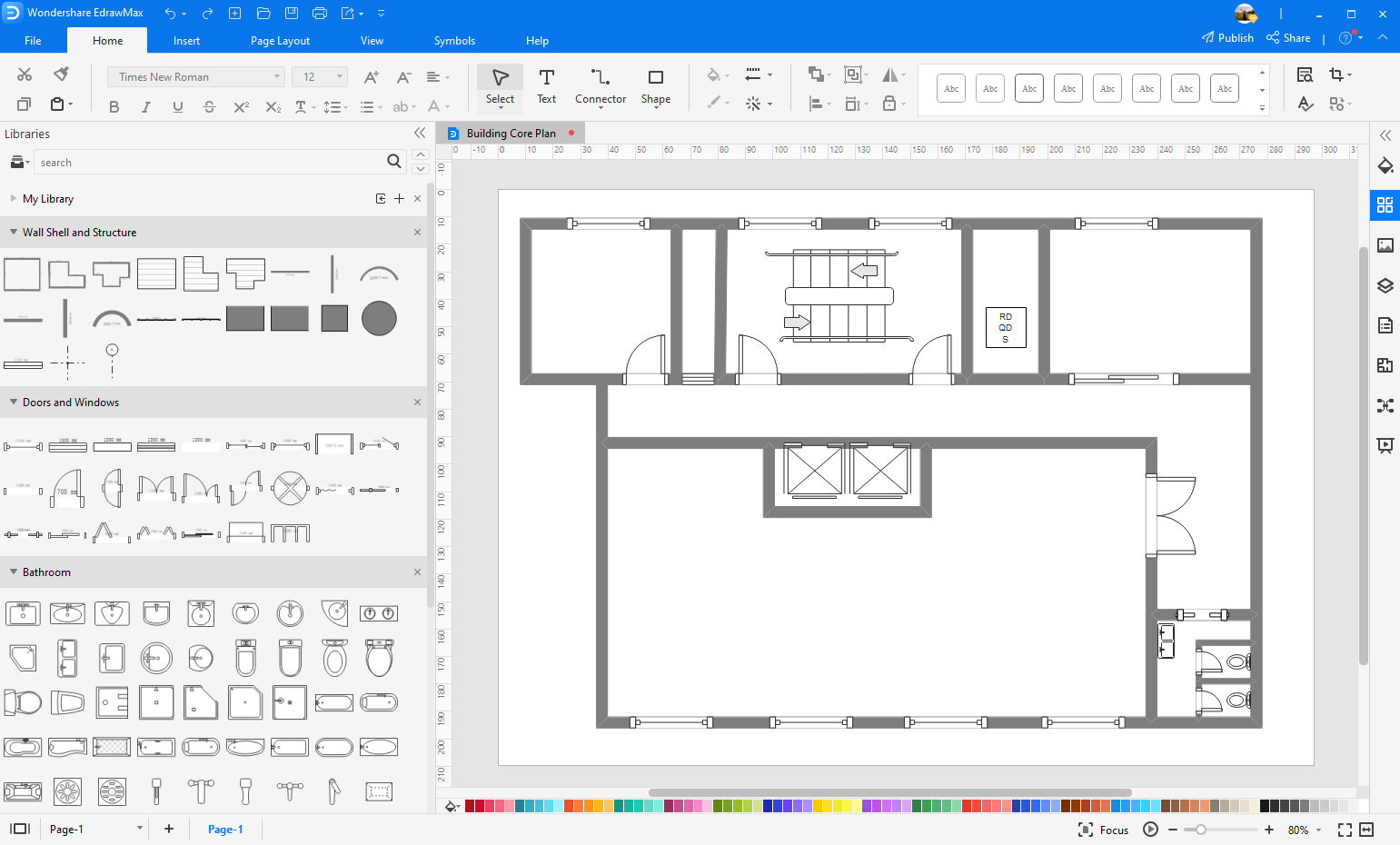 Easy-to-Get Scale Tools
The scale tools in EdrawMax will help you create an accurate floor plan drawing when you are planning a home remodel and adding demensions for walls and furniture.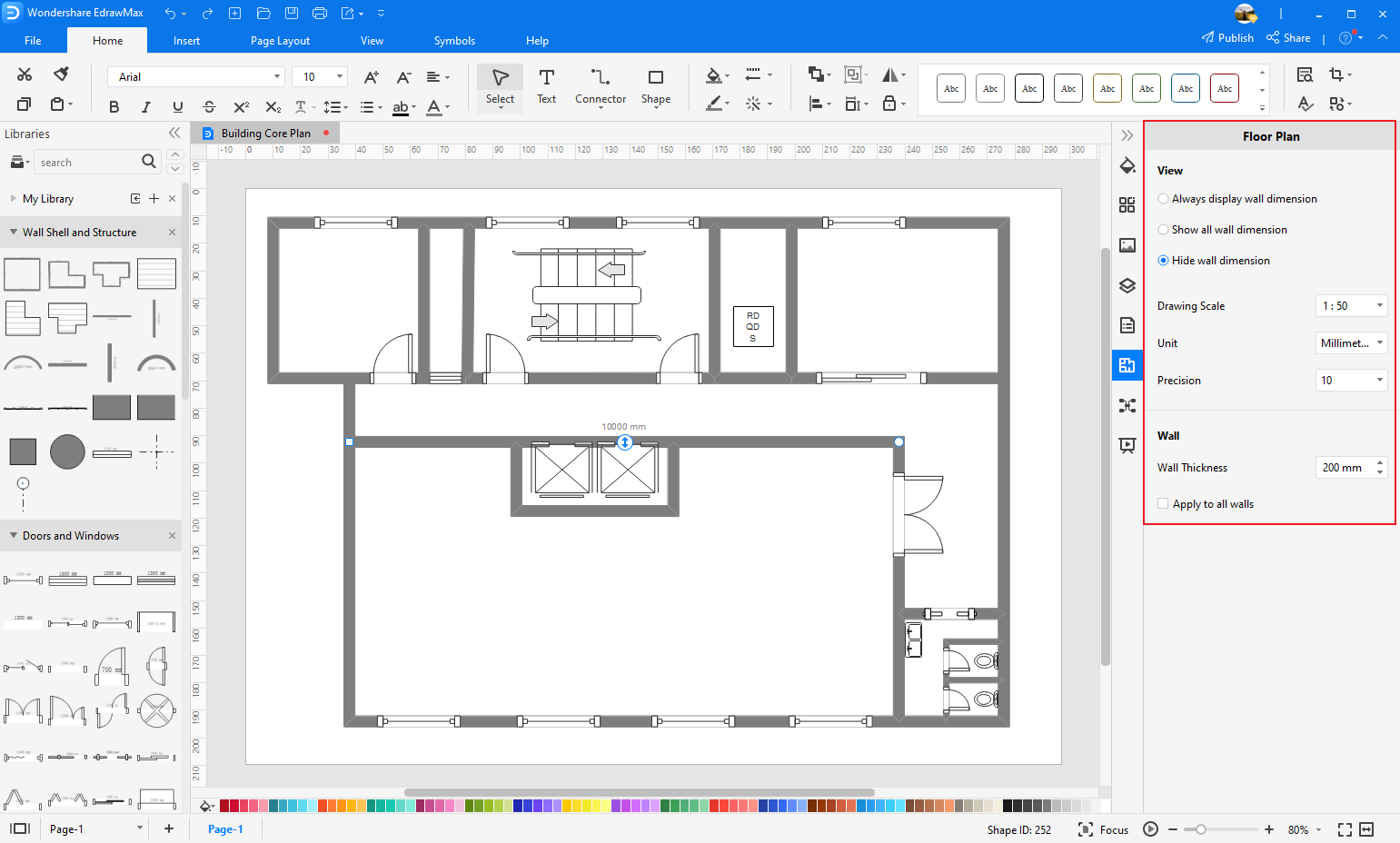 Floor Plan Area Calculation
The area calculation feature is a great help for architects, engineers, and interior designers. Use the space symbol to update the floor plan and room space area calculation.