Edraw Support Center
Get quick answers and step-by-step instructions in our support center.
Edraw Max Guide
Video Tutorial
Select a Shape
(CTRL + 1)
To work with a shape, you should select it on the drawing page firstly, and then you can adjust the format, move the shape, align it to others, or add text on it.
Click to Select
Click Select tool on Home tab and then point to the shape that you want to select. When the pointer turns into a four-headed arrow, click the shape.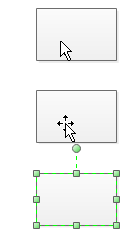 Tips: When you select one shape, press Shift or Ctrl and click other shapes to select multiple shapes once at a time.
Select Multiple Shapes
Place the pointer on the left of the shapes you want to select, and then drag it to the other side to create a selection box around the shapes.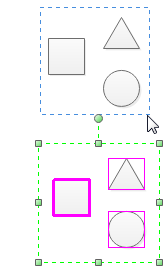 After you select the shapes, you'll see the green selection handles around the shapes and magenta lines around each shape. The primary shape has a thick magenta outline. Press Tab key to switch it.
Lasso Select Tool
Click the small arrow under Select tool on Home tab to open its drop-down menu.
Choose Lasso Select Tool or press Ctrl + Shift + 1.
Place the pointer on the left of the shapes you want to select, and then drag it to enclose the shapes.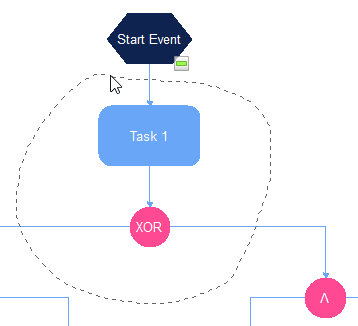 Copy a Shape
To copy a shape, you can:
Click and select the shape.
Press Ctrl and drag the shape to the right place.
Release the mouse button.
Or click Copy button in Home tab.
Deselect One or More Shapes
If you inadvertently select extra shapes in your selection area, you can easily deselect them.
To deselect all shapes: Click any blank area on your drawing page.
To deselect one shape: Press Shift or Ctrl key and click the shape to cancel its selection.