Edraw Support Center
Get quick answers and step-by-step instructions in our support center.
Create a Blank Org Chart
To create a blank org chart, you need to select Organizational Chart in the diagram category list and click the Add icon.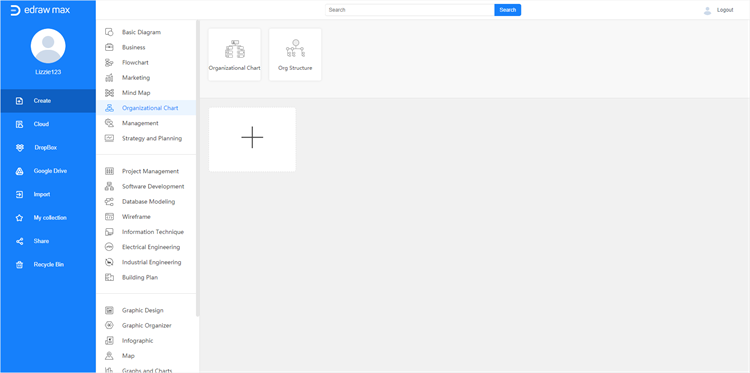 To create an organizational chart automatically, you can
Click Org Chart icon on the right sidebar to open Organizational Chart pane;

Click Import button on the pane or go to File tab, click Import Data and choose Orgchart to start Data Import Wizard;

Choose the data file including the employee information in your computer and click Next;
On the second page of the wizard, identify the columns for employee name and reports to and then click Next;

5. On the third page of the wizard, choose the column that you would like to show, then click Done.