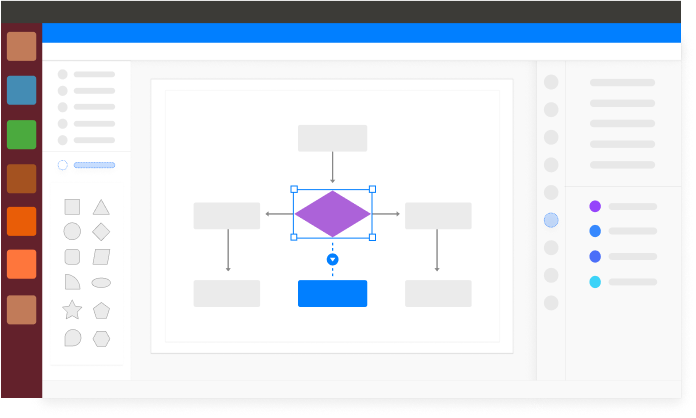 Visio for Linux -
Create Diagrams Easily on Linux
Visio Alternative for Linux allows users to built flowcharts, mind maps, org charts, and other diagrams on Linux distributions such as Ubuntu, Fedora, Debian, CentOS, OpenSUSE, Mint, Knoppix, RedHat, Gentoo, and More.
Try it Free
Try it Free
Try it Free
Download for Windows 2000/2003/2008/XP/Vista/7/8/10
Download for Mac OS X 10.10 and later
Download for Linux Debian, Ubuntu, Fedora, CentOS, Mint and more
Compatible With Multiple Linux Based OS
EdrawMax focuses on providing the best service for drawing schematics and circuit diagrams. It's a fantastic application with powerful drawing tools, rich built-in symbols, and in-time user support. Just drag and drop shapes onto the canvas and add connections between components. You can create precise and good-looking electrical schematics in minutes.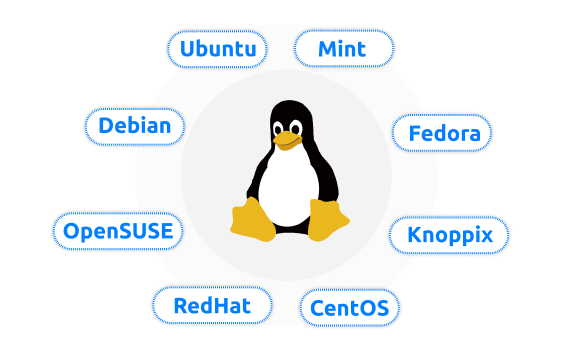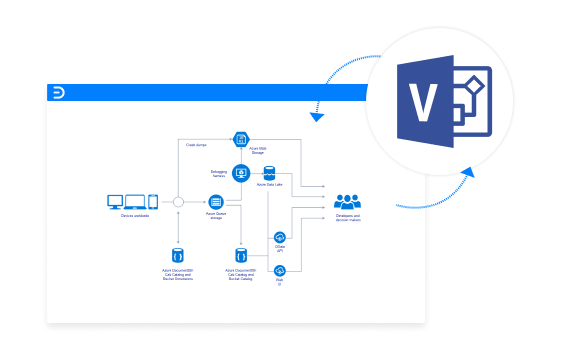 Import/Export Visio Files
Are you looking for free software on your PC (Linux system) to check, edit, and convert your Visio files? Luckily, you come to the right place. Since EdrawMax is seamlessly compatible with many types of file formats, you can import your Visio files (.vdx, .vsdx) and customize every aspect of them. On the other hand, the Edraw documents can be exported to Visio format, which is convenient for collaborating with other Visio users.
Symbols and Templates For 280+ Types of Diagrams
What makes EdrawMax stand out from the crowd is that there is a rich collection of pre-made symbols and templates. It's an all-inclusive information visualization tool that you can find comprehensive symbol libraries and easy-to-follow video tutorials for different diagrams. However, the number of built-in templates in Visio is far less than that of Edraw, which makes it more difficult for newcomers.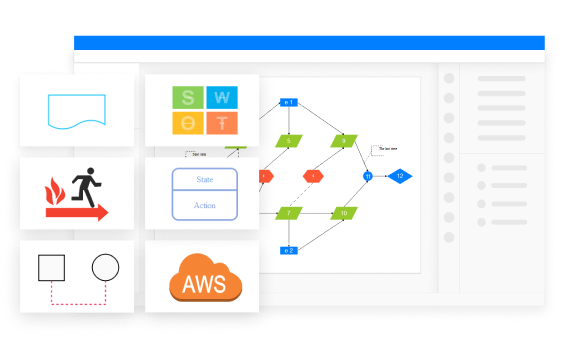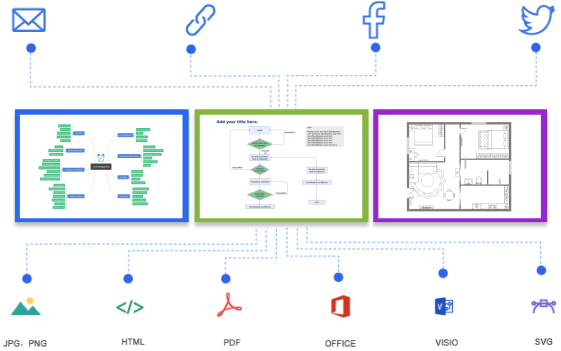 Save and Share Files Easily
Save Edraw documents to your computer and share them with your team, friend, or anyone. In just one click, you can export files to different formats such as Word, PDF, PPT, PNG, HTML, Visio, etc., or generate a sharing link to show your diagram with others. Besides, you can open files from anywhere through our online browser viewer.
Frequently Asked Questions
Can I edit my Visio files in Edraw?

Yes, EdrawMax is compatible with Visio files (vsd and vsdx). So you can import the Visio files in batch or one by one into EdrawMax. Then you may use the drawing tools and built-in symbols to modify your diagram and make details perfect.

Does the Linux version of EdrawMax have the same user experience as its Windows version?

Yes, EdrawMax can provides fantastic user experience for different users whether they work on Windows, Mac, or Linux. So your entire team can work together and easily share outcomes, no matter what devices they use.

How long does the free trial of EdrawMax last?

EdrawMax offers a 15-day free trial for users when they download and install the software on their devices. You can have complete experience on all features in the trial, except for that Edraw adds a trial watermark to all exports. Once the free 15 days are up, you can continue to use the diagramming tool, but can't save files anymore.
Over 15 Million Users Worldwide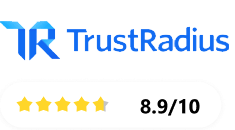 EdrawMax is an all-in-one diagram software designed to make it simple to create professional-looking flowcharts, org charts, network diagrams, building plans, mind maps, science illustration, fashion designs, UML diagrams, web design diagrams, electrical engineering diagrams, maps and more.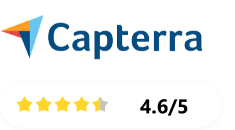 EdrawMax integrates the 100% functionality and libraries of all our other products. It is a versatile diagram software, with features that make it perfect not only for the professional-looking flowchart.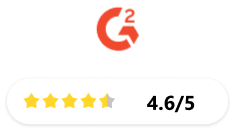 EdrawMax is a 2D business technical diagramming software that helps create flowcharts, organizational charts, mind maps, network diagrams, floor plans, workflow diagrams, business charts, and engineering diagrams.