Best Wireframe Software for Linux - Create Wireframes Effortlessly
>
Edraw Diagram
>
Best Wireframe Software for Linux - Create Wireframes Effortlessly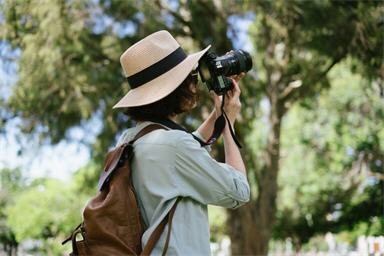 Edraw Wireframe Software is an easy-to-use wireframing tool for Linux. You are able to create wireframes for website, iOS and Andriod applications, etc on Linux in simple steps.
Linux Wireframe Software - Overview
Edraw Wirefram Software for Linux is a fast and easy wireframing tool. It does you a great favor to draw and share interactive wireframe diagrams. With this program, you can design a new windows UI, planning an iPhone interface or reorganizing your website in minutes.
Free Download This Wireframing Software and Draw Wireframes Diagrams on Linux:
System Requirements
Compatible with Linux system including Debian, Ubuntu, Fedora, CentOS, OpenSUSE, Mint, Knoppix, RedHat, Gentoo and More.
Key Features of This Wireframe Software for Linux
All-in-one Feature.
This Linux wireframe software caters to every aspect of making fine wireframe. It offers a variety of wireframe symbols, examples and templates.
Interactive Results.
This wireframing tool lets you create different kinds of wireframes and print, share them directly.
Various Export Option.
You are allowed to save completed wireframes as PDF or editable SVG file formats, PowerPoint, Word and any graphics format with only one-click. In addition, you can also add links, callouts, attachments and images into your design.
Custom Wireframe Templates.
Accelerate efficiency! In Edraw you can create customized templates as you like.
Built-in abundant symbols like logo, image placeholder, H1 header, H2 header, H3 header and more makes it easier than ever to create accurate diagrams and documentation.
Easy Steps to Create Wireframes on Linux
Here are five simple steps to create wireframes on Linux:
Open A Wireframe Template. Go to"File" menu > "New". Click "Wireframe", and then choose a templates to get started.
Add Wireframe Shapes. Drag and drop shapes from the left libraries to the drawing page.
Add Wireframe Contents. Double click a shape to type in text.
Layout and Design. You can continue to design your wireframe by adjusting icon position, changing size, refilling colors and adding texts.
Save or Export Wireframes. Click "Save" on "File" tab to save as the default eddx format, or choose "Save as" on "File tab" to save as other formats such as jpg, png, pdf, etc.
Learn more on how to create great wireframes.
Four Tips for Wireframing
Avoid building large prototypes.
Imagine the end result in head.
Make it functional, not pretty.
Think about the user.
Wireframes Examples
Following are some wireframe examples created by our wireframe program for Linux. You can free download, edit and share them.
Iphone UI Wireframe Example
Website Design Wireframe Example
Further Reading
Fast UML Diagram Software for Linux - Get Free UML Diagram Shapes and Templates
P&ID Software for Linux - Easy Piping and Instrumentation Diagram Program