Edraw Support Center
Get quick answers and step-by-step instructions in our support center.
Edraw Project Guide
Get started with Edraw Project

Basic Operations on Tasks

General Actions on Documents

Video Tutorial
Task Visible Columns
The Task Visible Columns report displays all visible columns of tasks.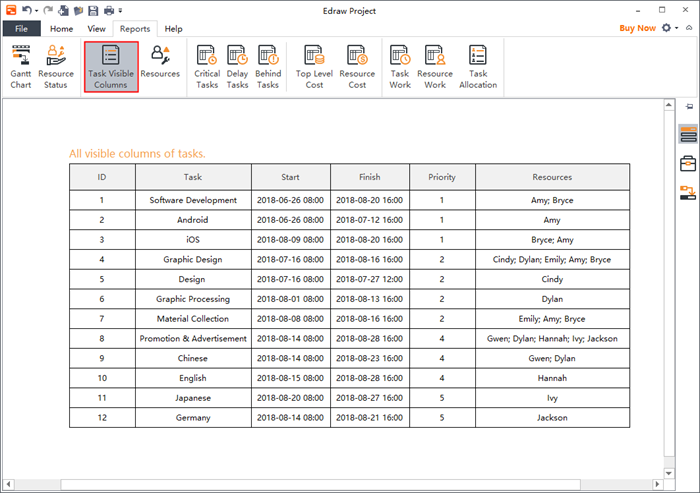 Resources
The Resources report displays detailed information of all resources filled in the Resource window for the current project.