Garden Design Plans: A Beginner's Guide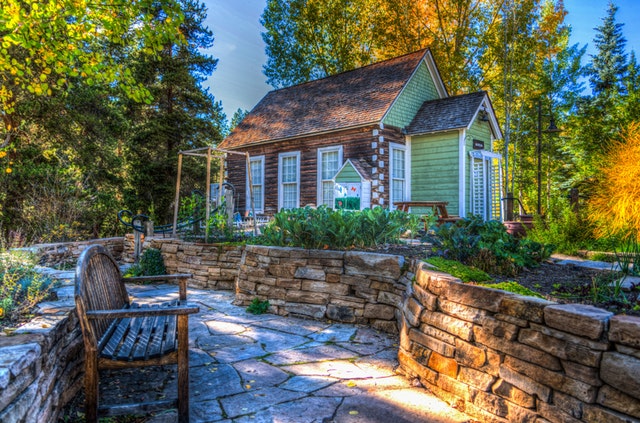 Garden, plays an irreplaceable role in spending your free time. If you are trying to find a place to relax on Saturday afternoon, your garden is probably the best place. Have you ever interested in various garden styles? Usually, there are over 10 types of gardens around the world. English gardens are known to be country gardens or cottage garden styles; they have a quaint look that is created by natural landscapes interconnected by paths. American gardens tend to be large, outdoor spaces and designed with flowering patches, trees, and other plants. They could be large park spaces or small windows or terrace gardens incorporating man-made and natural elements.
However, in the eastern world, Asian gardens look pretty exotic. Wherever you're visiting a traditional Chinese garden or dropping by a delicate Japanese garden, you can find similarities between them. Both of them have woodland spaces incorporated in large gardens with distinct plant species. There are lakes and ponds as well as paths created with stones to allow visitors to take a closer look at the different plant species.
What is Garden Design Plan?
Garden design is the process of designing and making plans for layout and planting of gardens. Due to its aesthetic value, garden design is considered as an art. Any well laid out garden is created with a garden design plan. Elements here include hard and soft landscape features which can include walls, paths, sitting areas, water features besides the plants. The latter is decided as per the climate and soil conditions, size or availability of space and growth considerations.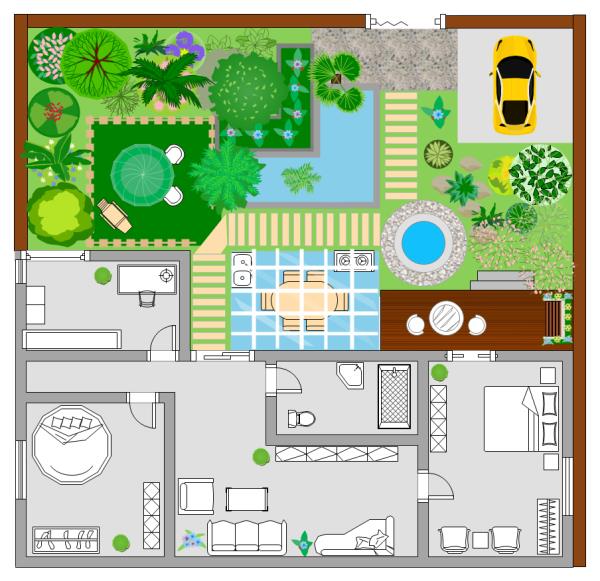 Garden Design VS Landscape Design
If we want to know the differences between landscape and garden design, there are differences and similarities between them. For instance, garden designs are easily done by anyone, usually by someone who has working knowhow of how a garden layout should be including knowledge of native plant species, soil requirements and so forth.
Landscape designs, on the other hand, have more requirements and usually conducted by architects who are licensed professionals. They use architectural planning tools to plan landscape design for a given space for garden designs and layouts. This could include garden and paths or concrete areas that combine to form an aesthetic layout according to the needs of the land or space owner. Many landscape architects who have worked with garden areas are adept to plan such spaces as well though the intricate details of plant selection and segregating areas for plants, while trees are usually left to gardening or horticulture experts
Garden Plan Examples
If you wish to visualize garden spaces for your home, EdrawMax offers versatile solutions and ideas for you. Given below are different garden plan examples that can help any building or homeowner to visualize a garden space and plan the same.
Example 1: Front Garden
As can be seen here, a front garden in front of a large residence incorporates lawn area, segments with trees and flowering plants as well as with decks or shaded areas and walkways over a pool. The central focus of this garden is the lake.
Example 2: Garden Landscape
A garden landscape plan focuses on a more detailed layout of the garden area. Here are the different segments that help you to plan the area for the different garden designs and layouts, including plants, separate corners for trees, sitting areas, lawn, and pool. It is shown in vector form that helps a user to quickly segregate areas dimensionally.
Example 3: Roof Garden
This is another popular garden idea to explore among garden plan templates. This ready-made template helps a person to visualize an ideal rooftop garden space. Different elements are incorporated, such as stones, rocks partitions to add variety for different plants and flowering species to grow. The sitting area and a decorative water body complete the ideal design.
EdrawMax
All-in-One Diagram Software
Create more than 280 types of diagrams effortlessly
Start diagramming with various templates and symbols easily
Superior file compatibility: Import and export drawings to various file formats, such as Visio
Cross-platform supported (Windows, Mac, Linux, Web)
Security Verified |
Switch to Mac >>
Security Verified |
Switch to Linux >>
Security Verified |
Switch to Windows >>
What to Consider Before Starting Your Garden Design?
There are different ways that one can plan their garden designs and layouts. It is a wonderful opportunity to get creative and one can make it an oasis or a play area for kids, include relaxation spaces by a pool as well as include patio spaces for entertainment. While designs can be versatile, there are certain main considerations for garden design plans:
1. Sun Exposure
Shade and sunlight exposure are the main aspects to consider when you are planning a garden. It would help to segment such a space concerning where plants or trees can be planted and which corners would be ideal for a patio or for setting up a sitting or playing area.
2. Soil Conditions
It is the foundation of any garden and will help determine the kinds of plants or trees you can grow.
3. Segmentation
A well planned garden layout includes segmented areas for flowering plants, herbs, trees and so forth.
4. Address Obstacles
Think out drainage and other problems and possible solutions for the same.
5. Maintenance Issues
A large elaborate garden would need to be well maintained and hence, someone would need to tend to the same. On the other hand, succulent plants are best for gardens that do not need elaborate care as flowering plants do.
6. Choosing the Right Plants
This is the final step to ensure that a garden flower well; plants need to be chosen for sunny or shaded parts accordingly. These should also be planned as per budget and care requirements such as water usage.
How to Design an Amazing Garden Plan?
EdrawMax is a versatile design application that can be used to plan a garden layout from scratch. The software provides several free garden plan templates can be used to design a basic floor plan for a garden space.
When it comes to garden designs and layouts, you need to take into account the total available area, how to demarcate edges and segment the total landscape for walkways or concrete spaces, flowering patches and trees. Even with limited space and budget, one can create a beautiful garden with the use of templates and planning tools of Edraw.
Besides, you need to start with a landscape plan. Such a plan will help to visualize an area with scaled dimensions and symbols. Hence, for garden space to be created in front, at the back or on the roof of a home, you can opt for such a function on Edraw application.
Step 1: Create Outline
To start a garden design plan, one can start by opting to draw out basic outlines. Plot the position of fixed aspects such as lawn, pool and home entrance and set the boundaries of the different areas.
Step 2: Tools and Symbols
EdrawMax provides several tools in library sections that you can use to create outlines and fill in elements. You can also take up the shell, structure and wall library section for defining the floor plan and then opt for the texture fill section for floor plan textures.
Step 3: Features to Add
Features such as resting area, pathways, pavilion, and flower beds need to be planned from before in the garden design plan. Add dimensions to the different areas as required. You can find the symbols that you need in Dimensioning and Garden library sections.
Step 4: Add on Other Design Elements
After mapping out the basic landscape elements, feel free to add on plants such as shrubbery, grass, trees, and flowers. You are supposed to choose the plants according to soil and climate conditions. For instance, you can plan a lawn around the pool or lake area. Tall shrubbery can also be planned around it to create a natural boundary to the area.
Step 5: Visualize Final Plan
It has become a complete garden design plan once all the necessary elements are added. You can also customize layout symbols and colors to make the plan more appealing. It is also possible to make changes later to the initial plan made.
Summary
EdrawMax is a landscape plan maker that makes it easy for anyone to plan a garden space. The landscape creator tools include several library sections that have an array of diverse design elements such as a stone pavilion, furniture, plants and so forth. To add accuracy to designs one can also use dimensioning symbols. The user-friendly interface makes the design planning process smooth and easy among garden designs and layouts.