Security and Access Plan Design Guide

Part 1: What is Security and Access Floor Plan?
Security and access plans are used by security managers, guards, law enforcement, and IT specialists to lay out the internal and external security and access control points of a structure.
For home security and access plans, these may include features such as smoke and heat detectors, emergency exits, locks and keypads. More advanced security and access plans might include wiring and network details.
Security and access plans are crucial for security professionals and homeowners looking to secure a certain structure or location, look out for any weak spots, and improve the overall security of their location.
Part 2: Security and Access Plan Design Suggestion
Security and access plan design guide is your good assistant when you make security and access plans. You can make security and access plan on your own without any professional knowledge and specialized knowledge. We will clearly show you how to use security and access plan maker to draw security and access plans.
Security and Access Plan Design Suggestion
When designing a house or a building, you should pay a lot of attention to security and access plans for security is always the most important thing in one's life. Building occupants want to know they're secure and below are five pitfalls that will help to avoid as they work to choose, design and install access control systems.
1. Neglecting to properly assess current and future needs, and technical capabilities. When replacing an older system with an updated one, it becomes tempting to simply remove the current system and replace it with newer devices, retaining the same general configuration.
2. Overlooking code compliance. Inattention to building codes, is main cause of major delays, cost overruns, and extended security lapses on access control system installation projects. To be sure, code compliance often becomes complicated, as it requires access control systems to balance concerns about fire safety, and the need to ensure that individuals can quickly exit a building when necessary.
3. Working in a vacuum. As security and access plan systems become more complicated and technical, it becomes increasingly important to ensure that all parties who can contribute to the selection are included. Often, that means including representatives from human resources, as they usually are the ones in charge of bringing new employees into the system. The IT department also needs to be involved, so they can assess the interface between the access control and IT systems.
4. Choosing components that don't work together or are incomplete. While facility managers would not knowingly choose access control hardware and software that don't work well together, this can be the result if they don't take the time to review the systems, and test them together.
5. Forgetting about the access control system. Even once an access control system is installed, some work continues. Ensuring a viable, working system requires regular testing and maintenance.
Part 3: How to Make a Security and Access Floor Plan?
Step 1: Start EdrawMax.
Step 2: Navigate to [New]>[Building Plan]>[Security and Access Plan].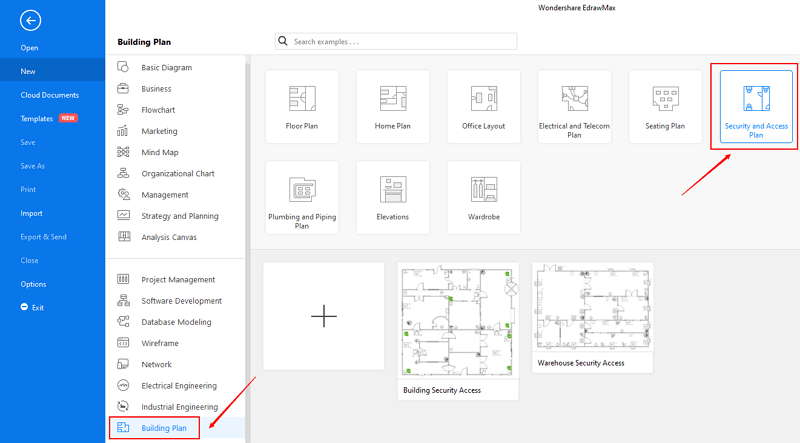 Step 3: Click the [+] sign to start from scratch.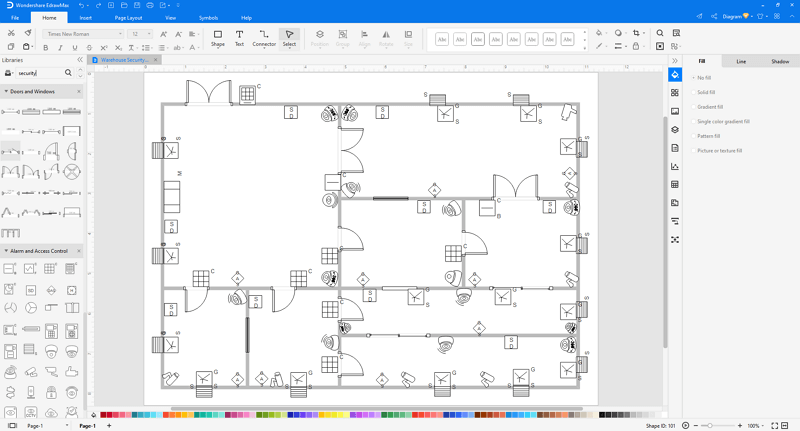 Step 4: You can export the file to Graphics, PDF, editable MS Office file, SVG and Visio vsdx file.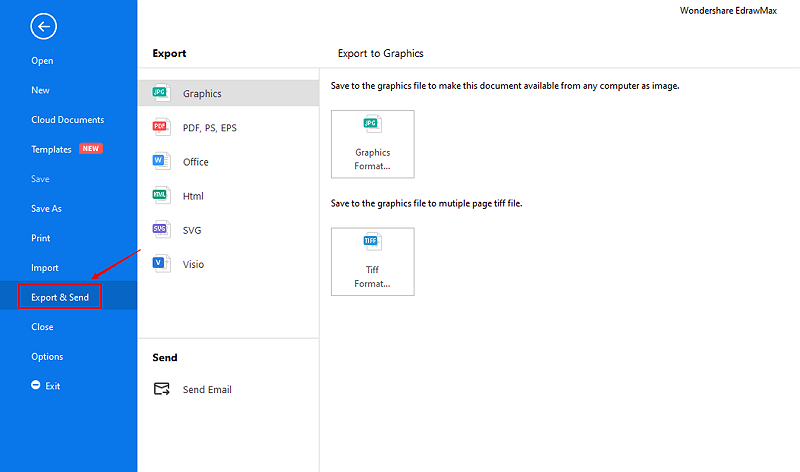 Step 5: And you can share your diagram with others via social media and web page.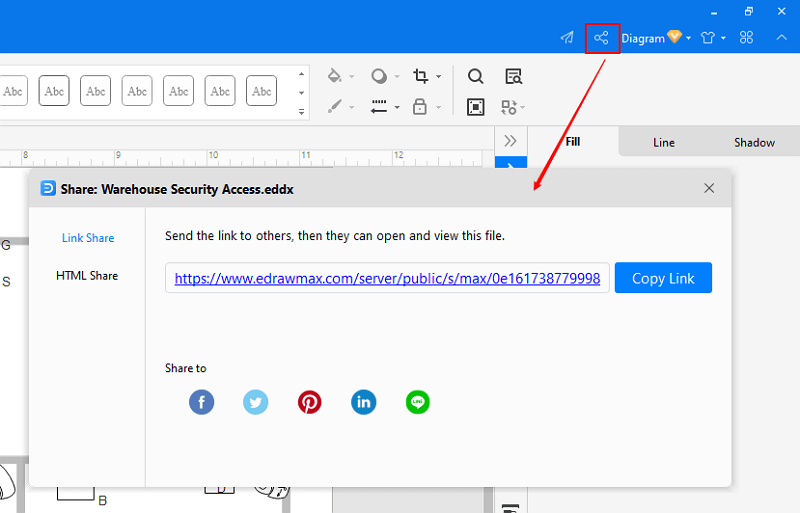 Part 4: Security and Access Floor Plan Example
Warehouse Security Access Template
Here is a simple warehouse security and access example created by EdrawMax, which is available in different formats. Quickly download this warehouse security and access plan so that you can quickly create your own security and access plans.
More Related