If you are an owner of an organization or are responsible for its security and the wellbeing of the staff members, a fire escape strategy is something that must be kept on high priority. Because mishaps can occur anytime without prior symptoms or warnings, keeping an effective fire escape plan handy surely helps in case of emergencies.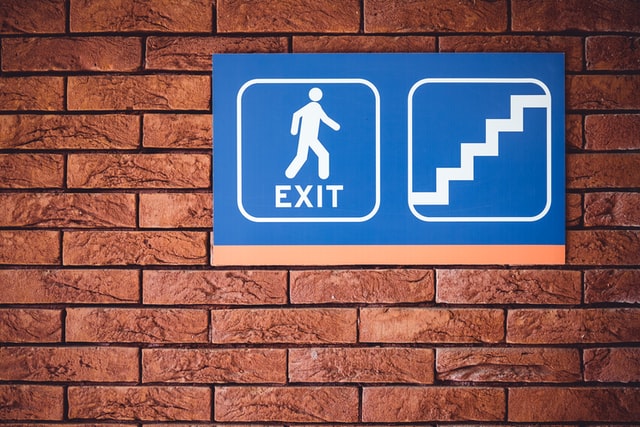 What is a Fire Escape Plan?
A fire escape plan is a documented strategy that explains the procedure that must be followed in case the fire breaks out inside a premise. Since the building sizes and structures may vary depending on the strength and scale of the organizations, there isn't and couldn't be a generic fire escape plan for every situation. This means, each escape plan must be designed uniquely for each construction, and the people working there must be educated accordingly.
Purpose and Benefit of Using Fire Escape Plans
The purpose of a fire escape plan is to ensure the safe exit of the staff members or anyone who is in the building when the fire sparks. A well-documented and simple plan enables the people to get to a safe place without getting hurt whatsoever.
The advantage of an effective plan is that it eliminates the possibility of any congestions that may occur at the time of evacuation, especially when the people panic and hustle to vacate the premise. A good fire escape plan is both documented and is backed up with a well-drawn diagram populated with easily understandable symbols that people can follow when the requirement arises.
Fire Escape Plan Symbols
Comparing users to cooks, Edraw's pre-defined symbols are like the ingredients needed for yummy delicacy. They are all well prepared in the right size. Users only need to mix the "ingredients," cook them and then enjoy it. Learn more about them in fire and emergency plan symbols.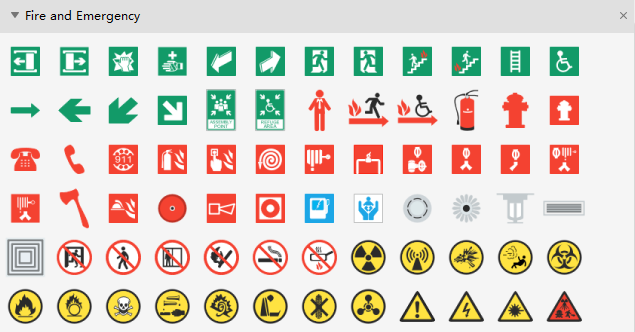 There are a couple of globally recognized symbols that have their specific meaning in context with fire escape planning. The following table shows some of the most used ones:
Symbols
Descriptions
Symbols
Descriptions

Your Current Location




This symbol represents the location you are currently at.

Defibrillator




When you see this symbol, you can know that a defibrillator can be found here for shock treatment in case of an emergency.

Escape Route




This symbol guides you to the way to get to the right route for safe escape.

Fire Alarm Call Point




You can see this symbol to identify the calling button to initiate the fire alarm.

Emergency Exit




In case of fire, not all passages are safe. This symbol tells which door can be used for evacuation in an emergency.

Fire Hose Reel




If some wood, cloth, or paper catches fire, a fire hose reel would be something you should look for as it gives a controllable and steady supply of water.

Emergency Telephone




Should you feel the need to make a call to someone in case of emergency, you would want to look out for this symbol.

Fire Extinguisher




One of the most important pieces of equipment, an extinguisher, is used to get rid of the fire. When you see this symbol, you can know that a fire extinguisher can be obtained from there.

Assembly Point




A rendezvous where all your fellow people should gather before proceeding toward the safe passage for evacuation.

Fire Emergency Telephone




Not all telephone lines might work when the fire cracks out. However, this symbol tells that there is a working telephone that can be used to call someone, typically for information or help.

First Aid




This symbol shows where all the tools and medicines could be found, should a person be hurt and needs elementary treatment.

Fire Exit




Finally, a safe exit. When you see this symbol, you can be sure that you could be near a door or passage for a safe fire evacuation.
Fire Escape Plan Software
Is it possible to finish a fire evacuation plan/fire escape plan in less than 10 minutes? Can people without any drawing basics make a fire escape plan? Are there any ready-made fire escape plan templates that are printable, editable and free? The answer is yes.
You can find solutions for all the above problems in Edraw fire escape plan software. It has an MS-style interface with a large number of pre-defined shapes so that even beginners can make a fire escape plan in minutes by dragging and dropping the symbols on the canvas directly. It also offers many easy-to-customize templates and examples for users, which makes it easy for anyone to create fire escape plans, regardless of their level of expertise.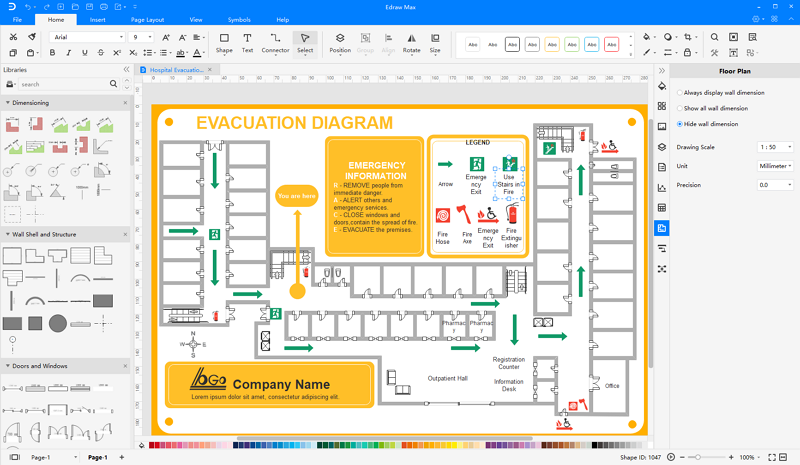 EdrawMax
All-in-One Diagram Software
Create more than 280 types of diagrams effortlessly
Start diagramming with various templates and symbols easily
Superior file compatibility: Import and export drawings to various file formats, such as Visio
Cross-platform supported (Windows, Mac, Linux, Web)
Security Verified |
Switch to Mac >>
Security Verified |
Switch to Linux >>
Security Verified |
Switch to Windows >>
What to Do before Creating a Fire Escape Plan?
As mentioned earlier, a fire escape plan varies in almost all situations, and therefore the following points must be kept in mind while creating one:
The structure of the building is the first thing you must understand. Having a blueprint would be helpful. With a good understanding, it would be easy for you to identify the safe places in the construction, and you will finally end up having an effective fire escape plan for the people.
Actions and their Sequence Upon Discovery
Being a security person, while creating an escape plan, you must define what action must be taken when the fire breaks and in which sequence should they be followed. It is also imperative to ensure that everyone in the staff is well-aware of these steps in order to get out of the place without getting hurt.
First Aid and Fire Extinguishers
Have several first aid boxes and fire extinguishers installed in your office so the people can get elementary resolution if need be.
You must install the emergency calling points at various places in the office and make sure that they are easily accessible in case of emergency. You must understand that you might not necessarily be always nearby, and therefore the staff people must be educated upon how to use those calling points to call the fire brigade before leaving the premise.
How to Make a Fire Escape Plan in EdrawMax?
Once you have a good fire escape plan in your mind, it is now time to put it on paper and distribute it among the people working in your office. Although you can draw the plan with colored markers on a large physical canvas sheet, the best way to get the job done is using an efficient tool that not only makes the creation process simpler it also expedites the entire task, and that too with clearly visible text and symbols.
One such application that has been around in the market for a while now and has been appreciated by many professionals across the globe is EdrawMax by Wondershare. Wondershare EdrawMax enables you to draw not only a clean fire escape plan but also has several other libraries populated with symbols to create diagrams and charts for many other industries such as software development, computer networking, building constructions, and much more.
You can follow the instructions given below to draw a fire escape plan with Wondershare EdrawMax:
Step 1: Select a Template According to the Building Type
Launch Wondershare EdrawMax, confirm that New is selected in the left pane and select Building Plan from the one in the middle. From the top row of the right window, click Fire and Emergency Plan. From the lower section, click to select a template according to the building type you want to draw the fire escape plan for.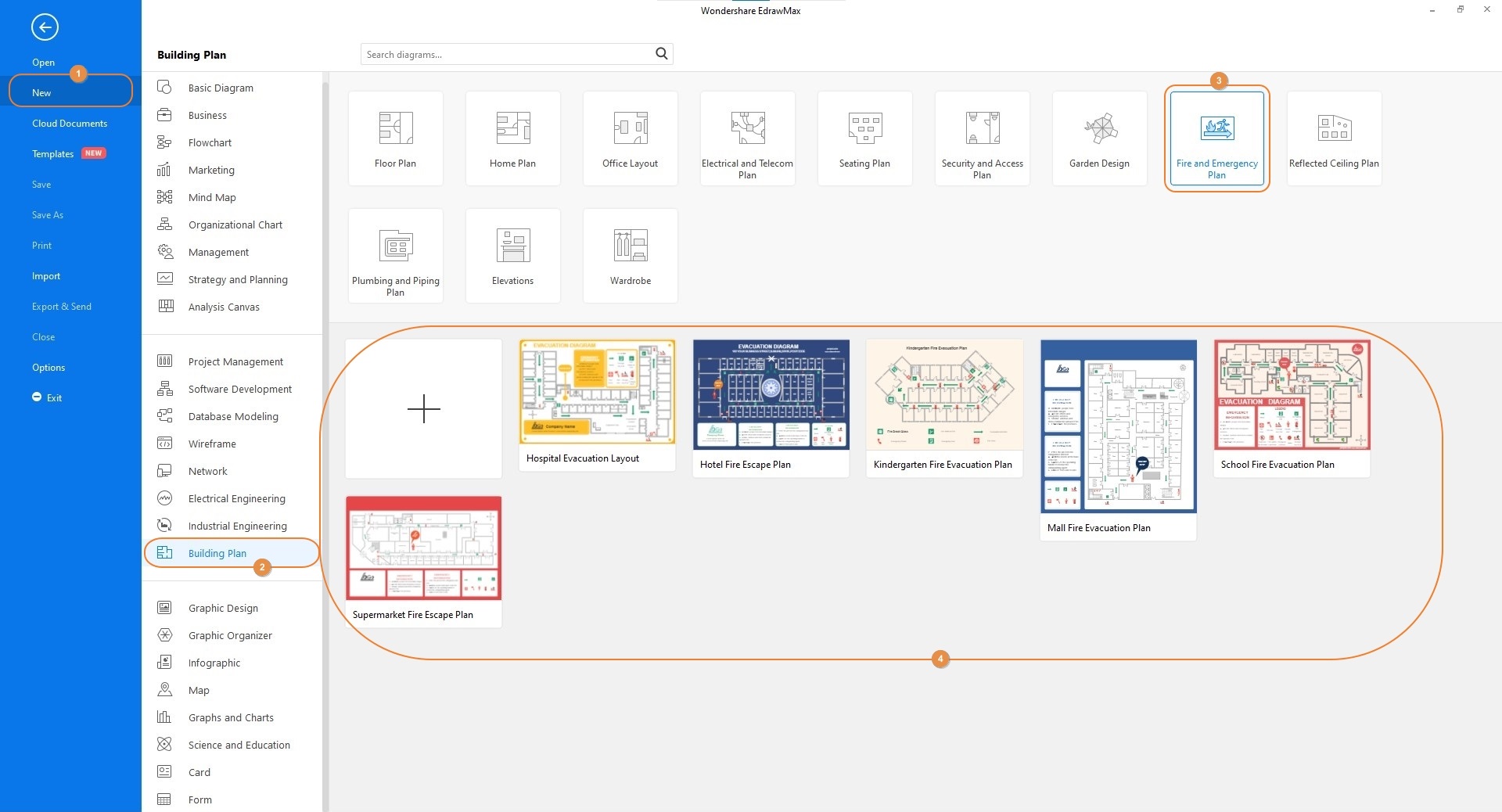 Step 2: Make Required Adjustments
If you think that some symbols or icons are missing and your building structures need them, click and drag the shapes from the library on the left to the Canvas. Make sure to label them correctly to keep the building and the escape diagram in sync. Note: Because the colors of the shapes have already been defined in the template, it is advisable not to change them as doing so might confuse the users while following the plan.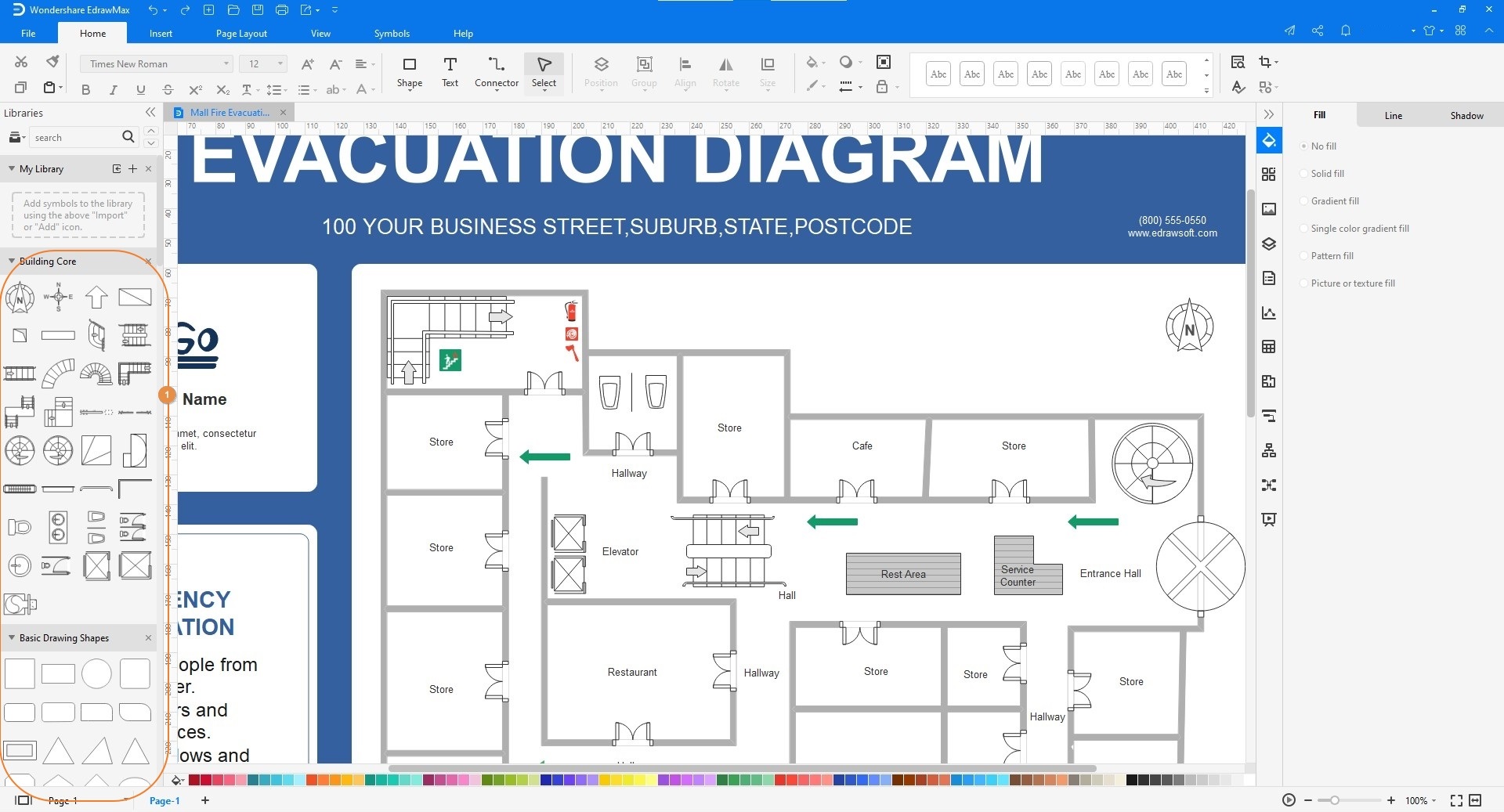 Step 3: Save and Export
After you have modified and prepared the fire escape plan correctly, click the Save button from the top-left corner of the interface. To export, click the More button next to the Export icon, click your preferred format, and follow the on-screen instructions to export the diagram to your computer.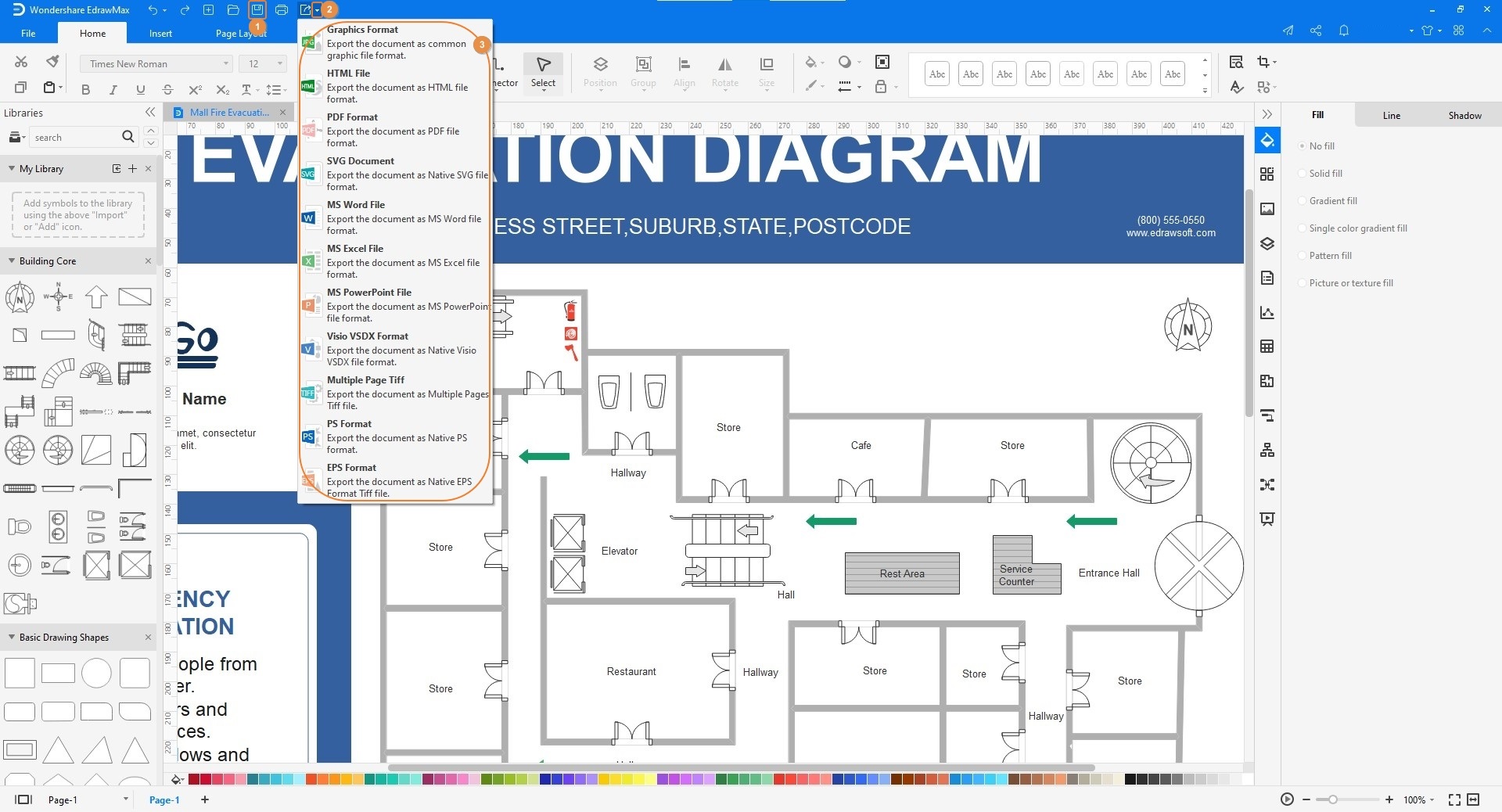 Tips for Making a Fire Escape Plan
A couple of tips that you should follow while making a fire escape plan include:
Use globally recognized standard symbols, and do not try to beautify or otherwise modify them to make them look attractive. Remember, you are preparing an evacuation plan to save lives and not a presentation to impress the clients or customers
Always label the symbols clearly and with the large text so they can be read even from a distance
Make sure to distribute a copy of the fire escape diagram to all the staff members, and also paste them on the walls wherever needed
Clearly mark the current location at several places on the map/plan to help the readers understand the closest point of help or escape
Fire Escape Plan Examples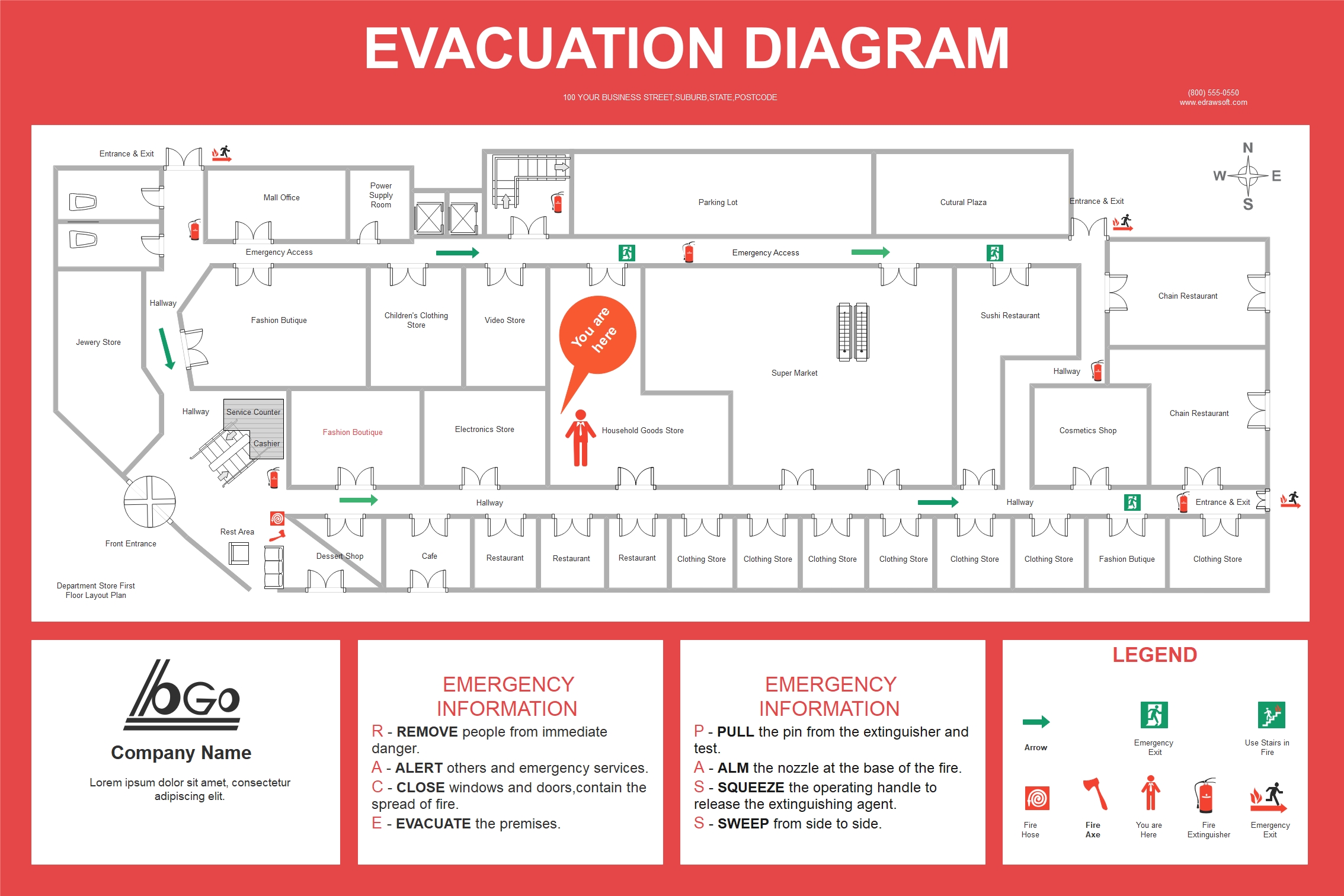 In the above diagram, you can notice that the blueprint of the entire supermarket building, along with the key symbols related to the fire escape plan, is shown. While the 'You are here, symbol tells your current location in case you are stuck in the middle, the other icons and the symbols explain where and how to reach out for immediate assistance or safe escape.
Conclusion
A good fire escape plan has all the symbols and their labels large and clear enough to be understandable by everyone. Even though the documentation of the plan contains text, the symbols help the people from different regions of the world speaking different languages to identify the places in the building for assistance and/or safe exits. In this context, it is always advisable to use an efficient tool like EdrawMax to draw a clean diagram, rather than opting for the manual approach that may come along with human errors, thus posing risks to the lives of the staff members in case of an emergency.