Top 7 Seating Chart Makers & Apps
Have your seats well-organized and make the event perfect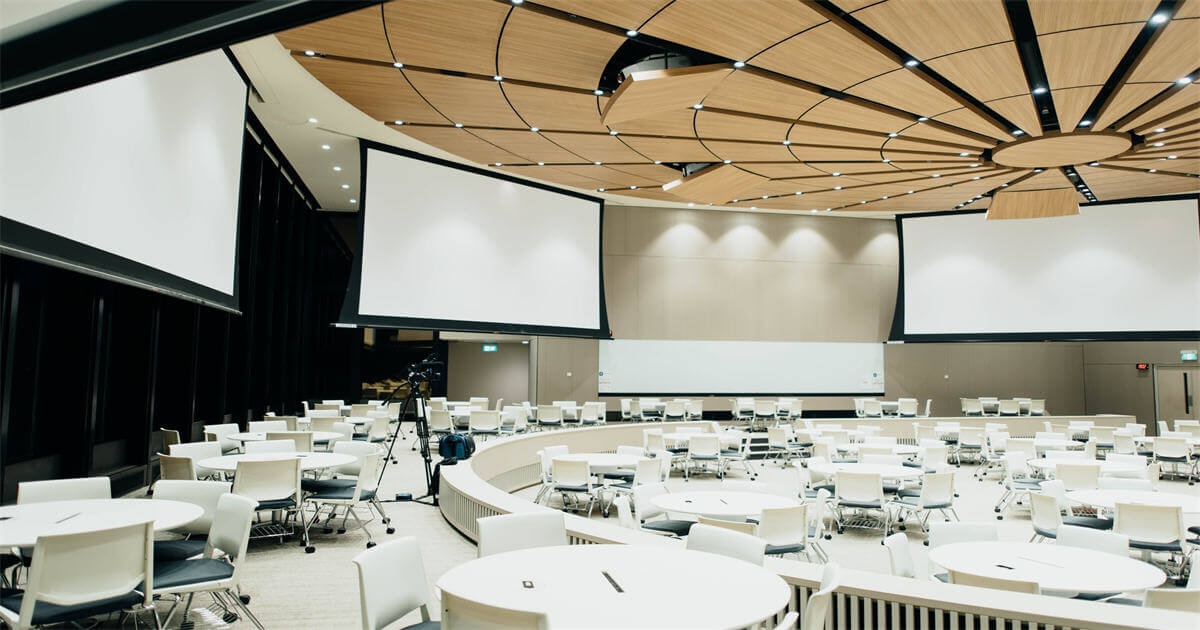 Seating charts are a visual representation of where people will sit in a given space, such as a classroom or wedding hall. Seating charts are commonly used to organize the seating arrangements for a large group of people and are commonly used for weddings, corporate events, classes, support groups, etc. One cool and convenient way of creating seating charts is by using a seating chart maker; this can be an online tool or mobile app. Many online tools are dedicated to helping people create charts and graphs for everyday use. Hence, you can use a professional seating chart app to make seating charts for any purpose. If you don't know where to find a good seating chart maker, then don't worry.
To ease your pain, we have combined a list of the 7 best seating chart makers for you!
List of the Best Seating Chart Makers & Apps
1. EdrawMax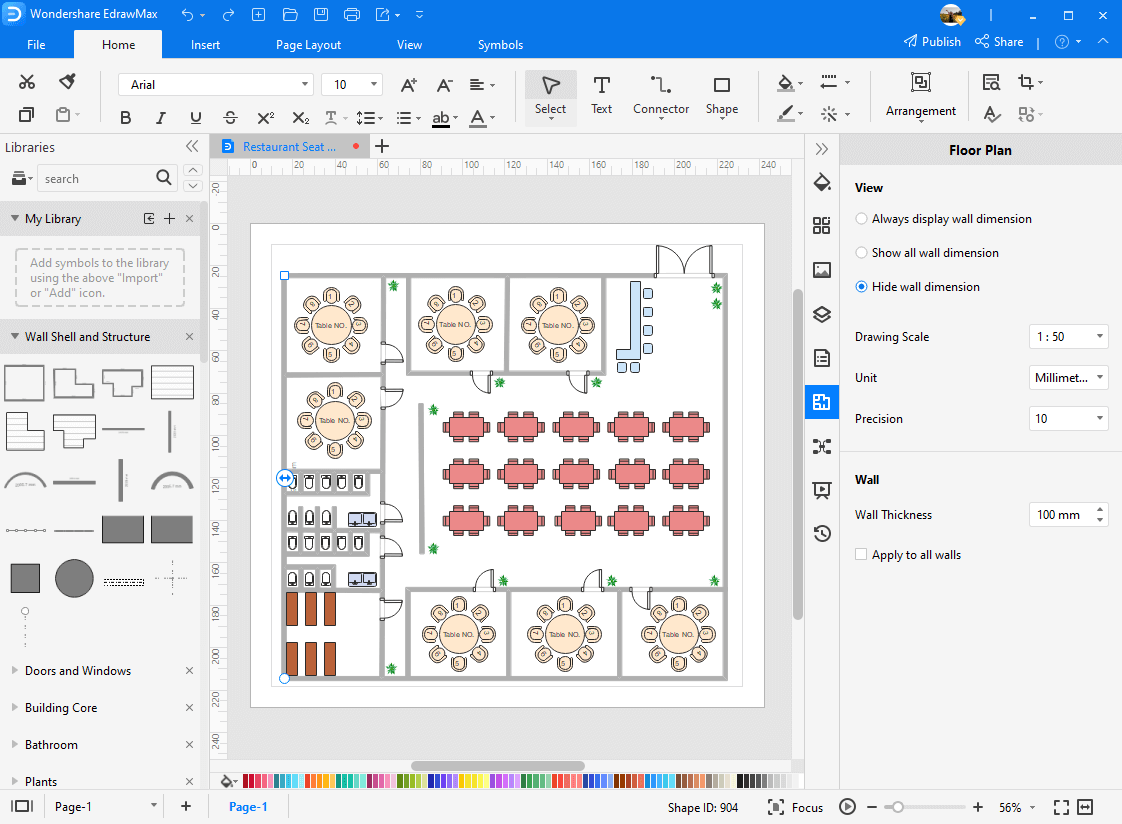 EdrawMax is a very useful tool for graphics, whether you want digital drawings, charts, graphs, or technical diagrams. With the help of unlimited drawing tools and customizable free templates, you can create any type of visual content using EdrawMax. It contains various templates for seating charts, whether you want to plan a corporate event, wedding plan, classroom seating, etc. With the help of this seating chart maker, create interesting charts in just a few simple steps. Moreover, you can save and export your diagrams in other file formats as well.
Easy sign-up
Different templates available
Supports various file formats
Available for different terminals
Affordable price
Supports cloud storage services
Watermark in free mode
Pricing:
Online Tool: Free
Annual Plan: $99
Lifetime Plan: $245
Supported Systems: Windows, Mac, Linux and Web
Software Tool URL: https://www.edrawsoft.com/edraw-max/
EdrawMax
All-in-One Diagram Software
Create more than 280 types of diagrams effortlessly
Start diagramming with various templates and symbols easily
Superior file compatibility: Import and export drawings to various file formats, such as Visio
Cross-platform supported (Windows, Mac, Linux, Web)
Security Verified |
Switch to Mac >>
Security Verified |
Switch to Linux >>
Security Verified |
Switch to Windows >>
2. Visual Paradigm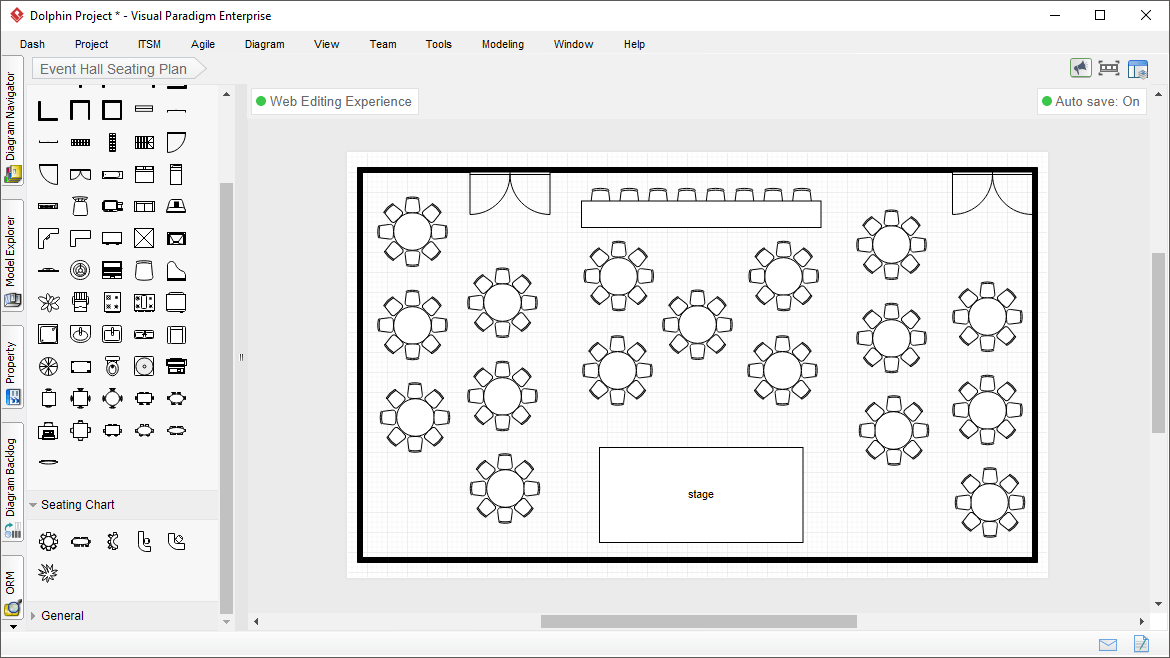 Visual Paradigm is a great online tool to create seating charts and has rich editing and formatting options. Using this software, you can create custom seating charts rapidly for professional use. You can also create many other kinds of diagrams with this seating chart app. Hence, Visual Paradigm can be used for architecture projects, visual modeling, business modeling, diagramming, and code engineering. All in all, the visual Paradigm is a multipurpose online tool to create organizational charts as well.
Templates available
Supports cloud storage
Available for different systems
Supports different file types
Limited templates in free version
Pricing: According to its licensing options
Supported Systems: Windows, Mac, Linux, and Web
Software Tool URL: https://www.visual-paradigm.com/
3. Canva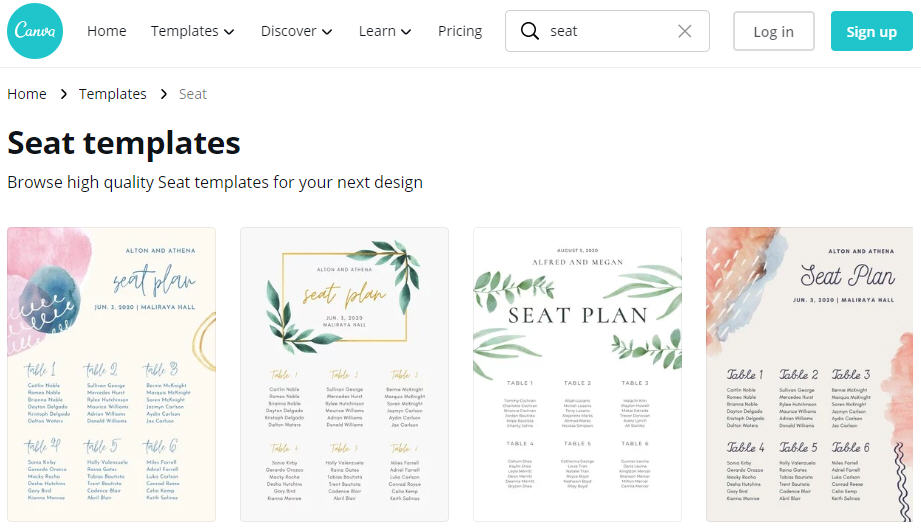 Canva is a versatile designing platform to create different multimedia content such as infographics, social media graphics, posters, presentations, and much more. It has quickly become the top app for creating visual content of different types, particularly for online use. Canva can also be used to create custom seating plans using a wide range of templates and editing options. It is free to use; however, the premium version offers bonus features like premium templates and additional formatting tools.
Fun to use
Easy sign-up
Free trial
Customizable templates
Watermark in free version
Not suitable for organizational or technical visuals
Pricing:
Basic: Free
Pro: $8.99 per month, billed annually
Enterprise: $27 per month, billed annually
Supported Systems: Mobile and Web
Software Tool URL: https://www.canva.com/
4. SmartDraw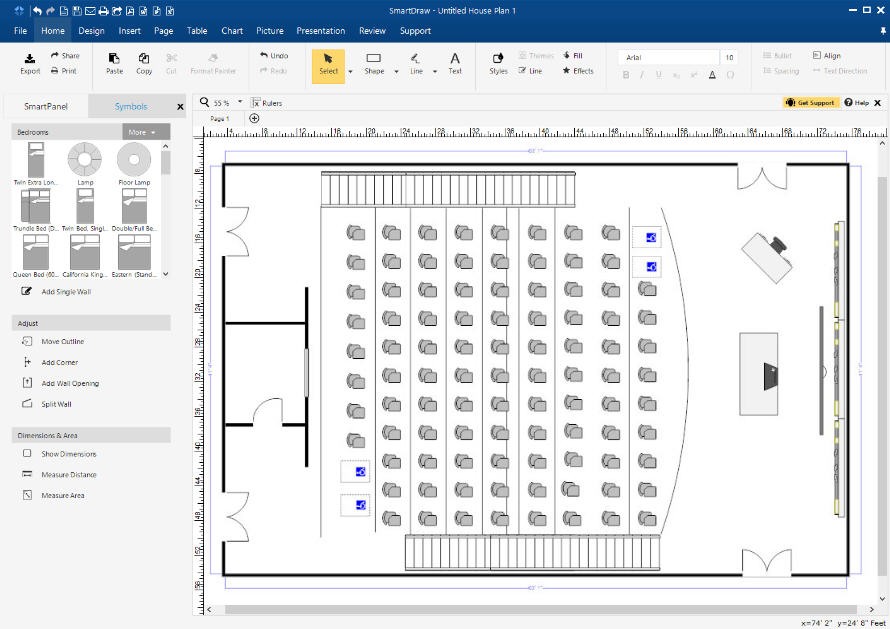 Similar to Edraw and other popular graphics tools, SmartDraw is a versatile software that can be used to produce a wide range of visual content. SmartDraw is used for business charts and graphics, technical diagrams, illustrations and much more. You can also use it as a seating chart maker and create stunning seating plans for any occasion. The best thing about SmartDraw is that it has a simple user interface. However, it is not free to use.
Free trial
Video tutorials
Templates available
Pricey subscription
Not friendly to beginners
Pricing:
Single User: $297 (one-time payment)
Multiple Users: $595 (annually)
Supported Systems: Windows and Web
Software Tool URL: https://www.smartdraw.com/
5. Mega Seating Plan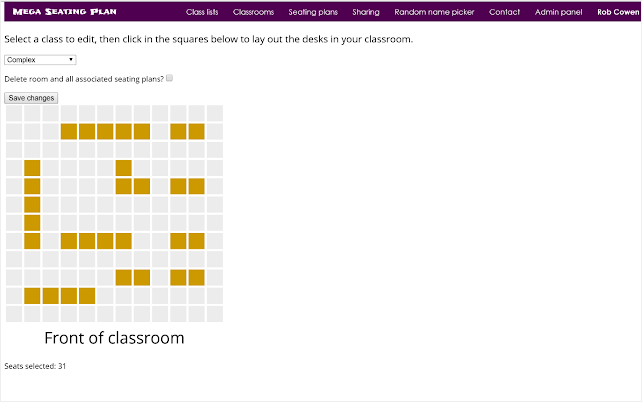 Mega Seating Plan is an online website that allows you to create seating plans for the classroom. It is a simple and easy platform for teachers to make custom seating arrangements. While it is a useful tool, it is limited to classroom seating plans. Hence, it lacks other options and custom drawing tools, making it a weak contender as compared to other options on the list. With that being said, Mega Seating Plan is excellent for classroom specific seating charts.
Great for classroom seating
Smart Features features
Free sign-up
Limited to classrooms
No additional tools
Pricing:
Silver: $0.99 per month
Gold: $299 per year
Platinum: $499 per year
Supported Systems: Web
Software Tool URL: https://www.megaseatingplan.com/
6. RSVPify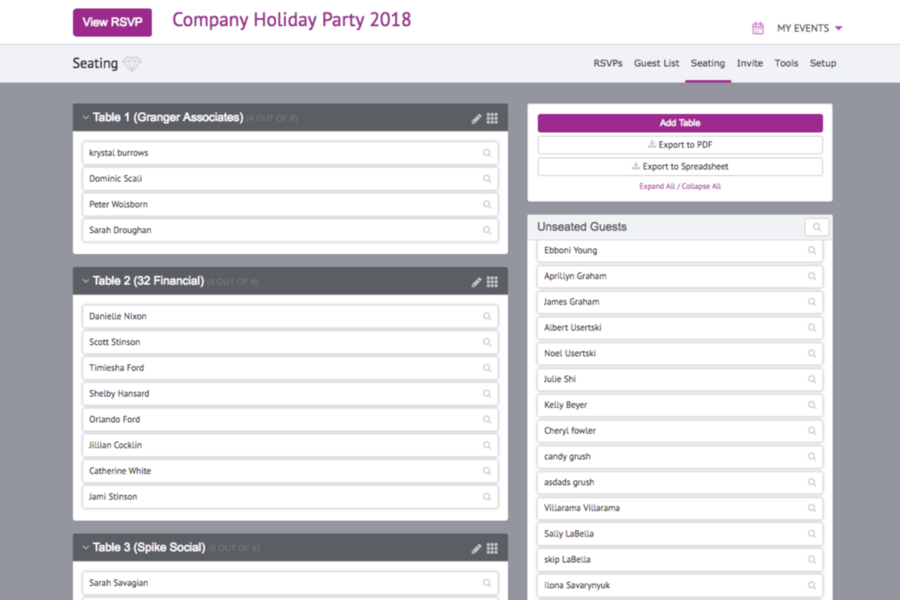 RSVPify is a website that enables you to create and send customizable and elegantly designed invitations and seating plans. You can design your entire event using this single platform. From meal plans and guest lists to seating charts, RSVPify has everything you need to create a stunning event, no matter how big or small it is. One drawback is that this online planner does not have a desktop version, but you can download the iOS app.
Free for basic features
Great for event planning
Easy to use
Limited guests in free
No other charts and graphs
Pricing:
Premium: $29+
Platinum Enterprise: $189+
Supported Systems:: iOS
Software Tool URL: https://rsvpify.com/
7. Social Tables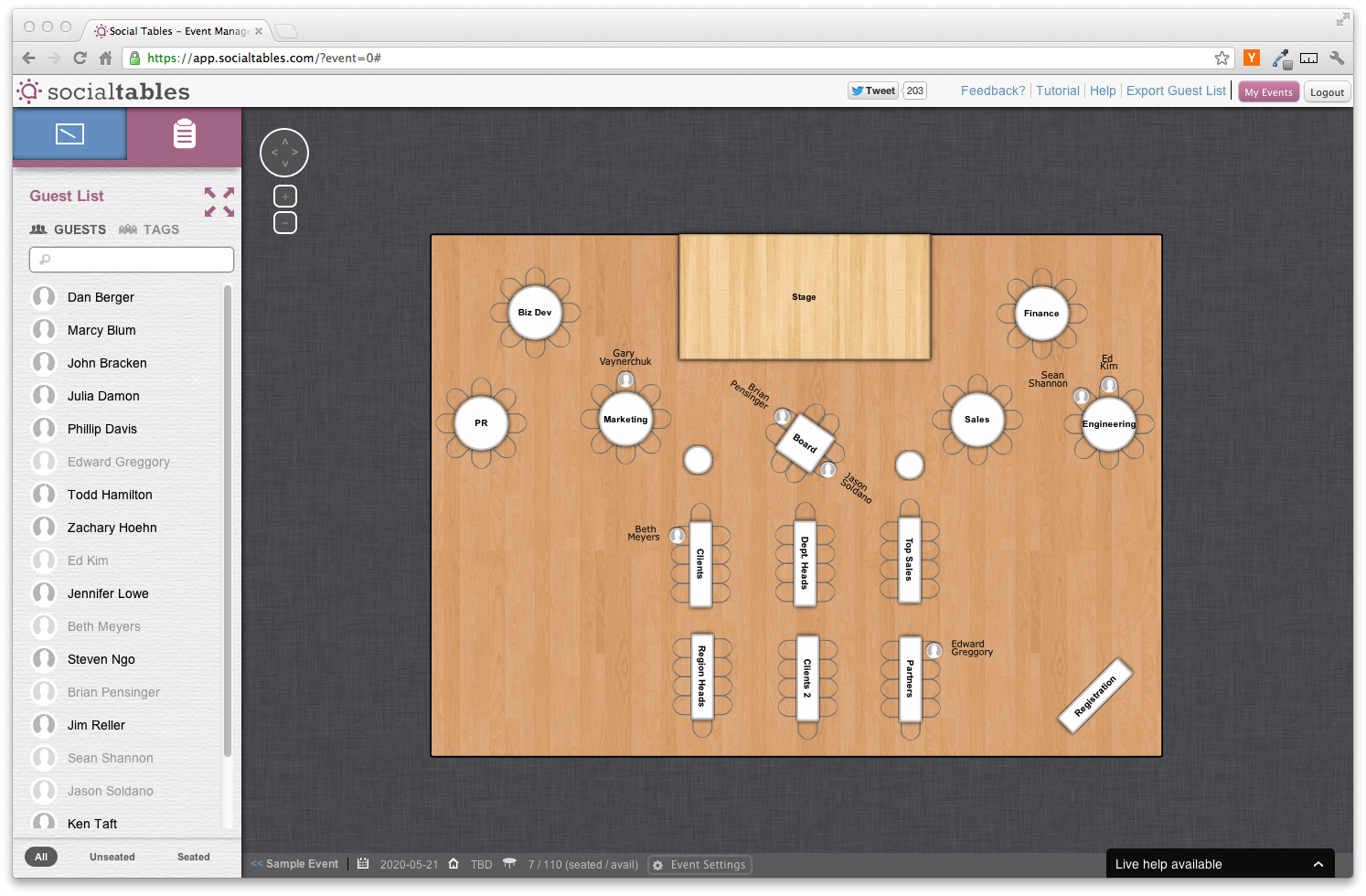 Social tables is an event planner software which allows users to create custom seating plans. Hence, it also works as a seating chart app. This collaborative software is excellent for planning events from within a few simple steps. With this single app, you can find venues, plan invites, make guest lists, and create seating charts and what not! Get Social Tables to plan your events with ease, efficiency, and comfort.
3D event management diagrams
Custom Features
User-friendly
Limited diagram options
No other charts and graphs
Pricing:
Professional: $199 billed monthly
Custom packages: Contact and quote
Supported Systems:: iOS and Web
Software Tool URL: https://www.socialtables.com/
We have discussed seven of the best software for planning, designing and creating seating charts in a quick and easy way. Let's see which one you should pick.
Find Your Ideal Seating Chart Maker
The list mentioned above contains options for an individual as well as professional planners. Each seating chart maker mentioned in the list above comes with its own features, so how do you know which one to choose? Well, we will help you decide!
If you are planning an entire event from scratch, then Social Tables and RSVPify are better suited to your needs as both these websites cover everything you need to plan a fabulous event. Now, if you have to make a seating chart for classrooms, then Mega Seating Plan is the one for you. Whereas, if in case of a one-time task, any of the remaining five apps can help you create a seating plan for any purpose. The only limiting factors here are the subscription and operating systems, i.e., some apps have high subscription prices while others do not support all systems. However, there is one multimedia software which is not only free but has unlimited templates, multiple drawing tools, and is available on all terminals - EdrawMax!
EdrawMax can help you create multiple seating charts within a few minutes with the help of amazing drawing tools, multiple formatting options, and free templates. Moreover, you can use it to make other types of visual content as well!
EdrawMax Desktop
Create over 280 types of diagrams
Windows, Mac, Linux (runs in all environments)
Professional inbuilt resources and templates
On-premises software for business
Enterprise-level data security
EdrawMax Online
Create over 280 types of diagrams online
Access diagrams anywhere, anytime
Team management and collaboration
Personal Cloud and Dropbox Integration