Free mind map software help you build, save, share and print any mind maps absolutely free.
MindMaster is free mind map software with rich examples and templates which make it easy to create mind maps, brain-storming diagrams, project Gantt chart, SWOT analysis and sketch maps.
It can visualize your thinking and quickly arrange and organize your work, all to benefit you as well as people around you.
MindMaster: a full-featured cross-platform mind mapping software
Easily create mind maps, fishbone diagrams, timelines, bubble maps, etc.
Provide 33 different types of themes and over 700 stylish cliparts.
Available on multiple platforms, including PC, mobile, tablet, and web.
Seamlessly collaborate with teammates in real-time, anywhere, at any device.
Compatible with various file formats, such as MS Office, Visio, PDF, JPG, etc.
Look at the video below to see how to create your own mind map in minutes!
Why Choose Edraw Mind Map Software
Smart drawing technique helps to create and layout the mind map automatically. Drawing couldn't be easier!
Abundant elements: Lots of high-quality themes, examples and templates.
Supports big size mind map and collapsible topics.
Support inserting hyperlinks, attachments and notes.
Themes, effects and quick styles help create professional-looking mind maps quickly.
Easy-to-Use: Create presentation easily with a simple click.
Integrated with Microsoft Office application and easy to share.
Generics graphic formats support and WYSIWYG printing.
Distributed as Freeware for personal, commercial use or educational purpose.
Edraw Max, another all-in-one diagram software, is available for commercial use.
Ready-Made Symbols for Mind Map
The following symbols are available when you want to decorate your mind maps.
It supports a variety of styles, and you can even personalize the style to whatever you like.
Smart Mind Mapping Guide
Topics do automatically connect when you drag them from the Mind Shapes library. So you don't need to connect topics one by one. To begin, drag a Mind Shape out onto the drawing page. The smart guide is shown as the following image.
Automatic Layout Making Mind Map Drawing Easier
MindMaster layout algorithms enable the clear presentation of mind maps with the different automatic mind map layout styles.
Start from Mind Map Examples
To efficiently create a mind map, it is best to start work from the pre-defined mind map templates and examples.
Available on Multiple Devices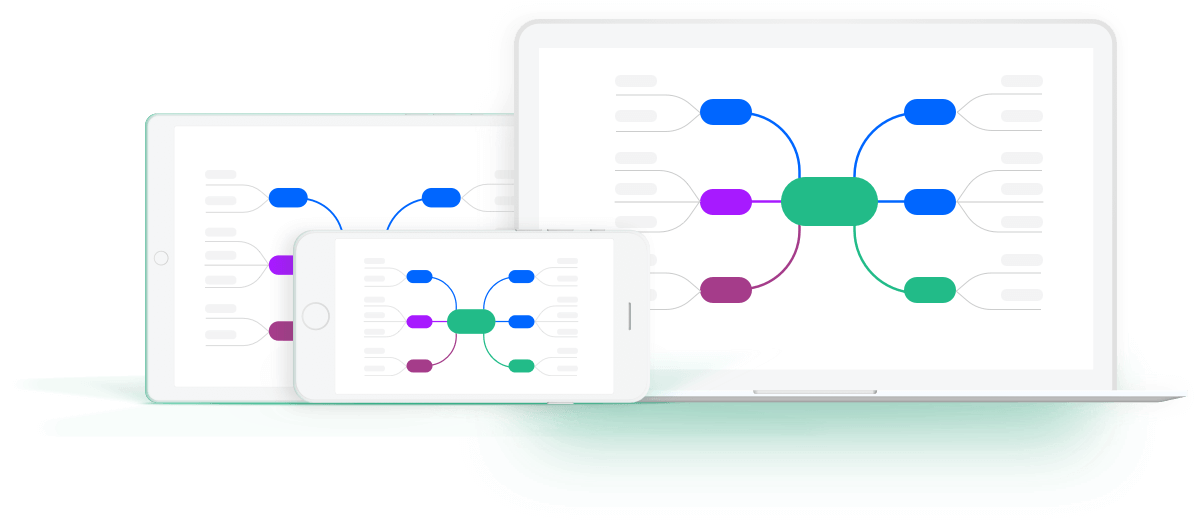 No matter your PC operating system is Windows, Mac or Linux, you can easily view, edit and save your files. At the same time, you can use MindMaster on your mobile device and collaborate with your team members in real-time using the web version.
Update Policy
The maintenance update is free. Compared to other free mind map products, Edraw Mind Map users can get better update services because it is using the same Kernel of Edraw product line.
Real Users Say
"Edraw Mind Map's templates and examples make it easy to create high-quality mind maps and similar diagrams suitable for any use. It's free for noncommercial and home users."

"The interface takes its visual clues from Office rather than the Explorer-style layout that is typical of modern graphics app, and it gives Edraw a familiar feel."

"While we found Edraw very easy to use at every stage, there is a lot to this tool, and it takes some time to learn all its features. But Edraw Mind Map is well worth the effort."

I've always even been a fan of a business graphics package. It's an easy way to do mind maps, org charts, calendars, room plans, flyers, web pages, and just about every other type of graphic you can imagine. However, at almost US$300 it's not cheap.

Edraw is cheaper, at around US$100, and works in a similar way. A great bargain, however, is that the mind map software of Edraw is also available completely free.
Other Mind Map Relative Links
Export Mind Map Data to MS Word, Excel
How to Create Mind Map in Word