Edraw Support Center
Get quick answers and step-by-step instructions in our support center.
Share a Mind Map
Once you have created a mind map, you can share it with your team via links. Sharing mind map links is easy for people who don't use MindMaster to view mind maps.
Before sharing your mind map, you should log in to your Edraw account. If you don't have Edraw account, you can also sign in with your email address, Twitter, Facebook or Google account.
Click Sign In button on the top right of the interface and enter your account information in the pop-up window.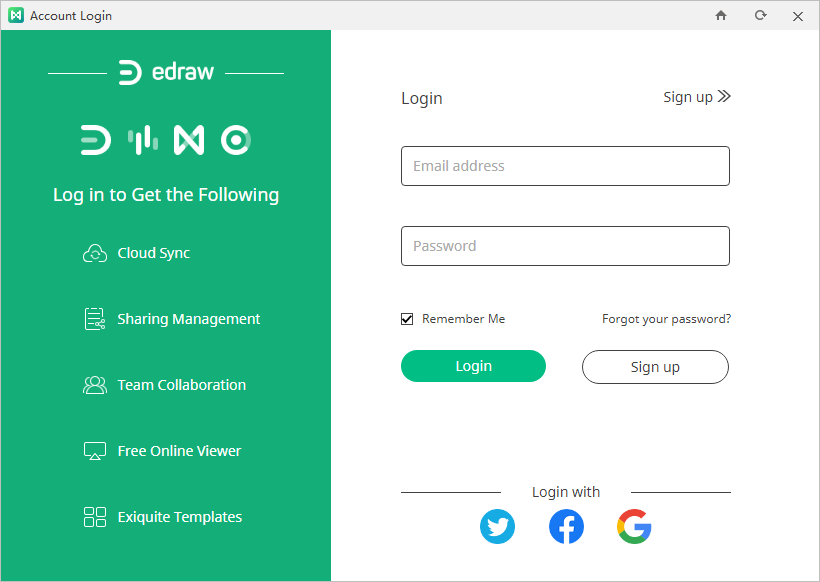 After you succeed logging in to MindMaster, click the Share button next to your username. The share window shows up, and you can copy the share link, or choose one of the supported social media to share your mind map.