Edraw Support Center
Get quick answers and step-by-step instructions in our support center.
Change Shape Style
When you add or insert different shapes in your mind map and select them, you will find the right Format pane will have differences as well.
Choose a topic: you can modify, format and style the topic in the Topic Format pane.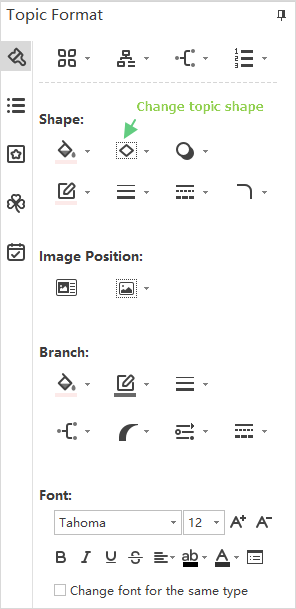 In the meanwhile, when you choose a relationship line, callout, boundary or summary bracket, you can change their style or shape in the corresponding format pane.