Knowledge
What is an EER Diagram?
Know it All about EER Diagrams
Do you really know what EER Diagram is? Here, the most comprehensive EER information is ready for you. Learn it and get the way to use it! We also offer a free EER diagram maker for helping you draw EER diagrams with ease! Don't miss it!
What is an EER Diagram? - In 4 Aspects
Brief Introduction of EER Diagram
EER Diagram, also abbreviated as Enhanced Entity-relationship diagram, helps us create and maintain detailed databases through high-level models and tools. In addition, they are developed on the basic ER diagrams and are its extended version.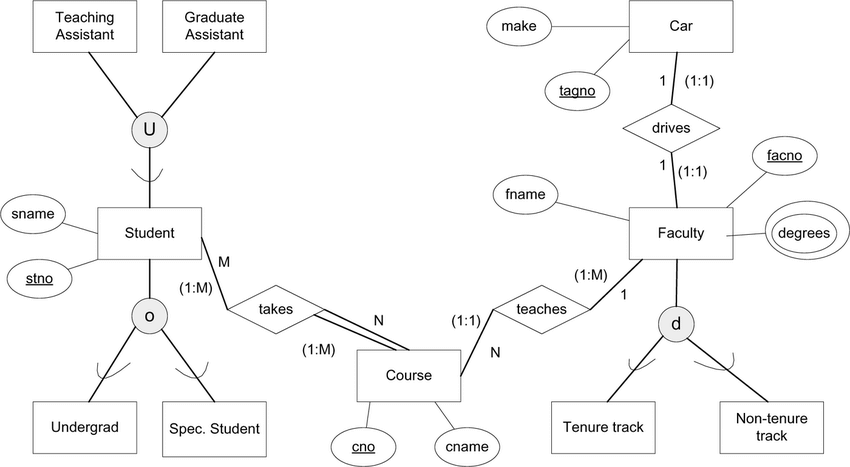 Source: https://www.researchgate.net/
Hence, the EER diagram provides all the elements and units of the basic ER diagram along with categories, attributes, and added relationships between one of more factors.
EER Diagrams basically help in creating and maintaining excellent databases with the help of smart and efficient techniques. In addition to this, it is a visual representation of the plan or the overall outlook of the database you intend to create.
Want to Create An EER Diagram with Templates? Try Now!
EdrawMax ER Diagram Maker offers templates of EER & ER diagrams. Make your diagram drawings become easy. Give it a try!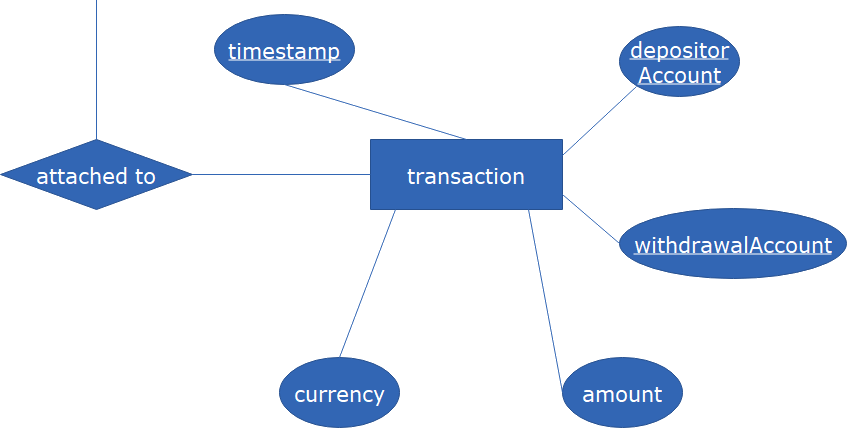 A Brief History of EER Diagrams
As mentioned above, the EER diagram is an advanced and evolved version of an ER diagram that contains more tools and is an excellent way of maintaining databases.
The concept originated in 1970 when a UK-based engineer at IBM developed a new ER diagram before working on some projects. And that's when the concept took its roots, continued to grow, and is now known as the EER diagram.
When to Use EER Diagrams?
As mentioned above, EER diagrams have eased all the tasks for database management. In addition to this, it has played its role in Information Modeling as well. Needless to say, the model has provided excellent benefits and eased the management of databases. EER diagrams can be leveraged:
If an organization wants to manage the data of all of its employees.
In addition to this, it provides an excellent framework for the management of information and its flow.
This tool can be used in police departments as well. This is because it helps in maintaining detailed databases.
Other than this, this tool can be used by universities to keep a record of every student.
Last but not least, this tool can be used by system engineers, network engineers, and software developers as well.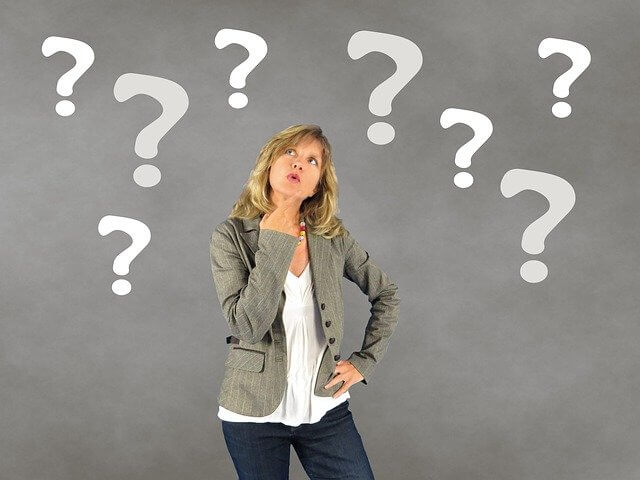 A Quick Look at Advantages and Disadvantages
EER diagrams have been able to ease the tasks of database managers, developers, and engineers. It has many benefits, but for all systems and tools, it has some limitations as well. For your ease and convenience, we have mentioned the advantages and disadvantages for you.
*Advantages of EER Models in DBMS
It is quite simple to develop and maintain. In addition to this, it is easy to understand and interpret as well, technically speaking.
Everything that is visually represented is easier to understand and maintain, and the same goes for EER models.
It has been an efficient tool for database designers. It serves as a communication tool and helps display the relationship between entities.
You can always convert the EER model into a table. Thus, it can easily be integrated into a relational model.
*Disadvantages/Limitations of EER Diagrams
The EER diagrams have many constraints and come up with limited features.
The Pareto Chart cannot be used for all the issues.
Faults in the scoring of data can happen, plus also there could be an error in the application.
Calculated on past data and therefore, cannot predict the future.
Download EdrawMax ER Diagram Maker to Design EER & ER Diagrams
ER Diagrams VS EER Diagrams
Needless to say, the EER model is the advanced and evolved version of the basic ER model. Thus, it has some similarities yet some differences, which are mentioned below.
Differences
EER diagram provides special features for aggregating, generalizing, and specializing the data, unlike the ER model.
An ER model will just give the overall outlook to your database. Whereas an EER model helps you have a more detailed look at your database.
Similarities
Both diagrams can help you create and design your databases with precision.
Both ER and EER diagrams are widely being used to manage information systems and design databases. When the data is complicated, an EER model is used because it comes with additional specifications and can help you deal with data smartly.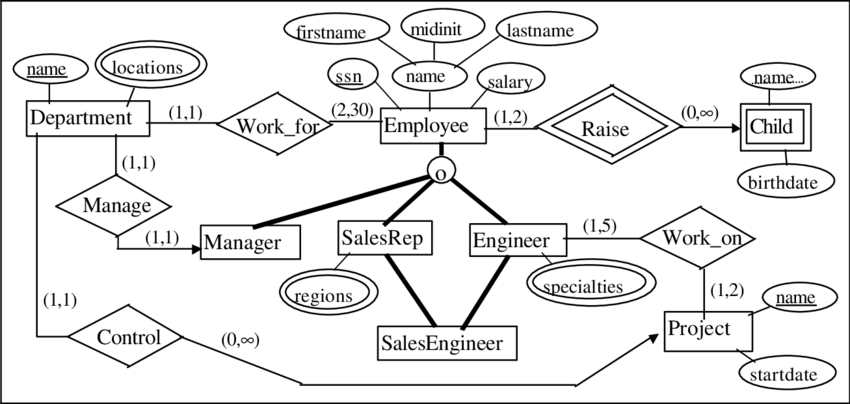 Source: https://www.researchgate.net/
How to Make EER Diagrams in MySQL Workbench?
You can follow the below-mentioned steps to create the EER diagram.
Step 1: Double click [Add Diagram] button and add [EER Diagram] on MySQL server.
Step 2: Now select the [Catalog] tab on the right side of the application in the middle panel. It will display the schema.
Step 3: Find it and expand it by clicking on [+] option.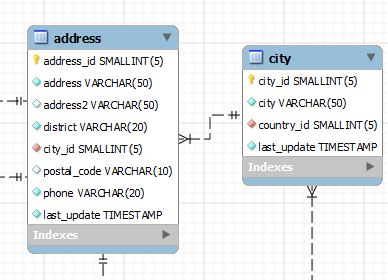 Source: https:///dev.mysql.com
Draw EER Diagrams Online or with a Free EER Diagram Maker
EdrawMax - a comprehensive diagram & chart maker, helps you create EER diagram online or on computer. Thus, you can follow the procedure step-by-step.
Step 1: Download EdrawMax on your computer or open EdrawMax online.
Step 2: In the navigation panel, click on [Database Modeling] > [Chen ERD] to choose your favorite templates of EER diagrams.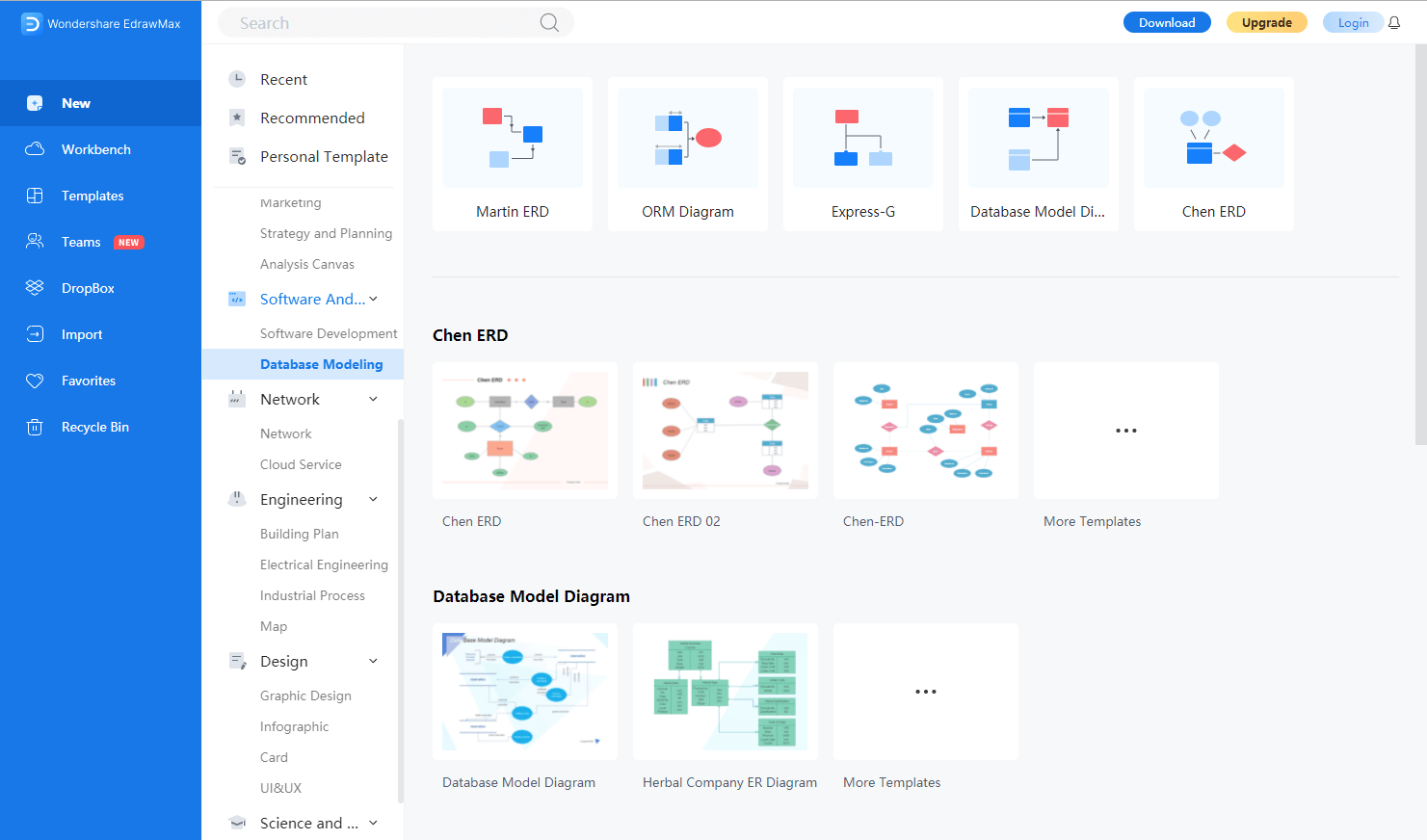 Step 3: You can also select a blank template.
Step 4: After having a new tab, find "symbols library" and start adding symbols to create the EER diagram. Click on the [Database Modeling] from the drop-down menu and now click on OK.
Step 5: You can use the navigation panes if you want to edit and customize your EER models. Now save the file and export it to your computer to share it with your mates. Click on [File] and then [Save as] to save the file.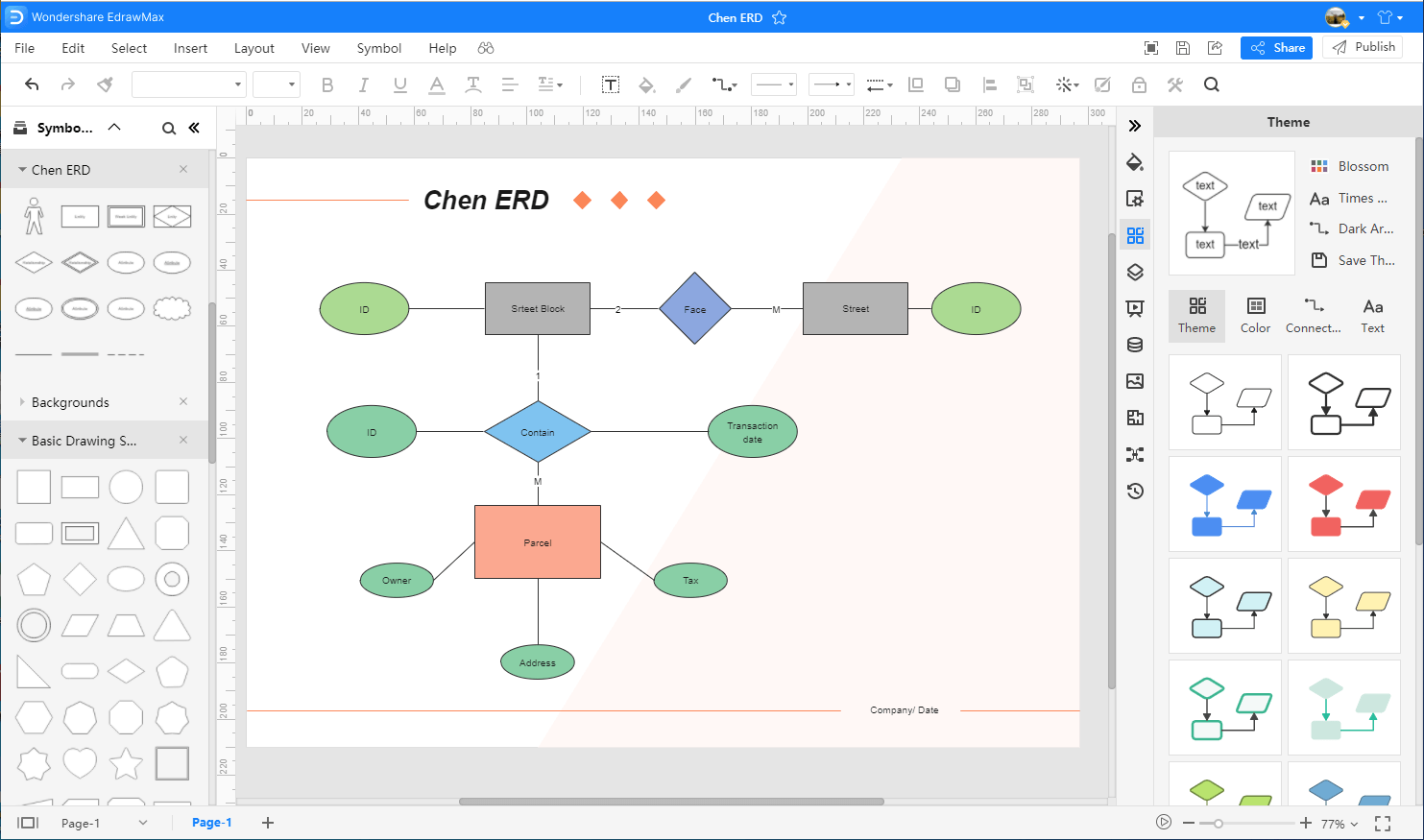 All in one diagram creating tool
EdrawMax
• Offer pre-made templates to create ER & EER diagrams or other diagrams effortlessly
• Import and export drawing maps to various file formats, such as Visio
• Cross-platform supported - (Windows, Mac, Linux, Web)
EER Diagram Example
EER Diagram of Library Management System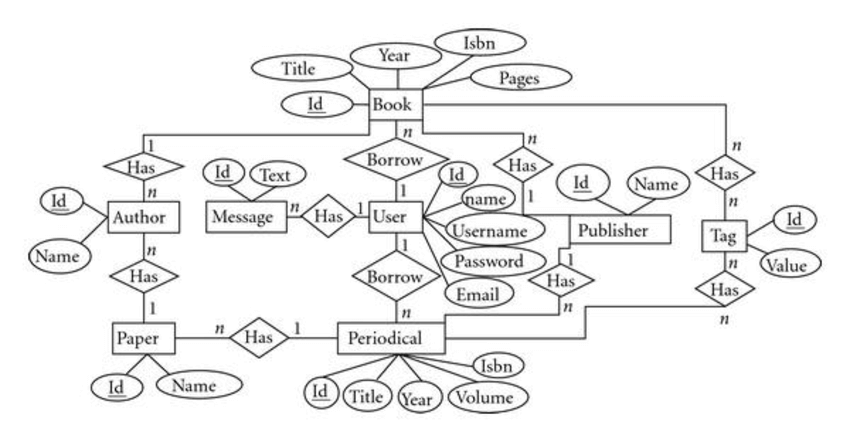 Source: https://www.researchgate.net/
This is the Enhanced-entity relationship diagram of a library management system. As you can see, it provides all the details about each book and even the details of its publisher. Other than this, it provides details about the members who are browsing the books for tracking purposes. This will help the management to improve the library system and make it more efficient.
Wrapping Up the Article!
Both ER diagrams and EER diagrams are effective, efficient, and excellent for developing and maintaining detailed databases. It is widely being used all over the world for effective and smart database management. Professionals and Database designers have recommended EdrawMax for Database development via EER diagrams. Undoubtedly, EdrawMax is an excellent tool that serves this purpose efficiently.
Related Articles
Draw EER/ER Diagrams with
EdrawMax
.
Make It Now!