Top 6 Wiring Diagram Software | Feature and Price Comparison
Draw a wiring diagram whether you're a beginner or a pro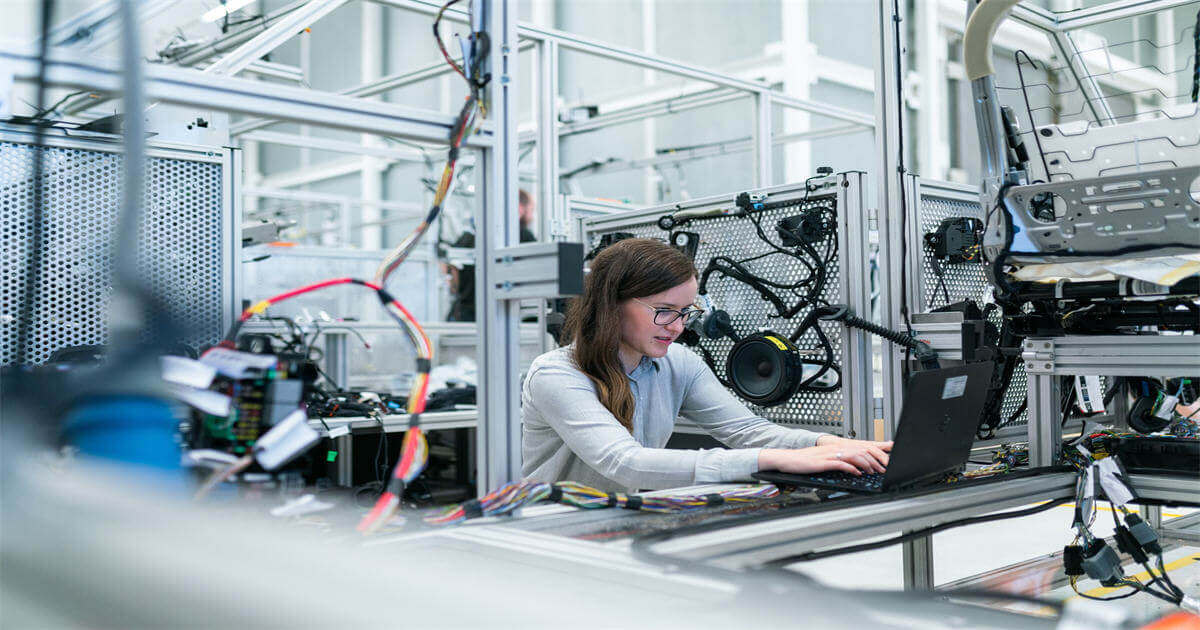 Electrical wiring is a complex and tedious task that should only be handled by professionals. Different structures like buildings or even a small computer chip require wiring. Hence, wiring is an important key element in various fields such as engineering, computer sciences, software designing, etc. To ease the process of wiring, professionals draw wiring diagrams that help them visualize the project to determine the material, cost, and other important aspects. This is where wiring diagram software comes into play.
With the help of wiring diagram software, you can create professional wiring drawings, whether you're an engineer, electrician, programmer or architect. Use the best professional wiring diagram software and make any kind of wiring diagrams quickly and easily. If you don't know which is the right drawing tool for you, then don't worry. Today, we will talk about the top 6 wiring diagram software which you can use now!
List of the Best Wiring Diagram Software
1. EdrawMax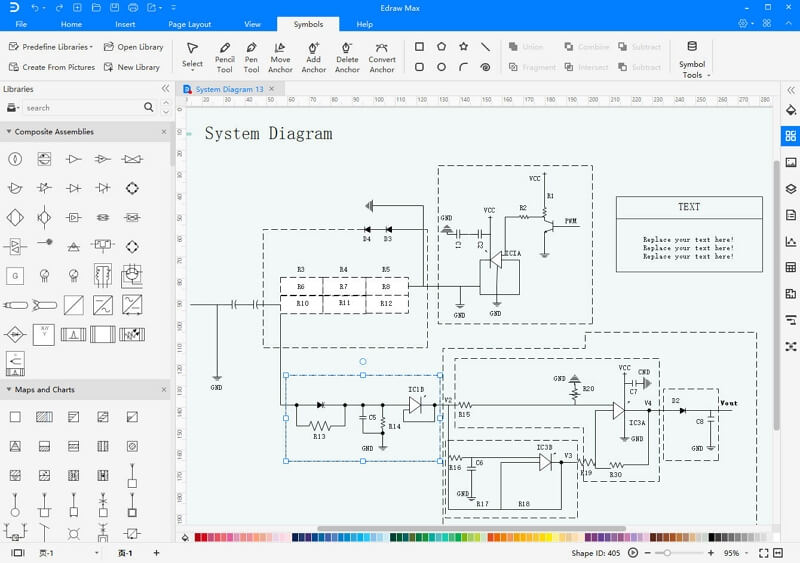 EdrawMax is a professional drawing tool that can be used to create many different types of visual contents, including flowcharts, storyboards, network diagrams, and more. EdrawMax also works as a wiring diagram software as it contains both tools and pre-made templates to create wiring diagrams rapidly and accurately.
EdrawMax is a handy tool for all technicians, engineers, and programmers to make professional diagrams from scratch. You can use EdrawMax online or offline as it comes with a desktop app as well. Moreover, you can also export your document in any file format as you please and open it with the corresponding software to share and edit later.
Different drawing tools available
Free drawing templates
Compatible with various file formats
Supports cloud upload and storage
Affordable premium subscription
Pricing:
Basic Use: Free
Annual Plan: $99
Lifetime Plan: $245
Supported Systems: Windows, Mac, Linux and Web
Software Tool URL: https://www.edrawsoft.com/edraw-max/
EdrawMax Desktop
Create over 280 types of diagrams
Windows, Mac, Linux (runs in all environments)
Professional inbuilt resources and templates
On-premises software for business
Enterprise-level data security
EdrawMax Online
Create over 280 types of diagrams online
Access diagrams anywhere, anytime
Team management and collaboration
Personal Cloud and Dropbox Integration
2. Concept Draw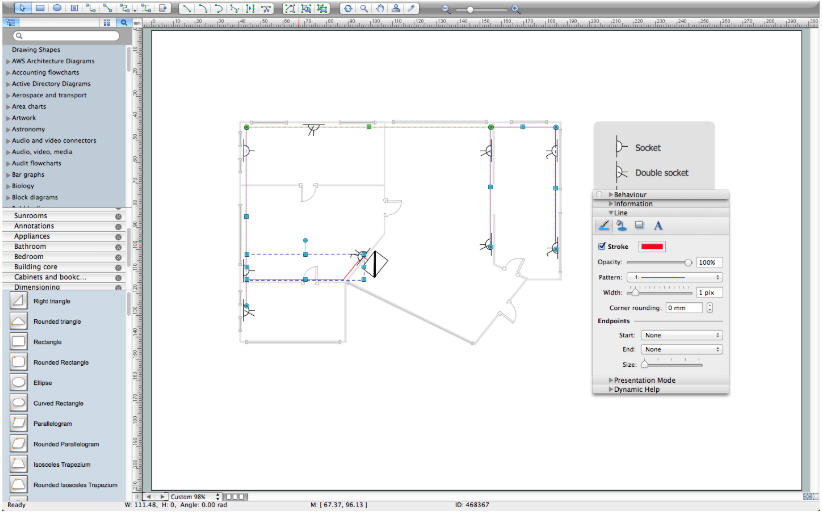 Concept Draw is a great diagramming tool for all purposes. You can use this versatile tool to create professional-level visual content for different fields ranging from Computer, Electronics, and Engineering to Management, Marketing, and Travel. Similarly, you can also use Concept Draw as a wiring diagram software. You can create wiring diagrams for engineering, architecture, electronics, and more.
This drawing tool can be used by students, teachers as well as professionals. It is available in different versions based on functionality and pricing. However, a free trial is available.
Different drawing templates
Multi-purpose drawing tool
No online tool
Requires sign-up
Not free for Basic use
Pricing: Ranging from $199-$499
Supported Systems: Window and Mac
Software Tool URL: https://www.conceptdraw.com/
3. SmartDraw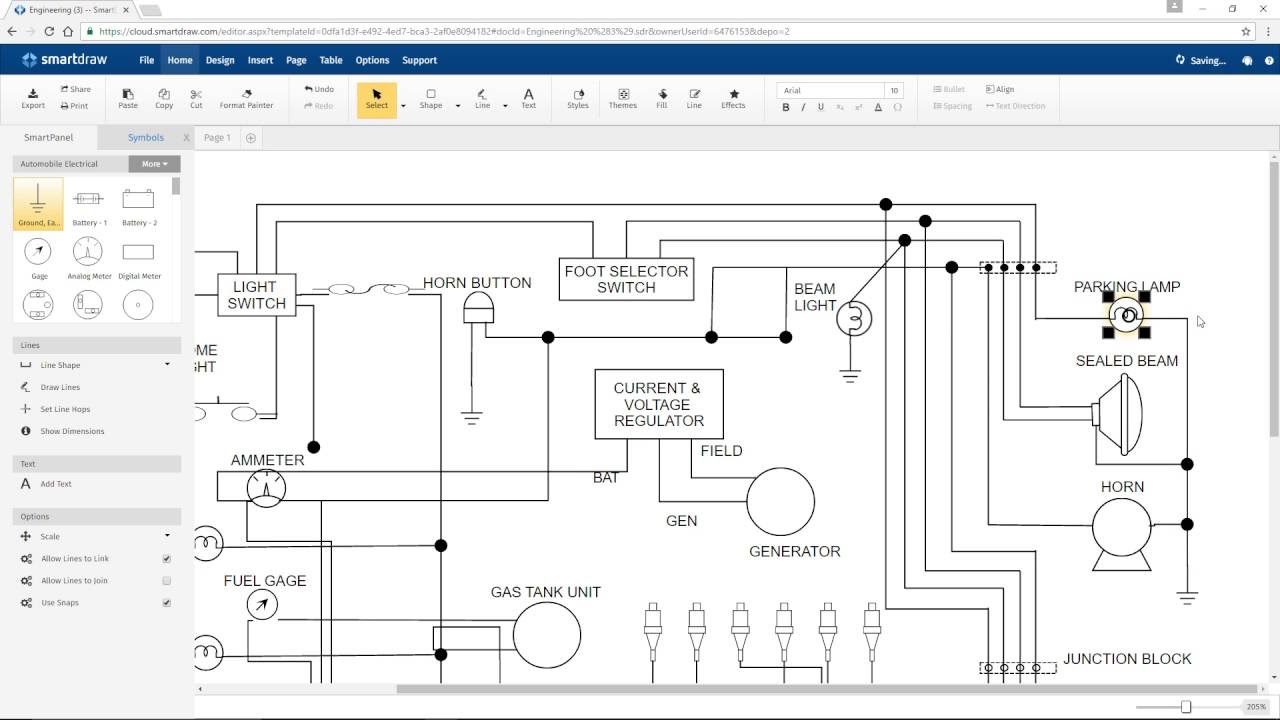 SmartDraw is another multipurpose drawing tool which is popular for its simple and easy interface. Anyone can use this tool to create charts, mind maps, business visuals, and professional diagrams. It comes with free original templates to create graphical content quickly.
With the help of the SmartDraw tools, you can also make wiring diagrams either from scratch or by using a pre-made template. You can use SmartDraw online as well as download it for desktop use.
Different tools and templates
User-friendly interface
Available online and offline
High subscription
No available for iOS
Pricing:
Single User: $297 (one-time payment)
Multiple Users: $595 (annually)
Supported Systems: Windows and Web
Software Tool URL: https://www.smartdraw.com/
4. Electrical CAD Software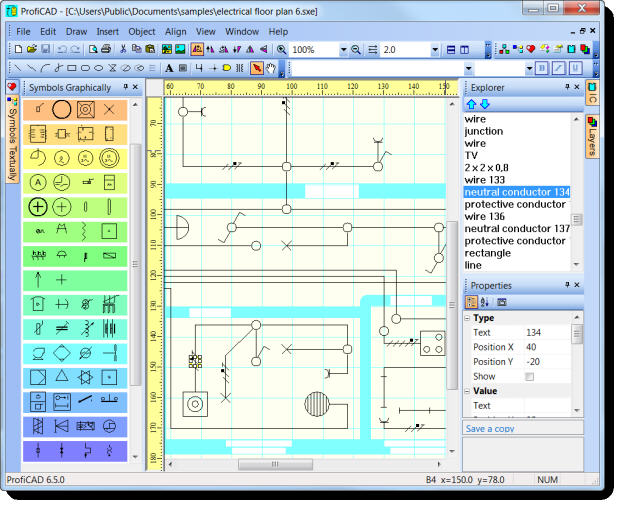 Electrical CAD Software or ProfiCAD is a software which is specifically created for wiring diagrams for circuit boards. This tool is very easy to use and has a lot of amazing features to offer. You can also use ProfiCAD to create many other electrical and electronic diagrams.
It is an excellent tool for beginners and students as it contains fundamental tools and features to get you started quickly. Download ProfiCAD to create a wiring diagram from scratch! The processing time is very short, and the software works very smoothly. You can choose to use Electrical CAD Software for free, but three different premium versions are also available depending on the types of users.
Free Trial
Video Tutorials Available
Lacks different tools and templates
Not suitable for other visual content
Pricing:
Single User: $277
School License: $277
Website License: $877
Supported Systems:Windows
Software Tool URL: https://www.proficad.com/
5. Diagram Studio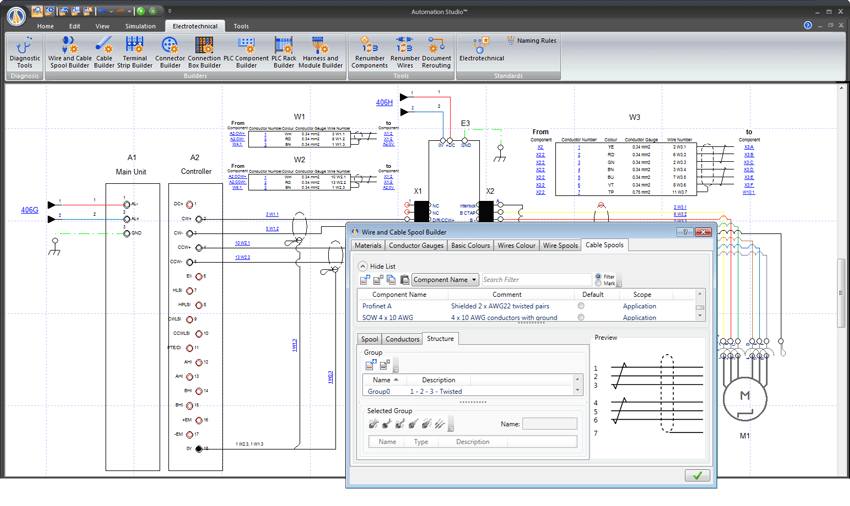 This is a very useful and powerful drawing application that can be used to create visual data for business charts and graphs, technical diagrams, and professional drawings and illustrations. Diagram Studio is also a wiring diagram software that allows professionals to create wiring diagrams as easily as possible.
Diagram Studio is a free tool that can be used online without any limitations. However, there is no desktop app operating systems other than Windows. This software also offers many drawing templates such as flowcharts, mind maps, graphs, and P&I diagrams. Moreover, you can use this tool on any device. You just need a web browser to use this software online as the app version is not available for Mac or Linux.
Desktop app available
Tutorials available
Simple to use
Not available on different terminals
Lacks premium features
Pricing: Free
Supported Systems: Windows 7 and above.
Software Tool URL:https://www.gadwin.com/download_free_graphics_software.htm
6. Circuit Diagram
To create electric or circuit diagrams from scratch, use the Circuit Diagram drawing tool. It is a user-friendly tool available for both browser and desktop. It works as a wiring diagram tool because it contains all the important tools and components needed to create a good wiring drawing. However, it is more suitable for professionals over beginners because of the lack of tutorials or templates.
What makes Circuit diagram one of the best wiring diagram software is that it is super safe, fast, and easy to use. Place your wiring components like wires, plus and circuits on the sheet, and add connecting lines to form a diagram. Once the diagram is complete, you can save it on your device.
Free tool
Offline and Online versions
Simple to Use
No templates
No premium version
Pricing: Free
Supported Systems:: Web
Software Tool URL: https://www.circuit-diagram.org/editor/
Choose Suitable Wiring Diagram Software
Now that you know what the top 6 wiring diagram software is, choosing the right one can be quite confusing. While all the tools mentioned above are great for creating wiring diagrams, some are better than others. For instance, Electrical CAD Software is suitable for students or one-time users, whereas, for professionals, Diagram Studio is a better option. Similarly, for individuals who have to deal with a wide range of visual content, Smart Draw, Concept Draw, and EdrawMax is a suitable choice.
However, there is one software in the list mentioned above that is affordable, meets the requirements of every user, has all drawing tools and free templates, and contains all the premium features offered by other software, i.e., EdrawMax.
EdrawMax is user-friendly, versatile, and affordable. Moreover, it is available for all devices as it supports all terminals, i.e., Web, macOS, Linux, and Windows. EdrawMax also supports cloud storage and upload services. Hence, it does not matter where you are or what device you are using; you can use EdrawMax anywhere and anytime! To conclude, EdrawMax is not only the best wiring diagram software but an excellent drawing tool overall.
EdrawMax
All-in-One Diagram Software
Create more than 280 types of diagrams effortlessly
Start diagramming with various templates and symbols easily
Superior file compatibility: Import and export drawings to various file formats, such as Visio
Cross-platform supported (Windows, Mac, Linux, Web)
Security Verified |
Switch to Mac >>
Security Verified |
Switch to Linux >>
Security Verified |
Switch to Windows >>