Wiring diagram software with built-in stencils for fast and efficient electrical wiring diagram design. Easy to create wiring plans, schematics, circuit diagrams, and more.
Usually, the wiring diagram refers to the electrical schematic or circuits diagram. It uses simplified symbols to represent electrical circuits visually and shows how components are connected with lines.
Sometimes, the wiring diagram can also refer to the architectural wiring plan. It shows the locations and interconnections of outlets, lighting, electrical equipment, and the wire routes based on a building plan. A good wiring diagram has to communicate information quickly, clearly, and with a low chance of misunderstanding.
Efficient and Easy-to-Use Wiring Diagram Software
Edraw Max is a super user-friendly and easy-to-use wiring diagram software tool. It can get you started with more than 1000 elegant and standardized wiring diagram symbols and use the most accessible drag-and-drop feature. It's easy to create precise drawings with the help of various functions of "snap and glue," "auto spacing and alignment," etc. You can publish the illustrations to high-quality files with formats of PDF, PNG, SVG, Html, Word, PPT, Visio, etc. More importantly, it's capable of big-size, complicated, and multi-page drawings. Here is the screenshot of the software interface.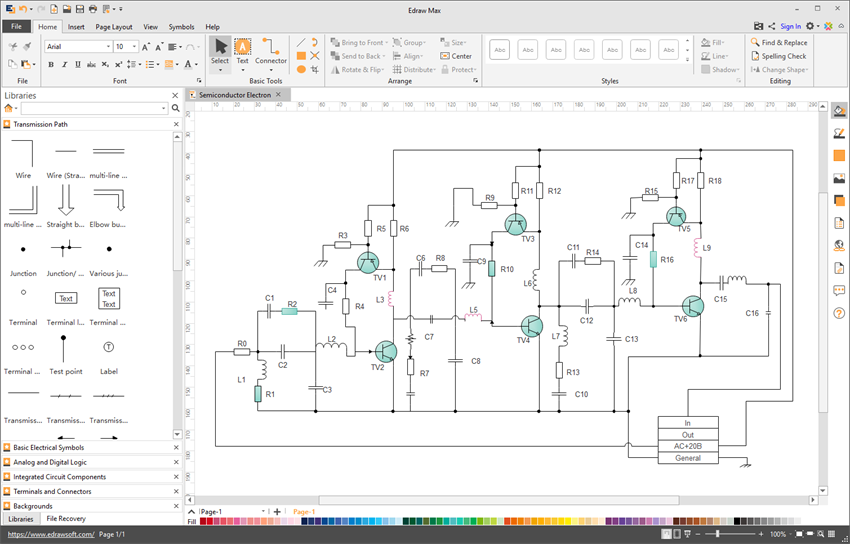 EdrawMax
All-in-One Diagram Software
Create more than 280 types of diagrams effortlessly
Start diagramming with various templates and symbols easily
Superior file compatibility: Import and export drawings to various file formats, such as Visio
Cross-platform supported (Windows, Mac, Linux, Web)
Security Verified |
Switch to Mac >>
Security Verified |
Switch to Linux >>
Security Verified |
Switch to Windows >>
System Requirements
Works on Windows 2000/2003/2008/Vista/7/8/10 (32bit/64 bit)
Works on Mac OS X 10.10 and later
Works on Linux (Debian, Ubuntu, Fedora, CentOS, OpenSUSE, Mint, Knoppix, RedHat, Gentoo, and More)
Get Easy Access to Thousands of Electrical Wiring Symbols
Thousands of electrical and wiring symbols are provided in the software. They are classified into dozens of libraries and stored in the Electrical Engineering category. You can easily find symbols for electrical instruments, switches, and relays, resistors, and capacitors, transmission paths, transformers, windings, etc. The architectural wiring diagram symbols are located in the Floor Plan category.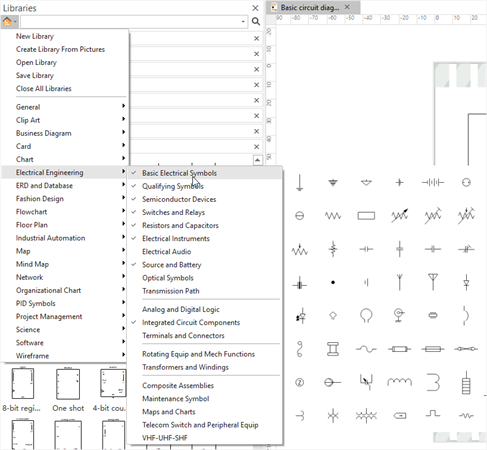 Wiring Diagram Software Features
When you choose a diagramming tool for electrical engineering, there are many things needed to be considered in advance. Is it easy to use? What file formats can it export to? Does it contain all the wiring symbols you need? Is it compatible with Visio? The table below will answer these questions and show you the advanced features and advantages of Edraw Max.
1. It's compatible with Microsoft Office and Visio.
2. It runs on Mac, Windows and Linux platforms.
3. Thousands of built-in electrical symbols are available.
4. It's easy to use and supports functions of "drag and drop", "snap and glue", "auto alignment and spacing", etc.
5. Lots of built-in templates make it easy to start the work.
6. It can export to formats of PNG, PDF, JPG, SVG, Visio, Word, PPT, EXCEL, HTML, etc.
7. You are able to draw symbols on the blank canvas with the Pen tool.
8. It is easy to add hyperlinks, comments, note, texts, annotations, and tags to the symbols.
9. It supports to draw wiring diagrams collaboratively through the team cloud.
Wiring Diagram Examples
Here are wiring diagram examples which are created easily with Edraw Wiring Diagram Software.
1. Harness Wiring Diagram
This harness wiring diagram shows how to match up the wires for each connection to the wiring harnesses.
2. Electrical Wiring Diagram
The electrical wiring diagram uses simplified pictorial representation to show the plan and function for an electrical circuit.
3. Circuit Control Diagram
This circuit control diagram shows a visual representation of an electrical circuit.
4. Home Wiring Plan
The home wiring plan shows how lighting and power are distributed and how they are connected by wires.
How to Create Home Wiring Diagram
How to Create a Wiring Diagram
1. Start a New Drawing Canvas
On the File menu, point to New.-> Click Engineering, and then double-click the icon of Basic Electrical Diagram.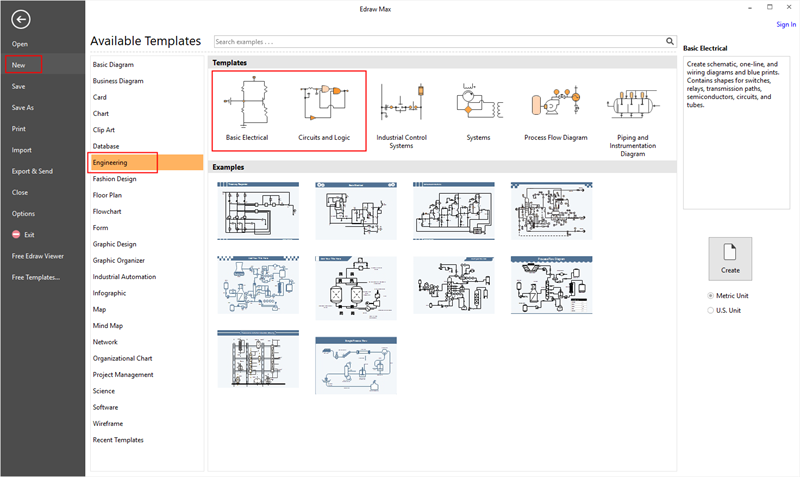 2. Draw Under the Engine Theme
Go to Page Layout menu, choose the Engine theme from the pre-defined theme gallery.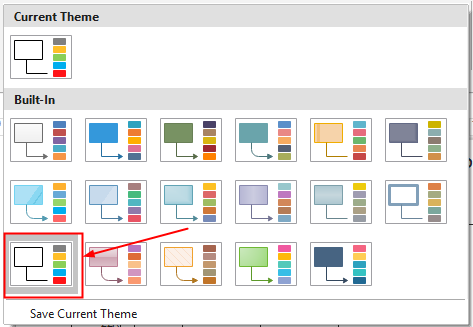 3. Add Wiring Diagram Symbols
Drag and drop shapes from the left libraries onto the canvas. Close the libraries that you don't need. Open more libraries from the Engineering category. Resize shapes by dragging the green handles.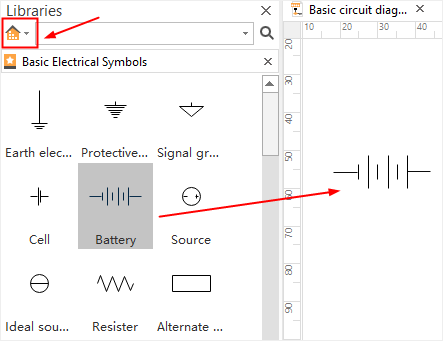 4. Connect Symbols
To connect symbols, you can either use the Connector tool under Home menu, or drag lines from the Transmission Path symbol library.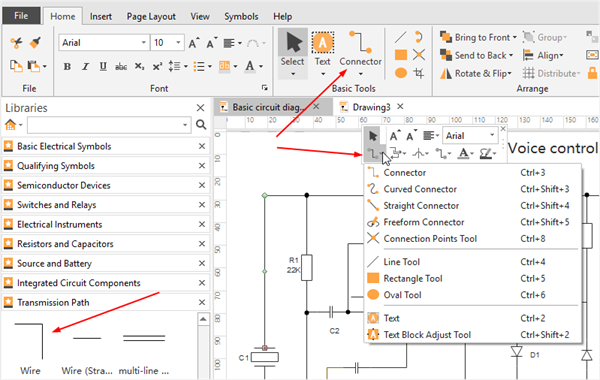 5. Customize Symbols
Some symbols have lots of variables which you can choose from the floating buttons. You can easily resize, recolor or rotate the symbols as you like.

6. Draw New Symbols
If any special symbol you want is not included in our pre-defined library, you can draw it on your own. Our drawing toolkit allows you to create any symbol you want.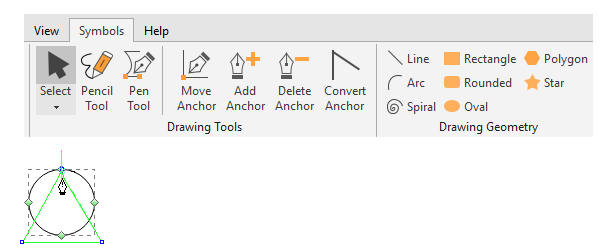 7. Save and Export
Click Save on File tab to save as the default format. Click Export & Send button to export the wiring diagram as graphics, PDF, Word, PPT, HTML and so on.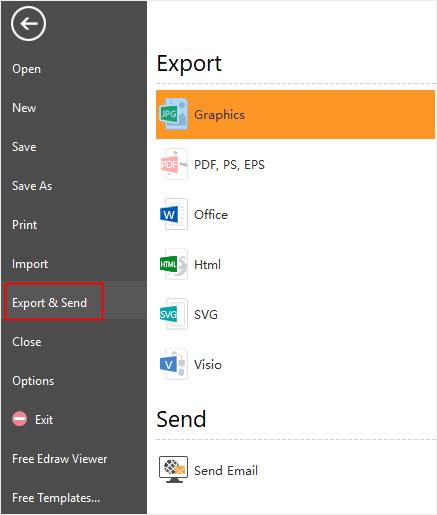 More Related Articles
Wiring Diagram Symbols for Home Wiring Plan