Diagram
Top 6 Circuit Diagram Makers to Enhance Work Efficiency
Draw circuit diagrams with fast and intuitive online circuit diagram tools
A circuit diagram is a symbolic representation of an electric or electronic circuit that is usually created using any efficient circuit diagram maker and shows how each of its components are connected to make the device function correctly. Every component of a circuit in a circuit diagram is denoted by its unique, globally accepted, and industry-standard icon, and therefore does not require labeling, except for its numerical values that may vary depending on the task it is expected to perform.
6 Recommended Circuit Diagram Makers
This section briefly discusses about 6 most efficient circuit diagram makers that are available in the market today. Although these tools may have a price tag, with the help of pre-built icons and symbols, they save your decent amount of time when it comes to drawing complex circuit diagrams that contain several components, and require you to demonstrate the connections between them with proper lines (called buses).
Here are the top 6 circuit diagram makers that you can use to ease your designing work:
1. EdrawMax
First on the list is EdrawMax, which is a comprehensive diagramming tool with circuit design functionality. This circuit diagram maker is capable of creating not only graphical representations of the circuits but helps draw other diagrams, including flow charts, floor plans, organizational charts, etc. It is, therefore, useful for scholars and professionals from all terrains like software engineering, computer networking, building architectures, industrial architecture, etc. The best part is its MS-Office-like interface that makes you 'feel-at-home' while it.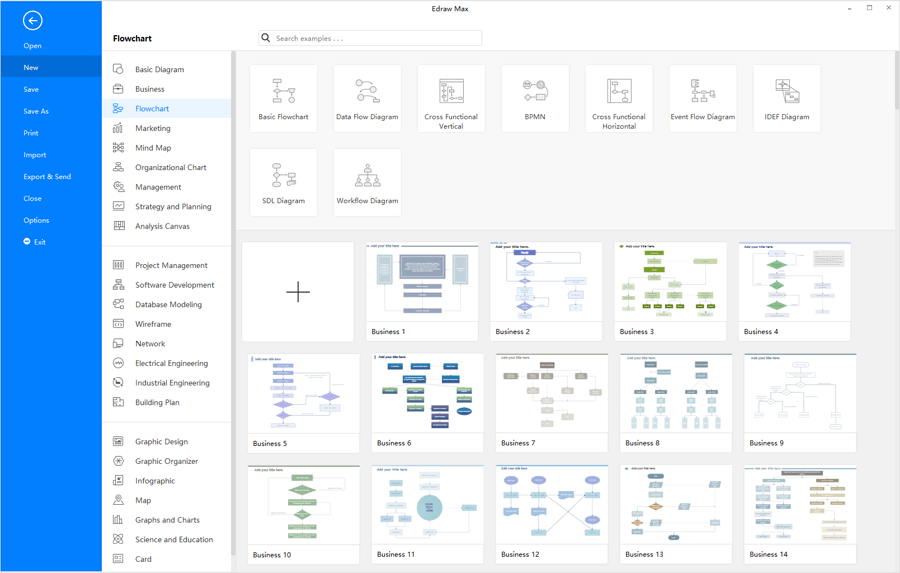 Provide an online version that allows you to create circuit diagrams and graphical representations for free without installing the program on your computer
Available for Windows, Mac, and Linux operating systems
EdrawMax
All-in-One Diagram Software
Create more than 280 types of diagrams effortlessly
Start diagramming with various templates and symbols easily
Superior file compatibility: Import and export drawings to various file formats, such as Visio
Cross-platform supported (Windows, Mac, Linux, Web)
Security Verified |
Switch to Mac >>
Security Verified |
Switch to Linux >>
Security Verified |
Switch to Windows >>
2. SmartDraw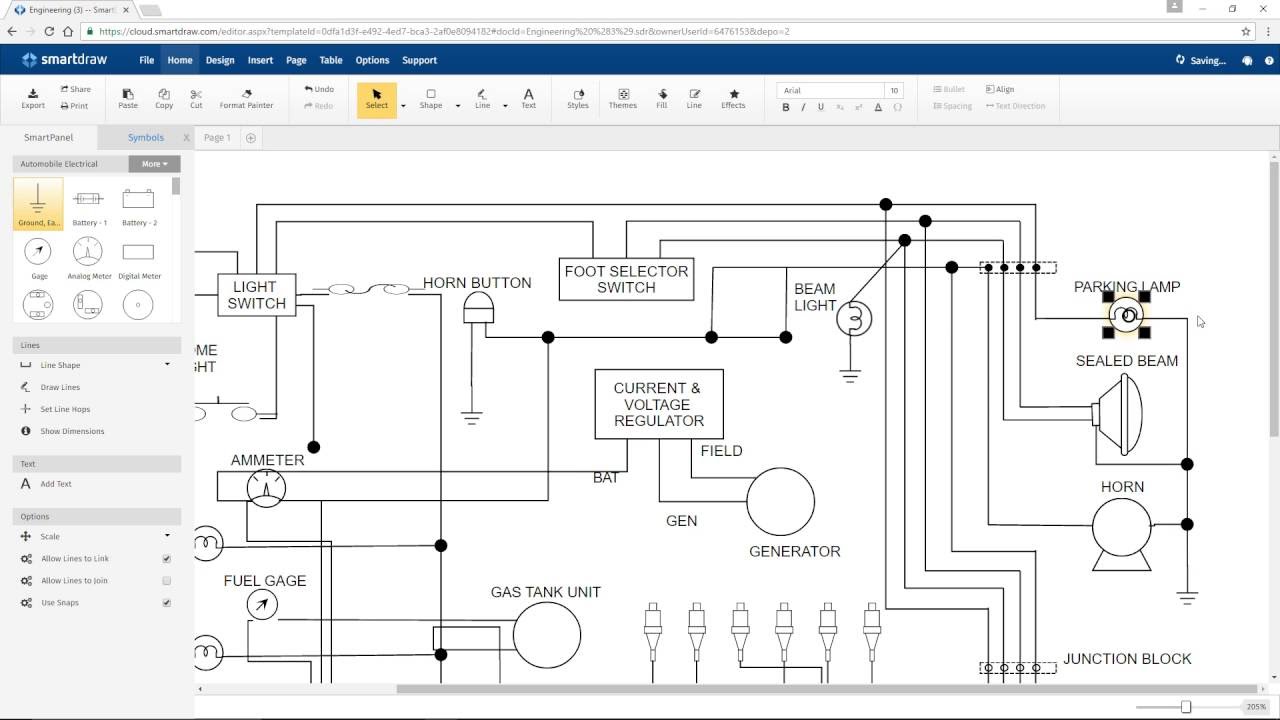 One of the toughest competitors of the tool discussed earlier, SmartDraw claims to be simpler than Microsoft Visio (a program that is a part of Microsoft Office Suite). With plethora of built-in templates, SmartDraw users don't have to go through the lengthy process of drawing circuit diagrams from the scratch, and things can be done more conveniently as opposed to the process where each icon and symbol is to be placed manually to create a complex diagram for representation.
Has an online version that eliminates the need for installing the program on your computer
Available only for the Windows platform
This circuit diagram maker is a bit expensive as compared to a couple of other similar programs
3. Lucidchart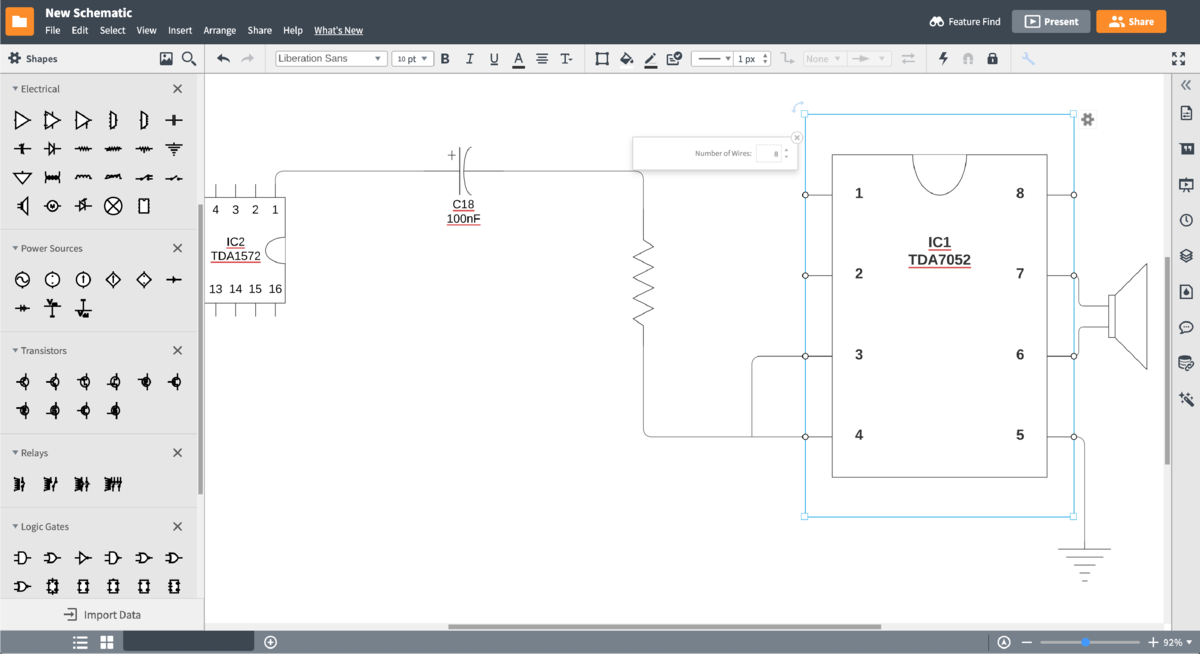 Lucidchart is yet another circuit diagram maker that is used by many renowned organizations like Netflix, GE, Cisco, Whole Foods, etc. to prepare various graphical representations online. As an individual user, a person can sign up and use the application with basic templates and introductory icons/symbols for free. However, a paid subscription is required to access more advanced tools and features.
Allows users to create basic diagrams for free
Complex diagrams require advanced icons and symbols that can be accessed by purchasing monthly or annual subscription plan
No desktop version is available for Lucidchart
4. Visual Paradigm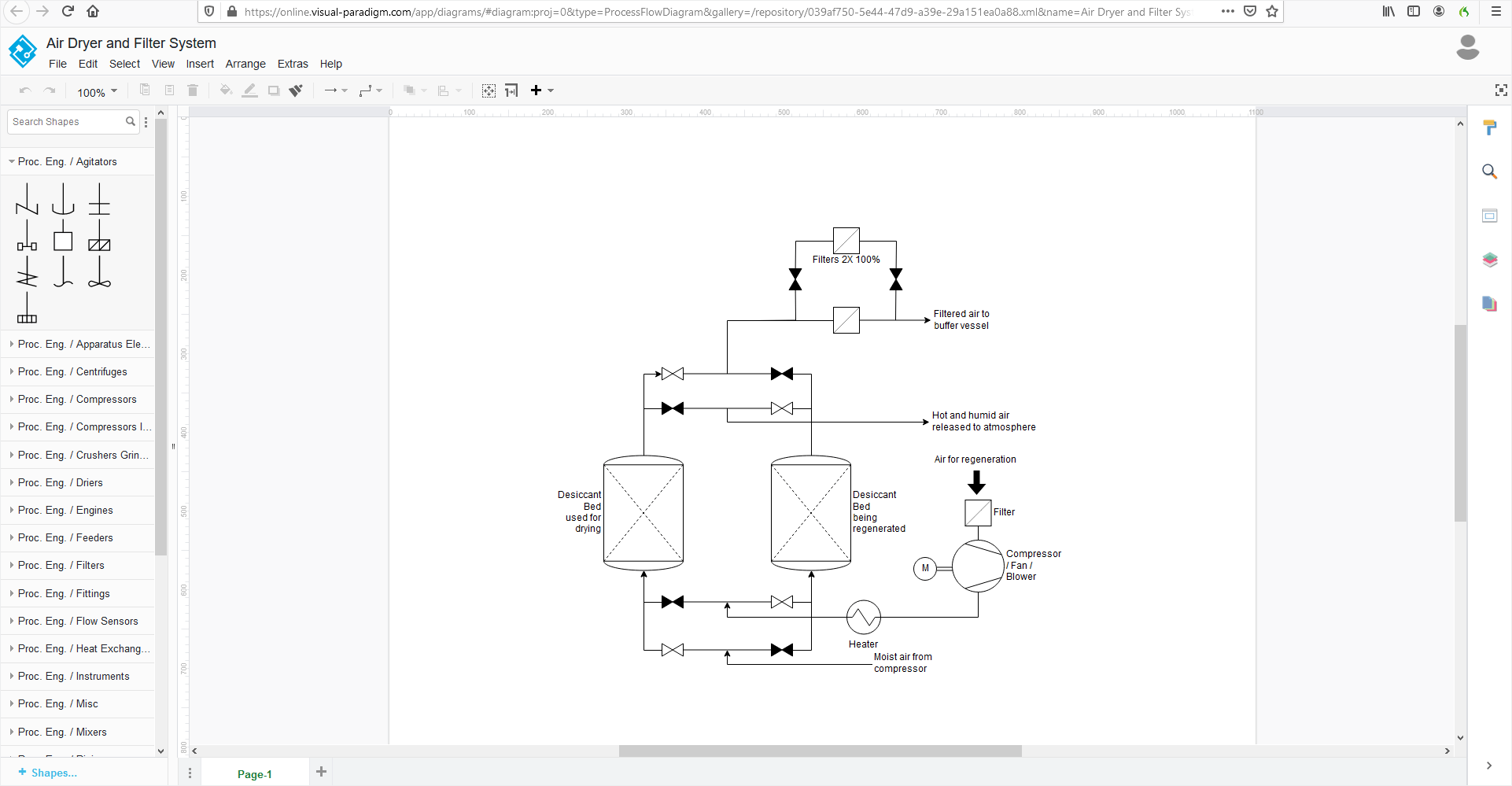 Visual Paradigm is considered to be one of the most efficient tools available today. Even though the program comes in both desktop and online versions, majority of its users prefer the latter in order to stay updated with all the new additions that the developers keep introducing every now and then.
More robust as compared to other online circuit diagram makers
Community Edition of the program can be downloaded and used for free for non-commercial purposes
Both subscription plan and perpetual license are way too pricy as compared to other similar tools
Basic plan has quite limited options to work with
5. CircuitLab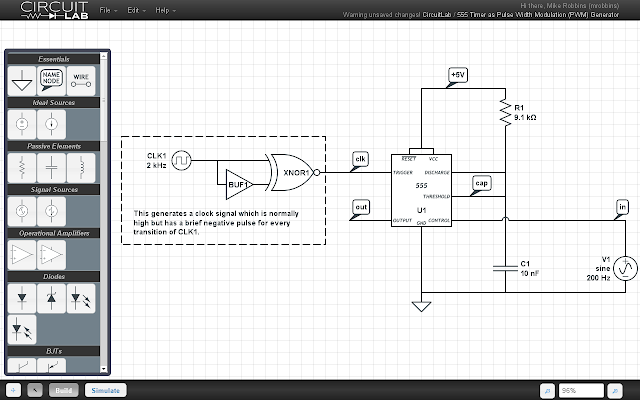 CircuitLab is a true circuit diagram maker that justifies its name quite perfectly. Simply to put, this online tool is dedicated to circuit diagrams only. Unlike other diagram makers, CircuitLab allows you to simulate the diagrams you create, thus helping you check the correctness of the circuits before you go ahead and invest your time and funds in their practical implementation for production environments.
Makes it easy to create circuit diagrams
Enables you to simulate the diagrams
Is only available as a web application
Except for Google Chrome, all web browsers need an active Internet connection to run CircuitLab
6. Schematics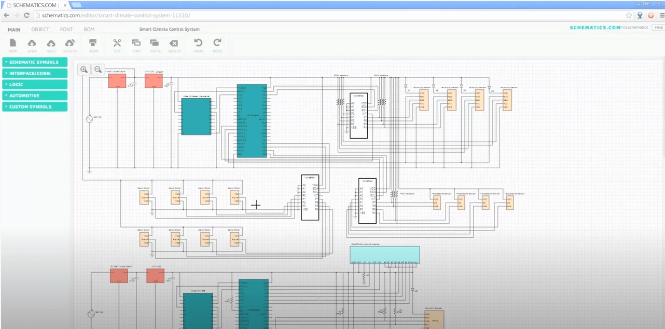 Schematics is another web-based circuit diagram maker that can be accessed by signing up to the portal using your Google, Facebook, or Twitter account. Even though no desktop version or web extension is available that could help you use Schematics in offline mode, the tool is free, and the diagrams that you create with it can be used for both personal and commercial purposes.
Absolutely free to use
Schematics is only a circuit diagram maker, and cannot be used to create other diagrams or charts
Cannot be installed on a computer and can be accessed only on a web browser
Find a Right Circuit Diagram Maker
After going through the brief introduction about some of the top and most recommended diagramming tools, you can check their features, pros and cons that could help you pick the right circuit diagram maker as per your needs. Considering the above descriptions of the most recommended 6 programs, you can choose the best circuit diagram maker that is cheap, fully equipped with all the required symbols and icons, and is efficient enough to best suit your requirements. With all the details and cost discussed above, EdrawMax seems to be the perfect tool to perform all your diagramming tasks with ease.
EdrawMax Desktop
Create over 280 types of diagrams
Windows, Mac, Linux (runs in all environments)
Professional inbuilt resources and templates
On-premises software for business
Enterprise-level data security
EdrawMax Online
Create over 280 types of diagrams online
Access diagrams anywhere, anytime
Team management and collaboration
Personal Cloud and Dropbox Integration
Related Articles
Start to design your own circuit diagram with EdrawMax. It's free trial!
LEARN MORE