How to Create a Customer Journey Map
Visualize actions, thoughts, and emotions customers experience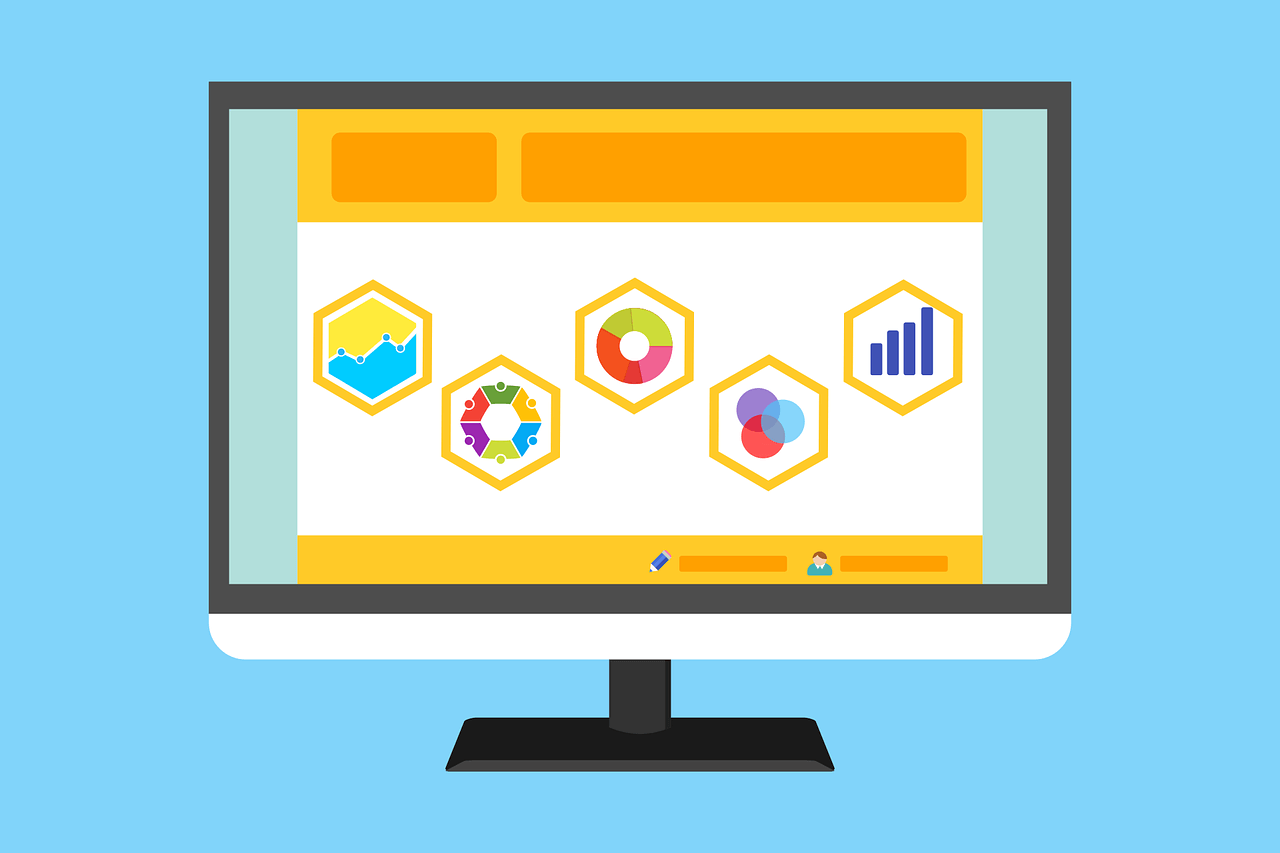 A customer journey map is a graphical illustration to demonstrate the entire product or service purchasing cycle of a client/customer. The diagrammatic representation clearly shows the phases a customer goes through in buying your service/product, what kind of experiences they get on each stage, and how pleased they were/are after making the purchase.
An efficiently drawn journey map helps you assess the loopholes in the customer service and the amendments that your selling policies need to increase your brand's satisfaction level among the buyers.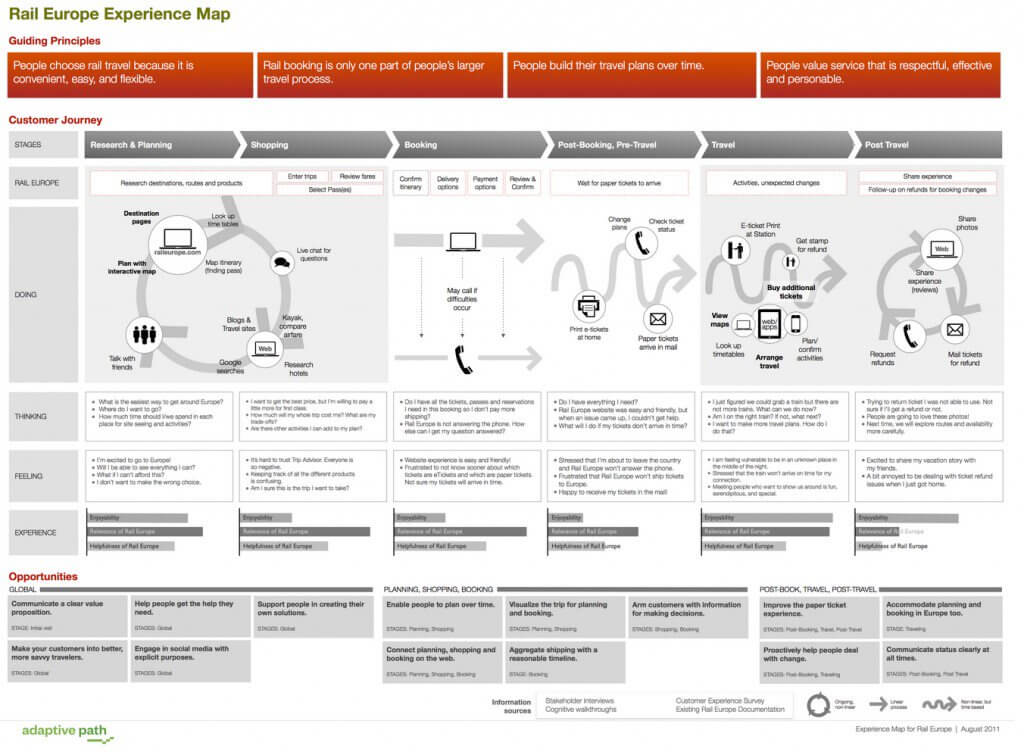 Source: cxl.com
How to Create a Customer Journey Map
A couple of points are needed to create a customer journey map. Each point has its own significance and missing any of them might end up demonstrating incorrect statistics that may further result in loss of reputation and/or funds for your brand. The essential ingredients to make a customer journey map include:
• Setting Correct Goals
It is imperative to deeply analyze all the phases a customer passes through in the process of buying your product and then setting a target as to what areas you may need to improve in order to attract more customers. Depending on the interests of the majority of your buyers, you may want to make your inbound marketing materials like digital advertisements, promotional offers, etc. more lucrative according to the likings of the target audience.
It is also equally important to have a good sense of timing. For instance, if the crowd buys more stuff during Thanks Giving or Christmas, you should broadcast your ads right before the seasons start.
• Surveys and Researches
Conducting thorough surveys give you accurate insight into what the potential buyers look for when they plan to purchase the type of product/service you are offering. The survey kinds that can give you correct and most recent information might include:
In-House – Talking to the employees who regularly interact directly with the customers know what the potential purchasers demand while choosing a product.
Email Survey – Sending an email to the existing consumers seeking their feedback or suggestions help you assess the type of experiences they get while purchasing.
Call Recordings – If you happen to offer customer support via call center, listening to random call recordings might help you analyze the requirement of the clients.
Social Media Monitoring – You should also have a close watch on your social media pages and accounts to see what type of feedback your existing buyers share. It would help you fix the loopholes as you get the information 'directly from the horse's mouth.'
• Identify Customers' Hotspots
With all the information gathered, it would be easy for you to identify what encourages your potential customers to buy your product/service. This type of identification is extremely important as it helps you come up with engaging marketing material that could be broadcasted to appeal to the target audience.
• Analyze and Map Current Practice
In this step, you analyze how your customers are treated and what phases they go through while buying your product. For instance, you may want to check how the prospects are welcomed as they walk in, how promptly the product of their choice is demonstrated to them and in how much detail, how informative the sales people are and how do they handle the queries that are thrown upon them, how swift the transition between the sales pitch and the pricing is, etc.
• Map Expected Practice
With the available details drawn on paper, it would be easy for you to assess the flaws that your current practice has. With such an assessment, you can conveniently come up with solutions to bridge the gaps that keep your brand from generating as much as business as it should. Quick implementation of the fixes would then give you the expected outcome.
Customer Journey Map Examples
Following are a few customer journey map examples that would help you understand the diagrams' versatility and how many ways a journey map can be created:
• A simple customer journey map to develop a SaaS business website for requirement analysis.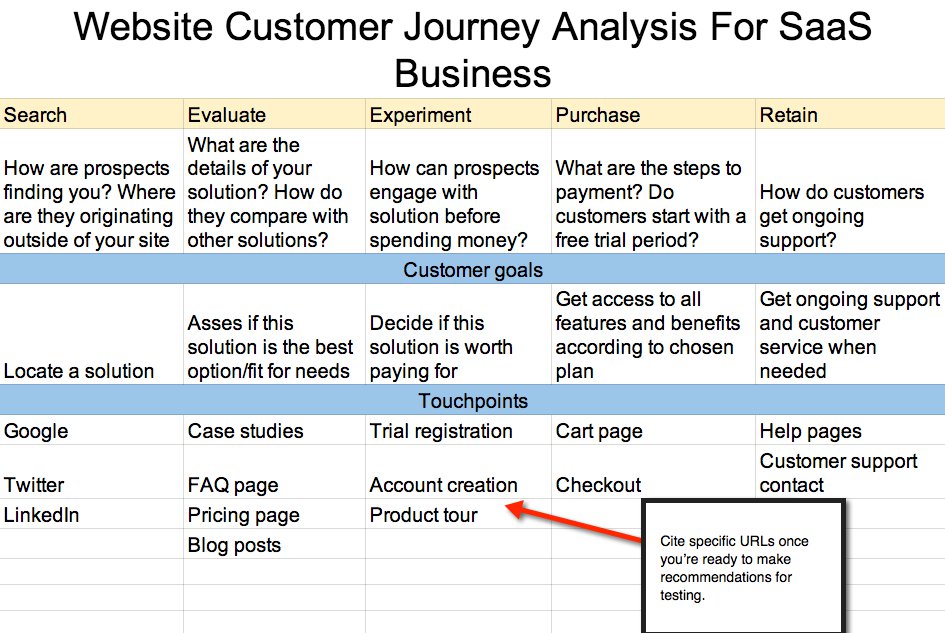 Source: cxl.com
• A journey map to demonstrate the process of repairing a customer's telephone equipment.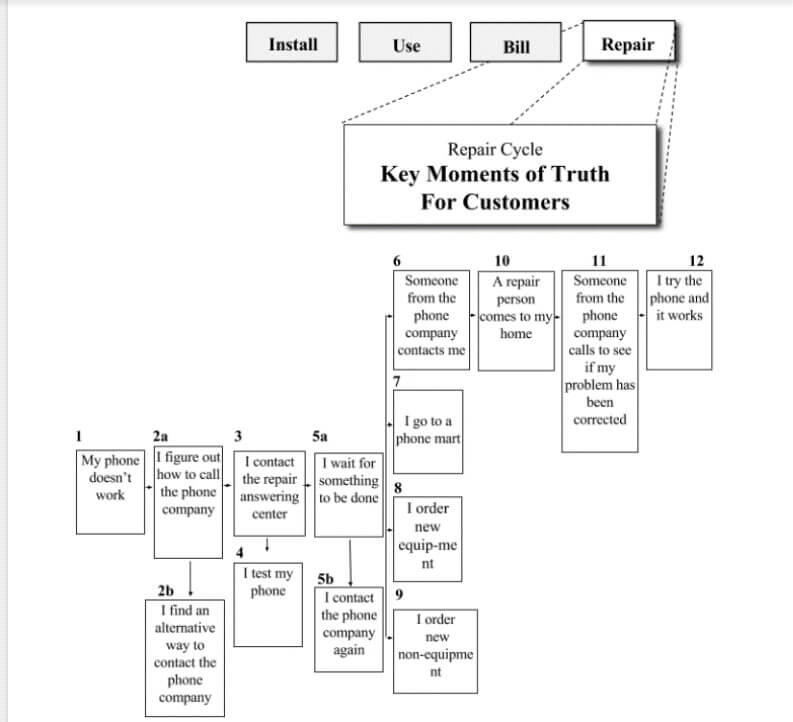 Source: cxl.com
• A customer journey map for Leadfeeder that offers Google analytical tool to identify the potential prospects, and then convert them to paying customers.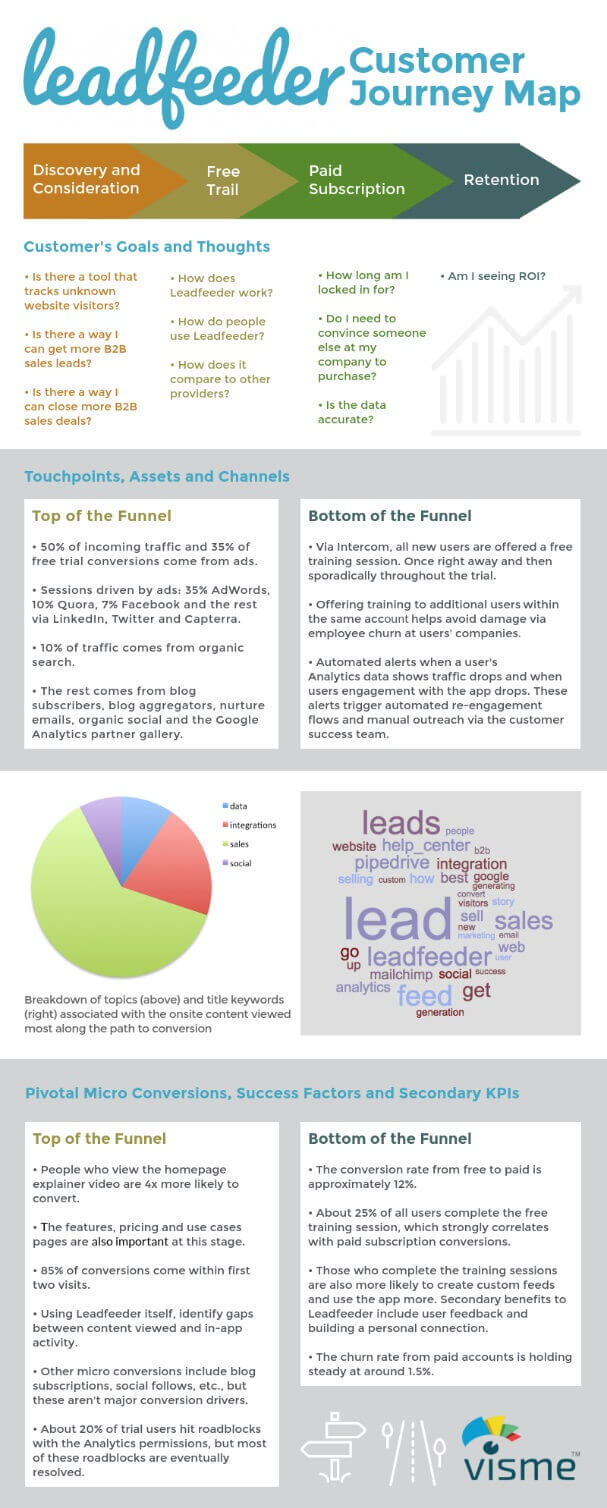 Source: cxl.com
• A journey map for Dapper Apps that develops apps for various platforms like iOS, Android, Windows, etc. The map shows the process of how a customer can establish their business, especially when they are new and are starting up.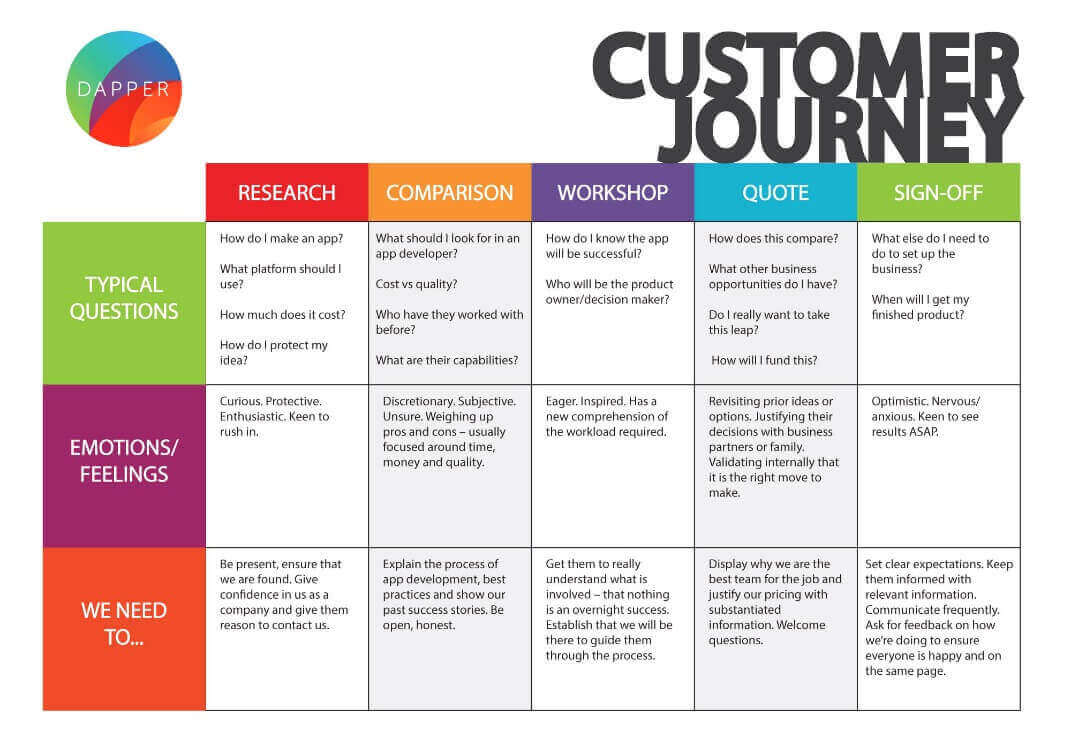 Source: cxl.com
• A journey map by Elevated Third that explains the process of construction in a Real Estate business.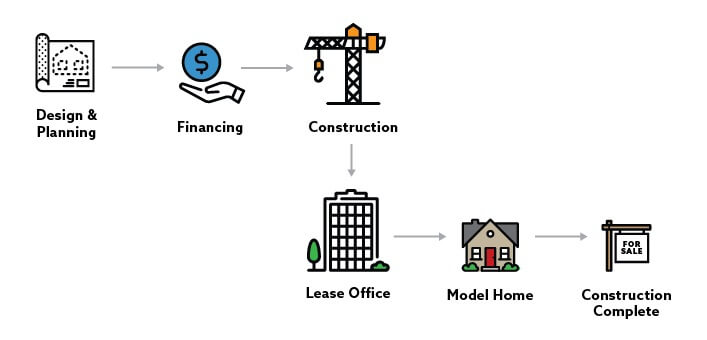 Source: cxl.com
5 Best Customer Journey Mapping Software
Listed below are the 5 best applications that you can use to create a customer journey map according to the nature of your business:
1. Microsoft Visio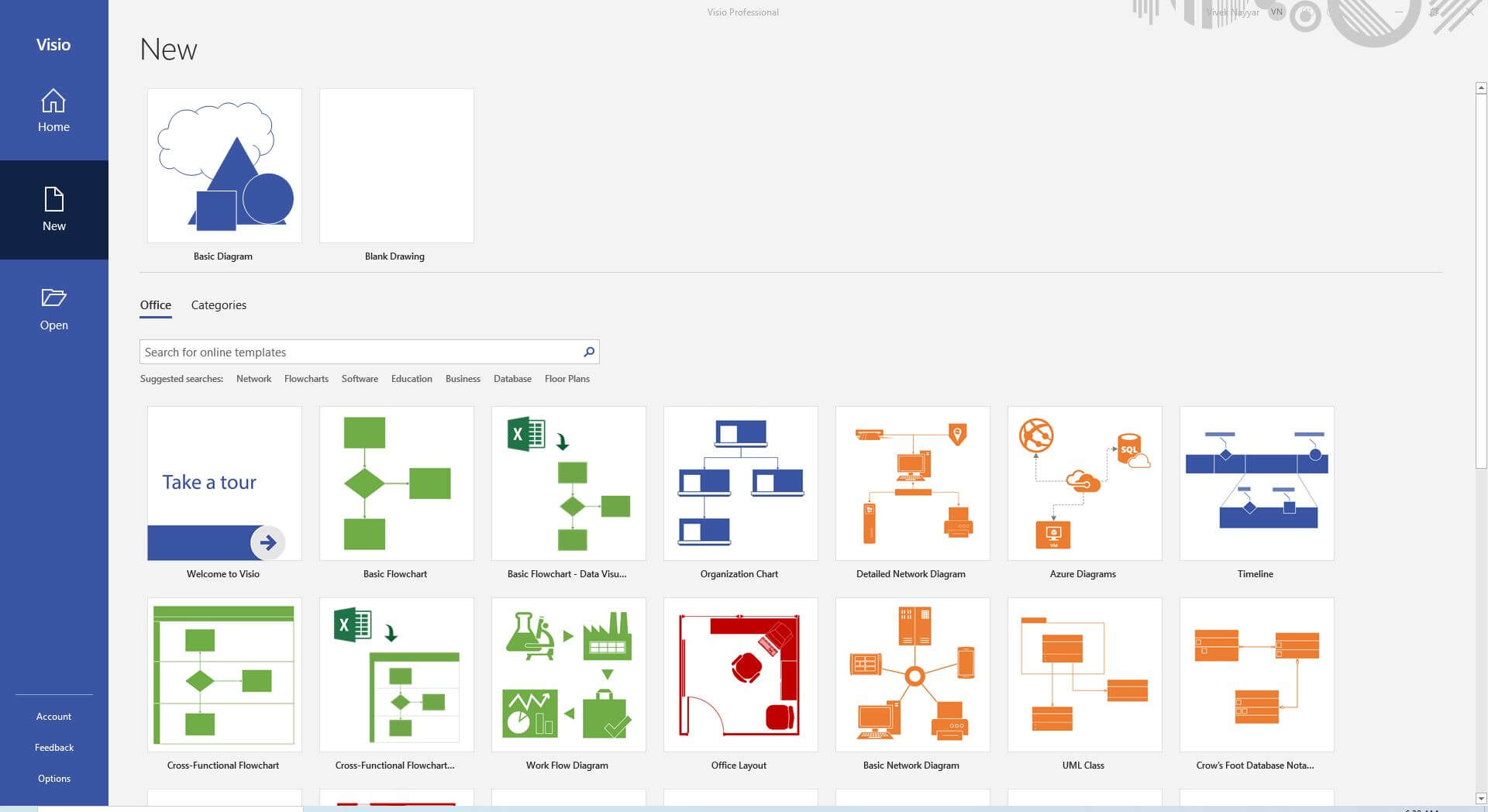 Microsoft Visio is a full-fledged diagramming application with several pre-built templates to start your projects with. The convenient access to the categorized symbol libraries even helps you begin with a blank document, or if need be, add some additional icons to an existing template while working.
Price: Visio Standard 2019: $280 | Visio Professional 2019: $530 | Visio Plan 1: $5 per user/month | Visio Plan 2: $15 per user/per month
Website: https://www.microsoft.com/en-ww/microsoft-365/visio/flowchart-software
2. UXPressia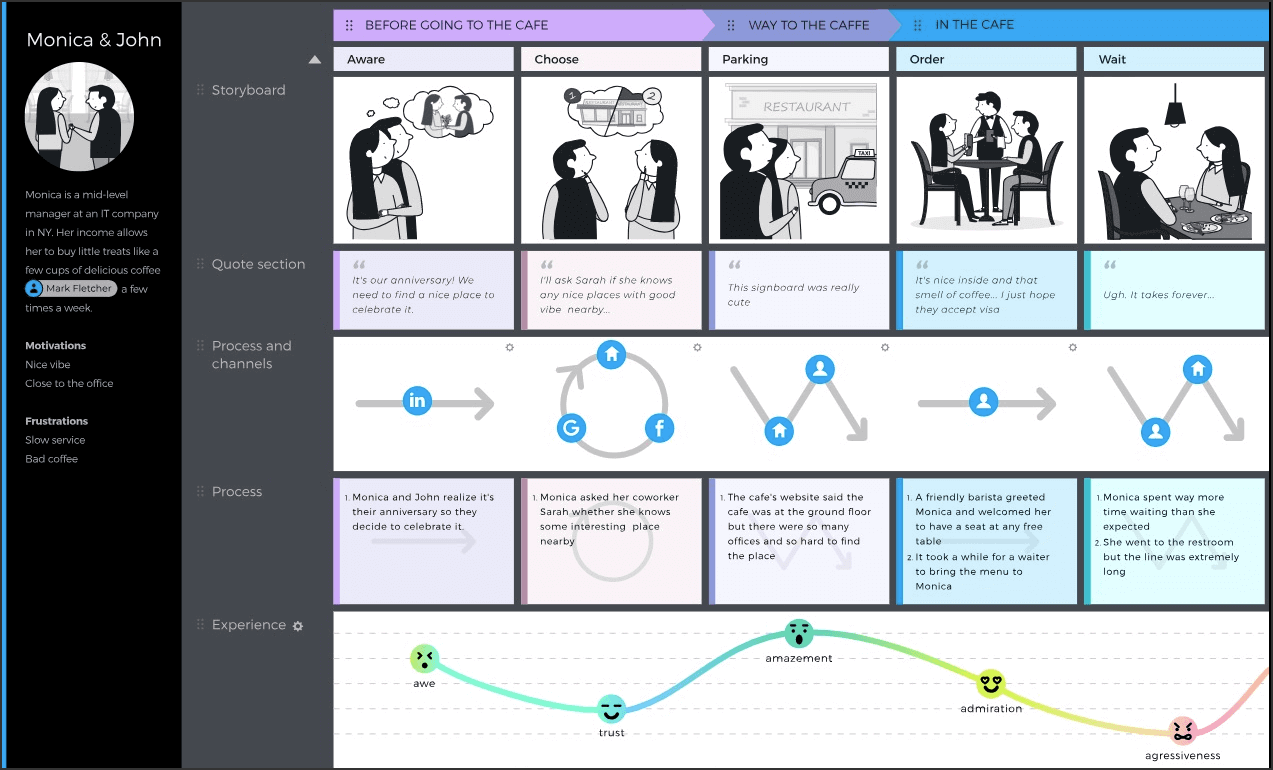 A tool that is specifically dedicated to creating journey maps, personas, and impact maps, UXPressia allows you to work jointly on a journey map with all the participating team members in real-time. The app is capable of preparing presentation-ready maps that could be shared amongst concerned personnel for their inputs.
Price: Basic: $0 | Professional: $20 per user/month (billed annually)
Website: https://uxpressia.com
3. Miro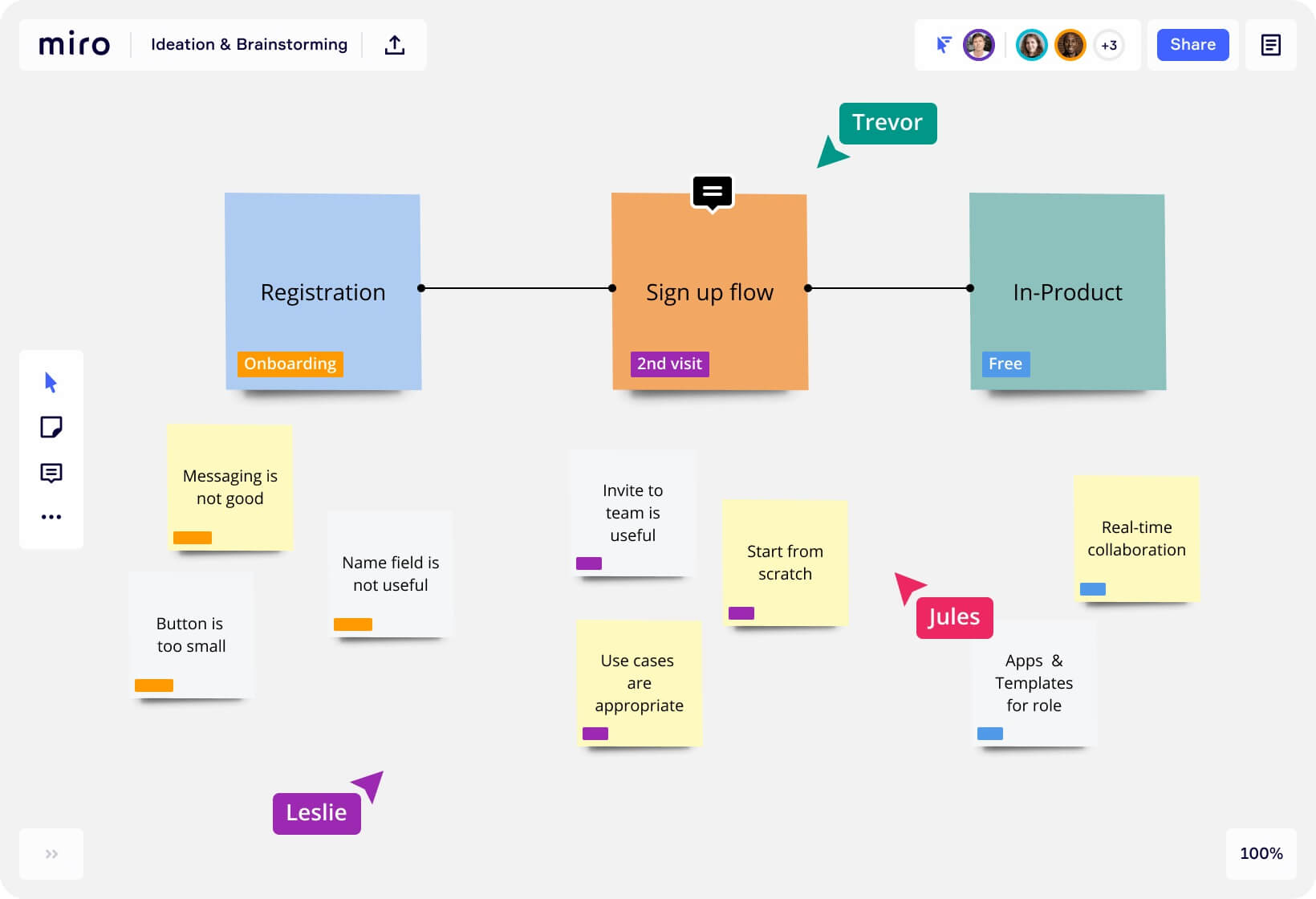 A sophisticated and robust tool, Miro lets all your team members collaborate in real-time while working on a project. The app lets you easily create various customer journey maps of varied types and layouts, thus helping you rapidly increase your buyers regardless of the business industry you are in.
Price: Free: $0 | Team: $8 per member/month | Business: $16 per member/month
Website: https://miro.com/
4. Asana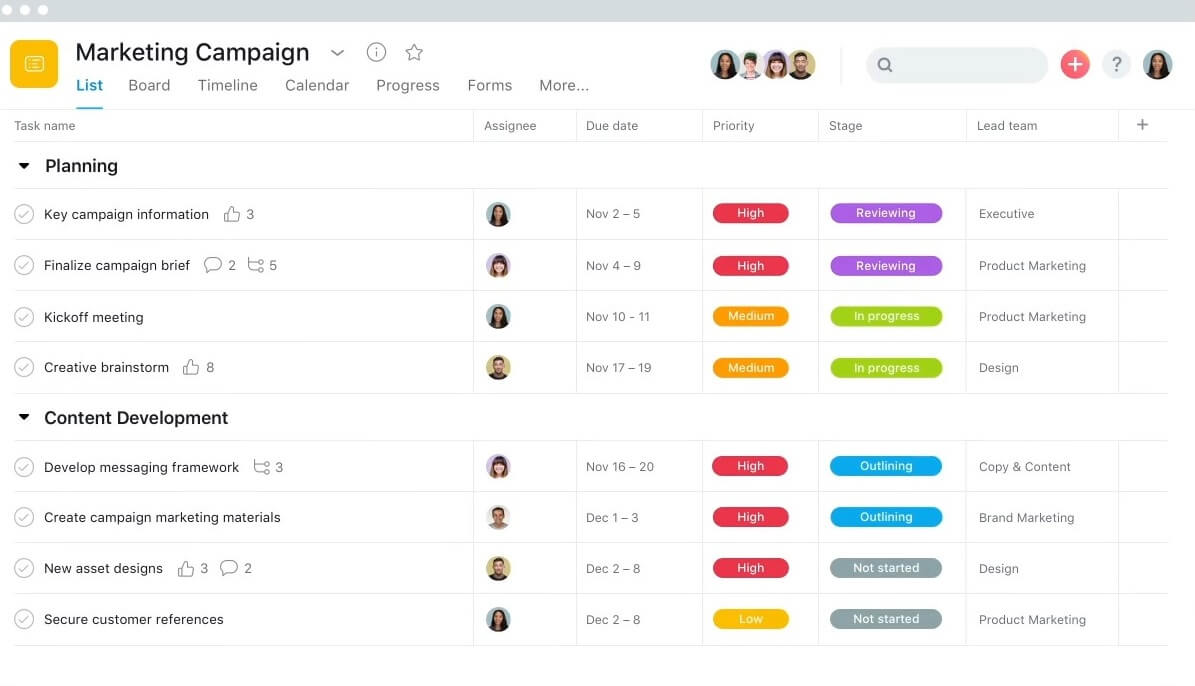 Asana is a project management tool that allows an entire team to work together to expedite the assignment completion process. In addition to helping you draw a decent customer journey map, Asana even lets you create graphical project plans, set priorities, define turnaround time, update the progress, and much more.
Price: Basic: $0 | Premium: $10.99 per user/month (billed annually) | Business: $24.99 per user/month (billed annually)
Website: www.asana.com
5. EdrawMax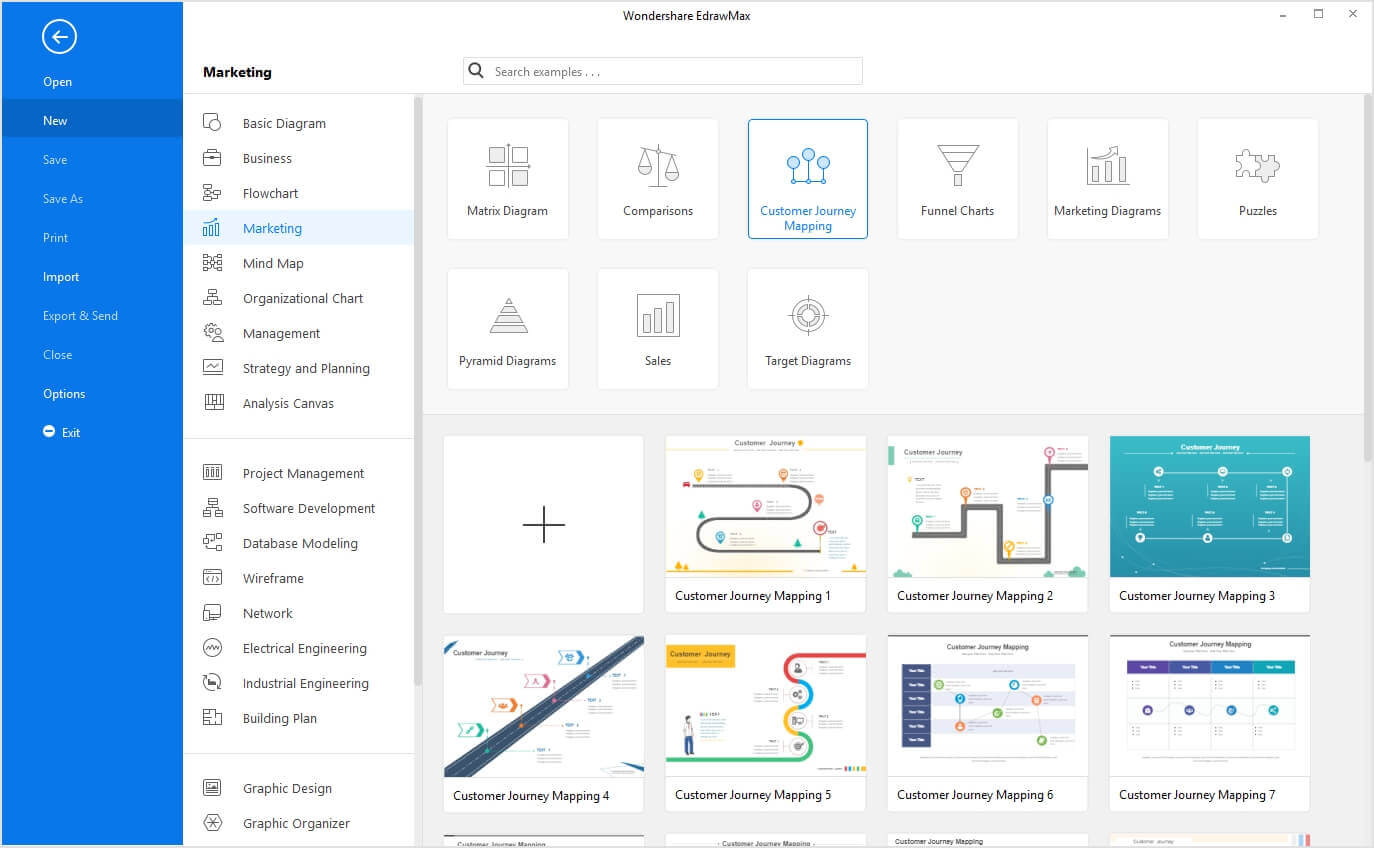 One of the most powerful programs that can compete with Microsoft Visio, EdrawMax is yet another diagramming software available for Windows, macOS, and Linux. The tool has several categories for almost all types of industries, and each category further has numerous templates to choose from, thus saving you a lot of time that you would otherwise waste in structuring a diagram, journey map for this example, from scratch.
Price: Individual Lifetime License: $179 with lifetime free upgrades | Business Lifetime License: $245 with lifetime free upgrades
Website: https://www.edrawsoft.com/
Summary & Suggestion
A customer journey map helps you assess the current process, identify its loopholes, and eliminate all the flaws to come up with a better and productive plan to make your brand more popular among the prospects and existing customers. Thanks to some of the efficient tools like Visio and EdrawMax that make the entire journey map creation process extremely simple even for the novice users.