Knowledge
What is Visio?
Know it All about Visio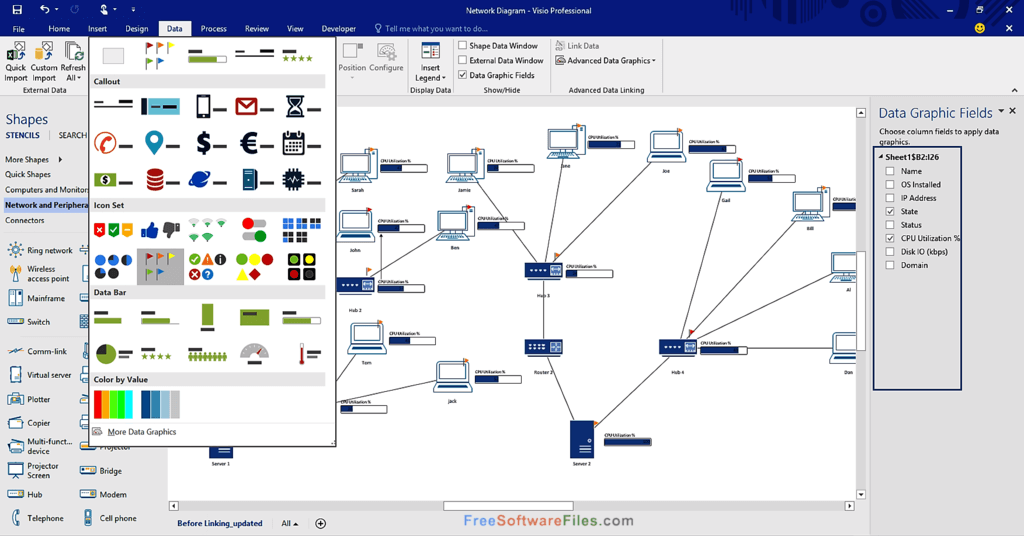 Visio is a diagramming program for Microsoft Windows that provides models and symbols for creating flowcharts, organizational charts, floor plans, network diagrams, mind maps, infographics, and more. It's a Microsoft utility that's marketed as a supplement to Microsoft Office. The most recent version, Visio 2016, is available in three editions: Visio Standard, Visio Professional, and Visio Pro for Office 365.
Part 1: Versions of Visio Over the Years
The first Visio versions were numbered from 1.0 to 5.0 and came in three different editions.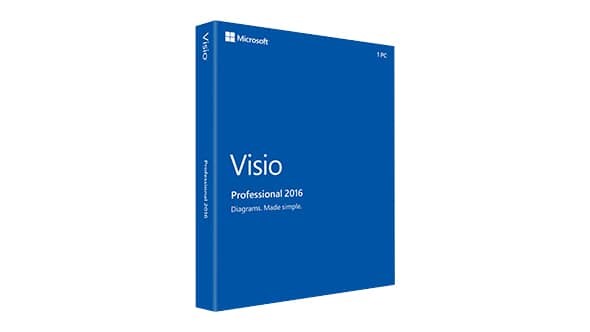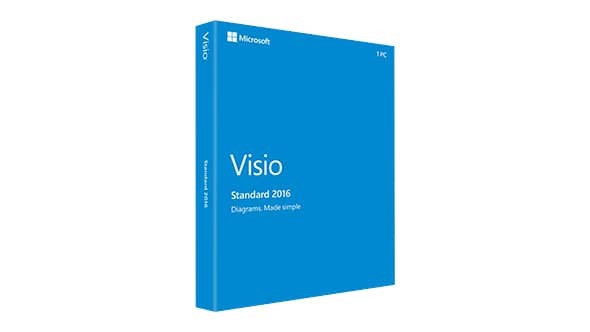 Following Microsoft's acquisition of Visio in 2000, the various versions and editions emerged in the manner:
Visio 2000 (v 6.0; Standard, Professional, Technical, Enterprise)
Visio 2002 (v 10.0; Standard, Professional) - To comply with Office release numbers, versions 7.0 through 9.0 were skipped
Visio for Enterprise Architects 2003 (VEA 2003)
Office Visio 2003 (v 11.0; Standard, Professional)
Office Visio for Enterprise Architects 2005 (VEA 2005)
Office Visio 2007 (v 12.0; Standard, Professional)
Visio 2010 (v 14.0; Standard, Professional, and Premium) - Version 13.0 was excluded
Visio 2013 (v 15.0; Standard, Professional)
Visio 2016 (v 16.0; Standard, Professional, Office 365) - the latest version to date
Part 2: History of Visio
Visio was first released in the 1990s as a Shapeware Corp. software, first as a pre-release version .92 and then as version 1.0 in 1992. The product was soon recognized, and the company was renamed Visio Corp. in 1995. Microsoft purchased Visio in 2000 and rebranded it as part of the MS Office suite.
However, Visio, like MS Project, has always been available as a separate purchase from the MS Office Suite packages.
Part 3: Why is Visio Used?
Visio can be used to produce professional-looking diagrams in some situations. Visio can create sleek, useful diagrams of all types if they are suitable for your needs, and these can give your presentations, reports, audits, construction plans, floor plans, and documents the polished look you want.
Besides, Visio has a large library of shapes and symbols that can be used in a variety of diagram formats. These are commonly used in a variety of fields for a variety of applications. Here are a couple of examples:
In every field: flowchart can be used to track and evaluate a process in a variety of ways.
Software Engineering/Business Analysis: flow diagrams (DFDs) can provide an oriented approach to technical growth where further testing is performed upfront before coding.
Business: and other stakeholders in a business process can gain understanding through an easy-to-understand visual representation of the steps using Business Process Modeling and Notation (BPMN).
Process/Chemical Engineering: Process Flow Diagram (PFD) is a flowchart that depicts the relationships between major components in a manufacturing facility. Diagrams will help you better record, evaluate, audit, and model your data.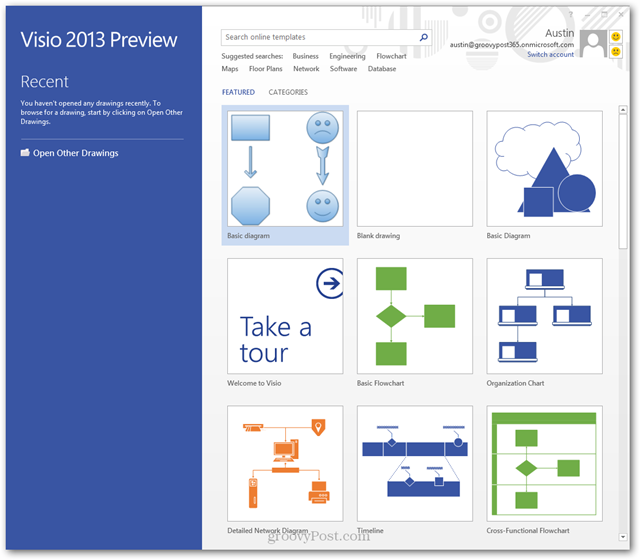 Part 4: Formats for Visio Files
As of 2013, Visio uses the Open Packaging Conventions-based VSDX and VSDM file formats. These are a set of XML files contained inside a Zip file. VSDM files can contain macros, which is the only difference between the two styles.
Part 5: Diagram Types of Visio
Microsoft Visio allows you to build a variety of different types of diagrams. Some of Visio's most popular applications are mentioned below.
1、Flowcharts
Flowcharts depict the visual sequence of steps and decisions in a phase, with shapes representing the steps and arrows indicating the progression from one stage to the next. The term also includes process maps, flow diagrams, etc.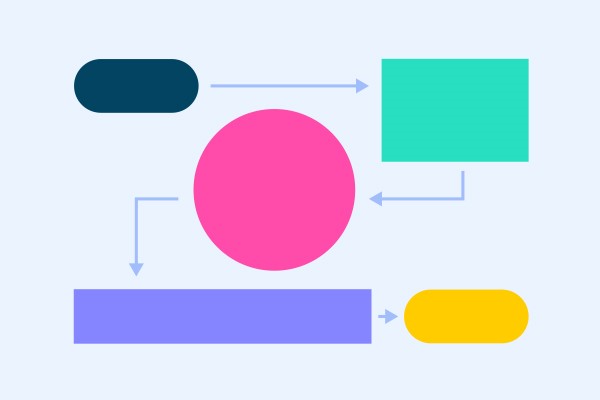 2、Organizational Charts
Organizational charts, also known as org charts, portray the reporting relationships and hierarchies that exist within a company. They will reveal who reports to whom and the overall hierarchy from top to bottom to aid planning and management.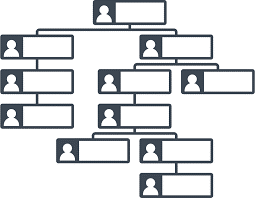 3、Floor Plans
Floor plans are sketches that describe the footprint or cross-section of a building or other structure at a specific scale. They're used to ensure that rooms and other objects are properly sized and placed. House plans, blueprints, architectural plans, construction plans, and schematics are all terms for floor plans.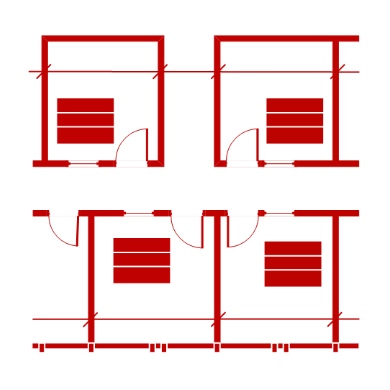 4、Mind Maps
Mind maps or Concept maps are diagrams that group and link similar ideas to the overall topic(s) at hand to show the relationship between ideas. Mind maps are useful tools for preparation and brainstorming.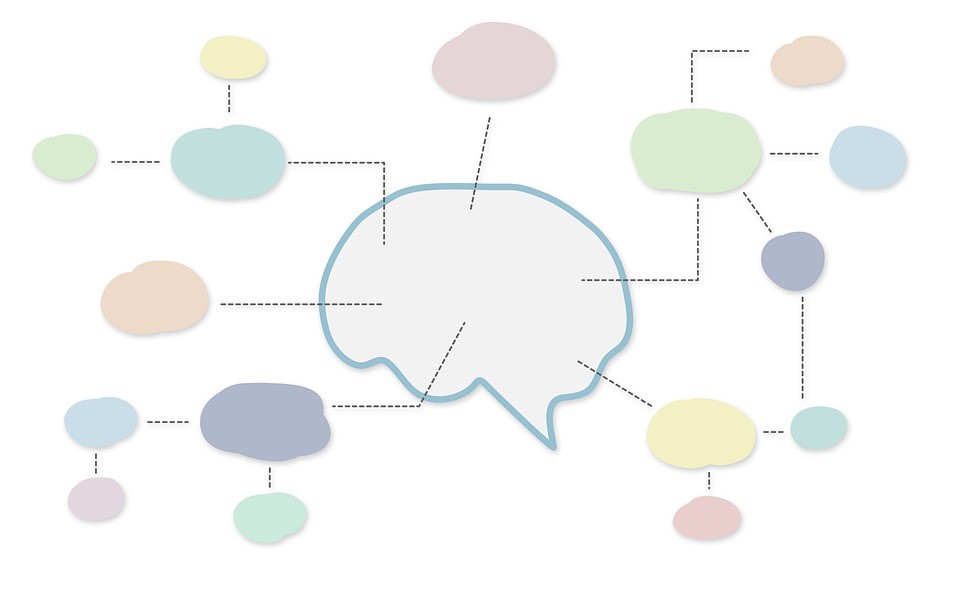 5、Graphs and Charts
Charts and graphs are a feature of Excel, but they're also in Visio. They're in almost every business presentation used to visually reflect data in a way that makes the details presented more understandable. Bar charts, line charts, and pie charts are all popular examples.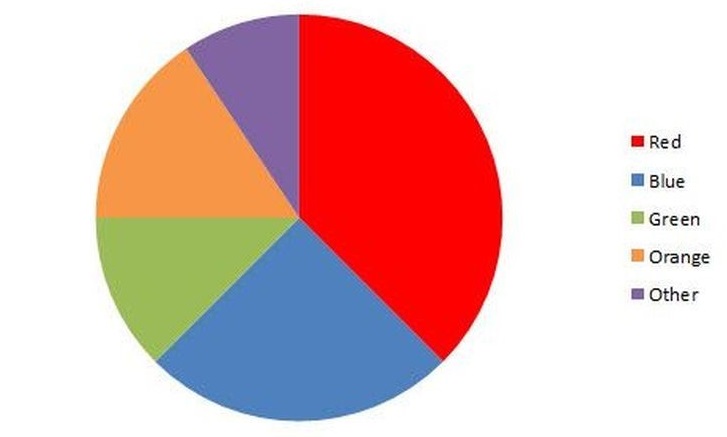 6、Gantt Charts
Specific project assignments, their start and end dates, the individuals assigned to the tasks, and other project-related details are all shown in Gantt charts.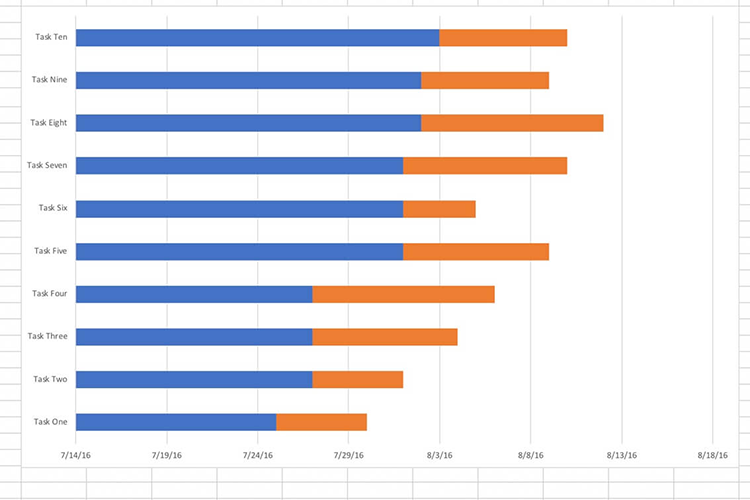 7、Network Diagrams
Network diagrams incorporate symbols and lines to depict the configuration, nodes, and links of a computer network at a specific location. They help decipher how computer data flows within a business.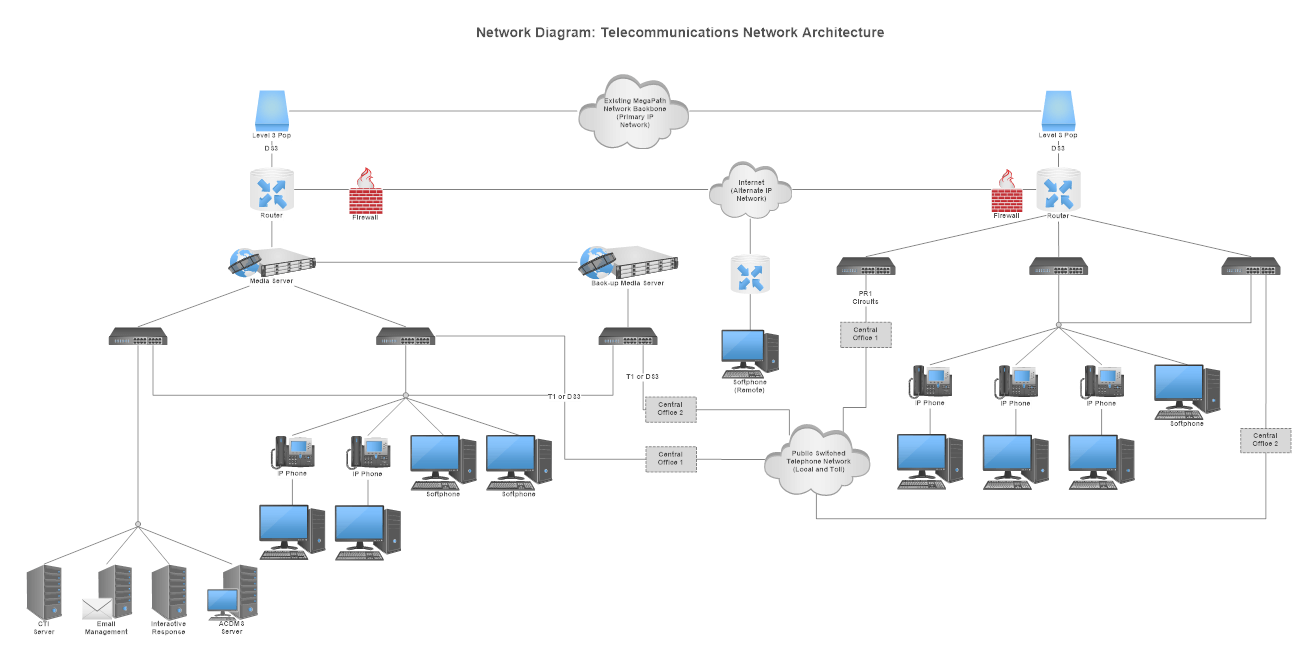 Part 6: How to Draw in Visio
Here are some basic steps that can help you draw in Visio:
Decide what you want to achieve with your diagram or map and collect the necessary information. Determine the chart type that better depicts the data for your requirements.
Select and open the layout for your chart form in Visio.
To show the objects and their flow, drag and link shapes/symbols. In various types of diagrams, different shapes reflect different objects. From basic rectangles, ovals, and arrows to hundreds of highly specialized shapes and symbols, there's something for everyone. If required, you can also import your shapes.
To the shapes, add labels and text.
Examine your diagram to ensure you haven't overlooked anything or duplicated anything. Check one another's work if you're working with someone.
Part 7: Additional Diagramming Tips
Begin by selecting the Visio prototype that most closely resembles the type of diagram you want to make. If the exact template you need isn't in the library, pick the nearest one and drag in any additional shapes you need, including your own if desired.
Use Visio stencils, such as the Basic Flowchart Shapes stencil, to bring in a group of shapes.
Use Visio stencils, such as the Basic Flowchart Shapes stencil, to bring in a group of shapes.
Type in the Shape Data window to add data to a shape.
You can import data from MS Excel or Access into Visio Professional Edition automatically.
Part 8: A Free Visio alternative: EdrawMax
Searching for an alternative to Visio? Look no further as here is a recommendation of the best one - EdrawMax. EdrawMax is a one-stop-shop application that converts text and spreadsheets into flowcharts, scientific diagrams, bitmap images, floor plans, org charts, engineering architectural drawings, mind maps, and other diagramming representations.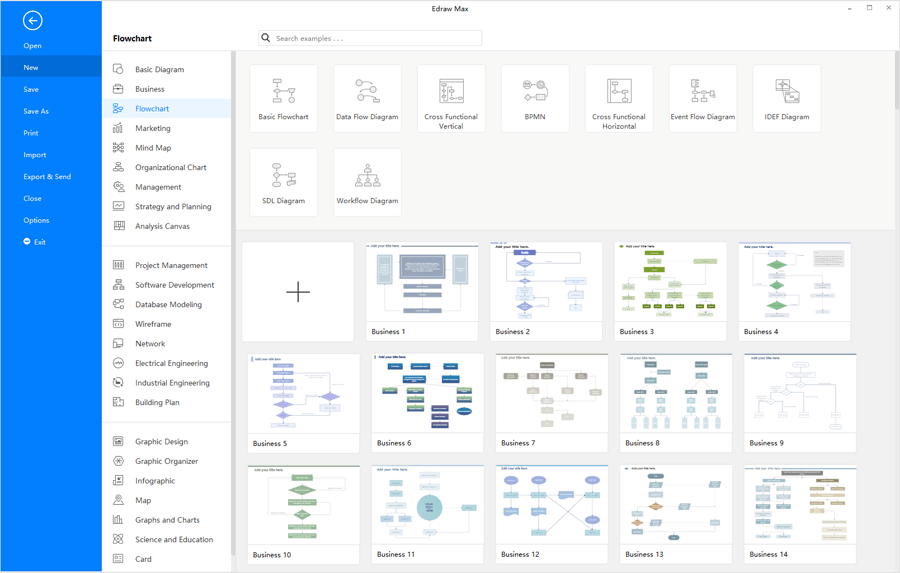 It's a high-end, multi-dimensional, and powerful tool that helps content creators create graphical representations of text. EdrawMax makes creating charts and diagrams easy and intuitive. Make sure to try out the fully functional and built-in templates for creating your content.
EdrawMax
All-in-One Diagram Software
Create more than 280 types of diagrams effortlessly
Start diagramming with various templates and symbols easily
Superior file compatibility: Import and export drawings to various file formats, such as Visio
Cross-platform supported (Windows, Mac, Linux, Web)
Security Verified |
Switch to Mac >>
Security Verified |
Switch to Linux >>
Security Verified |
Switch to Windows >>
Related Articles
Know More about Visio Alternative - EdrawMax. Try it Free!
LEARN MORE