How to Create an Affinity Diagram
Help people sort out large groups of data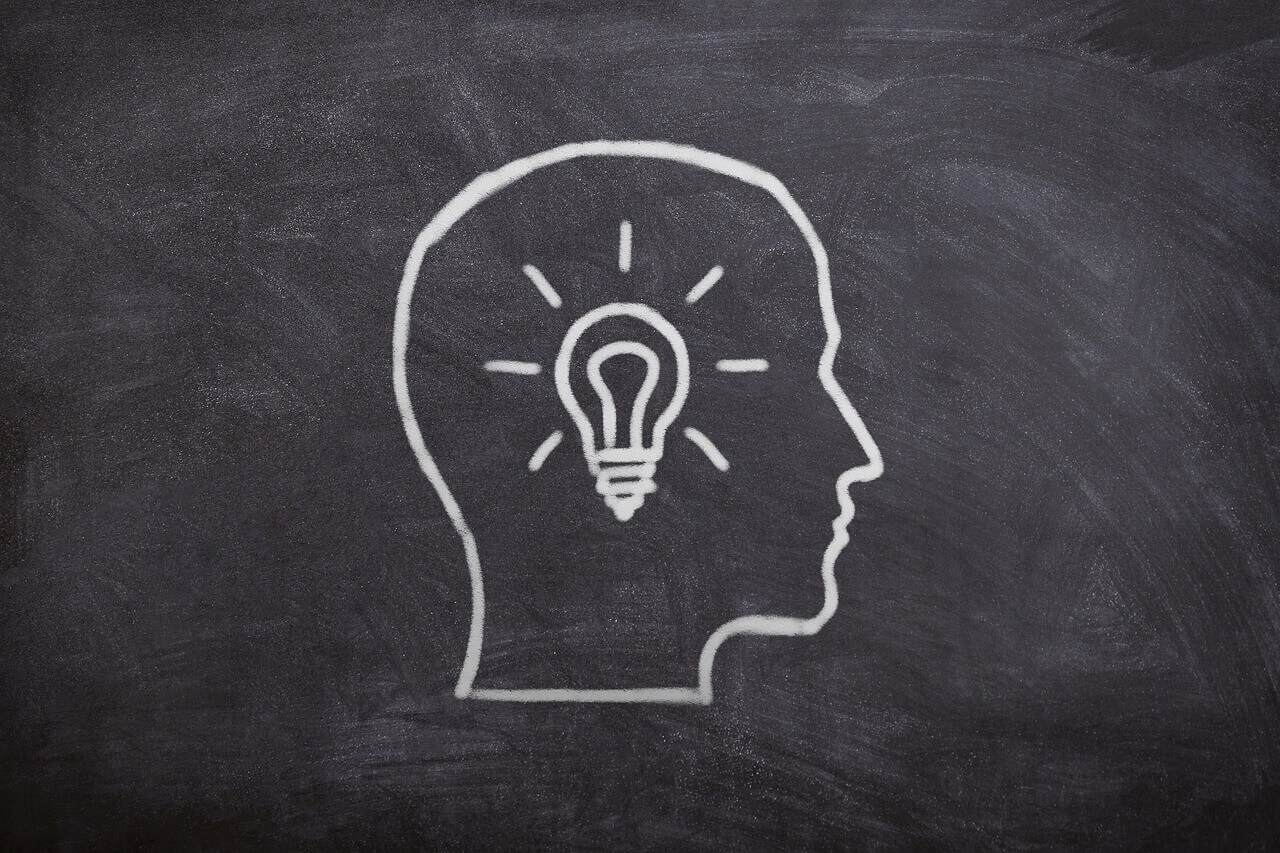 Part 1: What is Affinity Diagram?
Affinity diagrams are used to organise a set of data or information based on their relationship to each other. This is normally done during the brainstorming phase of a project. Once ideas are grouped by themes, it will be easier for participants to draw connections between them, identify potential problems and solutions to them.
Affinity diagrams are useful when it comes to sorting out large groups of data. It is also great for encouraging creative thinking, as commonalities and patterns between large sets of data might not be immediately obvious.
EdrawMax
All-in-One Diagram Software
Create more than 280 types of diagrams effortlessly
Start diagramming with various templates and symbols easily
Superior file compatibility: Import and export drawings to various file formats, such as Visio
Cross-platform supported (Windows, Mac, Linux, Web)
Security Verified |
Switch to Mac >>
Security Verified |
Switch to Linux >>
Security Verified |
Switch to Windows >>
Part 2: How to Create an Affinity Diagram Effortlessly?
How to create an affinity diagram easily? Using EdrawMax to create your own affinity diagram.
Step 1: Open EdrawMax desktop software or EdrawMax web-based application.
Step 2: Navigate to [New]>[Strategy and Planning]>[Affinity Diagram]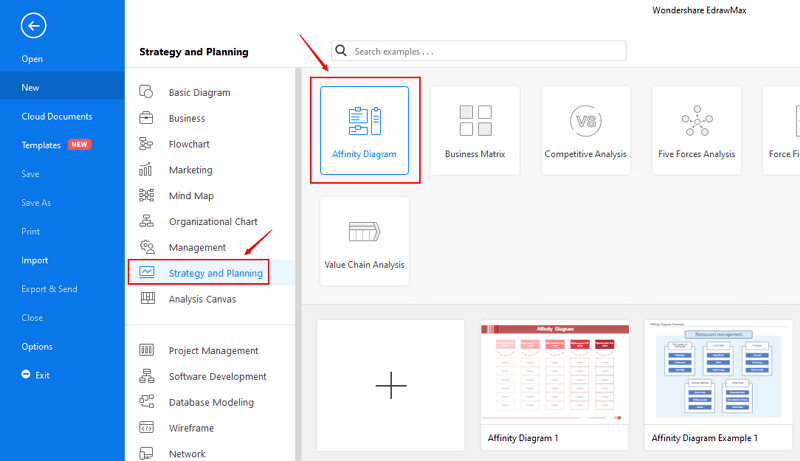 Step 3: Select one affinity diagram template to edit on it or click the [+] sign to start from scratch. Also, you can use massive affinity diagram symbols and elements from libraries in left menu to customize your affinity diagram.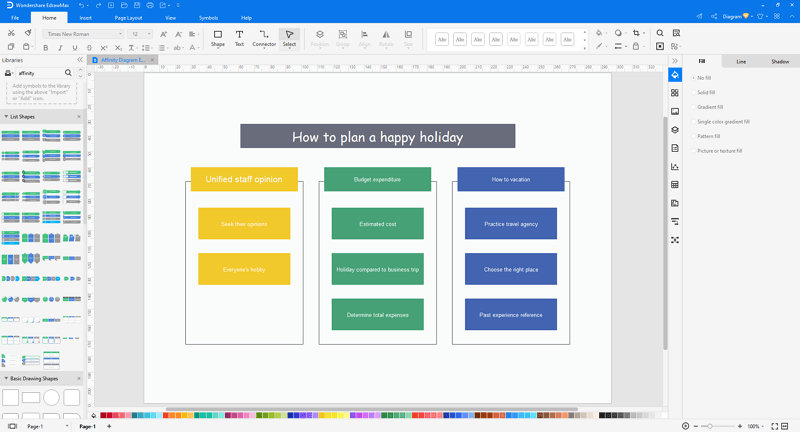 Step 4: Once finished your creation, you can export the file in multiple formats, including Graphics, PDF, editable MS Office file, SVG and Visio vsdx file.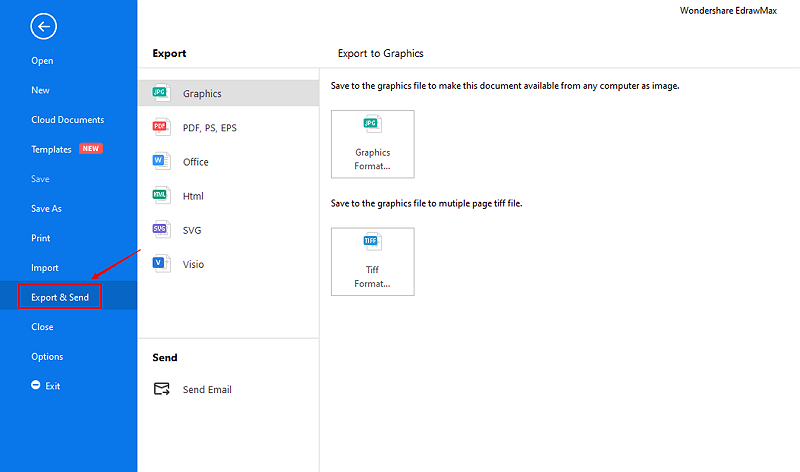 Step 5: Besides, you can share your affinity diagram with others via social media and web page. Or publish your affinity diagram in EdrawMax template gallery to show your work with others.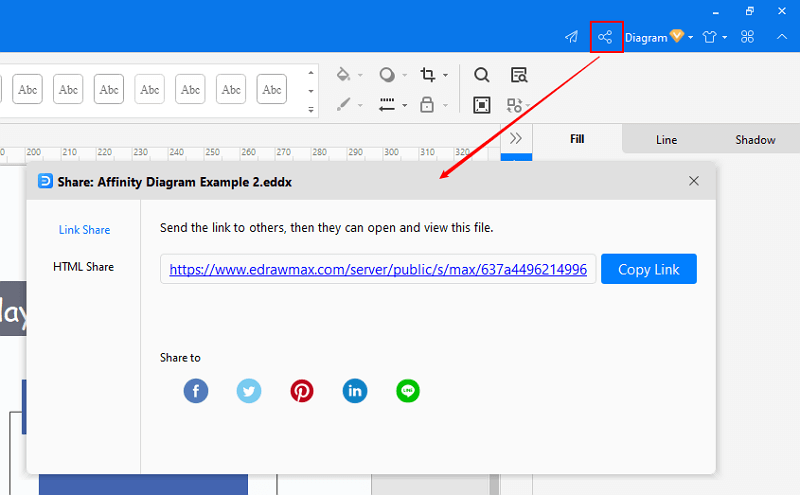 Part 3: Affinity Diagram Examples
Example1: Systems Evaluation Affinity Diagram
The air-travel demand is anticipated to grow in the future and therefore the worldwide air traffic is forecast to increase significantly. This growth in demand further increases the concerns pertaining to environmental and human health, which results in stringent aviation policies.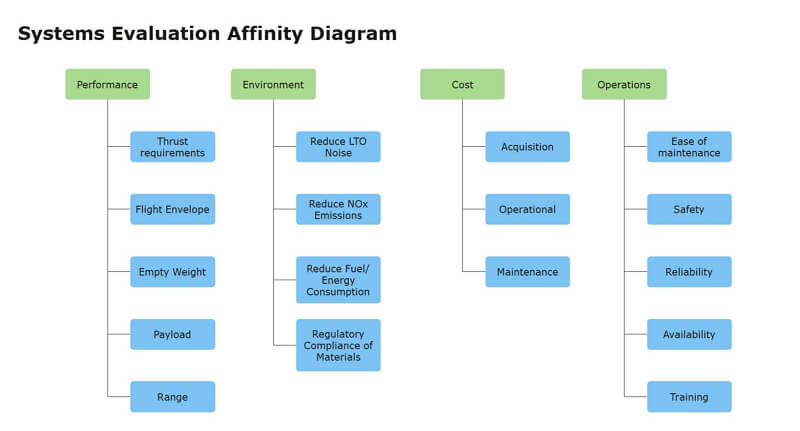 Example2: Customer Journey Affinity Diagram
With an affinity diagram like this, the UX team can consolidate research learned from customer interviews and user insights. Learning about the pain points and motivations of your customers will help your UX team brainstorm new ideas to help users in their journey.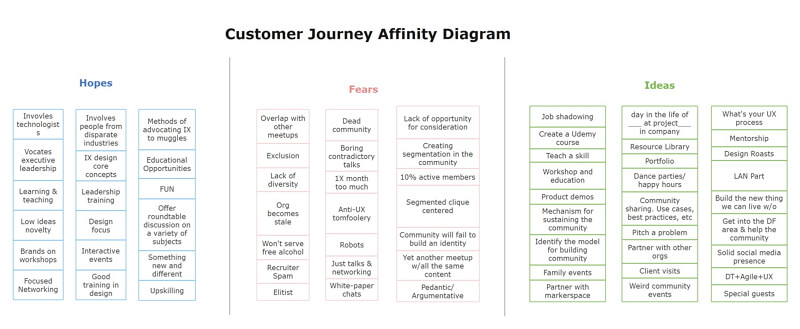 Part 4: Conclusion
According to this article, there are mainly three parts to illustrate what is affinity diagram, to tell you how to create an affinity diagram, and to show you some affinity diagram examples. An affinity diagram not only can help people organise a set of data or information, but also can encourage people to think creatively.
EdrawMax is the easiest all-in-one diagramming tool, you can create affinity diagram and any other type diagrams with ease! With substantial affinity diagram symbols and cliparts, making affinity diagrams could be as simple as possible. Also, it supports to export your work in multiple formats and share your work with others. Get started to create your affinity diagrams now!