Visual workspace provides improved tools for designing and representing diagrams. Science and technology upgrade tools regularly, and it's quite hard to find the best among the sea of these tools. Multinational companies, educational institutions, and management systems need organized and resourceful charts. These charts or diagrams help a lot to extract the exact visualization of the human brain.
In this article, all the brainstorming information about affinity diagram will be introduced, which not only gives you the best service but also saves you time. The main agenda of the Affinity diagram is to create its system from a complex problem, make them a group, and work on each group more precisely. Pros of Affinity diagram, Tips, and steps of creating it have been discussed throughout the article.
What is an Affinity Diagram?
An Affinity Diagram is a method that helps to organize a bunch of data. The method collects data from customers and stakeholders to design them with common themes and ideas. This diagram represents your visual thoughts through its designs. The affinity diagram is considered a brainstorming tool because it's not only decorating your ideas but represents them with its unique versatility and visual thoughts.
Purpose and Benefits of Affinity Diagrams
Affinity Diagram helps you to generate your thoughts through an organized diagram. The main benefit of the affinity diagram is it sorts a large amount of customer data. If you work to build products, work in a big company, and want to represent your ideas, you will always try to represent them in a sorted way. The affinity diagram exactly provides you the advantage along with a consolidated brainstorming session. This framework helps you in identifying various functions and concepts to convert them into a designed output. One of the most helpful benefits of the affinity diagram is it separates your large projects into small parts. So, you can work on a project in more depth with a great inspection.
Benefits that affinity diagram provides are listed below
1. Generate ideas so speedily.
2. Boost team confidence as every participant work on this diagram and get an opportunity to inspect it.
3. Identify and separate the theories and ideas so easily.
4. Build consensus within the team and gives the motivation to help each other.
5. Break a large project into pieces to understand more deeply and work accurately.
Part 3: What to Do Before Creating a Affinity Diagram?
As the affinity diagram is a valuable tool, you have to consider some important things prepared before creating it. Initially, think about why you want to use the affinity diagram and what's your purpose of creating it? Make documentation and then brainstorm your thoughts. Highlight the statements you need to work on. Most importantly, choose a facilitator. A facilitator is to monitor groups throughout the making process of the affinity diagram. So, you need to keep a note on these things before creating an affinity diagram.
Highlight the problem statement.
Brainstorm to generate some raw ideas on it.
Discuss ideas with team members.
Regenerate the ideas and polish them with more textures.
Note down the final thoughts.
Choose a facilitator to monitor.
How to Create an Affinity Diagram?
EdrawMax is a tool that will provide you to make diagrams easily and swiftly. Its features are so easy that it also gained popularity in creating affinity diagrams. How to use this user-friendly tool to create an affinity diagram? You can follow the below steps to use EdrawMax easily.
EdrawMax
All-in-One Diagram Software
Create more than 280 types of diagrams effortlessly
Start diagramming with various templates and symbols easily
Superior file compatibility: Import and export drawings to various file formats, such as Visio
Cross-platform supported (Windows, Mac, Linux, Web)
Security Verified |
Switch to Mac >>
Security Verified |
Switch to Linux >>
Security Verified |
Switch to Windows >>
Step 1: Launch and open the EdrawMax and choose the "Strategy and Planning" option from new menu. After clicking on "Strategy and Planning" you'll see the affinity diagram option there. Choose any template that is given or choose a blank page to create your Affinity design.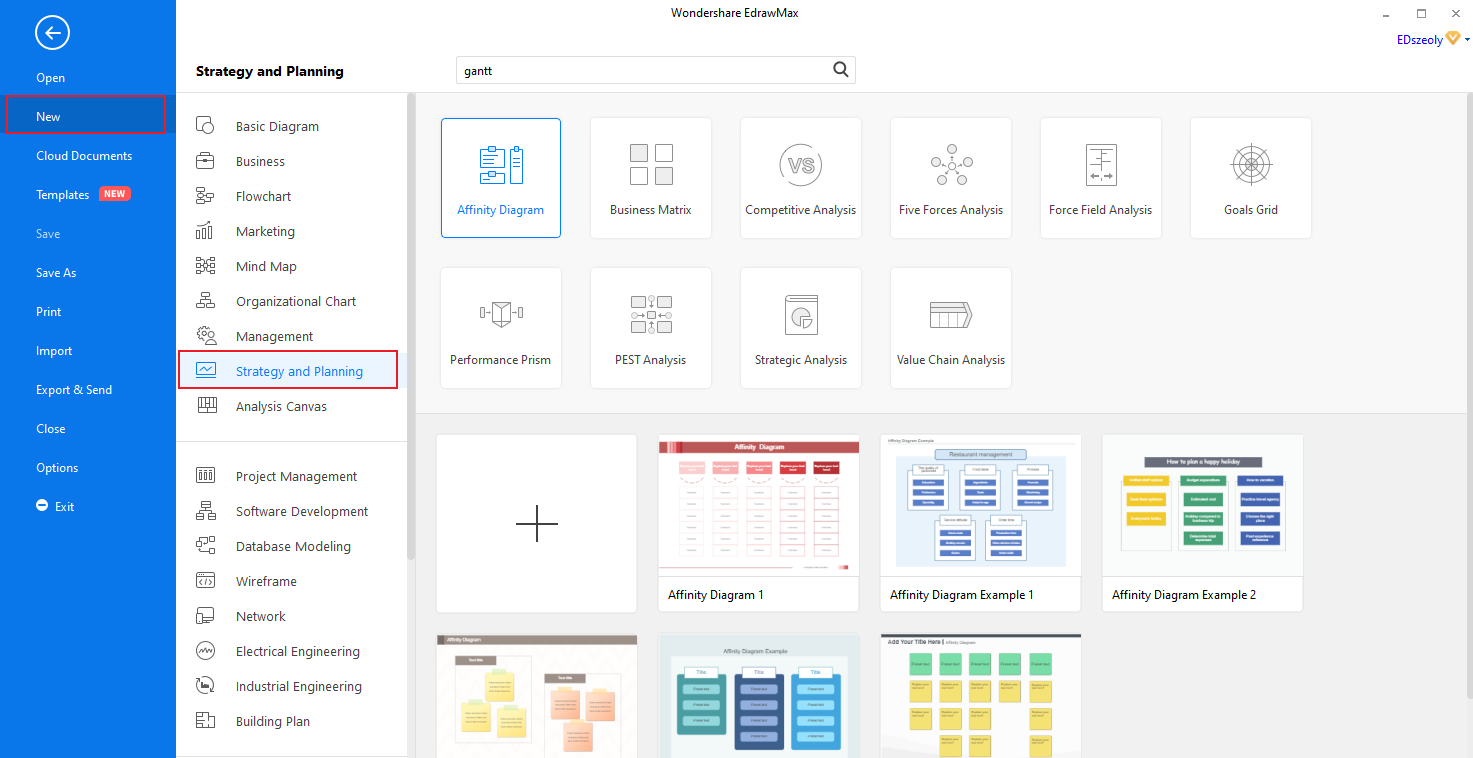 Step 2: EdrawMax provides you many facilities in creating affinity diagrams. There's a wide range of shapes if you use EdrawMax. Choose the shape and write your brainstorming plans.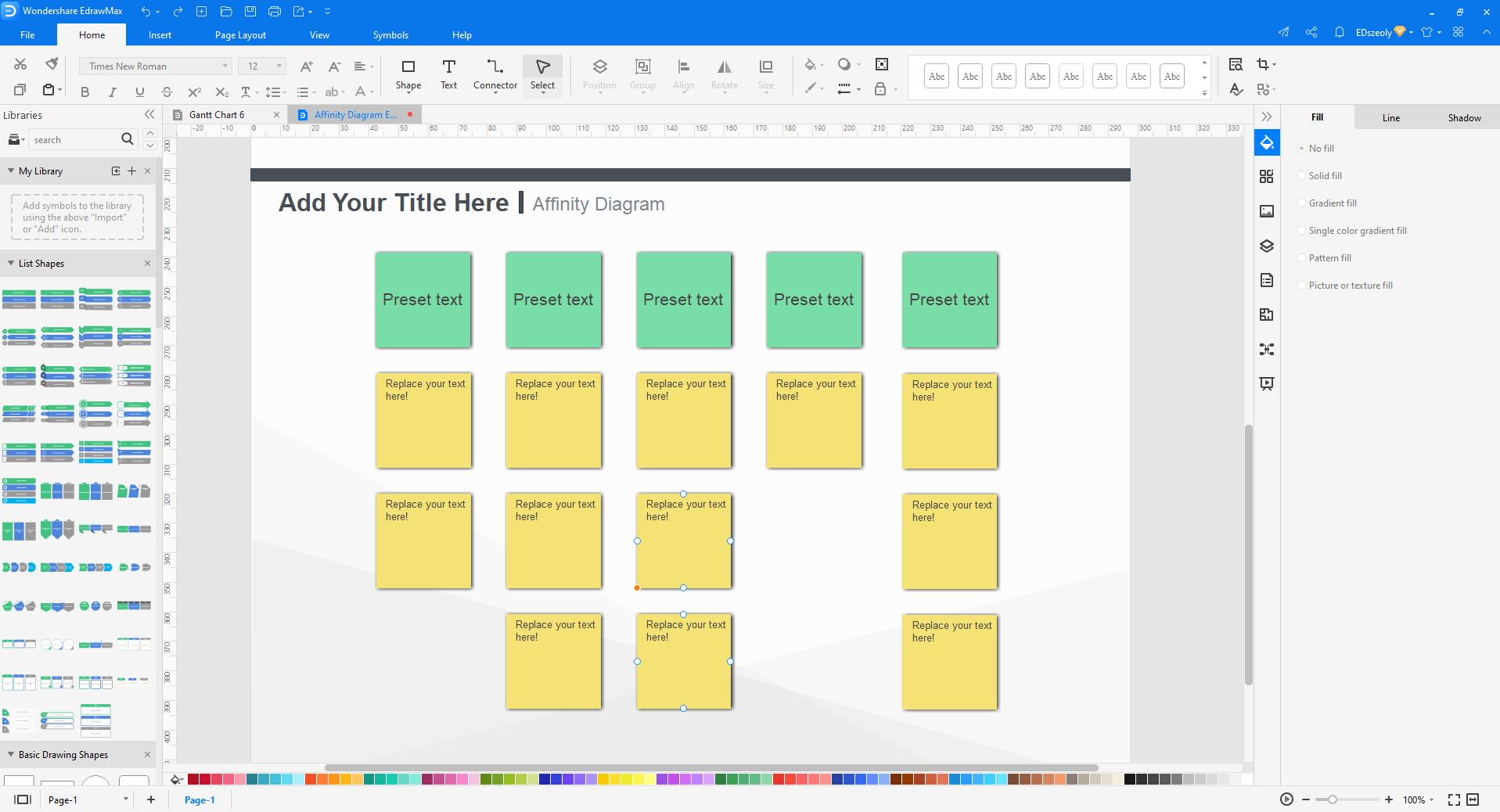 Step 3: After creating the desired design, you can easily export your affinity diagrams in any format. EdrawMax offers you to download it in JPEG, PDG, Word Format, Excel Format, Portable Bitmaps, and PowerPoint Format.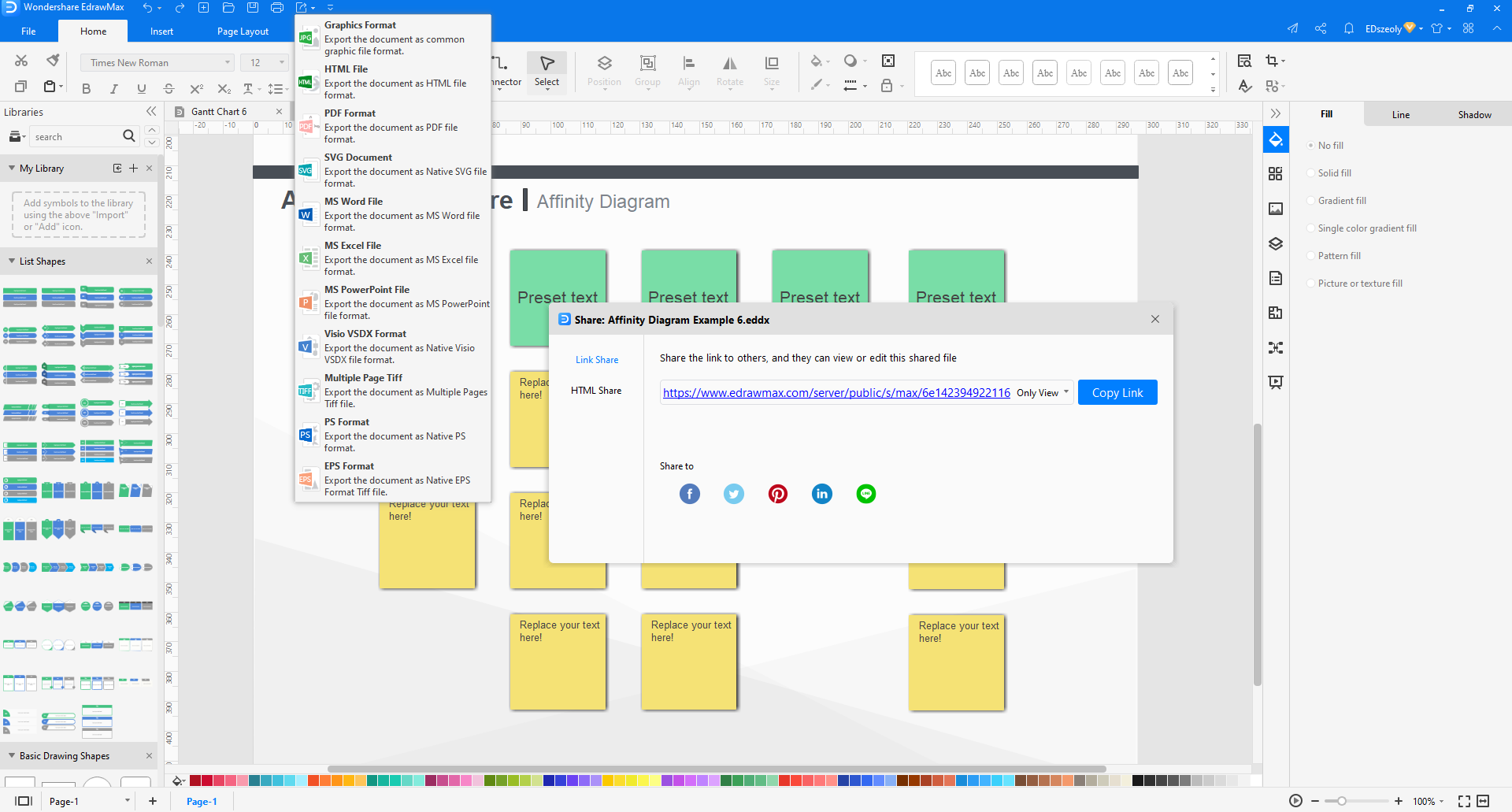 Tips for Making Affinity Diagrams
Creating affinity diagrams with EdrawMax saves your time and gives you a plus with its features. But it's good to apply some tips to use diagrams easily. You can follow these tricks for better outcomes.
Tip 1: Why are you using an affinity diagrams?
Focus on the problem first. Why are you using Affinity and what's your target? If you note your problem then it will be easier for you to create a diagram with solutions.
Tip 2: Separate Factors and Make a Group
You can have many solutions but give priority to the most important ones. It will help you to organize diagrams with the best to less important sequentially.
Tip 3: Optimized Participants
To create an affinity diagram, it's always better to optimize participants. There can be many participants but always keep 5-6 participants for the best result.
Tip 4: Organize and Cut off Demotivation
As you will organize the affinity diagram with the best solutions, your main priority will be the quality too. During the organization, if you find something less important, you must cut them from the list. This provides you a full quality diagram with less staffing.
Tip 5: Should not Overdo
Affinity diagrams always make in a group, but it's wise to avoid overdoing. If so, then it will create challenges in the long run.
Tip 6: Analyze, Observe and Share
After creating affinity diagrams, inspect the diagram with your team and identify the problems. Observe them and improve more. This will share the best affinity diagram you can ever think of.
Part 6: Affinity Diagram Examples
The following is an affinity diagram template. The designer can easily change the group amount and items.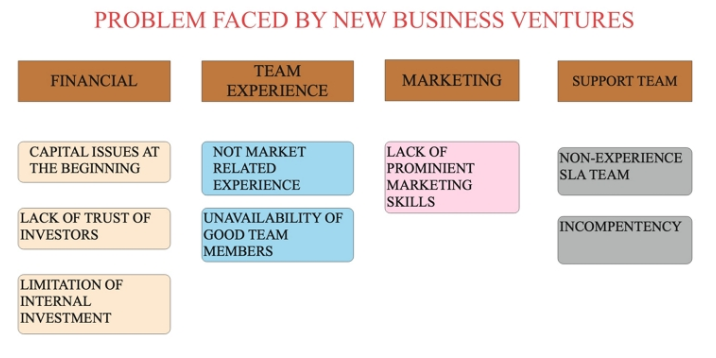 Suppose you need to invent and expand your business ventures. New businesses face lots of difficulties and need more planning to resolve them. In the depicted affinity diagram, you'll see four groupings of factors, including Financial, Team experience, Marketing, Support team. These four factors are listed and focused on in the Affinity with co-factor solutions.
If a business venture wants to expand financially, it needs to focus on capital issues at the beginning. Trust issues and limitations of internal investments are also highlighted in the diagram. A new business needs skilled and qualified members. But it's rare to find and contradicts with less market idea, unskilled employers. Promotion can't spread as renowned businesses can and face a non-experienced team with incompetency.
All these problems are represented through the affinity diagram. The diagram is organized, easily understandable, and consolidated with resourceful data.
Conclusion
The best diagram tools always make your thoughts organized, sequential, and unique when you represent them. You can find all these qualities if you use the affinity diagram. The affinity diagram not only offers brainstorming sessions but to binds them with more textures and creativity.
The article shows the productivity of the affinity diagram along with its uses, benefits, and structures of creating it. The research of this article will help you to know more tips for creating affinity diagrams, be more arranged with versatility. EdrawMax offers to create an affinity diagram with more options and easy access. You can unlock some advantages by using EdrawMax, and you can easily know the usefulness if you try to follow the steps discussed above.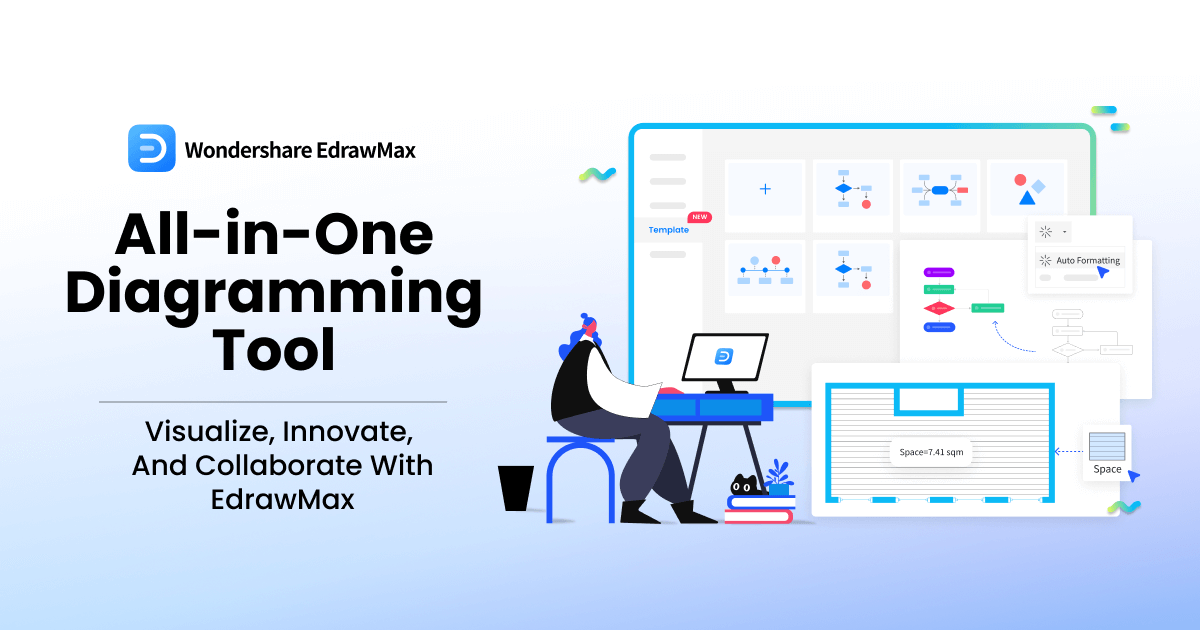 More Related
What is PDCA(Plan-Do-Check-Act)?