How to Apply the Plan-Do-Check-Act (PDCA) Model
Help companies identify problems and develop solutions to them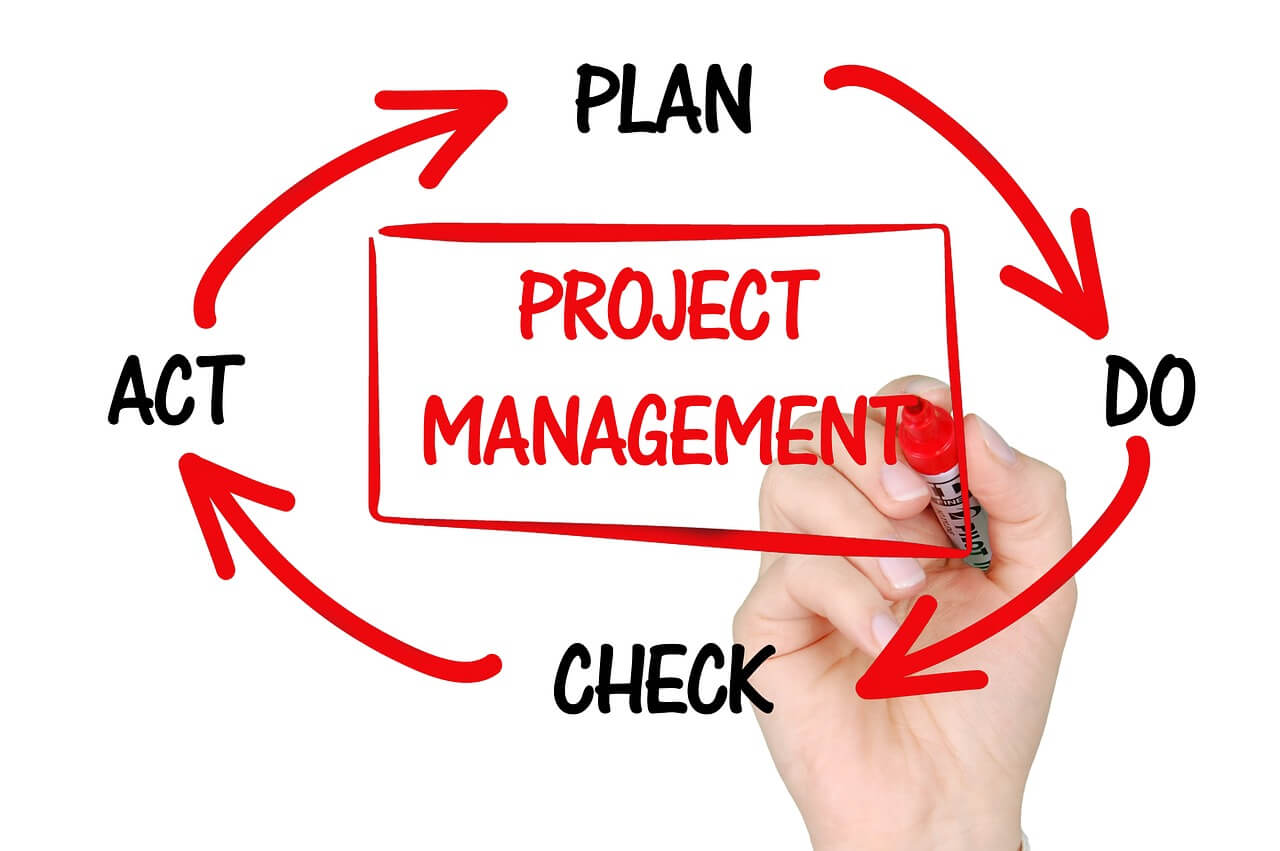 Part 1: What is Plan-Do-Check-Act (PDCA) Model?
A Plan-Do-Check-Act (PDCA) cycle is a repeatable model used in business management to carry out changes in operations. The four stages in the PDCA cycle are Plan, Do, Check, and Act. By going through each stage in a precise manner, it will help companies identify problems and develop solutions to them. Going through each of the four stages once is considered a loop, and the loop can be repeated again and again to for constant improvement.
The PDCA model is useful for businesses looking to continuously improve their business practices and operations. In addition, it does not encourage large-scale changes immediately. Rather, it encourages businesses to test small-scale changes in a controlled manner and environment. This limits the amount of mistakes that might occur.
Part 2: How to Create a PDCA Model Effortlessly?
How to create a PDCA model easily? Using EdrawMax to create your own PDCA model.
Step 1: Open EdrawMax desktop software or EdrawMax web-based application.
EdrawMax
All-in-One Diagram Software
Create more than 280 types of diagrams effortlessly
Start diagramming with various templates and symbols easily
Superior file compatibility: Import and export drawings to various file formats, such as Visio
Cross-platform supported (Windows, Mac, Linux, Web)
Security Verified |
Switch to Mac >>
Security Verified |
Switch to Linux >>
Security Verified |
Switch to Windows >>
Step 2: Navigate to [New]>[Management]>[Plan-Do-Check-Act]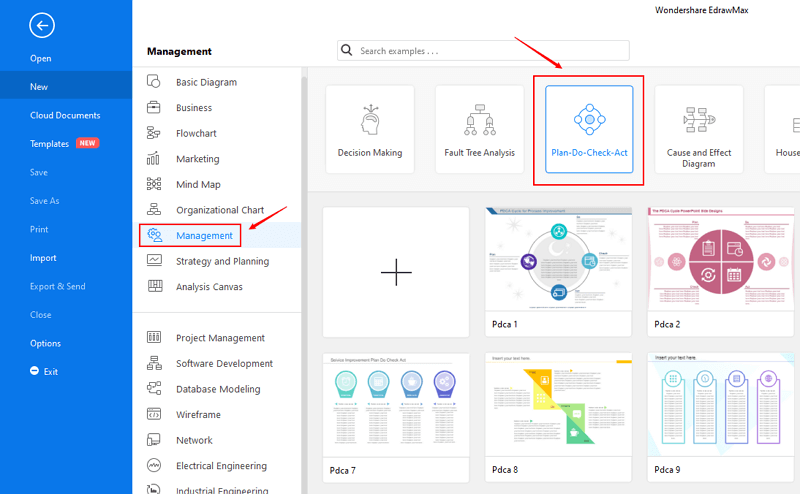 Step 3: Select one PDCA model template to edit on it or click the [+] sign to start from scratch. Also, you can use massive PDCA model symbols and elements from libraries in left menu to customize your PDCA model.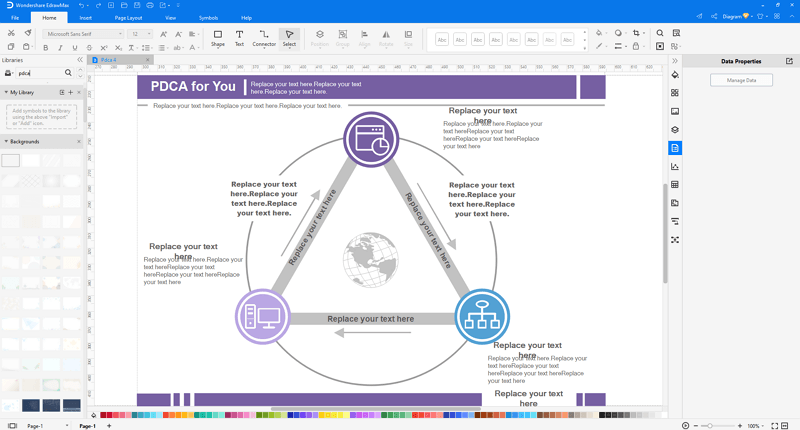 Step 4: Once finished your creation, you can export the file in multiple formats, including Graphics, PDF, editable MS Office file, SVG and Visio vsdx file.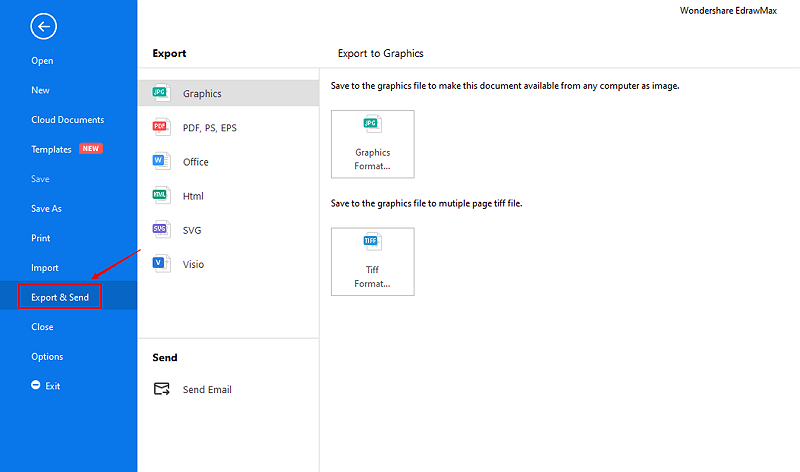 Step 5: Besides, you can share your PDCA model with others via social media and web page. Or publish your PDCA model in EdrawMax template gallery to show your work with others.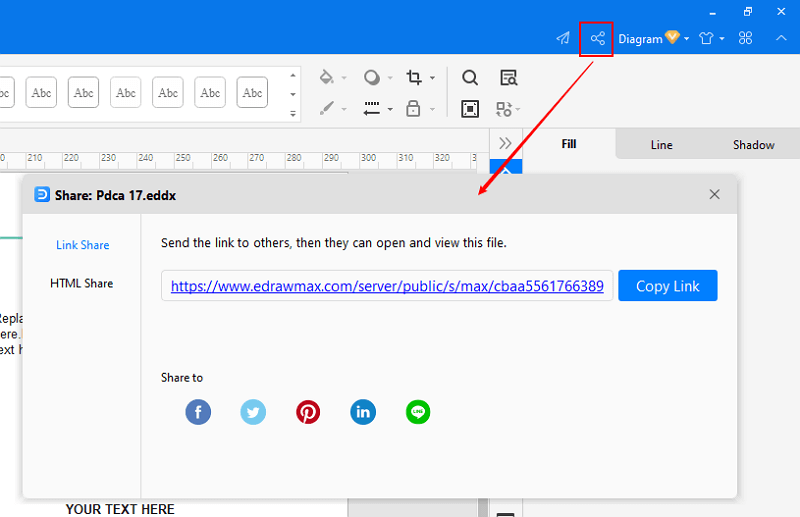 Part 3: PDCA Model Examples
Example 1: Sustainability PDCA Diagram
An EMS provides a systematic way of managing an organizations environmental issues and is based on a 'plan-do-check-act' (PDCA) model developed by Deming (1986). The EMS gives order and consistency for organizations to address environmental concerns through a systematic approach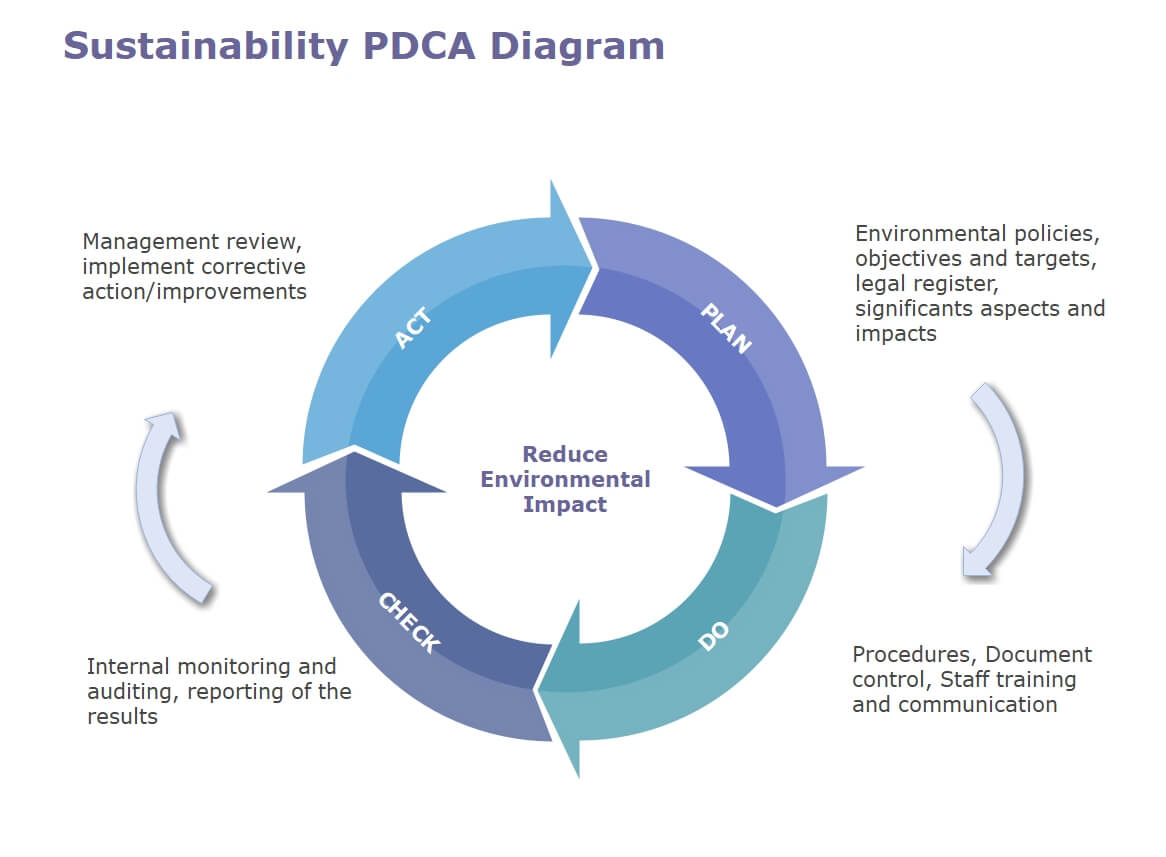 Example 2: Information Security Matrix
This PDCA diagram represents how Model-Based System Engineering (MBSE) could be leveraged in order to mitigate security risks at an early stage of system development.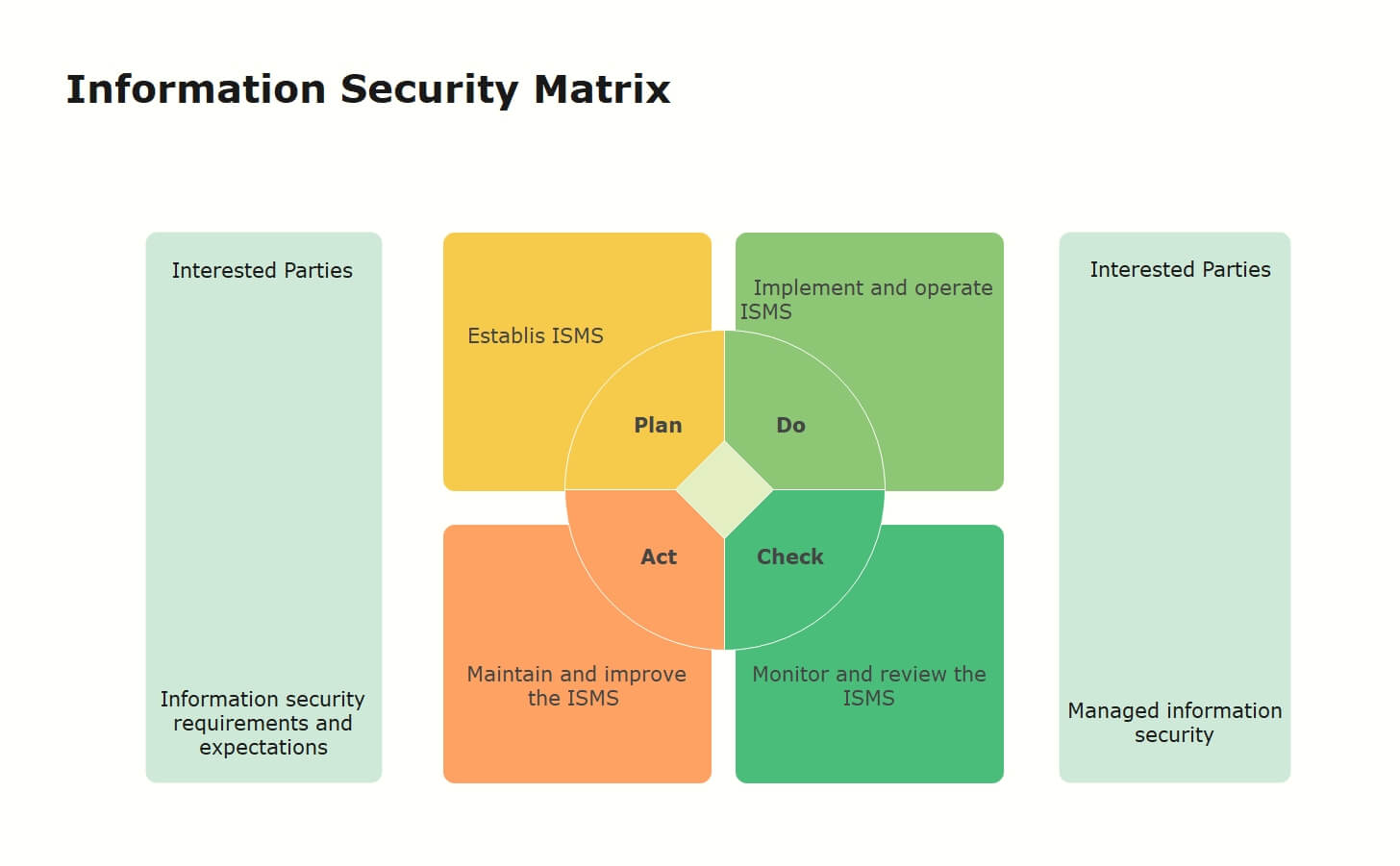 See and download free PDCA templates.
Part 4: Conclusion
According to this article, there are mainly four parts to illustrate what is PDCA model, to tell you how to create a PDCA model, to show you some PDCA model examples, and to tell you how to apply a PDCA model. Generally speaking, the PDCA model is very useful because it provides a simple and effective approach for solving problems and managing change.
EdrawMax is an easiest all-in-one diagramming tool, you can create PDCA model and any other type diagrams with ease! With substantial PDCA model symbols and cliparts, making PDCA model could be as simple as possible. Also, it supports to export your work in multiple formats and share your work with others. Get started to create your PDCA model now!