Top 6 Impressive Graphic Organizer Makers
Create visually appealing graphic organizers to attract the attention of your audience.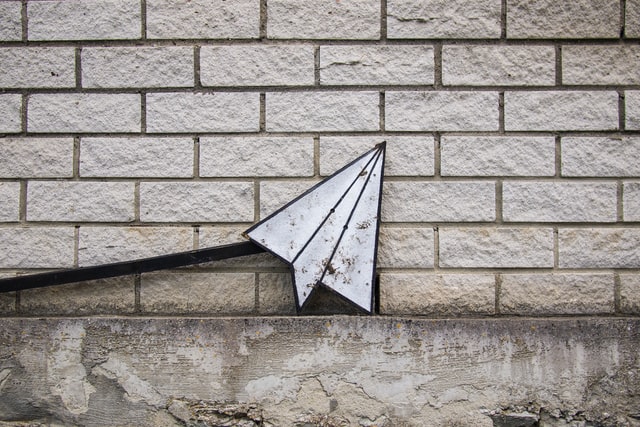 Graphic organizer maker provides templates for professionals such as teachers as well as for executives. They are often used in teaching assignments or for showcasing the workflow of a process. These are practical learning tools that help students or team members of a department grasp a concept or a topic and also encourage problem-solving skills.
Who Needs Graphic Organizers?
Those who require graphic organizer maker software are the following:
These are often used in schools where teachers can simplify any teaching process; it also makes the teaching or learning process interactive and fun for all.
Besides teachers, other professionals can also find good use of such software. It helps to create effective teaching or learning tools that can help facilitate the showcasing of new ideas or processes.
Teams in organizations who are training new members in specific processes or methods or are implementing new ideas can make use of graphic organizer tools.
Organization development teams find ample usage of the different features of such software.
What should a Professional Graphic Organizer Maker Include?
There is software in this category. At the time of choosing the right software one should keep the following points in mind:
The software should be user friendly and easy to interpret, even for beginners.
There should be an extensive repository of templates to choose from.
One should be able to add on their photos, graphs, or other illustrations or have a choice from stock images.
Images should be easy to fix, along with being able to add filters or edit text.
The final graph or illustration should have versatile formats for saving and be of file size and properties that make it easy to share.
Top 6 Impressive Graphic Organizer Makers
There are different kinds of graphic organizer maker tools out there. The best six products of this category are discussed below with their features, pros, and cons as well as other details.
1. EdrawInfo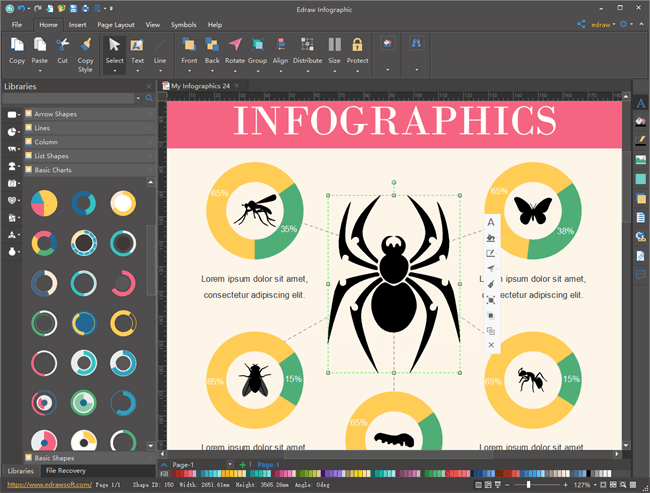 This particular software is known to be a favorite for beginners since it offers easy to follow instructions and features that are simple and uncluttered. Its main features are the following:
It provides step by step instructions to make an infographic easily.
It is possible to generate an illustration within a few minutes.
There is a vast repository of templates available, which include vector clipart; one can easily choose a template that meets the specific theme of one's subject.
The templates are easy to customize with every detail, such as the chart values, shadow effects, colors, and lines.
Once a file is created, it is easy to save in different file formats such as PPT, PDF, HTML, SVG, and others.
It is easy to work on Windows OS platforms as well as on iOS to create a graphic organizer.
Pros and Cons
Advantages of this graphic organizer maker are several such as:
It can be used to create illustrations for promotions, educational subjects, propaganda, and others.
The software suite is easy to use, whether one is using the free or the lifetime subscription package.
The software works well and does not need much internet speed for creating and sharing files.
Files are easy to share on social media platforms as well.
Disadvantages are few, such as:
It might be time-consuming to explore the extensive collection of templates and graphics.
Software is not well oriented for SEO.
Not adequate room for a large quantity of information.
The software has a reliability rating of 4.5/5. One could opt for an annual subscription of $69 or a lifetime subscription with a minimal fee of $99. To know more and opt for a subscription, the link to visit is:https://www.edrawsoft.com/edraw-infographic/
Create Stunning Infographics with Edraw Infographic
Easy-to-use and beginner-friendly
Various stylish ready-made templates to get started quickly
Beautiful clipart and numerous symbols to freely customize
Seamlessly compatible with a variety of file formats
Export, print, and share your amazing infographics with ease
2. EdrawMax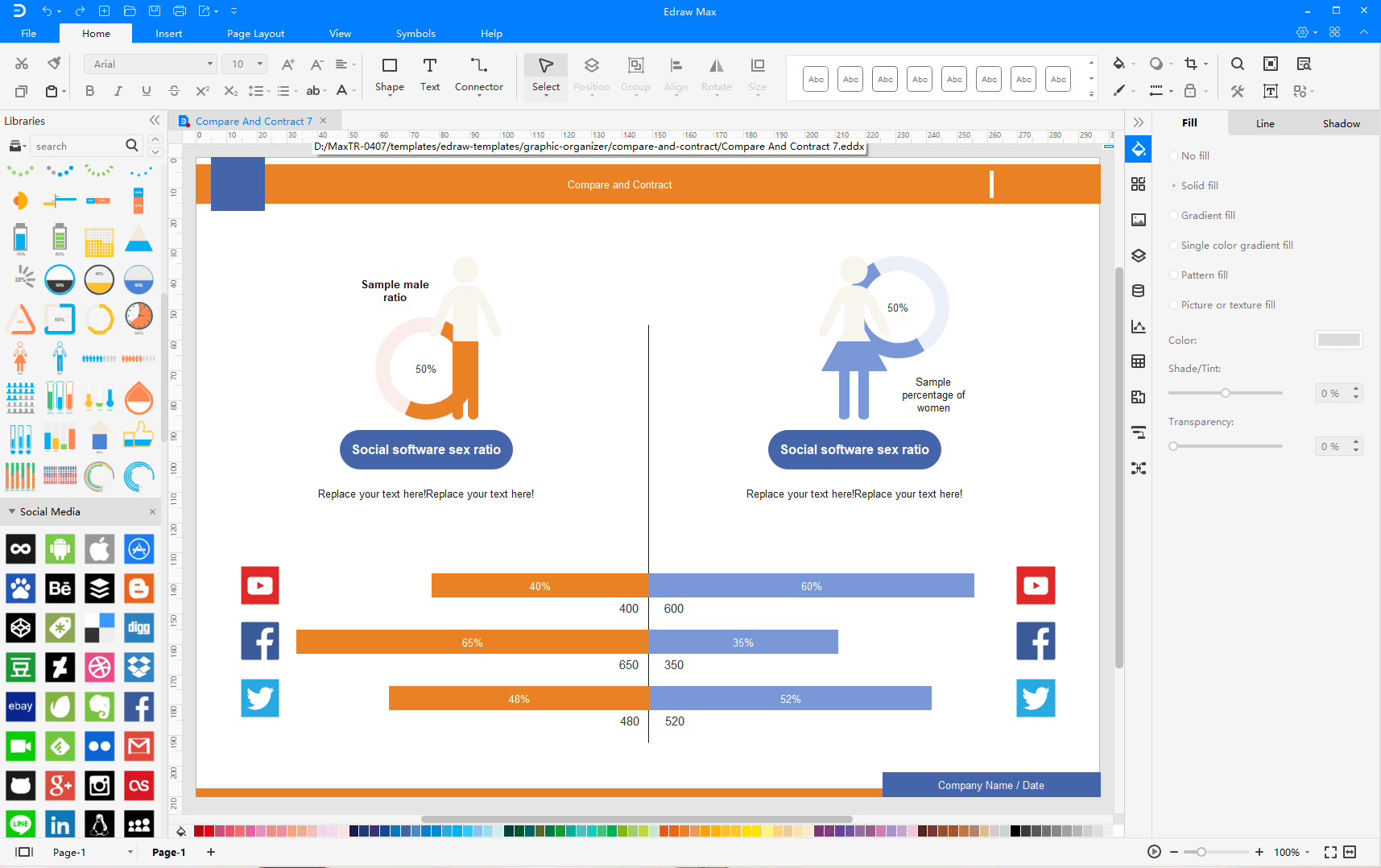 This is the most popular software in this category. It is used in different businesses, in education as well as for social projects.
The features of this software are several. Some distinctive ones are:
It is easy to create network diagrams, mind maps, flow charts, and floor plans with this tool.
There is a comprehensive gallery of templates and examples to choose from.
The software offers an extremely user-friendly UI since it is similar to that of MS Office.
There are advanced elements that one can use for creating sophisticated diagrams.
It is compatible with different file formats, including Visio.
Pros and Cons
Advantages of this graphic organizer maker are several such as:
It offers more than 260 templates to choose from.
It has a user-friendly interface, similar to ms word.
It is easy to export files to other applications such as ms excel, ms word, MS PowerPoint, and others.
Cons are few:
The feature-rich application needs some time to explore themes and other effects.
Price is high compared to certain other products in the market.
The price of the software is optimal if one opts for a perpetual license. It is highly rated, at about 4.6/5. It is available at https://www.edrawsoft.com/edraw-max/
EdrawMax
All-in-One Diagram Software
Create more than 280 types of diagrams effortlessly
Start diagramming with various templates and symbols easily
Superior file compatibility: Import and export drawings to various file formats, such as Visio
Cross-platform supported (Windows, Mac, Linux, Web)
Security Verified |
Switch to Mac >>
Security Verified |
Switch to Linux >>
Security Verified |
Switch to Windows >>
3. Popplet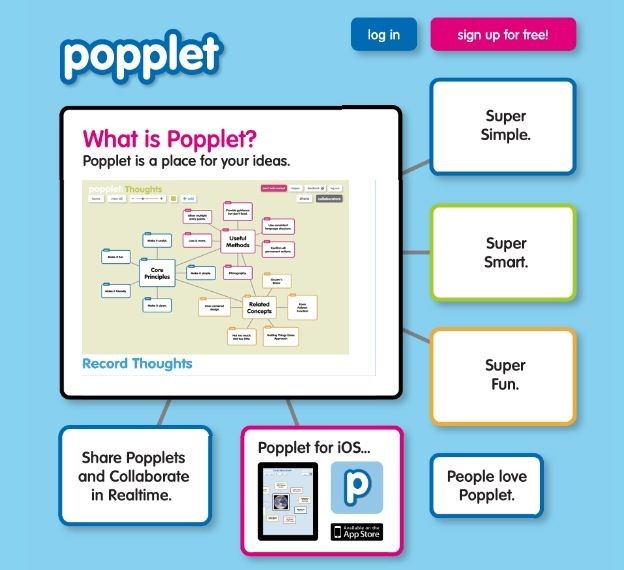 The software in this category that is popular with beginners.
It has the following distinct features:
It is easy to copy and paste different images on this software interface.
Popple management features are distinct that help any user to complete an illustration with ease.
It offers functionalities like zooming, adding texts, activity bars, and photo capture.
It is compatible with iOS devices as well as with most Windows OS versions.
Pros and Cons
Pros of this software include a format that is user friendly, especially for students and beginners who are trying presentation content for the first time. It is ideal web-based presentation software.
The popular rating of this software is 4.7/5. The basic monthly price is $3 per month and comes with an annual fee of $30 for the personal plan.
4. Visme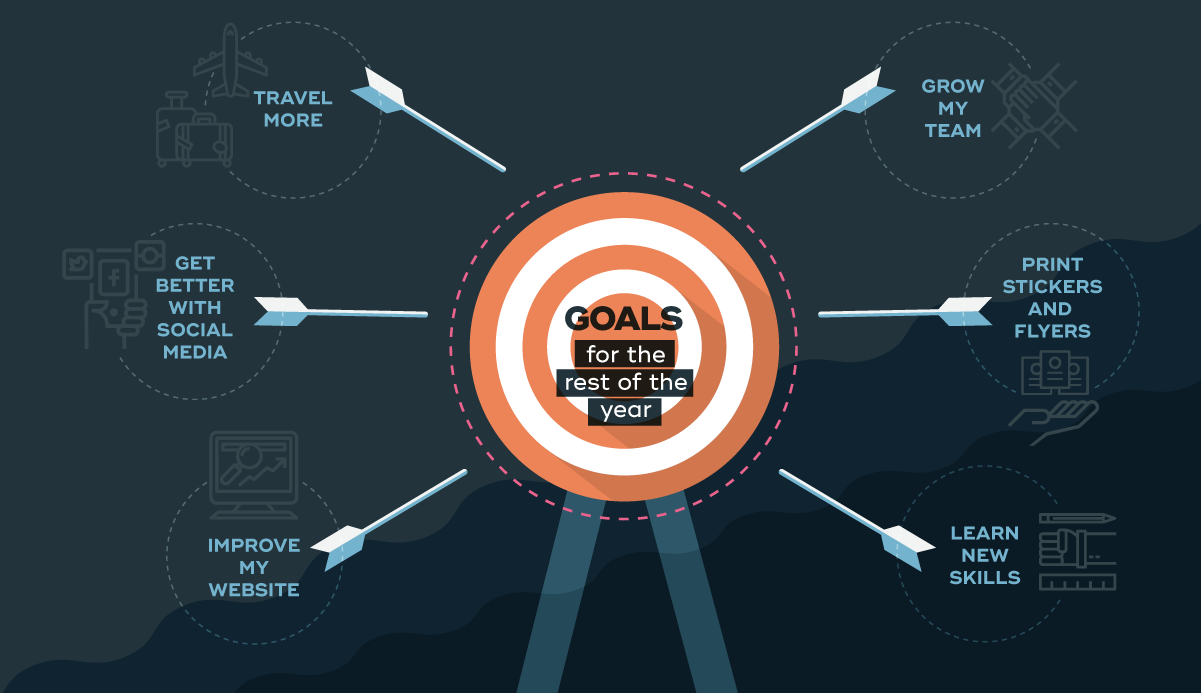 Those looking for a versatile illustration tool or suite can opt for Visme. Besides the standard features, the software offers the following:
Data visualization
Usability even without internet
Large database of templates
Easily integrates with ms office
Offer easy access as well as lead generation properties
Pros and Cons
The software has several advantages to offer, the foremost being it allows easy integration with different social media platforms and MS Office to create a graphic organizer. It is a versatile marketing tool for business professionals.
Cons are few; the main limitation is that not all image formats are easy to use with this tool.
The product has a positive rating of 4.5/5 in the market. It has varying monthly subscription plans, from $19 to $30 per month.
5. Canva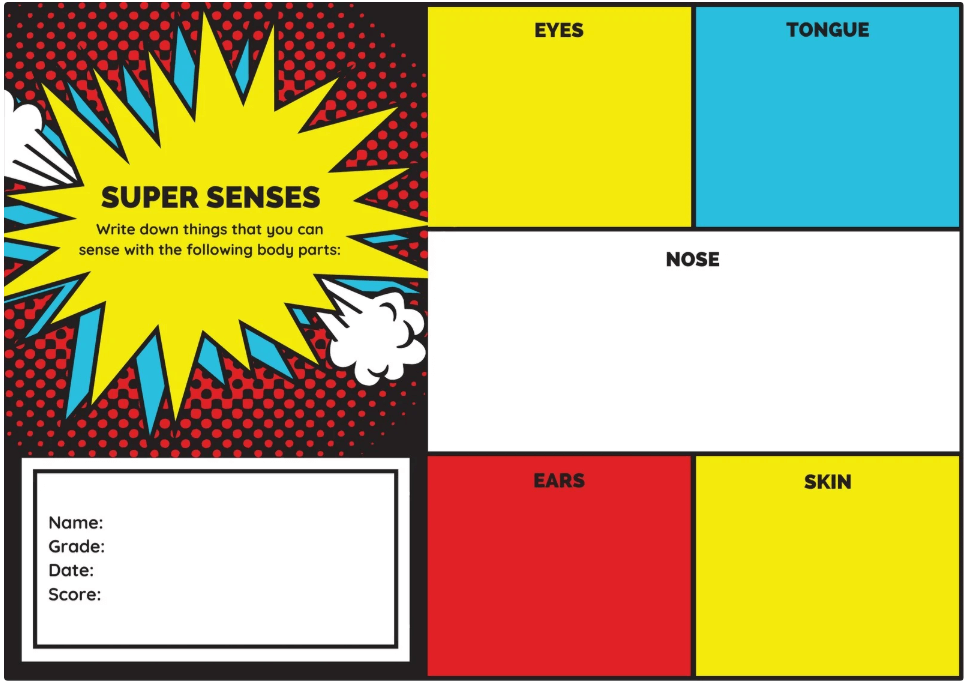 This is another graphic organizer maker that makes graphic illustrations easy with several handy features and functions. It offers several functionalities, such as:
There is a comprehensive library of fonts, templates, stock images.
Layouts are applicable for different themes.
Photo editing features.
Easy drag and drop function.
Pros and Cons
The advantages of this software are several. It offers an extensive collection of layouts to create a graphic organizer presentation, flyers, and posters of different kinds. It is easy to use with print and web media tools. Limitations are few; it is a feature-rich application that is more suited for the media industry than for teachers and students.
The software is rated as 9.1/10 and has a starting monthly price of $9.95.
6. Creately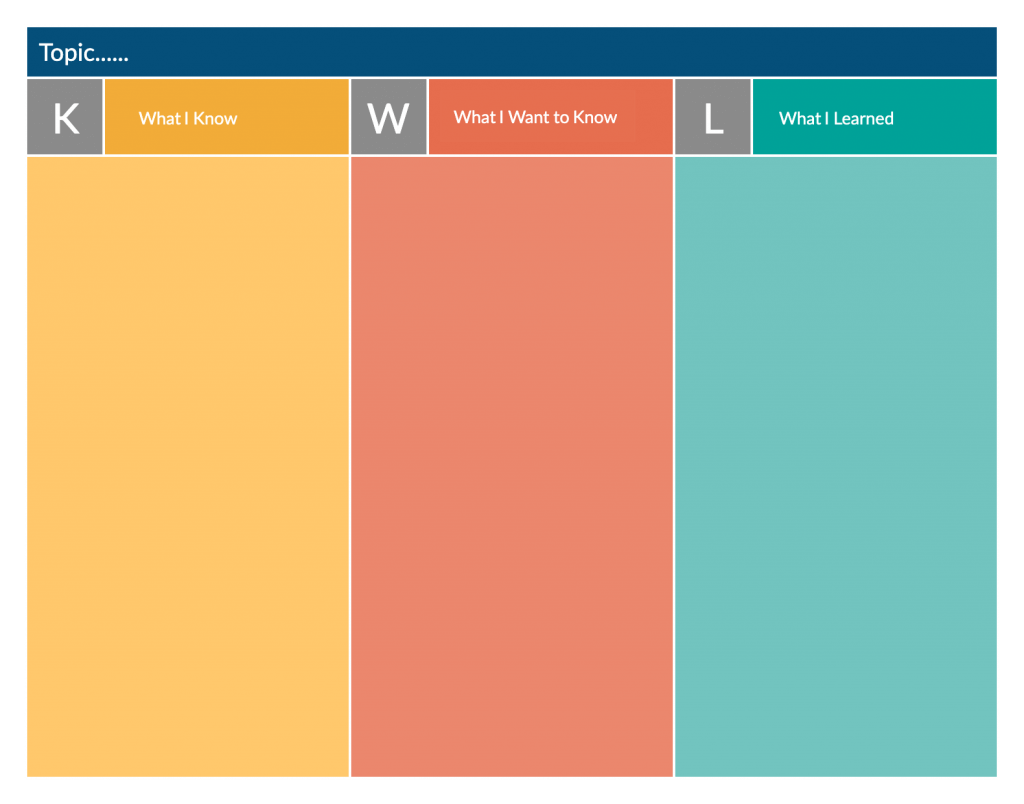 This is a diagrammatic tool that offers several web-savvy features to create a graphic organizer. Some of its distinct properties are:
It is easy to deploy from a cloud as well as through a plug-in or on a desktop.
It has an intuitive interface that allows one to easily build diagrams, infographics, and flowcharts of different kinds.
It allows for real-time collaboration.
It offers connected apps so that one can use the suite on their mobile devices as well.
Pros and Cons
The advantages of the software are several. The cloud-based application, as well as its connection with different apps, allows business professionals to connect and collaborate with this presentation tool easily. Limitations of this tool are few; it is more suited for professionals who are used to working with web-based presentation tools rather than beginners.
The software works on different platforms and comes at an affordable price. It has an industry-wide rating of 4.4/5. One can opt for a personal monthly plan of $4 per month or $12 per month for teams.
Conclusion
The above software tools to create a graphic organizer, each with a distinct set of functionalities and features, offer options for students and business professionals alike. One can choose a tool as per their need and create a presentation, flowchart, or any other diagram with ease. These tools offer smooth ways to create presentations or teaching materials that are well visualized and easy to interpret by the viewers.