10 Best Building Plan Software & Tools
Making the best of digital design for building
In the design and construction of a building or space, the building plan remains a vital, all-important tool that must not be overlooked. When problems arise and compromise a building, the best place to start an intervention is to consult the building plan.
A building plan is a graphical drawing that depicts all the parts and components that will form a building, serving as a guide in a building's construction and a tool for visualizing the finished building. A building plan is so essential to the construction of any structure as it is a means for envisioning the details that must go into a building as well as serving as an estimation guide for how much resources required for construction.
List of the Best Building Plan Software & Tools
1. EdrawMax
The one-stop-shop for all your diagramming needs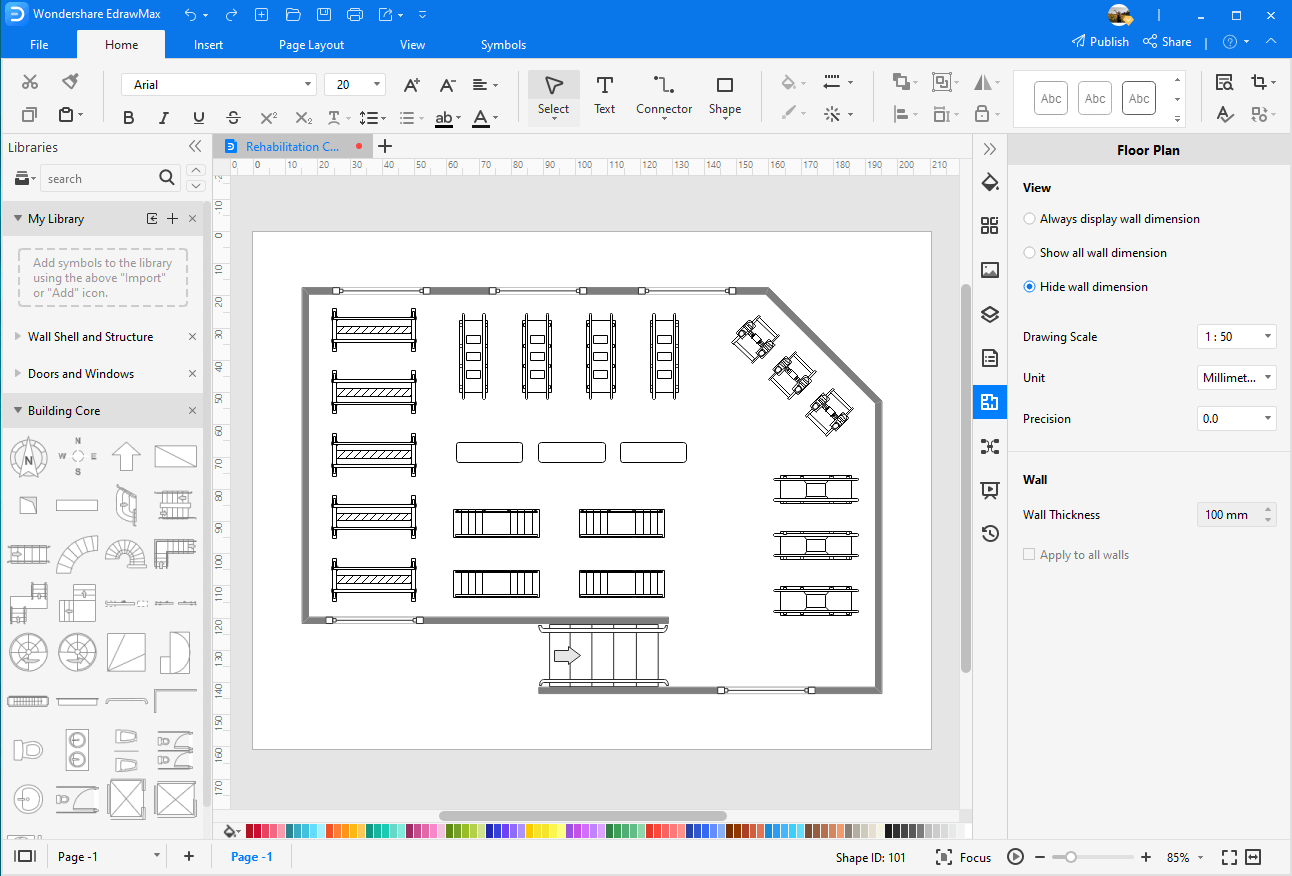 Want an uncomplicated, no-hassles software for creating a building plan? Think EdrawMax. It is the perfect software choice for when simplicity and ease are tops on your mind.
With EdrawMax, creating a building plan is a matter of dragging and dropping symbols and images, thanks to its rich library of ready-to-use templates, and examples that you can modify to suit your style. You can furnish your plan to look professional with EdrawMax's assortment of pre-made symbols and shapes.
EdrawMax is available on Windows, Mac Linux, and Web. Users can create a variety of plans, not limited to house plans, office layout plans, and landscape plans.
Once finished with a building plan, you can export your drawing in various formats such as JPG, PNG, PDF, BMP, and SVG, etc. EdrawMax also makes sharing drawings simple. With just a click, you can share your drawing to your Google or Dropbox account.
EdrawMax Desktop
Create over 280 types of diagrams
Windows, Mac, Linux (runs in all environments)
Professional inbuilt resources and templates
On-premises software for business
Enterprise-level data security
EdrawMax Online
Create over 280 types of diagrams online
Access diagrams anywhere, anytime
Team management and collaboration
Personal Cloud and Dropbox Integration
2. SmartDraw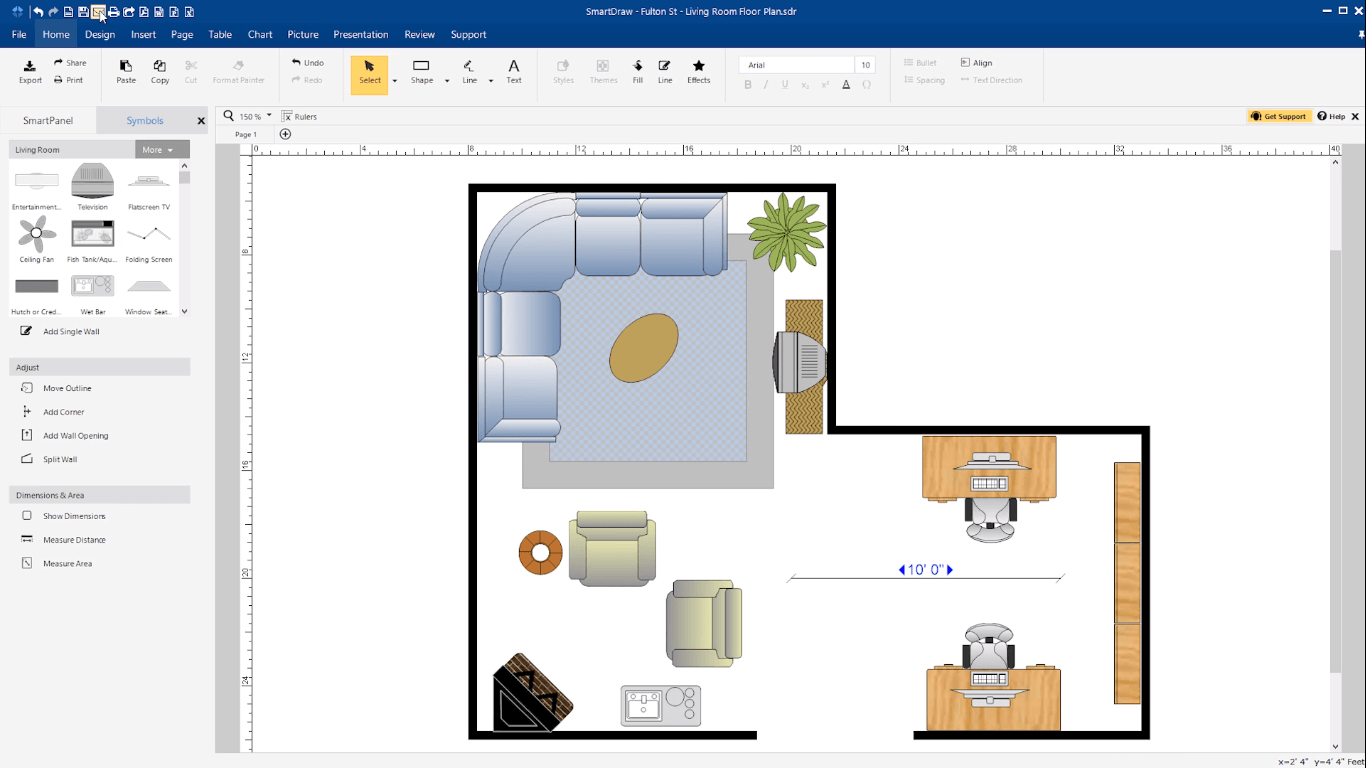 Designed with the novice in mind, SmartDraw is a software that you can use to create a building plan without having to spend productive time learning how to operate the software.
With a massive gallery of templates, creating a building plan in SmartDraw is leveled down to an easy task that you can accomplish is a matter of minutes.
SmartDraw can be used to create a variety of building plan types such as house plans, facility plans, office plans, and more. With SmartDraw, you can create a plan on both desktop and mobile, and if you're a team, SmartDraw offers the flexibility of working together on a given building plan in real-time.
SmartDraw offers users the ability to integrate their Google and Dropbox accounts, print plans to any scale, and export their drawings in different graphical formats.
3. SketchUp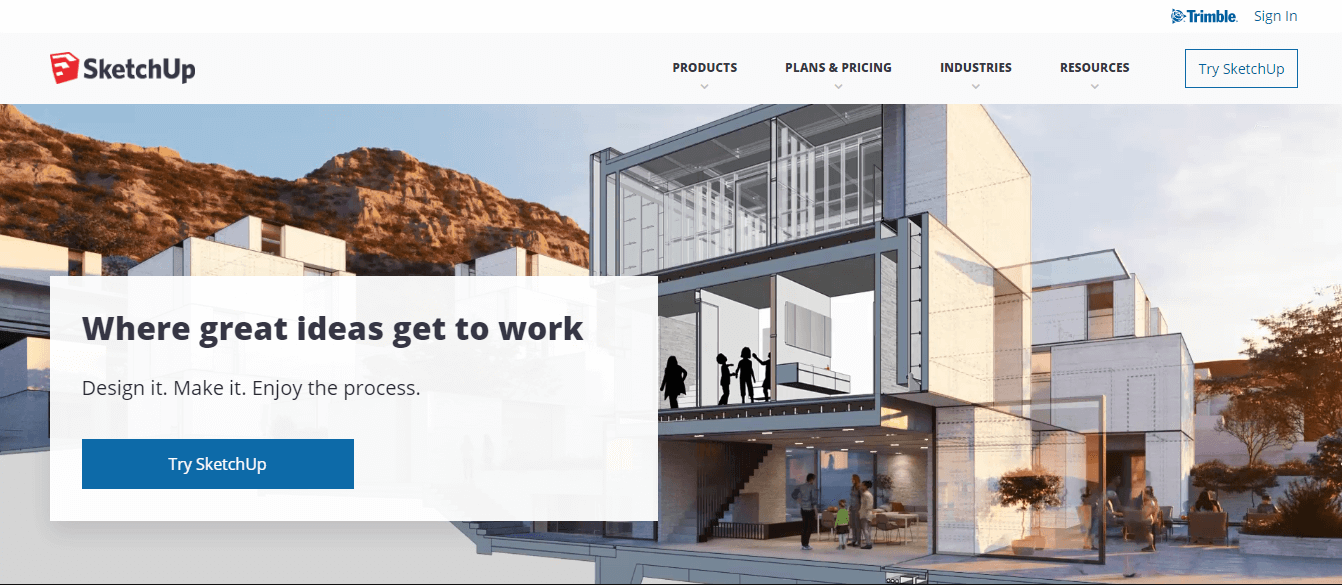 SketchUp is an advanced yet easy to use software for making 3D model drawings. It is packed with professionally made features that users can easily deploy to make great looking building plans.
SketchUp comes with a 3D Warehouse, which is an impressive gallery of pre-made templates you can work with or customize to suit your needs. Users can also draw up a building plan from scratch using its modern drawing tools. Drawings can be exported in various formats such as PNG, STL, and more.
SketchUp is available for desktop and can be accessed on the Web. Users can view their building plans on mobile using SketchUp's mobile viewer app.
4. Floorplanner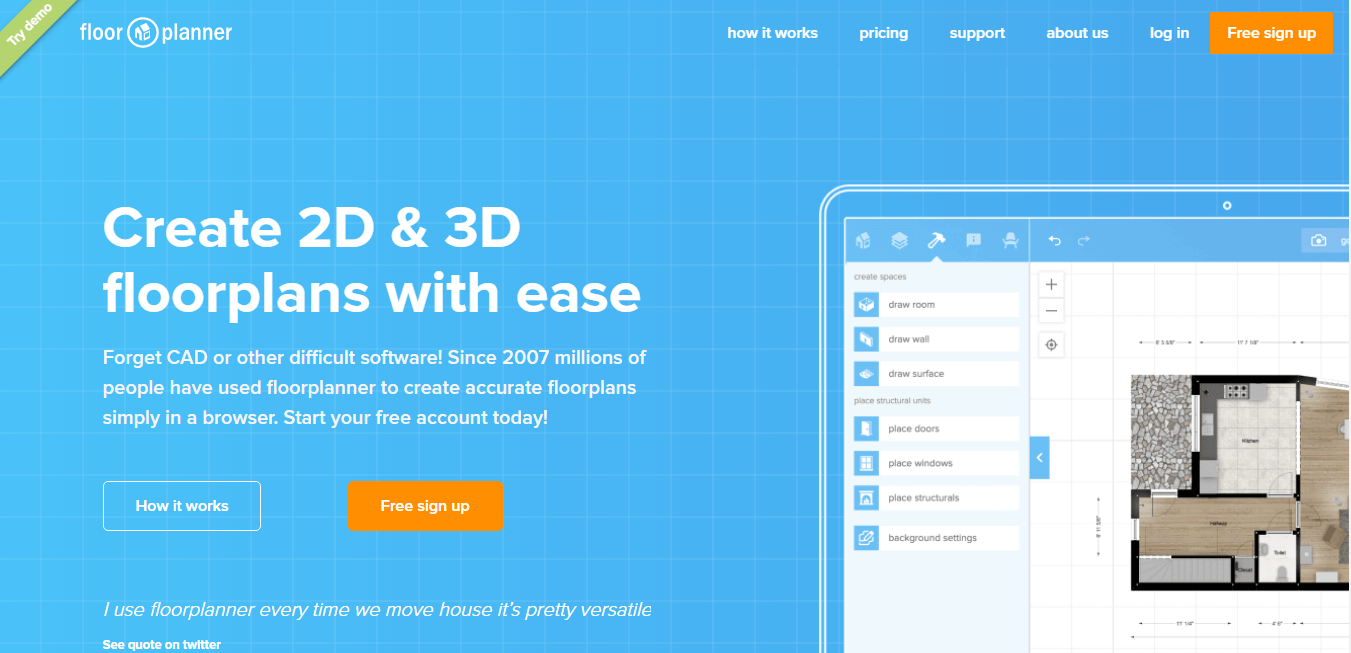 Floorplanner is another excellent software that you can utilize to create building plans in both 2D and 3D rendering.
Floorplanner is an in-browser software, meaning users don't need to download any software to make building plans. The software is easy to use, and with its drag and drop functionality, users can create and visualize a space fast.
Floorplanner's robust library of images and objects arms users with a variety of choices when furnishing and decorating their building plans. Completed plans can be exported in SD format for free users, while paid users can export in multiple formats.
5. RoomSketcher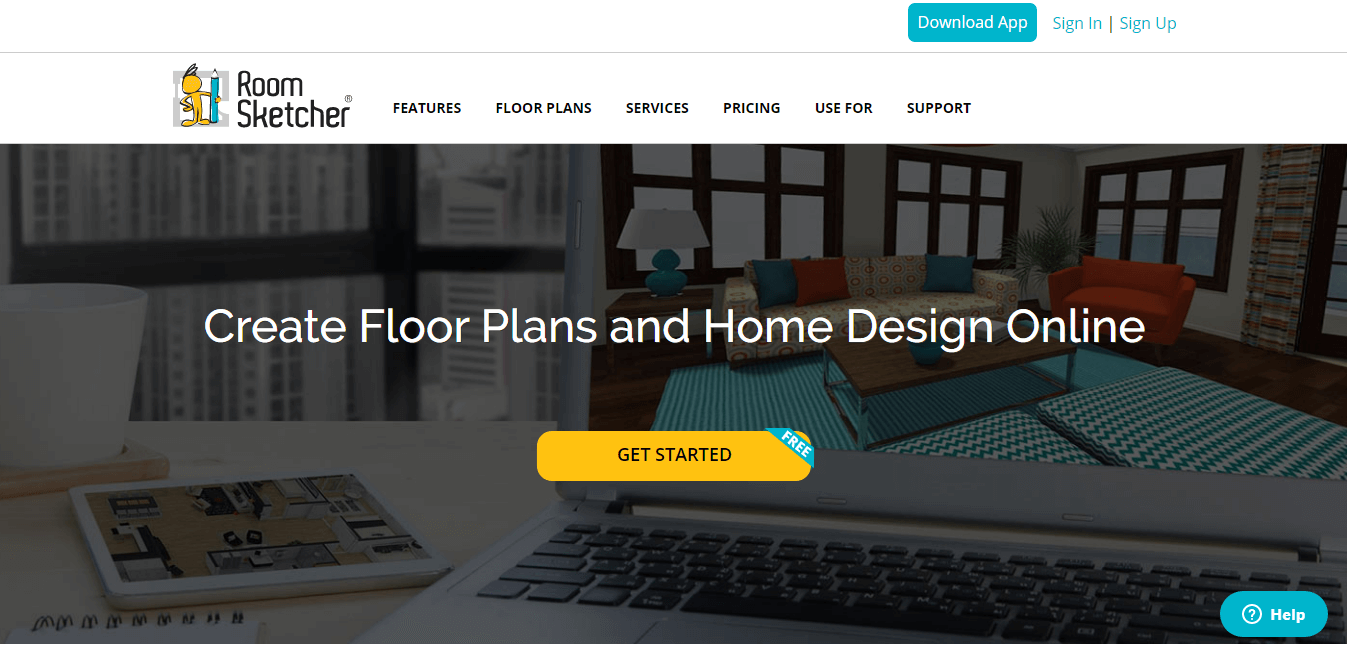 Whether you need a plan for a private space or a commercial structure, RoomSketcher is a great software for creating visually appealing building plans.
With RoomSketcher, users are at liberty to create building plans of different kinds, including but not limited to house plans, condominium plans, cabin plans, and deck plans.
Building plans can be created from scratch and furnished with objects and furniture from RoomSketcher's rich image library. Completed floor plans can be printed in 2D or 3D, and users can view their drawings in a live 3D session. Completed plans can also be exported in different formats.
RoomSketcher is available for Windows, Mac, Android, and iOS. There is also an online version.
6. Autodesk Civil 3D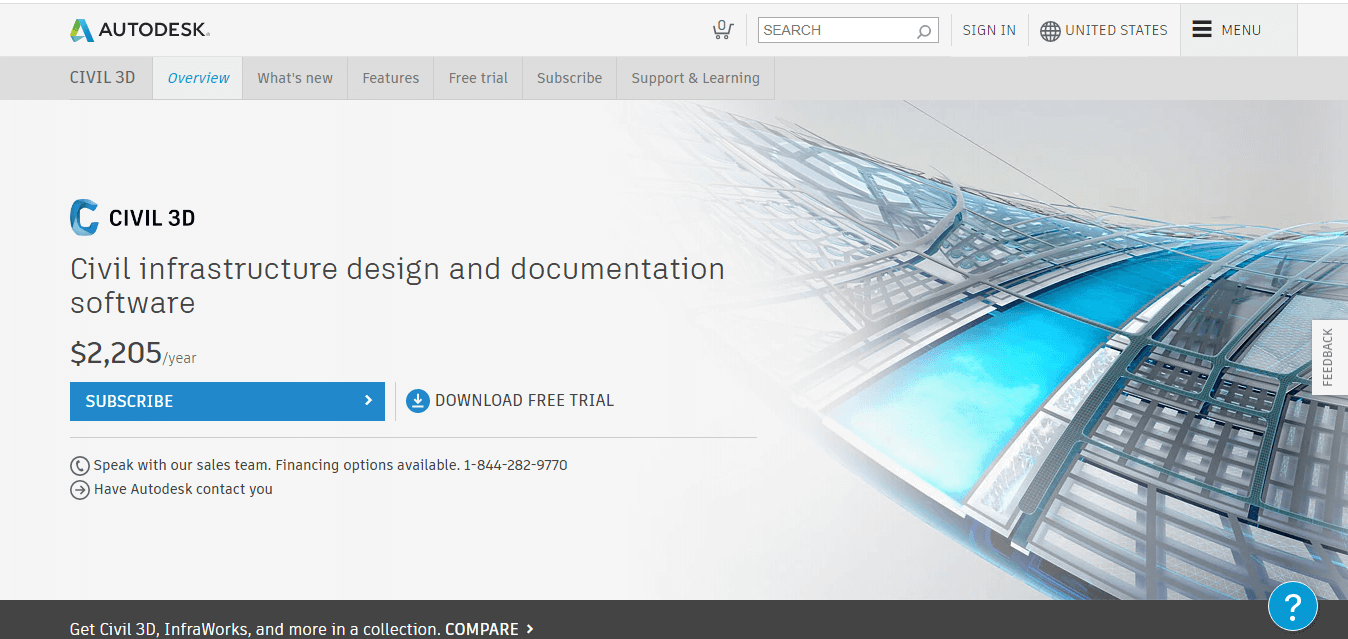 Autodesk Civil 3D is a software popular among civil engineers; however, it can be utilized to create regular building plans.
Building plans are rendered in 2D and 3D. Civil 3D is enabled with a collaborative feature that allows team members to work together on a plan. The software is available to Windows and Mac.
Autodesk Civil 3D is advanced professional software, and beginners will find it complicated as it has a steep learning curve.
7. Sweethome 3D
Sweethome 3D software takes a simple approach in creating building plans and is perfect for non-technical people as it is easy to understand and use.
Users can create plans for any space as well as create interior designs for the said spaces. Sweethome 3D enables users to develop building plans from scratch with its simple tools. Its library of images and objects allows users to furnish their plans and create appealing interior designs.
Completed plans can be viewed in 3D and exported in standard formats. Sweethome 3D is available for Windows, Mac, Linux, and Web.
8. Roomle
Roomle is an attractive, intuitive software that makes creating a building plan a fun task. Roomle makes it easy for anyone to draw a 2D or 3D floor plan, eliminating the need for learning software operation.
Roomle provides an interactive 3D model that allows users to edit and visualize their plans in live 3D. Its robust product catalog makes Roomle a great tool for the interior decoration of building plans.
Users can work on their plans across multiple devices such as PC, mobile, and Web.
9. Floor Plan Creator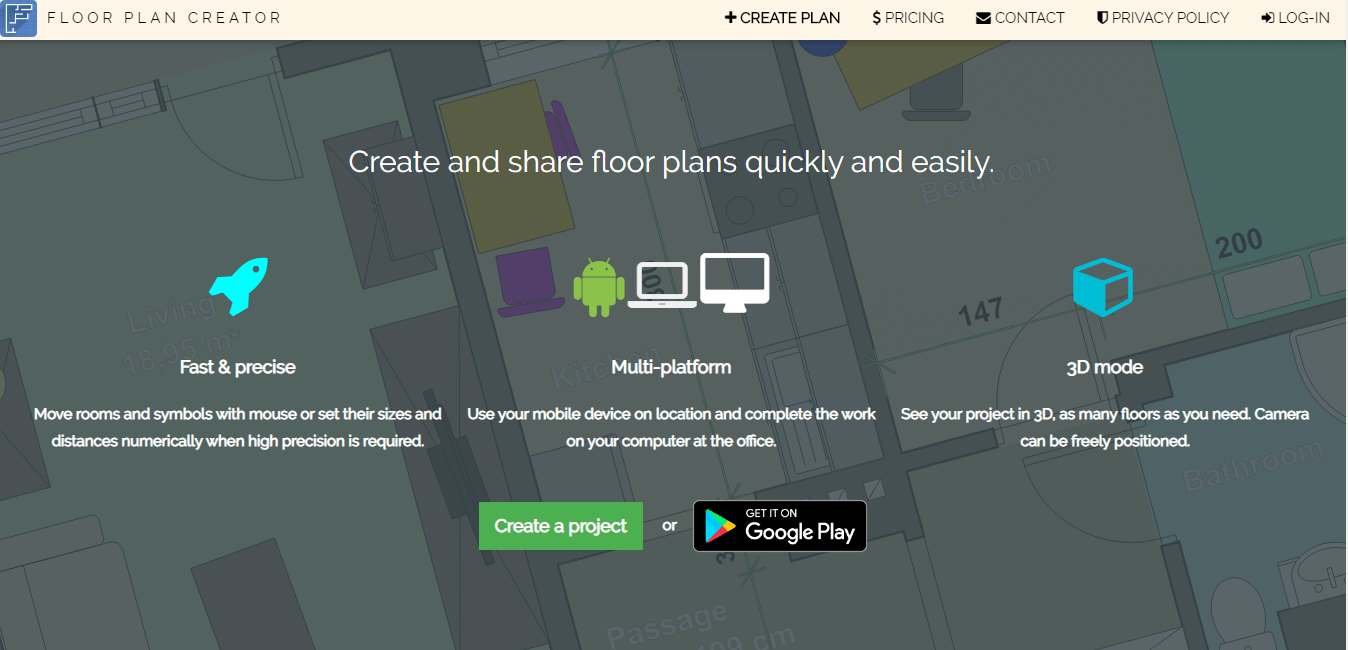 This is another software that proves that creating a floor plan can be an easy, enjoyable task.
Floor Plan Creator allows users to create beautiful, detailed plans drawn to scale. It features a large library of images and symbols to enable users to design the interior of their plans accordingly.
The software also allows users to import existing plans for further processing. Building plans can be exported as image files, PDF, DXF, and SVG. Floor Plan Creator is multi-platform and is available on Web and Android.
10. Homestyler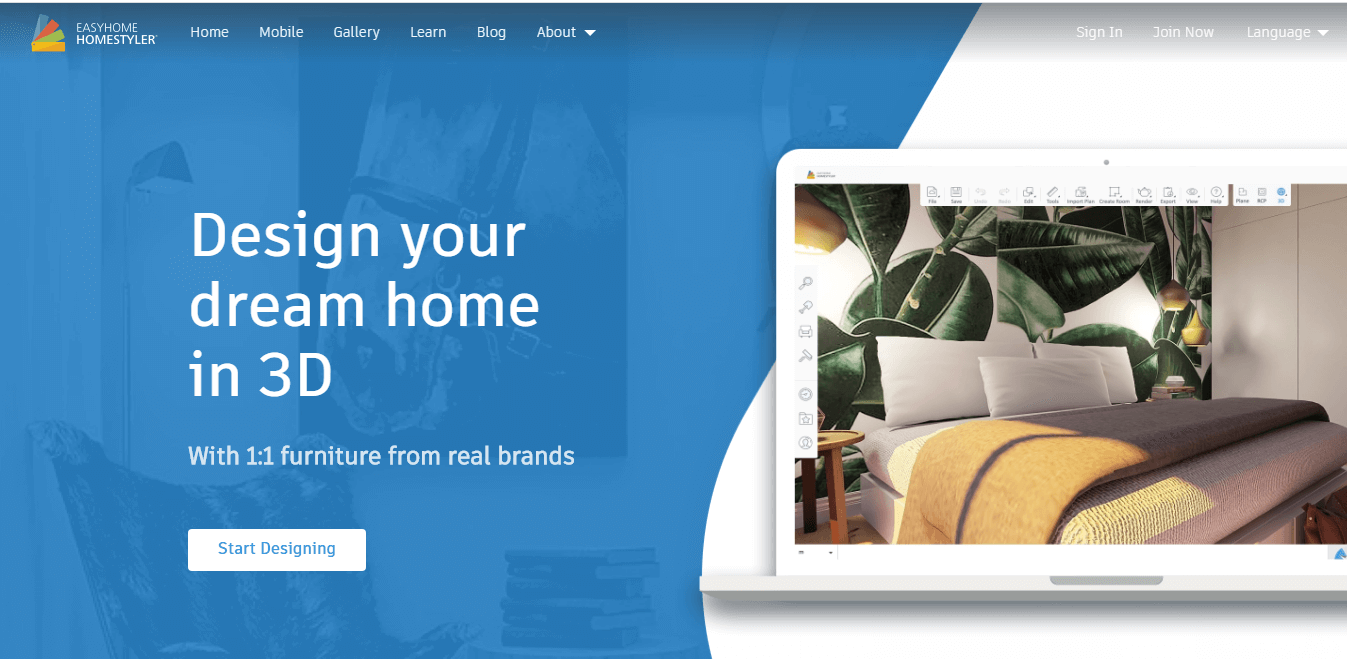 Homestyler is yet another software that's big on easy-of-use when it comes to creating building plans.
Homestyler supports the making of building plans in 2D and 3D. It also supports the interior decoration of plans by making available a stocked library of real-world furniture. With Homestyler, users can view their building plans in a realistic, thrilling panoramic view.
Homestyler is available on Web and mobile (Apple and Android).
Building plans go a long way in ensuring that the construction of space goes well. It allows you to get a visual feel of what a structure would look like before it's made and is useful when planning the interior decor of a space. With the right software, creating building plans is no longer something only professionals can do. With imagination and the right software to guide you, creating a building plan becomes a breezy task.
EdrawMax
All-in-One Diagram Software
Create more than 280 types of diagrams effortlessly
Start diagramming with various templates and symbols easily
Superior file compatibility: Import and export drawings to various file formats, such as Visio
Cross-platform supported (Windows, Mac, Linux, Web)
Security Verified |
Switch to Mac >>
Security Verified |
Switch to Linux >>
Security Verified |
Switch to Windows >>