With Edraw, you can quickly create the table plan for the wedding, birthday parties, business meetings, or holiday gatherings from easy-to-customize templates.
Are you searching for a tool that can arrange a table plan for a wedding, birthday party or business activity? Here is a table plan software with built-in symbols that allows you to plan your seating and print a report in minutes. Edraw Max has rich templates and makes it easy to draw table plans for the classroom, restaurant, canteen, theater, stadium and lecture hall.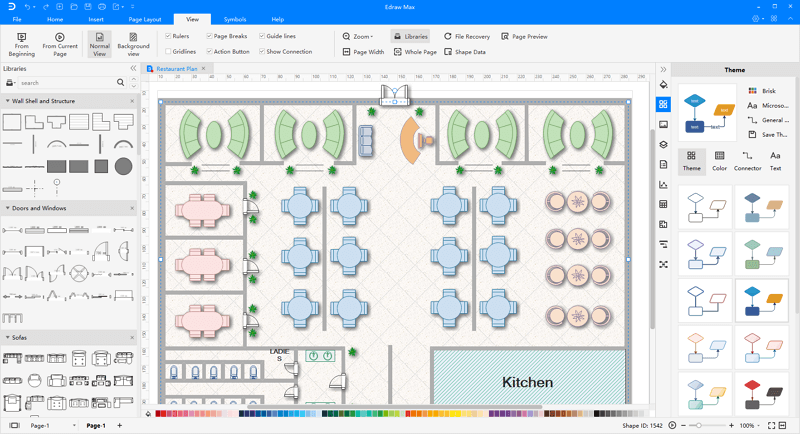 The table plan software helps arrange and print your event or table plan and generate the reports. It's easy to manage guest lists, budget, vendors, tasks, gifts, seating and reports.
EdrawMax: a swiss knife for all your diagramming need
Effortlessly create over 280 types of diagrams.
Provide various templates & symbols to match your needs.
Drag and drop interface and easy to use.
Customize every detail by using smart and dynamic toolkits.
Compatible with a variety of file formats, such as MS Office, Visio, PDF, etc.
Feel free to export, print, and share your diagrams.
Pre-defined Symbols for Table Plan
In the program, you can find a whole library of tables and chairs for creating table plans. It also contains the symbols for drawing the basic structure of your activity venue, so that you can make a complete guide of the seating arrangement.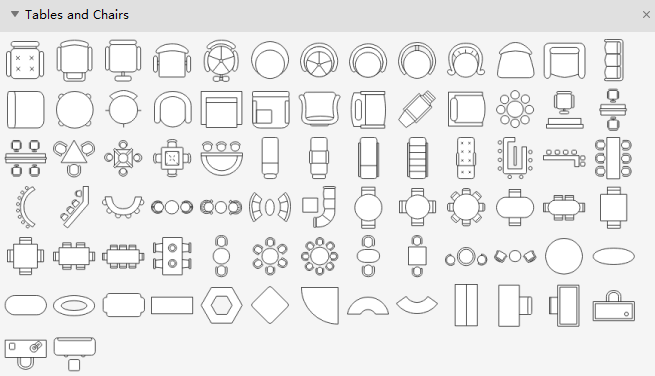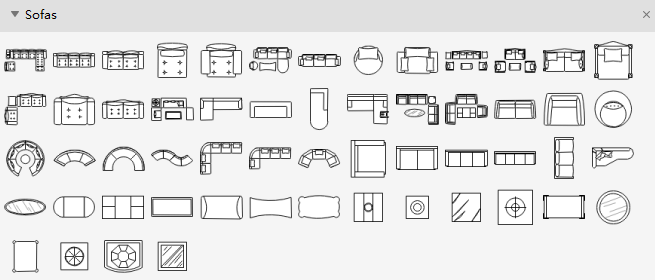 Name
Table Plan Symbol
Usage
Table with Chairs
Table and chair suite. Often used in the dinning room or restaurant.
Circular Table with Chairs
Circular table which many people could sit together. Can set the chair numbers.
Chairs
Chairs for planning the seat of office, theator, lecture hall, stadium, etc.
Sofa and Sofa Table
Sofa and table used in salon, lounge, shopping mall, sitting room, reception room, etc.
Table and Chairs
A round table with two chairs usually placed on the balcony or in the cafe serving two people.
Bar Counter
A rectangular counter where food and drinks are consumed in a bar.
Classroom Desk
Desks with or without chairs used in classroom or lecture hall.
Table Plan Examples
Restaurant Table Plan
In the restaurant, there is always the main dining hall and a few private rooms. So we choose to place rectangular tables in the dining hall and round tables in the private rooms. Click on the image to download this table plan as your template.
Wedding Table Plan
A wedding seating plan needs tables that could count the guest numbers. It usually comes with a guest list on each table.
Class Room Table Plan
This is a classroom table plan for 14 students. You can arrange the seats freely according to the classroom structure. Click to download this template.
Theater Seating Plan
This is the seating arrangement for a theater. It shows where the seats and aisles are so that audience could quickly find their seats.
More Related
Video Tutorial: Create a Floor Plan with Edraw Max
Create a Home Wiring Plan Quickly