How to Perform a Situation Analysis Effectively
Analyze an organization's internal and external environment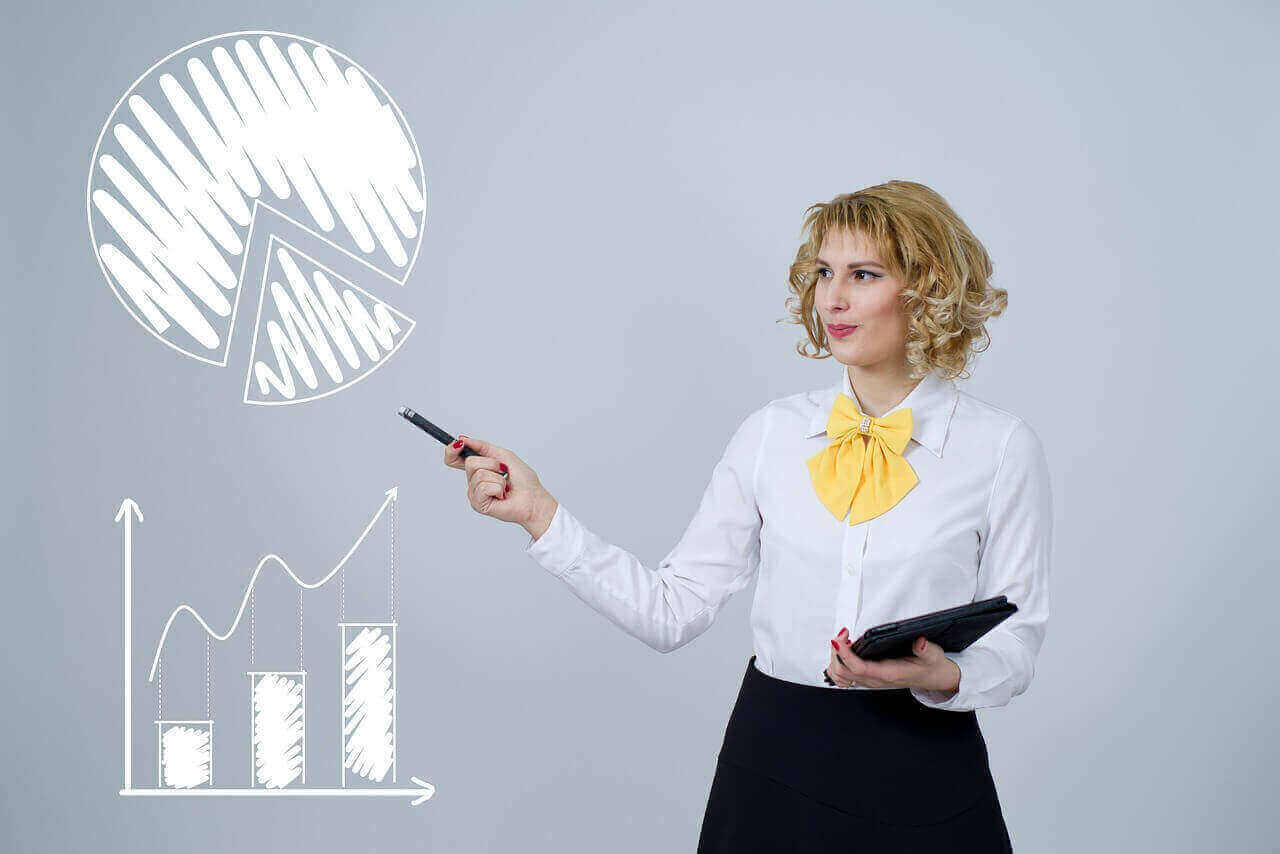 What is a Situation Analysis?
The Situation Analysis is a collection of methods that critically evaluate the internal and external conditions affecting an organization, which can help utilizers understand its capabilities, customers, and business environment.
The Situation analysis is very useful in developing a marketing strategy and helps the tournament the health of your business. The purpose of this tool is to highlight the strengths and weaknesses and any opportunities and threats that can affect your business.
Here are some other reasons why situation analysis is important:
Defines the nature and scope of a problem
Identifies current activities and strategies in place
Gives a comprehensive overview of the current situation
Helps comprehend the opinions and experiences of stakeholders
Gives information to create a plan
Determines the best course of action during a project
Factors to Consider in Situation Analysis
When performing a situation analysis, certain factors should be considered. In any situation analysis example, the most commonly used factors are:
1. Competitive Situation – Analyze your competitors in the business and figure out their competitive advantages.
2. Distributive Situation – This factor focuses on how your product or service is delivered in the market. It helps you review your distribution through distributors and other intermediaries.
3. Product Situation – Identify and determine your core product and supporting product or services as well. View your products and services separately to determine how each relates to the target clients' needs.
4. Environmental Factors – These factors determine the internal and external environmental causes, which can induce social logical, or economic impact on your business performance.
5. Opportunity and Threat Analysis – Here, you can conduct a SWOT analysis to determine your strengths, weaknesses, opportunities, and threats that you can use to improve your business's performance.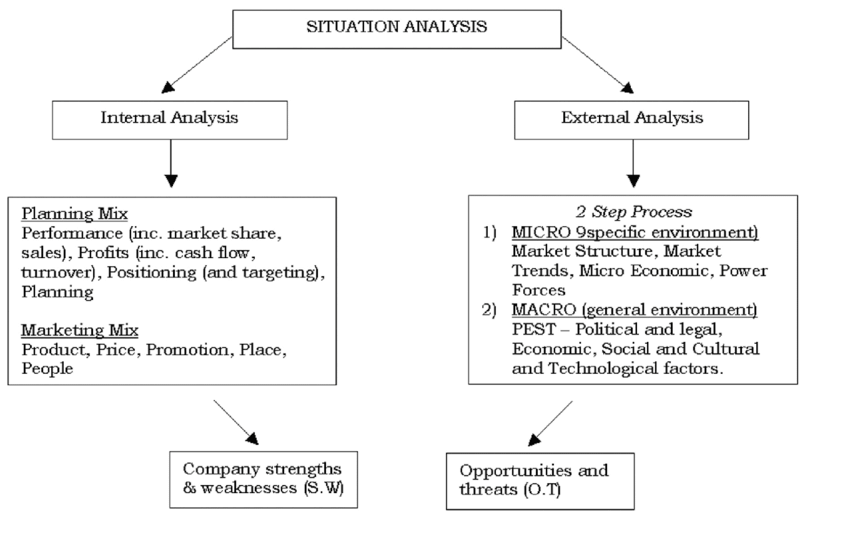 Image source: researchgate.net
How to Do A Situation Analysis Effectively?
Follow this step by step guide to conduct the situation:
1. Identify the Problem
The first step for any marketing strategist is to identify the problem and where you are lacking. Address the needs of your target audience and what they want. Use any other available data to determine the current market situation. For example, you can carry out a SWOT analysis, PESTEL analysis, 5C analysis, and more.
2. Assess Different Factors
Situation Analysis is based on different factors like competitors, customers, collaborators, distributors, and business environment. Study important factors and gather all the relevant data to understand where your business is not performing well in each segment.
3. Cover the Gaps
Once you have analyzed the available data, you can use that information to create a strategy to bridge the gap. Use your opportunities and strength to respond to the threats and weaknesses.
Popular Methods of Analysis
There are different analyses that you can perform to assess the performance of a business for situation analysis. These analyses are also different types of situation analysis. These are:
5C analysis
This tool helps evaluate her business environment from 5 different prospectors that can affect your marketing decisions.
1. Customers
This is the analysis of the market's total customers that study demographics, psychographics, geography, and other distinguishing characteristics to influence buyers' behavior. All these factors help understand the customer's buying behavior and motivation behind every purchase.
2. Competitors
Competitors are other companies operating in the business market but in the same industry as local garments. Compare the market of different organizations and what makes them better than others. Understanding your competitors' strengths and opportunities will allow you to identify your threats. You can use this information to develop strategies that mitigate external risks and help your business perform better in the market.
3. Company
This involves analyzing the company itself and the product line, organization culture, internal goals, and objectives. The goal here is to assess whether the company can meet the customer's demand.
4. Collaborators
Collaborators are all those entities that help an organization meet its business goals. These include a network of suppliers, distributors, investors, etc.
5. Climate
When studying the business climate, we focus on the external market environment. Macro-environmental factors include the political environment, regulatory environment, and economic environment. Here you can also assess the current trends and cultural movements in the market.
Moreover, in today's digital age, studying the climate also refers to understanding the technological environment and ho it is impacting your industry.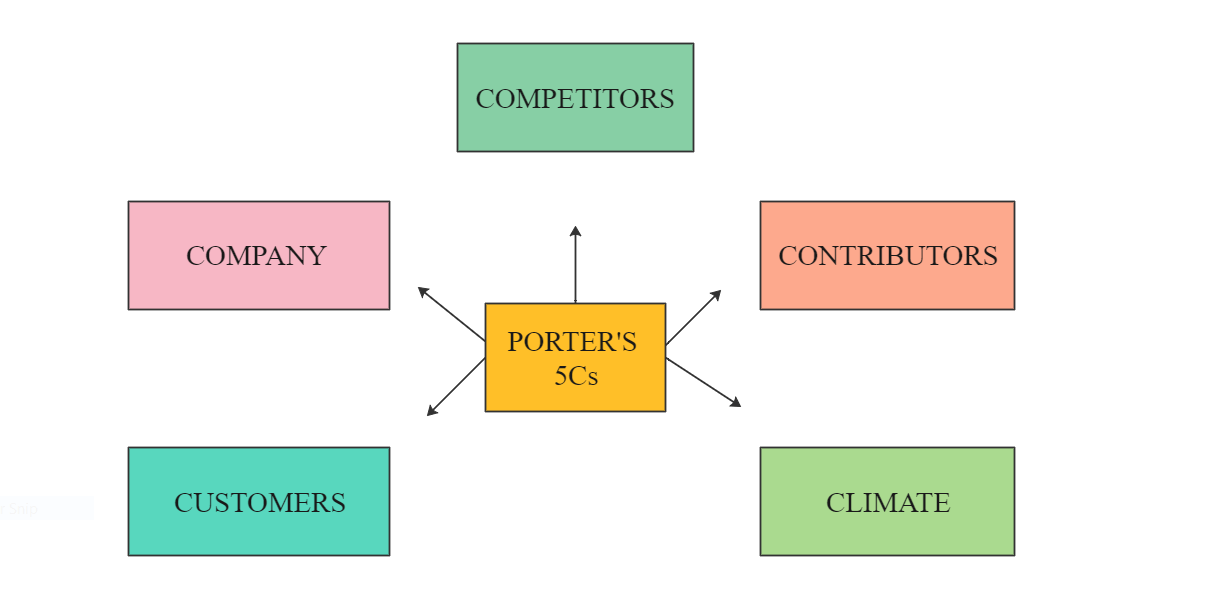 Image source: Edraw
SWOT Analysis
This is a business management and marketing tool that can be used to scan an organization's internal and external environment. It assesses the strengths and weaknesses that existed in the organization and the opportunities and threats imposed by the external environment.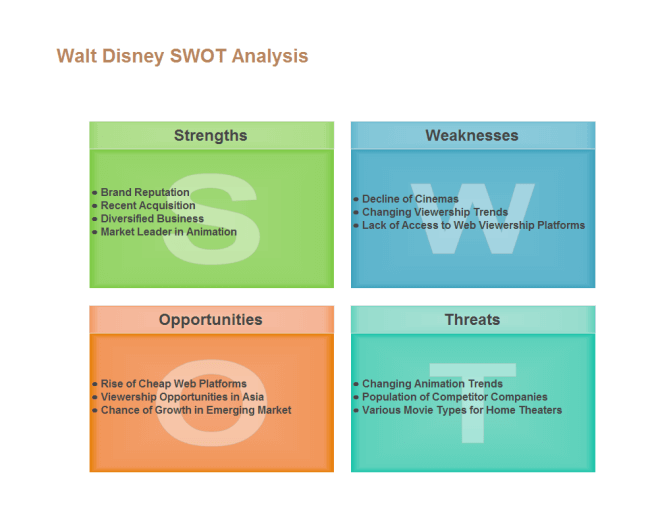 Image source: Edraw
Porter's 5 Forces Analysis
Porter's 5 forces analysis helps you understand the competitive environment and looks at the following:
Customers or buyers
Suppliers
Competitive Rivalry
Market entrance (Threat of new entrants in the market)
Substitutes (The threat of substitution products)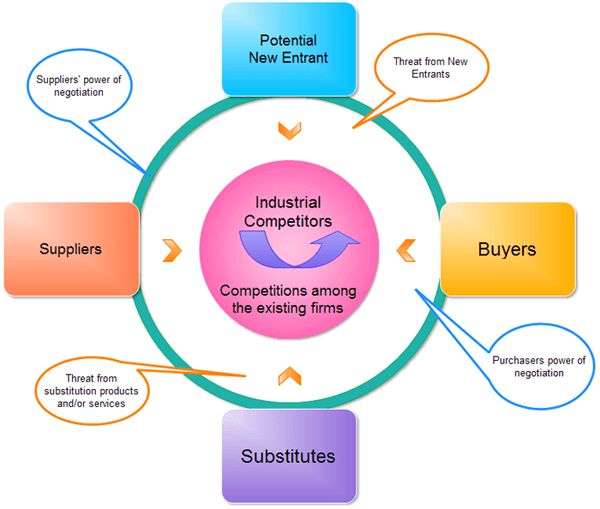 Image source: Edraw
PESTLE Analysis
This is another environment scanning technique that helps deliver information about the external situation often the organization. PESTLE stands for:
Political Factors – Impact of government policies
Economic Factors – Best of economic trains like import-export rates
Social factors – Impact of lifestyle, ethnicity, and demographic
Technological Factors – Impact of technology and technical legislation
Legal Factors – Impact of laws
Environmental Factors – Impact of climate change and environmental regulations
Image source: Edraw
How to Tell Whether Your Situational Analysis Is Useful?
The situation analysis definition states that it is the foundation of any business intervention and helps ensure that the current opportunities and challenges are dealt with appropriately.
Once you perform a situation analysis, you can better understand the business environment both inside and outside the organization. This allows you to create a strategy focusing on both internal and external factors.
A situation analysis works when you can:
Articulate business goals for the future
Dive into further analysis
Identify in focus on key factors that impact your business
Outsiders can understand your business
EdrawMax
All-in-One Diagram Software
Create more than 280 types of diagrams effortlessly
Start diagramming with various templates and symbols easily
Superior file compatibility: Import and export drawings to various file formats, such as Visio
Cross-platform supported (Windows, Mac, Linux, Web)
Security Verified |
Switch to Mac >>
Security Verified |
Switch to Linux >>
Security Verified |
Switch to Windows >>