Create Floor Plan for Excel

Want to gain an easier way to create a floor plan in Excel? Here is the solution. Our program helps you make a floor plan and save as an Excel file instantly. It runs on all major platforms: Windows, Linux, and macOS.
Designing a floor plan and presenting it in Excel is super easy using Edraw. Edraw floor plan maker provides built-in symbols and easy-to-customize templates that are tailored for professional floor plans. What you need to do is to drag and drop these symbols onto the canvas, and then customize them to fit your purposes. When it's done, one more click on the Export button, you can convert this file to Excel XLSX format, with everything showing perfectly.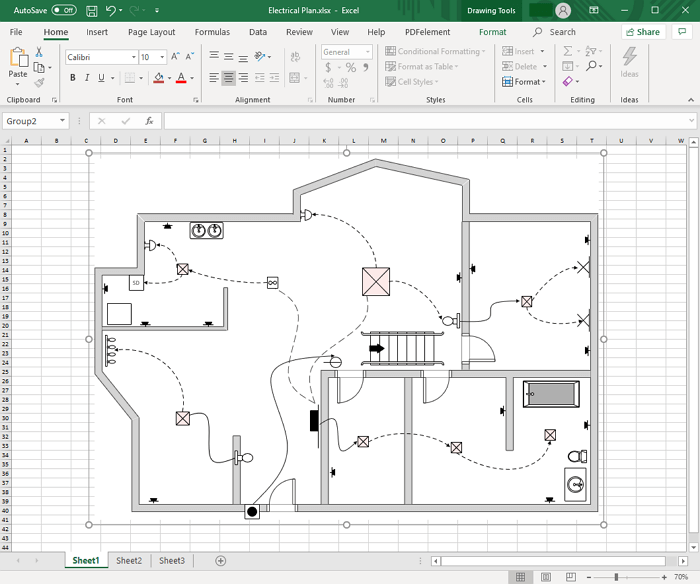 EdrawMax: a swiss knife for all your diagramming need
Effortlessly create over 280 types of diagrams.
Provide various templates & symbols to match your needs.
Drag and drop interface and easy to use.
Customize every detail by using smart and dynamic toolkits.
Compatible with a variety of file formats, such as MS Office, Visio, PDF, etc.
Feel free to export, print, and share your diagrams.
Floor Plan Introduction
A floor plan is a drawing that shows the arrangement of a room as seen from above. All things in a floor plan appear flat. Architects or designers use floor plans to present what a room or building will look like. The floor plan guides the architects to construct the building based on the desired structure.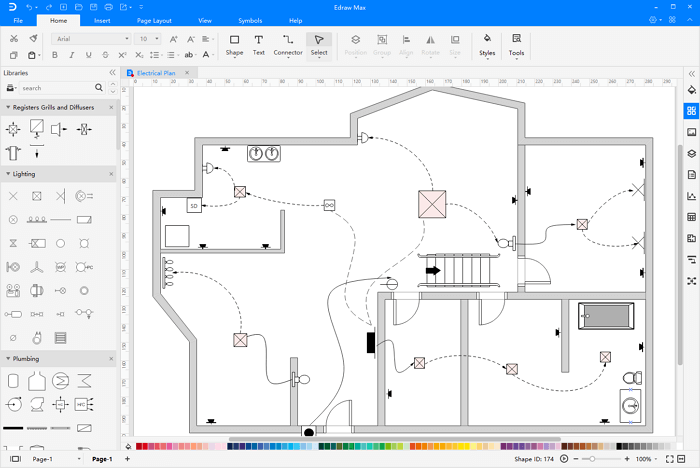 How to Create Floor Plan
With an extensive collection of accurate, ready-to-use floor plan symbols and templates, you are able to make presentation-quality floor plan effortlessly, with no prior experience needed.
Basic Steps:
On the File menu, point to New, choose Building Plan and then double click the icon of your desired floor plan type.
Drag and drop shapes to create the basic exterior wall structure. Resize walls by dragging an endpoint. When the walls are glued, intersections between two walls get cleaned up automatically.

Create the interior wall structure.
Add other structural elements, including doors and windows.
Add electrical symbols, furniture and decorators like plants.
Apply quick styles and themes for a professional-quality drawing
Note: All shapes are smart floor plan symbols that are attached with dynamic scale. When you edit the shapes, the dimensions show automatically. This help you resize shapes more accurately.
Export Floor Plan into Excel
Creating a floor plan in Edraw is a breeze. Exporting a floor plan is also a super-easy job, which needs only some simple clicks.
Seeing is believing. Have a look at the exported floor plan. It is very clear and fully editable. As it is a vector format, it can be zoomed freely while keeping a high resolution.
When a floor plan is finished, go to File tab, click Export & Send button and choose Excel to save your file as XLSX format.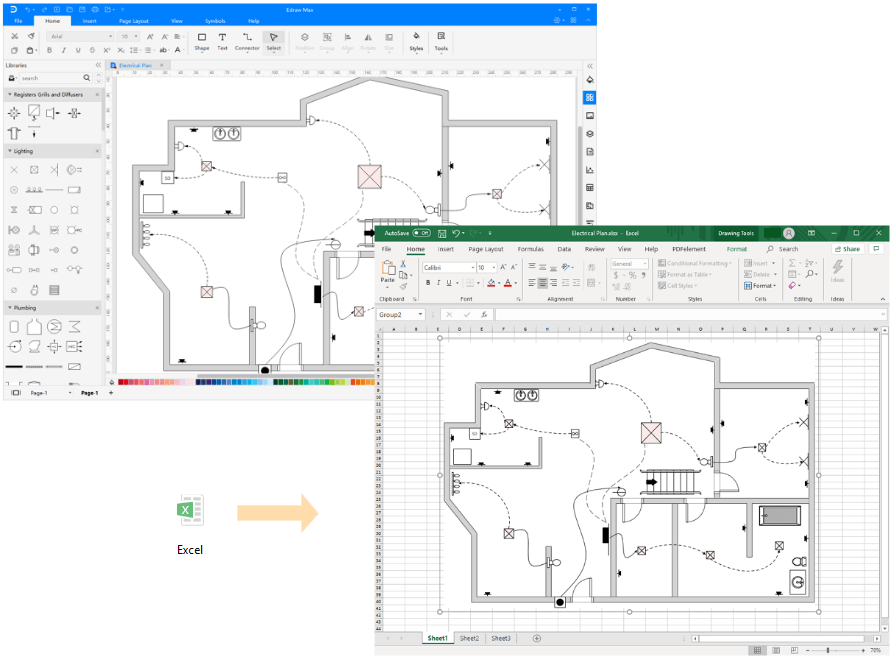 Discover why Edraw is an excellent program to create floor plan. Try Mac Floor Plan Software FREE.
Edit Floor Plan Symbols in Excel
The exported floor plan will remain the vector feature in the MS Excel. You can continue to edit text and shape, and apply quick style in MS Excel.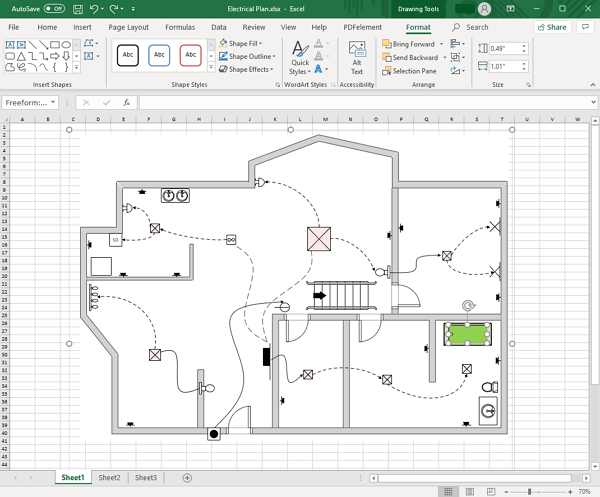 More Related