Trusted By Over 30 Million Users & Leading Brands
Why EdrawMax to Design Your Building Plan?
Easily make your building plans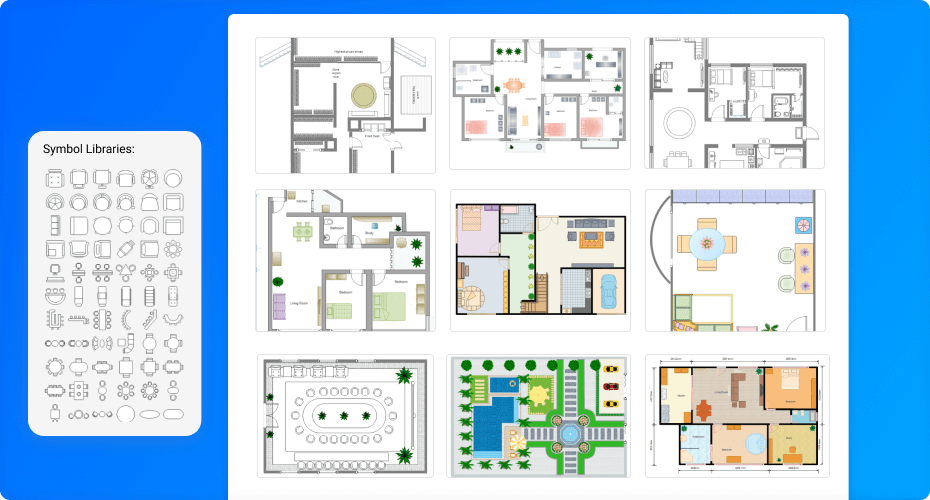 Focus on building plan design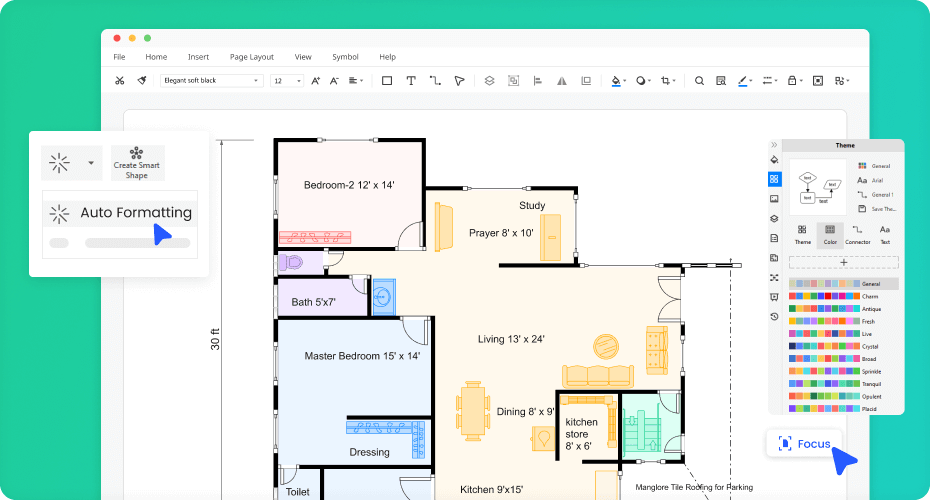 Working together with your team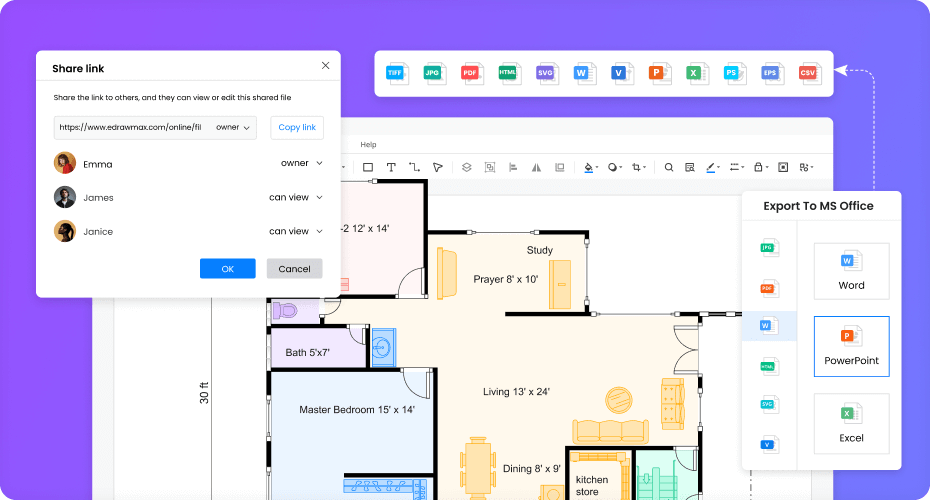 Share and publish your building plans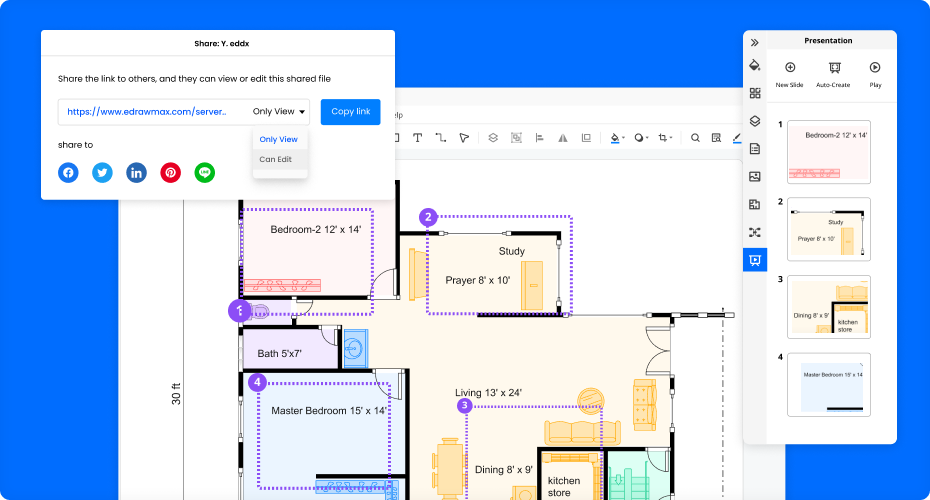 More Features of Building Plan Software
Visio files import and export
Customized fonts and shapes
Insert images and attachments
File encryption and file backup
I genuinely love EdrawMax for its unique templates and easy-to-use interface. I used EdrawMax for one of my client's floor plan projects. There are a lot of predefined floor plan templates for the user to customize as per the requirement. EdrawMax not only proved to be the finest floor plan creator currently available in the market, but it also proved to be one of the most amazing tools to create process flows and org charts for general use.
We started using EdrawMax for personal usage where my husband and I decided to create our own floor plan. While looking online, we got to know about EdrawMax and its floor plan templates. This software proved to be functional, collaborative, and easy to navigate. EdrawMax is simple to learn and use as a floor plan creator. It is among that digital software that has lots of collaborative and cloud capabilities. Even with little experience, we were able to create a perfect floor plan for our new apartment. Overall, EdrawMax is a great tool, and once you master it, it will up your game. I personally recommend that everyone check it out!
EdrawMax is a fantastic tool that anyone can use to create layouts of almost anything. Be it flow charts or mind maps, or even floor plans for your new building. It won't be wrong to say that EdrawMax is the best floor plan creator in the market. As an architect, I love the ease of creating floor plans and making them seamlessly accessible. Floor plan creation is made simple, and it gives you great direction. There are also several opportunities to build any other kinds of visuals and share them.
How to Make a Building Plan?
Edraw Building Plan Templates
Building Plan FAQs

What is the major difference between building and floor plans?
Building plans
are the set of drawings that consists of the floor plan, site plan, cross-sections, elevations, electrical, plumbing, and landscape drawings for the ease of construction at the site. In simpler terms,
floor plan
is one type of building plan.

How much will it cost to design a building plan in EdrawMax?
Not a single penny. The software is available free of cost and is extremely user-friendly. We also provide you with free 100M Cloud storage space to save your designs.

How to find building design symbols and templates?
The building designing tools can be found within the building plan maker itself. All you have to do is open the canvas you are working on, you will be able to see the symbols on the left side pane. If you do not find any relevant symbol, you can create a symbol from scratch and save it in your personalized library. Or you can find more
building plan symbols
and
building plan templates
here.

What if I want to show my design to others?
EdrawMax not only lets you share your designs on social media, but we also have a Presentation Mode wherein you can let your team look at your designs directly.

Can I make building plans online?
Yes, of course. You can easily work on building plans online and offline using EdrawMax. Building designs can be easily created with
EdrawMax Online
. Moreover, it has the same features as desktop version, and supports Cloud-based team collaborations.
More Resources
Unlock your diagram possibilities by exploring more diagram makers here.
Find more ideas, tips and knowledge to help create floor plans.
Need help? Find the instruction or contact support here.