Knowledge
Get Your Poster Sizes Right
Know it All about Poster Size
Posters are the most efficient way of spreading out information about something. Whether you are planning an event or just want to market your latest food outlet or are just trying to spread some awareness, posters always come in handy.
The problem arises when you go to the poster shop and come across the different sizes. Worried about making the wrong choice? Well, that is what we are here for.
This article will give you all the poster size-related details so that you may pick the right one.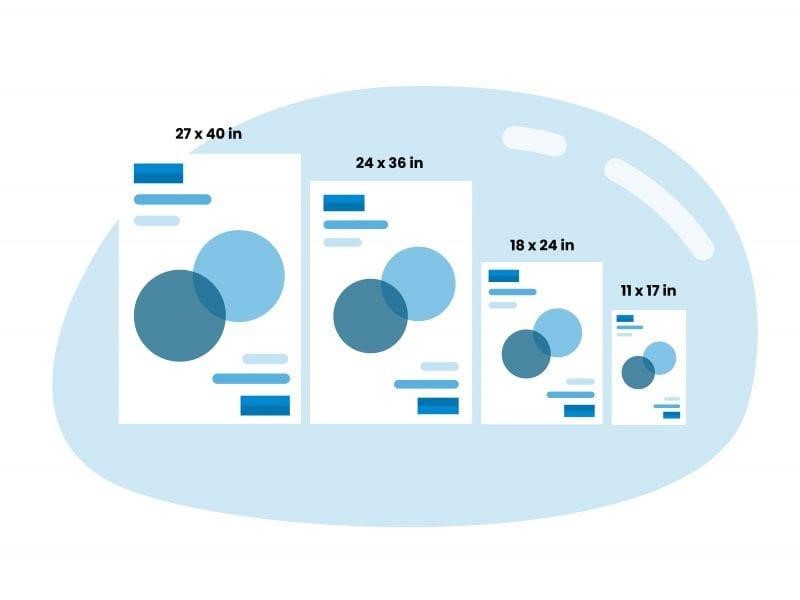 Part 1: Different Poster Sizes
First of all, you must be aware of all the different sizes of posters available in the market. There may be slight differences in the measures available to you, but most of the standard sizes will be listed here.
The Smallest Size
The smallest poster size available in the market is that of 11x24 inches or 279x432 millimeters. This poster size is the most common because of its useability. It does not take up too much space on bulletin boards and is also great for handing out to people. The posters of this size are often known as flyers. This is also known as Ledger, Tabloid, or ANSI B size.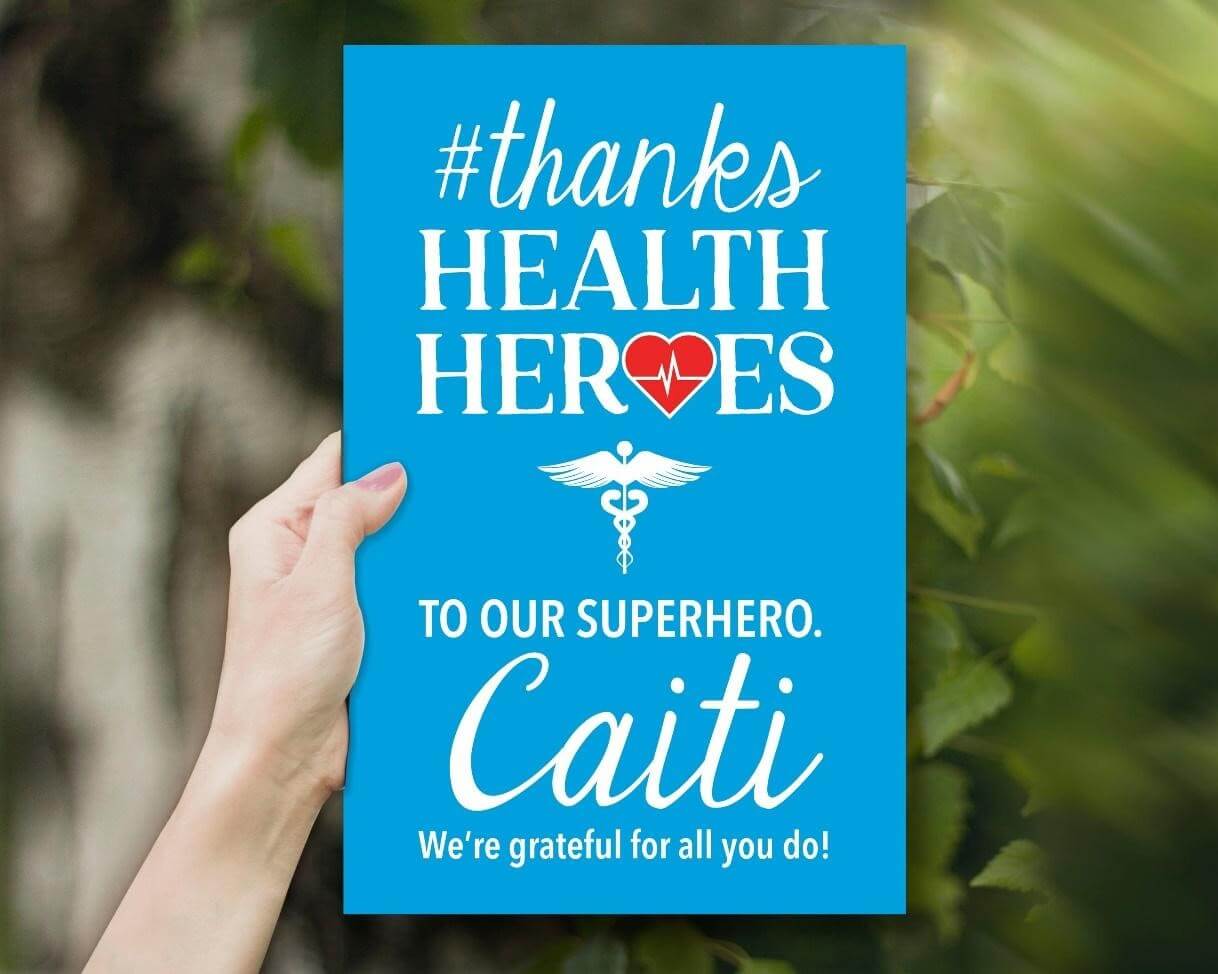 Medium Sized Posters
Now, the medium size may vary depending upon your shop. This size is available in 18x24 inches (457×610mm), 16x20 inches (406x508mm), and 17x22 inches (432x559 mm). These sizes are often used when you want to grab the attention of the audience. These sizes are ideal for university posters for teams, bands, etc., or for displaying important information (like at the doctor's office or for awareness campaigns). The size 18x24 inches is also known as the Architectural C size.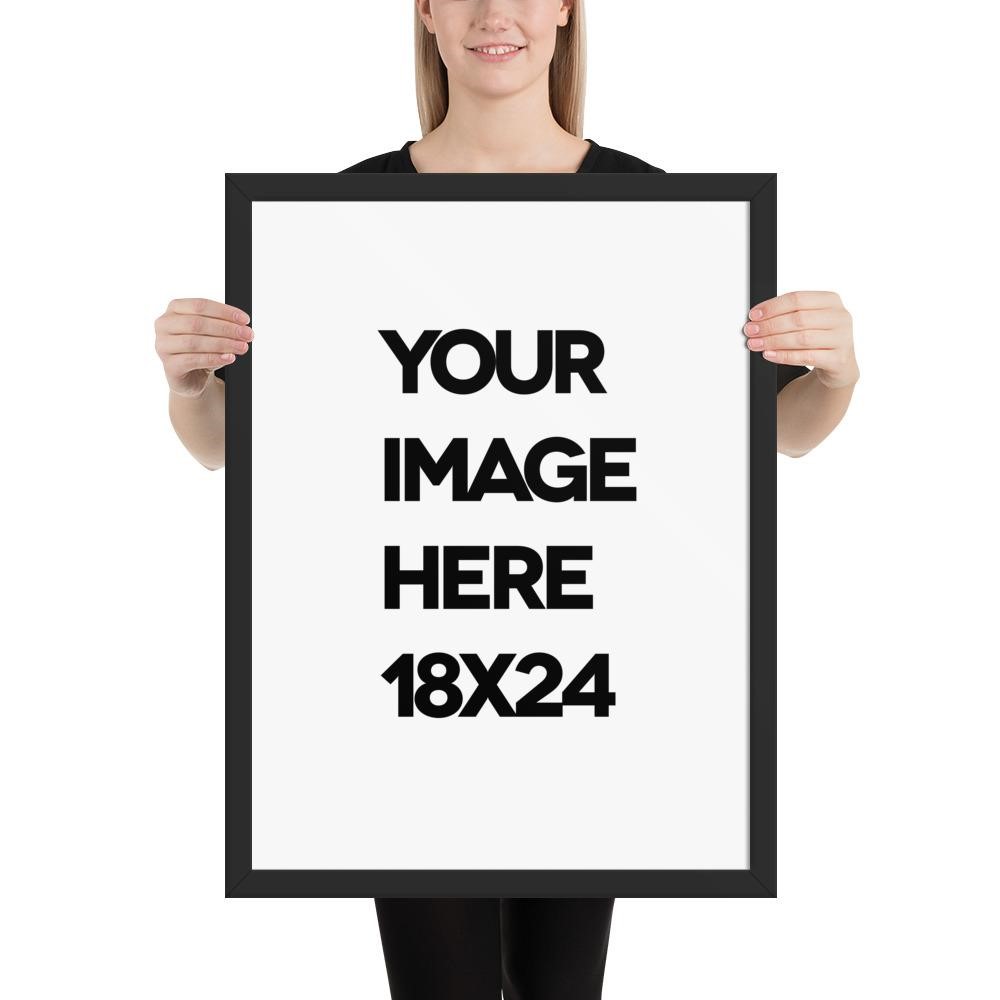 Large Sized Posters
These posters are usually 24x36 inches (609.6x914.4 mm) and are used for advertisements or infomercials. They are ideal for situations where you want the audience to get significant info at a glance. The most crucial bit is written in extensive writing and the other details in smaller script. This is done so that the reader may step closer if the poster intrigues them. These posters are often seen in dorm rooms, or outside cinemas (advert of movies), or at a bus stop. This size is also known as the Architectural D size.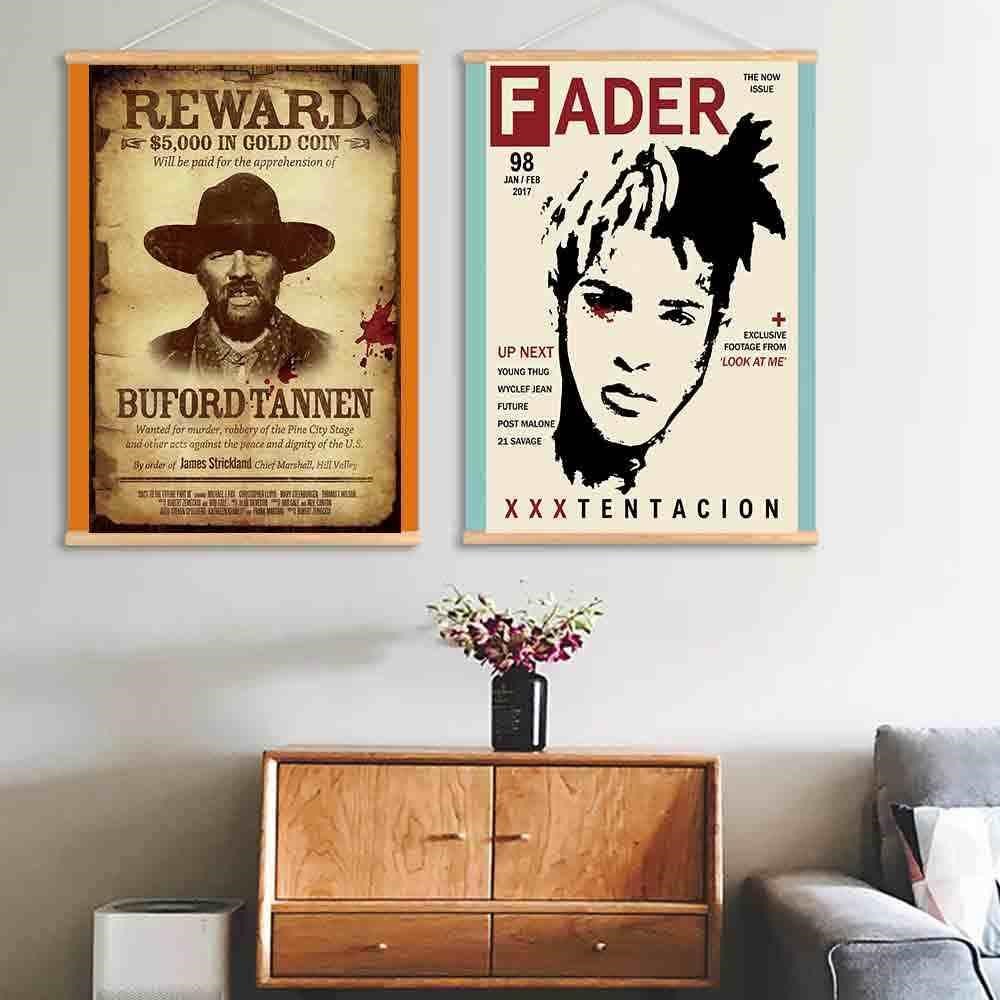 Movie Posters
Movie posters are slightly different from the rest of the signs because the official movie posters are standardized. These standards are most common in the USA film industry. According to these standards, there are two different sizes for movie posters.
27x40 inches (686×1016 mm): is the size used for official movie posters. It is known as a One-sheet size and is often distributed to movie theatres for advertisement.

40×60 inches (1016×1524 mm): posters on the subway or bus stop are of this size.
These two sizes are one way of verifying the authenticity of a vintage movie poster as they are the only two sizes used for official advertising by film studios.
Part 2: Choosing the Right Poster Size
Choosing the right poster size is a straightforward task. Imagine where your poster will be hanged and how much information you are putting upon it. Also, keep in mind your budget, how many signs you require, and what kind of impact you desire. Once you have all that figured that out, choose the size you find most suitable. The measures mentioned above are commonly available, but you can also go for other sizes as per your requirement.
So now that you have all the details mapped out and know pretty much, there is to know about posters. All you have to do is get them printed.
Tip: sure to ask your printing company or paper supplier if they have your desired size available.
Part 3: Tips for Designing the Perfect Poster
Tip #1: Have a Strategic Plan
Poster designing is an intricate process. For designing a perfect poster, you must know what your game plan is. Ask yourself: why am I creating this poster? Once you have the reason in mind, it will guide your poster design. Think of yourself as one of the people of your target audience and plan accordingly.
Tip #2: Ensure Readability
Your posters must be readable from a distance. People, in general, are least interested in reading signs. They stop only when it is something of their interest. And they will find something of interest only if they can read it from afar.
Tip #3: Include a Call-to-Action.
Most posters have a reason behind them. A food outlet wants you to buy from them, a movie theatre wants you to purchase tickets, a campaign wants you to donate, and whatnot. You want your poster to interact with the audience, and call-to-action is the way to do it. Therefore, do not forget to add a catchy call-to slogan. Ensure that it is visible and not something that can be missed.
Tip #4: Choose the Colors Carefully
The colors you choose for your poster will play an essential part in its receivability. Choosing the right colors is the easiest way of grabbing anyone's attention. For that purpose, make sure your colors are not dull. Add good contrasts keeping the text in mind. Do not use monotone palettes. Instead, use distinct colors that complement the content of your poster.
Tip #5: Be Unique
The most important thing to keep in mind is that your poster is one of many. It will be competing for attention among many others, so bring a uniqueness to it. Make sure that it stands out from the line of posters. Be it the colors, text, or design. Do something that attracts the reader towards it.
EdrawMax
All-in-One Diagram Software
Create more than 280 types of diagrams effortlessly
Start diagramming with various templates and symbols easily
Superior file compatibility: Import and export drawings to various file formats, such as Visio
Cross-platform supported (Windows, Mac, Linux, Web)
Security Verified |
Switch to Mac >>
Security Verified |
Switch to Linux >>
Security Verified |
Switch to Windows >>
Part 4: Choose the Right Paper
Once you have finalized the design of your poster, it's time to get it printed. You may think of it as a simple task, but printing posters do have a few tricks.
When it comes to choosing the right paper, there are certain factors to observe.
Material of the Paper:Paper is made of different materials such as wood, cloth, synthetic fiber, and even plastics. Each of these materials serves other purposes. You can even choose an environmentally friendly biodegradable paper. Choose the material which suits your purpose. Also, make sure you use acid-free paper to avoid yellowing.
Budget: Depending upon your budget, choose the type of paper wisely. If you are printing a bulk of posters, you may lean towards a cheaper form. However, if you wish to post a good quality paper, you may count towards an expensive canvas. Furthermore, if you are mailing your posters, keep in mind that more weight costs more. Once they are jolted down, draw a larger circle around it.
Stock Weight: Stock weight is the weight of the paper you use. Here, you must be mindful of the location. Indoor locations tend to keep the posters safe and secure. So, if your sign is going to be outdoors, make sure it is durable. For this purpose, use an 80 lbs. (120 g/m2) or 90 lbs. (163 g/m2) paper. This paper is heavier but sturdy and will provide longevity to your poster. However, bulk production should use a piece weighing at least 60 lbs. (90 g/m2).
Decide upon the paper that best suits your needs and print away!
Part 5: Conclusion
Choosing the right poster size, designing a poster, and then printing is all part of a lengthy but fun process. We have given you all the necessary information, but only you can pick out the best option.
So, give it some thought and go with what feels right in your gut!
Related Articles
Know More about Poster Size with EdrawMax. Try it Free!
LEARN MORE