Standard Operating Procedure (SOP)
Compelete Guide to Standard Operating Procedure (SOP)
Part 1: What is Standard Operating Procedure (SOP)?
What is SOP? Well, a Standard Operating Procedure "refers to a set of instructions necessary to complete tasks according to your business running standards, provincial laws or industry regulations."
In simple terms, SOP is also termed as a procedure that describes the activities necessary to complete tasks but only specific to your operation or organization. It includes detailed steps and information such as who, when, and where. This document is commonly used in manufacturing industries, highlighting step-by-step instructions for a seamless product manufacturing process.
Typically, there are 3 formats of Standard operating procedures, namely:
a) Step-by-step format:Ideal for simple, non-complex processes, i.e., installing windows, designing an infographic, etc.
b) Hierarchical step format: This is an advanced step-by-step format containing steps and several sub-steps for detailed explanation or processes.
c) Flowchart format: This format is ideal for multiple outcomes tasks with multiple paths needed to achieve one outcome.
Part 2: Purpose and Benefit of SOP
An SOP is a unique project management tool applied in different fields and for other purposes. Here are some of its goals and benefits:
• For maximization of productions requirements
• It can be used as a training manual
• To avert the occurrence of any manufacturing failures
• For ensuring safety
• To ensure compliance standards are met
• To ensure there is no adverse effect the practice has on the environment
Part 3: SOP Symbols and Elements
The picture below shows what each symbol represents and how to use it:
a) Start Symbol: Also known as the terminator, it is a symbol used to start every flowchart.
b) Input Symbol: This symbol represents data needed by or for the procedure, i.e., components or materials.
c) Process Symbol: This symbol represents tasks or activities that are to be completed by specific actors.
d) Decision Symbol: This is symbol acts as a check point of the entire process in which it checks the condition of the procedure, and then it defines what is to be done next.
e) Output Symbol: Denotes the results of the procedure
f) End Symbol: This shows the end of the whole design or process
Part 4: What to do Before Creating SOP
Before you start designing your SOP flowchart, there are three major things you need to do or know, which are:
• What each symbol stand for
• What the document or flowchart should include (details or info)
• If you already have these details, organize them; however, research to collect these details if you don't have them yet.
Part 5: How to make SOP in EdrawMax
Key Note: there is no standard procedure that will help you write a well-defined SOP for your organization since there are three different formats of SOP. However, there are several steps that you need to follow for each design, and in our case, we are going to highlight efforts for a Flowchart format SOP.
So, let's get started.
Step 1: Choose the Basic Flowchart
On the left navigation, pane click on "New," navigate to "Flowchart," and then "Basic Flowchart."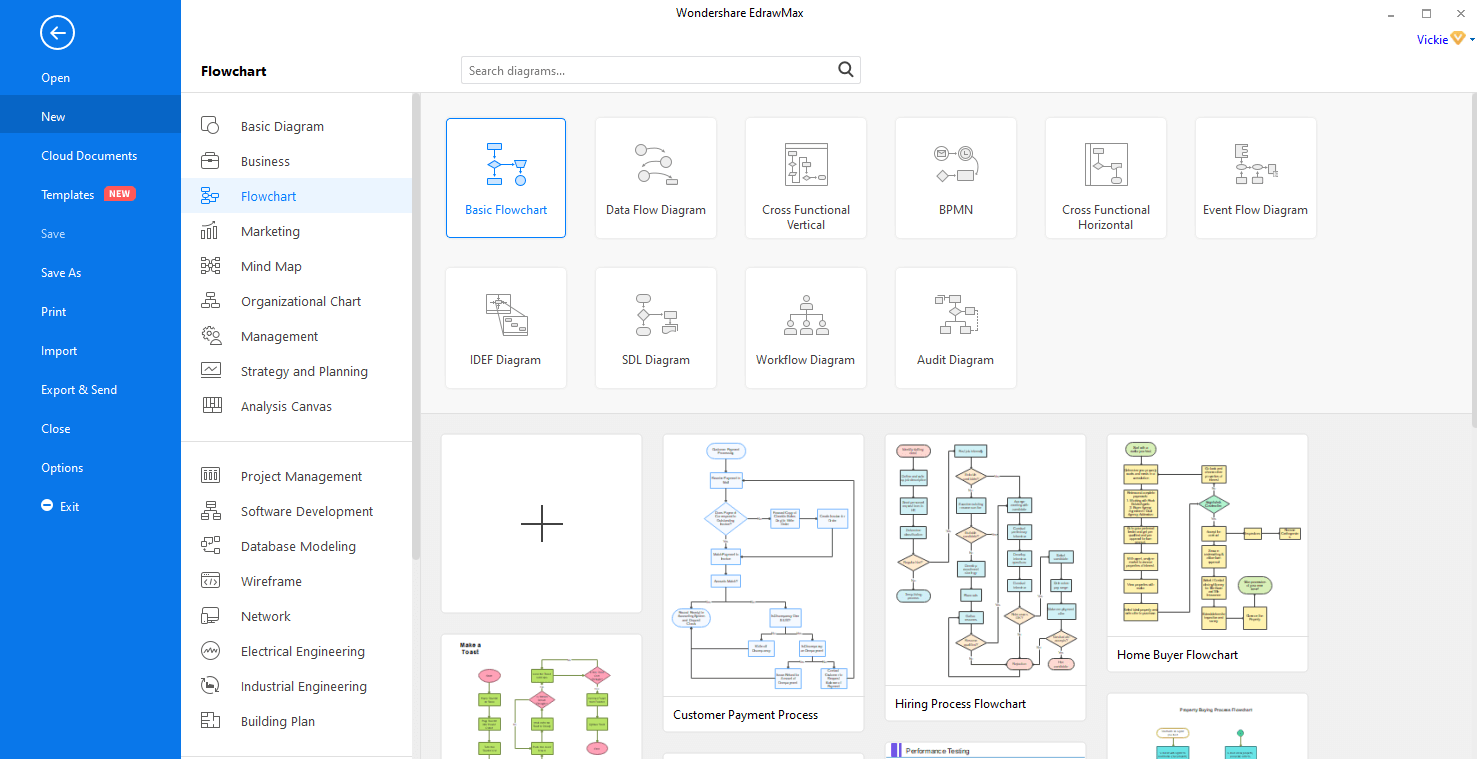 Step 2: Modify or Create your Flowchart
You will see several templates; you can select the one you like or create yours from scratch by clicking on [+].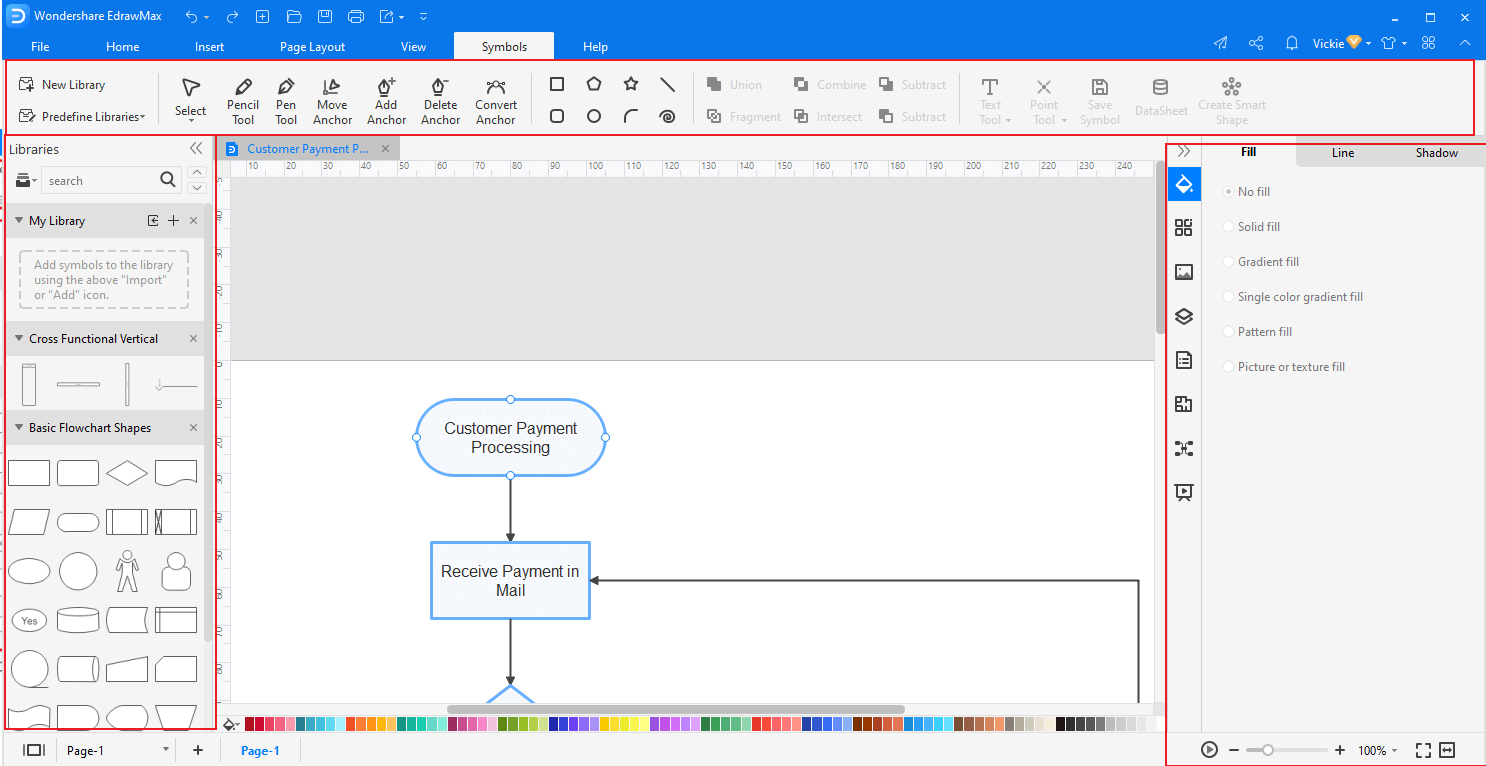 Step 3: Export
After you're done creating or modifying your flowchart diagram, you can save it as well as export it. To keep it, click in on the "File" at the top right left corner of your screen, scroll down the navigation pane that will show up, and click on "Save As."
To export it, follow the same procedure, but this time instead of clicking "Save As," click "Export." One good thing is that you can export the file in several formats, including; editable MS Office file, PDF, Graphics, SVG, and Visio vsdx file.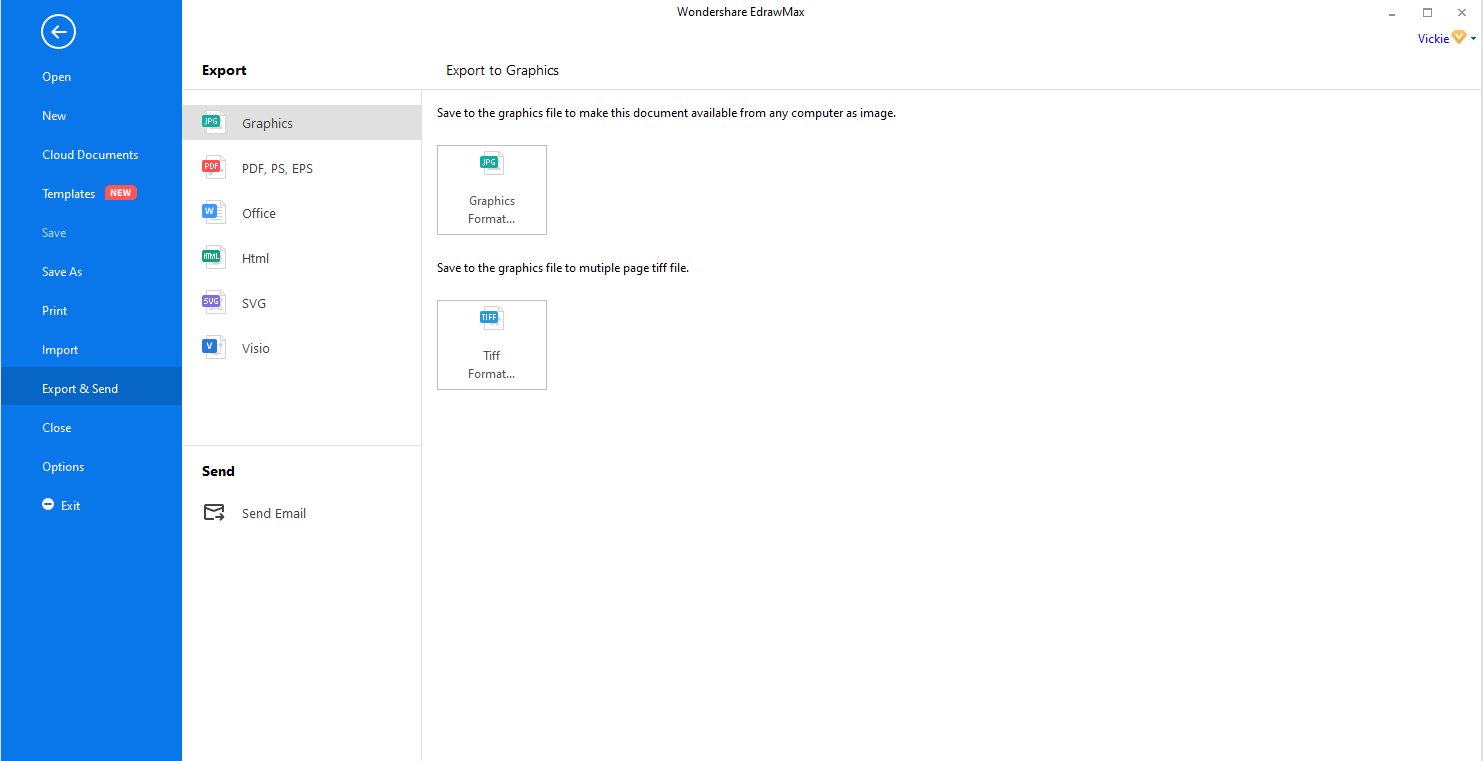 Step 4: Share Your Chart
You may need to share your chart if you are working in or as a team. Therefore, EdrawMax has included a share feature at the top right corner of your screen. Click it to share your work with your team or department.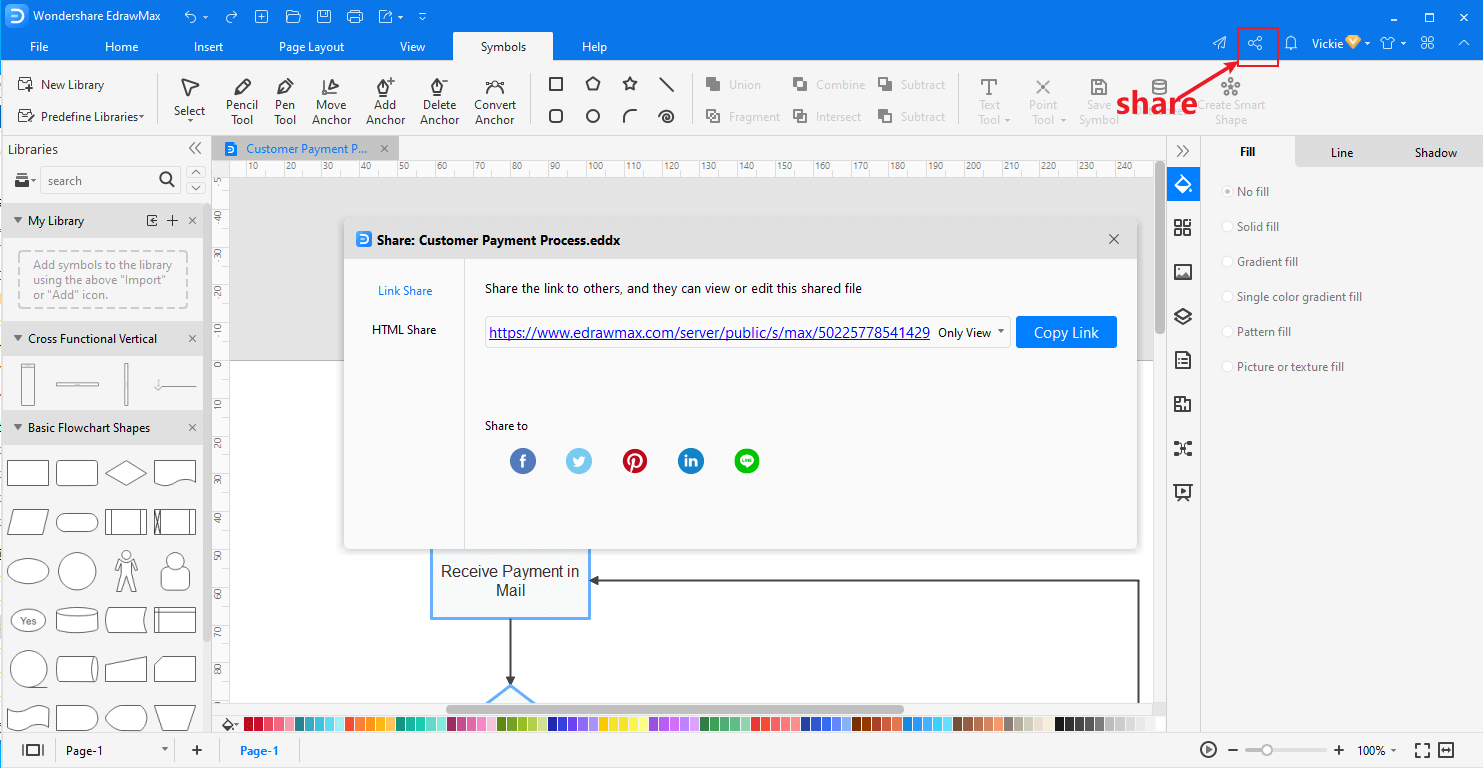 EdrawMax
All-in-One Diagram Software
Create more than 280 types of diagrams effortlessly
Start diagramming with various templates and symbols easily
Superior file compatibility: Import and export drawings to various file formats, such as Visio
Cross-platform supported (Windows, Mac, Linux, Web)
Security Verified |
Switch to Mac >>
Security Verified |
Switch to Linux >>
Security Verified |
Switch to Windows >>
Part 6: Tips for making SOP
A professional flowchart diagram should be comprehensive and easily understandable by all actors involved in a specified project. To help you achieve this, we have included the essential tips on making the right SOP diagram. These tips include:
• Create an SOP flowchart that fit the intended/targeted environment by using procedures, style, and language best suited to that environment
• Ensure that activities occur as they are supposed by using clear and concise language to write it
• Ensure that your SOP data provides adequate information to avoid impractical procedures and for consistent performance too.
• You can create more than one SOP if you have complex systems/processes with numerous paths ad outcomes.
• Before releasing your SOP to be implanted, its drafts should be tested several times.
Part 7: SOP Example Diagram
The Nursing procedure flowchart below is an excellent example of a standard procedure diagram. The diagram visually shows a nursing procedure on caring for the umbilical cord that has to be done by a caregiver. It consists of three major parts; the caregiver, Things needed, and environment. Within each region, it shows the steps to be taken in chronological order.