Network Diagram Software for Mac and Windows
Network diagram maker is excellent in drawing network diagrams (AWS, Cisco, Rack...) on Mac, Windows and Linux. Starting with a drag-and-drop interface and a large collection of ready-made network symbols, even one without any drawing skill could make professional-looking network diagrams in minutes.
Try it Free
Try it Free
Try it Free
Download for Windows 2000/2003/2008/XP/Vista/7/8/10
Download for Mac OS X 10.10 and later
Download for Linux Debian, Ubuntu, Fedora, CentOS, Mint and more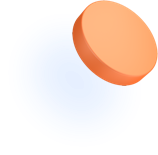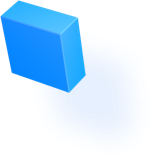 Network Diagram Software on OS X
Edraw is a great network diagram Visio alternative for Mac OS X. It's used as a powerful, fast and easy-to-use network diagram drawing program, which lets you layout your home network, cisco network, wan network, aws network and other network graphic visualizations with premade high quality symbols. It's really cheap yet with premium quality. Many users have embraced it as the ultimate network diagram desktop program for Mac system.
Full Network Diagram Symbols
Using standard and polished symbols will help produce accurate and presentation-quality network diagrams. Edraw includes thousands of symbols for network diagram design which are divided into 30 separated libraries. You can load any library as you please and close those you don't need. Edraw also offers you tools to personalize the symbols or create custom symbols on your own.
Quickly Draw Network Diagram on Mac
How to Create Network Diagram
Using this program, you will have a wonderful experience in making network diagrams. No matter you are a novice or a professional, you can deal with it at first sight and you can make marvelous network diagrams with only a few mouse clicks. When you choose a drawing type and double click to start, the needed symbol libraries will open automatically on the left of the canvas.
Network Diagram Examples
We offer you plenty of network diagram examples to help spark ideas and get started fast. The examples also contain pre-made network diagram symbol libraries, so that you can actually download one as a quick start template to boost efficiency. Just add own texts, resize or move shapes, and change colors on the template to produce your own custom network diagram.
Available Network Diagram Types
We have separate libraries for different network diagram types so you can draw your preferred network diagram by using the exact symbol suite. You can find templates for 3D Network Diagram, Basic Network Diagram, AWS, Logical Network Diagram, Detail Network Diagram, Cisco Networks, etc.
You Will Love This Network Diagram Software!
Enjoy creating Network Diagram on Mac and PC with this easy-to-use software. You'll be surprised by its abundant symbols and templates, amazed by how easy it works, and satisfied with the service and price. Try it today!