How to Create An Azure Diagram

This page presents the detailed steps of creating an Azure diagram with Edraw. Even if you are a green hand in drawing diagrams, Edraw AZURE diagram maker helps you create professional Azure diagrams of high quality.
Part 1: What is The Azure Diagram?
Azure is Microsoft's public cloud computing platform. It delivers a series of hosted services over the internet, including analytics, networking, and storage. Additionally, it allows you to build, deploy, and manage your own applications through its infrastructure as a service (IaaS) and platform as a service (PaaS) solutions. Because of its wide range of services, Azure used by companies ranging from smaller companies, to Fortune 500 companies.
Azure's pricing model is scalable, which makes it an attractive option for small and large companies alike. It has a reputation of offering secure, industry-specific solutions, which makes it an incredibly popular platform among public and private companies.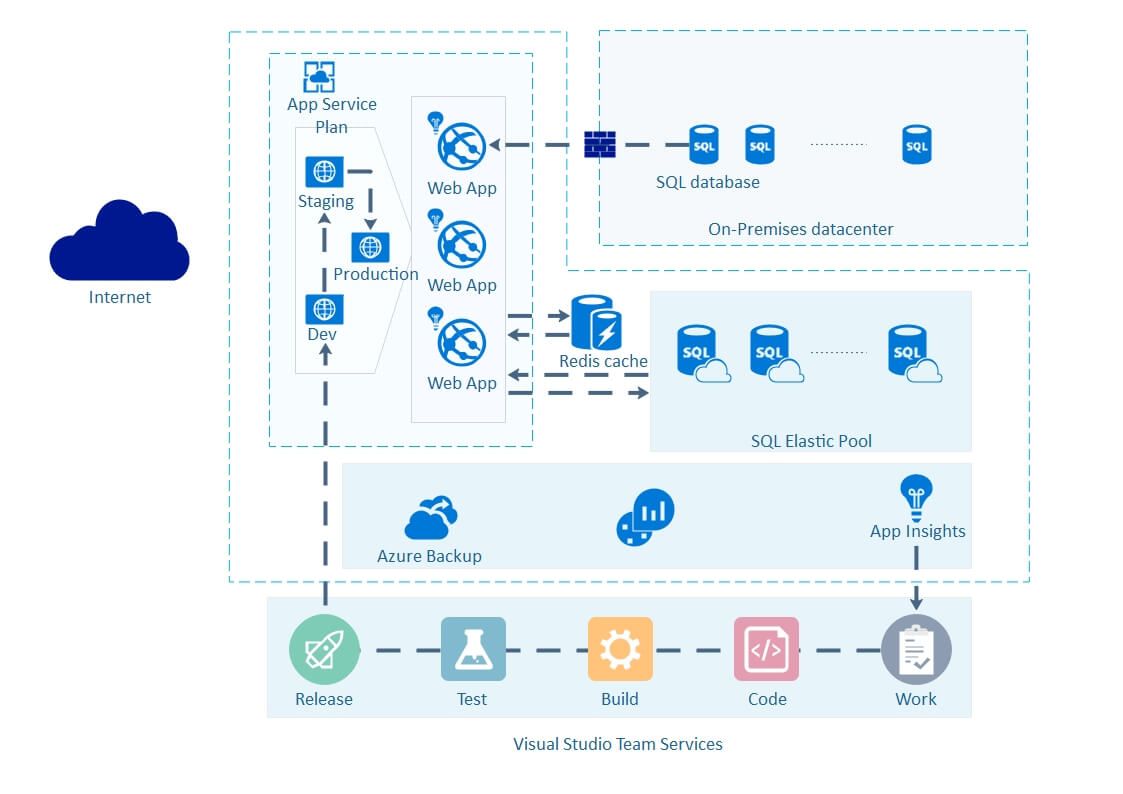 Source:EdrawMax
Part 2: How to Create An Azure Diagram?
How to make an Azure network diagram easily? Using EdrawMax to create your own Azure network diagram in minutes. If you have had Edraw installed, you can create a more detailed network diagram by using the Detailed Network Diagram templates.
Step 1: Open EdrawMax desktop software or EdrawMax web-based application.
Step 2: Navigate to [New] > [Network] > [Azure] in EdrawMax.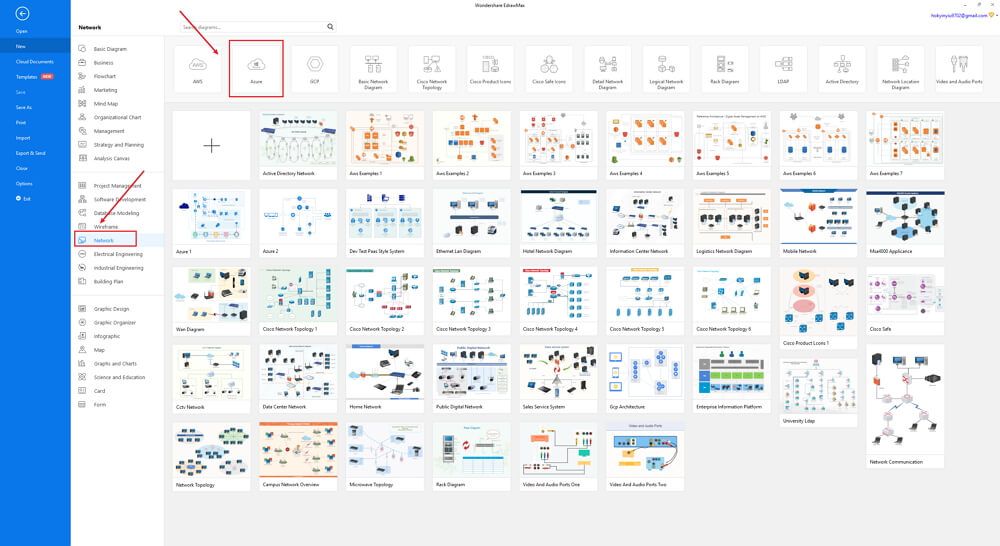 Step 3: Select one Azure diagram template to edit on it or click the [+] sign to start from scratch. Also, you can use massive Azure diagram symbols and elements from libraries in left menu to customize your Azure diagram.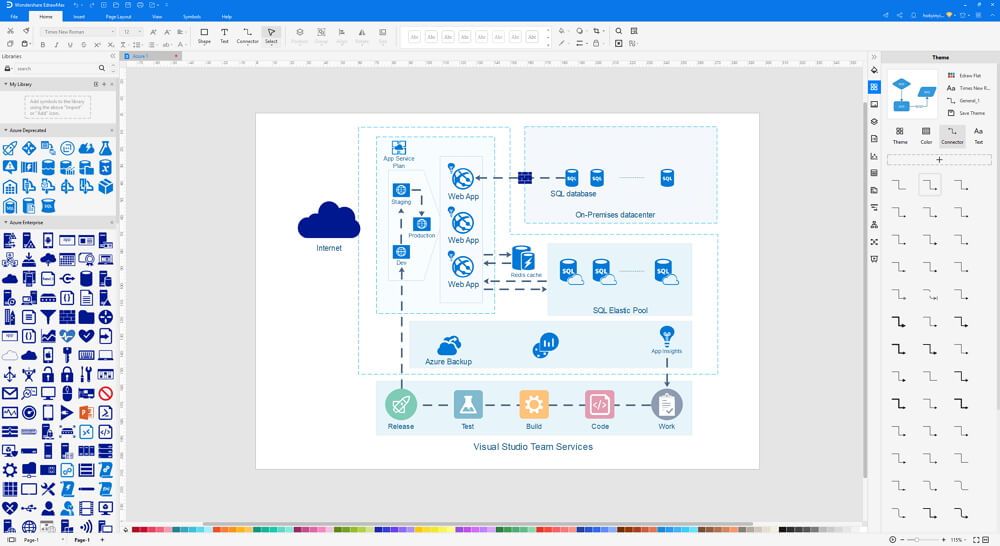 Step 4: Once finished your creation, you can export the file in multiple formats, including Graphics, PDF, editable MS Office file, SVG and Visio vsdx file.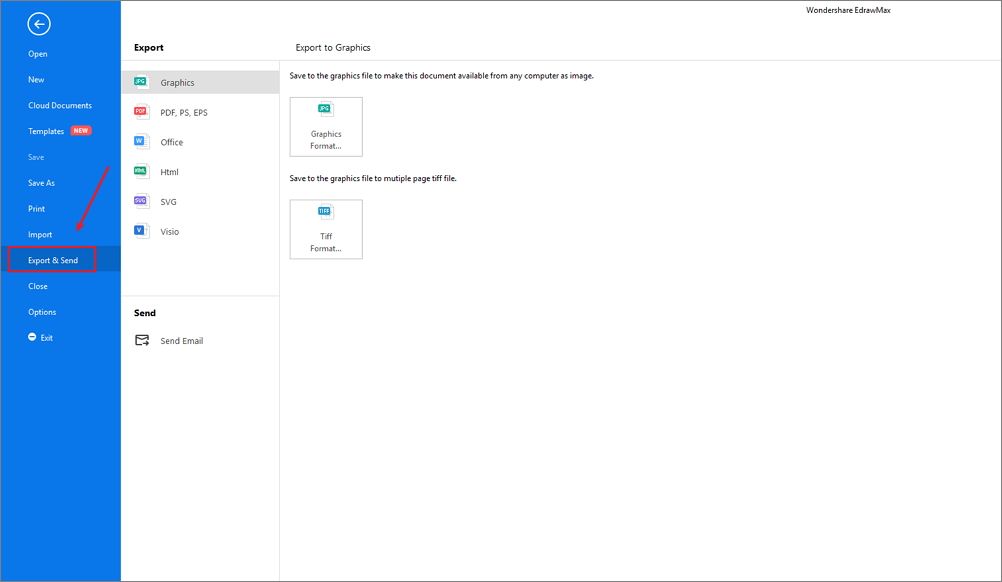 Step 5: Besides, you can share your Azure diagram with others via social media and web page. Or publish your Azure diagram in EdrawMax template gallery to show your work with others.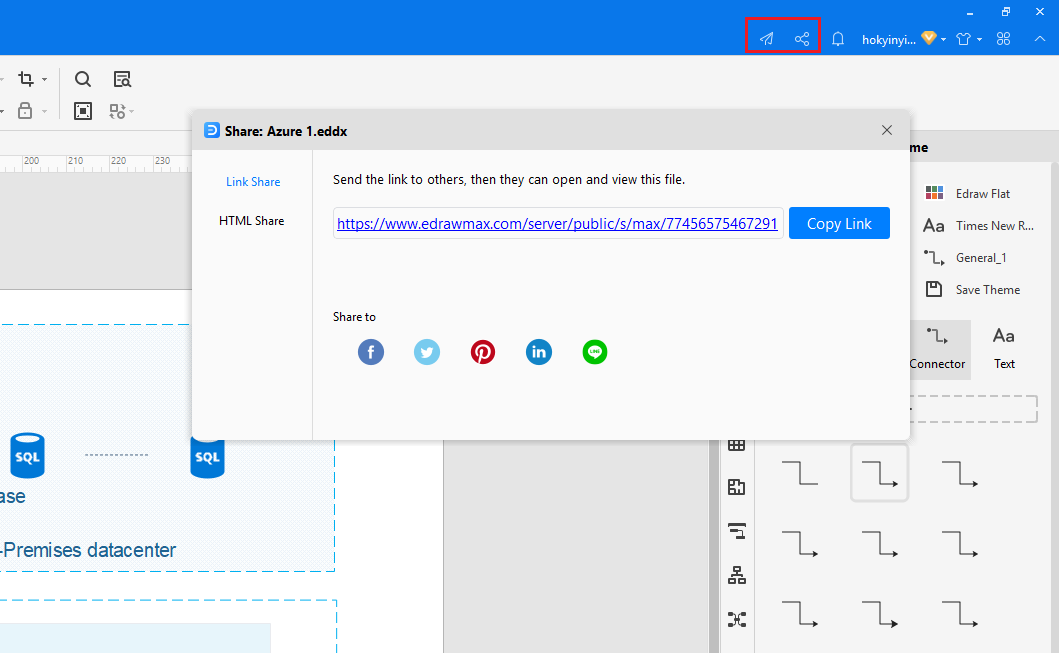 Part 3: Azure Diagram Maker - EdrawMax
One of the most powerful programs that can compete with Microsoft Visio, EdrawMax is yet another diagramming software available for Windows, macOS, and Linux. The tool has several categories for almost all types of industries, and each category further has numerous templates to choose from, thus saving you a lot of time that you would otherwise waste in structuring a diagram, Azure diagram for this example, from scratch.
Price: free to use, lifetime plan for individuals, license for team and business.
EdrawMax
All-in-One Diagram Software
Create more than 280 types of diagrams effortlessly
Start diagramming with various templates and symbols easily
Superior file compatibility: Import and export drawings to various file formats, such as Visio
Cross-platform supported (Windows, Mac, Linux, Web)
Security Verified |
Switch to Mac >>
Security Verified |
Switch to Linux >>
Security Verified |
Switch to Windows >>
Part 4: Azure Diagram Examples
Following are a few Azure diagram examples that would help you understand the diagram versatility.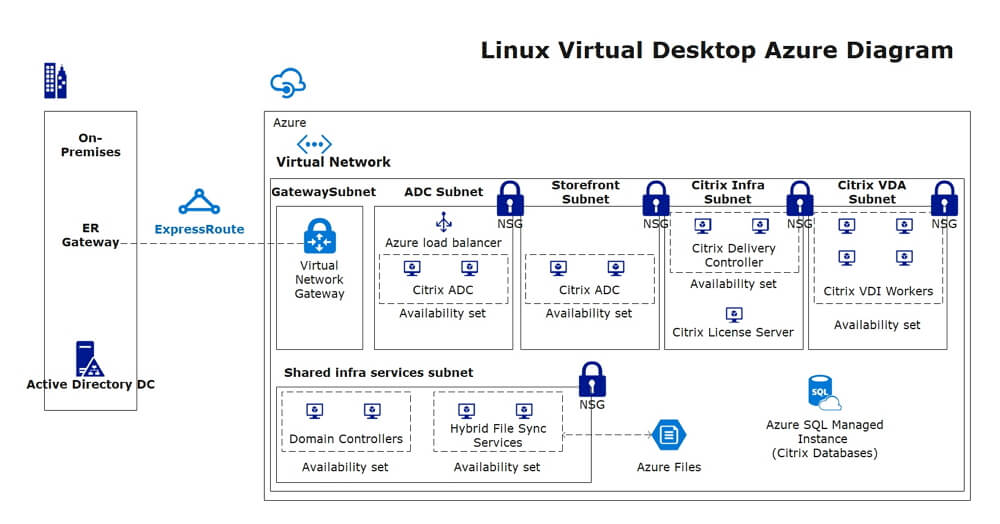 Source:EdrawMax
This Azure architecture diagram illustrates what happens when a corporate network is given access to the Linux Virtual Desktops. First, an ExpressRoute is established between Azure and the on-premises environment to enable swift and secure cloud connectivity.
Citrix XenDesktop - a virtual environment solution - is deployed for VDI, and CitrixVDA is run on Ubuntu. Correct network ACLs will be applied by Azure network security groups. Citrix services will be published by Citrix ADC.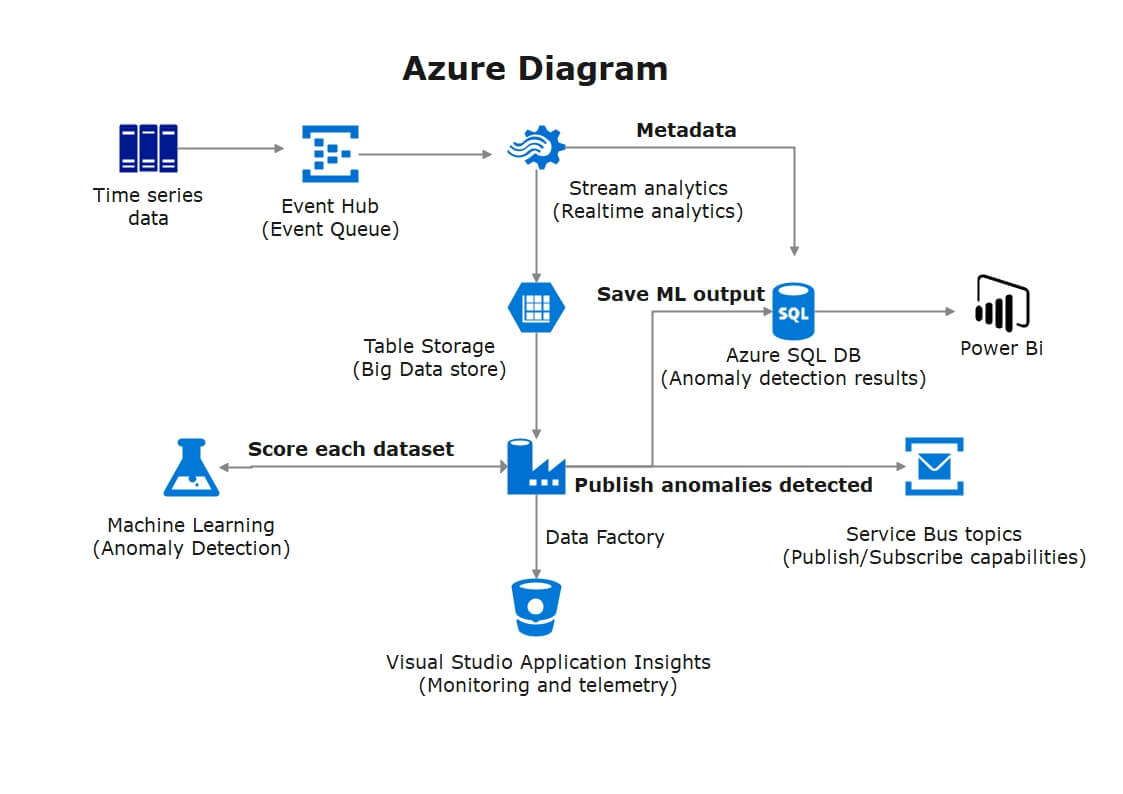 Source:EdrawMax
This Azure architecture diagram illustrates the process of Anomaly Detection with Machine Learning. Through the use of unique symbols and notation, developers can use this diagram as a guide to develop solutions using Microsoft Azure.
Part 5: Conclusion
According to this article, there are mainly four parts to illustrate what is Azure diagram, to tell you how to create an Azure diagram in EdrawMax, and to show you how easy and helpful EdrawMax tool is, then shows some Azure diagram examples. Creating a detailed Azure diagram with Edraw is an effective way to design and document a computer network, like the following illustration.
EdrawMax is an easiest all-in-one diagramming tool, you can create Azure diagrams and any other type diagrams with ease! With substantial Azure diagram symbols and cliparts, making Azure diagrams could be as simple as possible. Also, it supports to export your work in multiple formats and share your work with others. Get started to create your Azure diagram now!
Related articles