The Microsoft Azure Icons - EdrawMax

Pre-drawn Azure icons can help you quickly create standard Azure diagrams and this package provides general symbols and icons to represent Azure designs for different projects visually.
Part 1: What is The Azure Diagram?
Azure is Microsoft's public cloud computing platform. It delivers a series of hosted services over the internet, including analytics, networking, and storage. Additionally, it allows you to build, deploy, and manage your own applications through its infrastructure as a service (IaaS) and platform as a service (PaaS) solutions. Because of its wide range of services, Azure used by companies ranging from smaller companies, to Fortune 500 companies.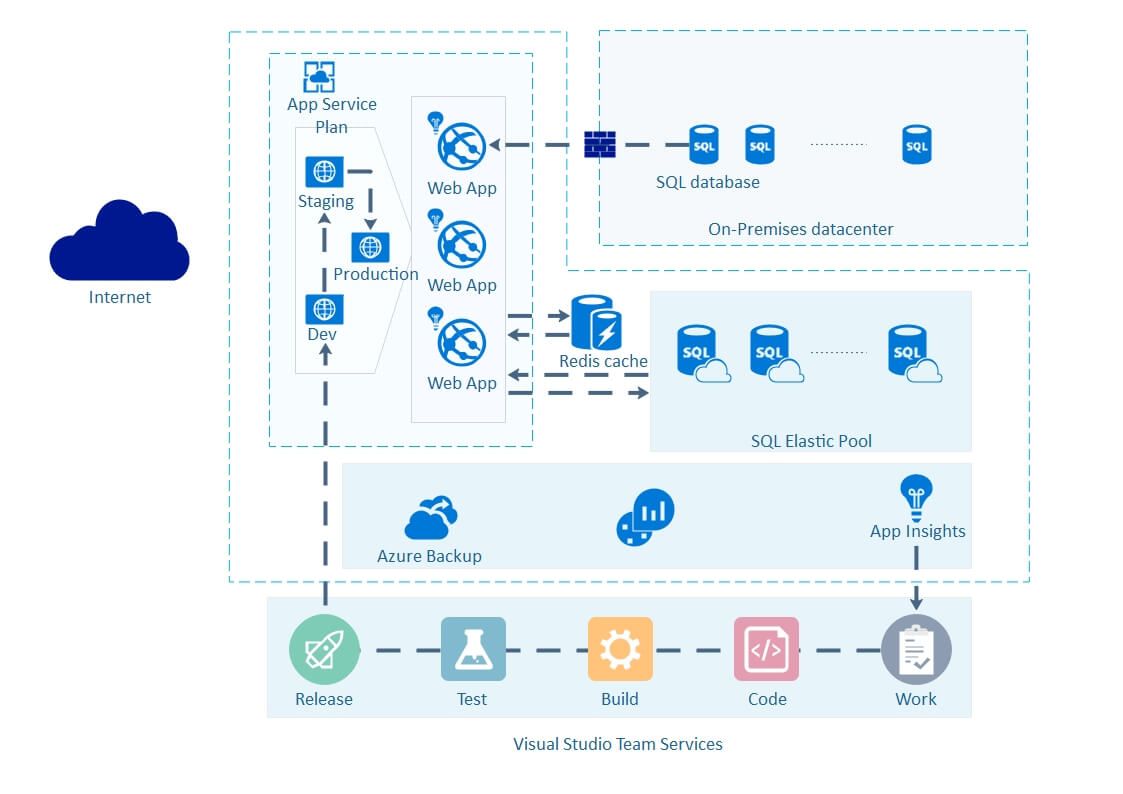 Source:EdrawMax
Part 2: What Are The Azure Symbols
Thousands of differet type icons are included in libraries. And the following presents an overview of the Azure icons libraries which are comprehensive and standard. Those icons are divided into 8 different categories - cloud, deprecated, enterprise, general symbols, intune, MS Product, system center, VMs by function included. All icons are vector which can be adjusted and modified without distortion situation.
Azure Cloud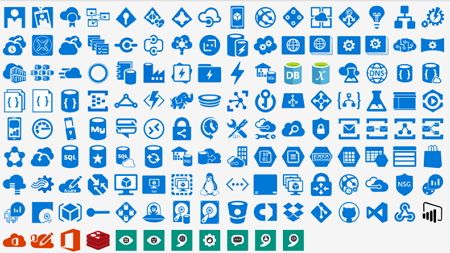 Azure Deprecated
Azure Enterprise
Azure General Symbols
Azure Intune
Azure Microsoft Products
Azure System Center
Part 3: Azure Diagram Maker - EdrawMax
One of the most powerful programs that can compete with Microsoft Visio, EdrawMax is yet another diagramming software available for Windows, macOS, and Linux. The tool has several categories for almost all types of industries, and each category further has numerous templates to choose from, thus saving you a lot of time that you would otherwise waste in structuring a diagram, Azure diagram for this example, from scratch.
EdrawMax is a powerful but easy-to-use Azure diagram software that makes it easy to create Azure diagram based on pre-formatted Azure diagram templates and examples - with no drawing required. The smart vector Azure symbols are designed with auto generation, allowing users to add and connect shapes easily.
EdrawMax
All-in-One Diagram Software
Create more than 280 types of diagrams effortlessly
Start diagramming with various templates and symbols easily
Superior file compatibility: Import and export drawings to various file formats, such as Visio
Cross-platform supported (Windows, Mac, Linux, Web)
Security Verified |
Switch to Mac >>
Security Verified |
Switch to Linux >>
Security Verified |
Switch to Windows >>
Part 4: How to Create An Azure Diagram?
Need professional-looking Azure diagram icons for your design? These icons are a cinch to pop in. Download the full set of Azure icons right now and create professional looking Azure diagrams. You can look at the video below and find out how to use Edraw Max and make an Azure diagram by yourself.
Part 5: Conclusion
According to this article, there are mainly four parts to illustrate what is the Azure diagram and what are the Azure symbols via different classification, and to show you how easy and helpful EdrawMax Azure diagram tool is, Creating a perfect Azure diagram with EdrawMax is an effective way to design.
EdrawMax is an easiest all-in-one diagramming tool, you can create Azure diagrams and any other type diagrams with ease! With substantial Azure symbols and cliparts, making Azure diagrams could be as simple as possible. Also, it supports to export your work in multiple formats and share your work with others!
Related Articles