How to Use the Ansoff Matrix
Analyze and plan growth strategies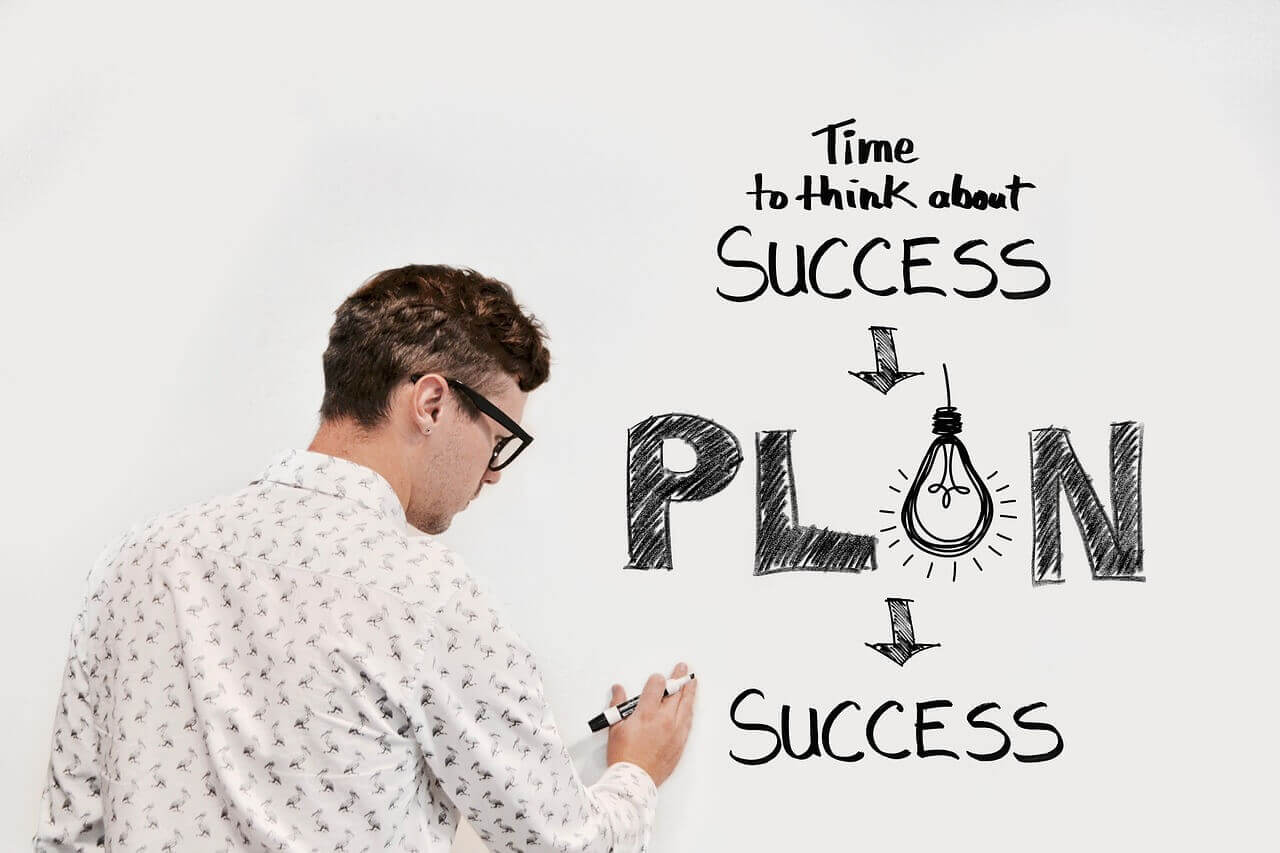 Part 1: What is Ansoff Matrix?
Short and long-term growth is something every company aims for. An Ansoff Matrix is used by businesses to analyse and plan their growth strategies, while also keeping users aware of the risks that may have to be dealt with. The Ansoff Matrix deals with four strategies: market penetration, product development, market development, and diversification. Market penetration presents the least risk, while diversification presents the most risk.
Ansoff Matrices are useful for helping companies analyse their growth plans, while also keeping in mind the risks that might occur. Marketing professionals often use these when developing growth and marketing strategies. in identifying the areas of growth and risk, it allows companies to decide on what courses of actions to take, or what alternatives they might consider as a backup.
Part 2: How to Draw an Ansoff Matrix Effortlessly?
How to create an Ansoff Matrix easily? Using EdrawMax to create your own Ansoff Matrix.
Step 1: Open EdrawMax desktop software or EdrawMax web-based application.
Step 2: Navigate to [New]>[Marketing]>[Matrix Diagram]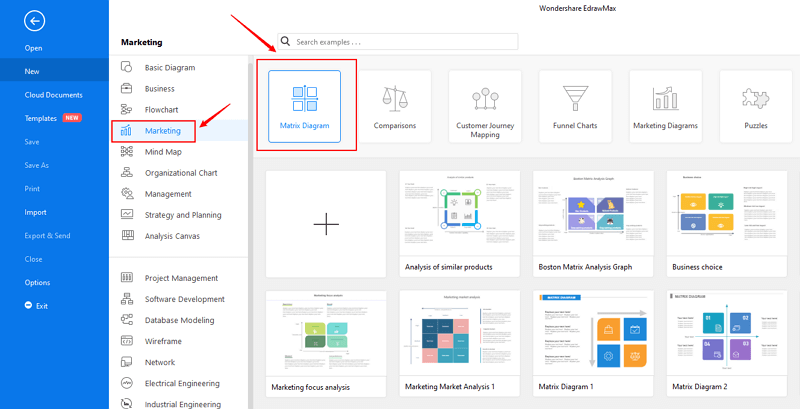 Step 3: Select one Ansoff Matrix template to edit on it or click the [+] sign to start from scratch. Also, you can use massive Ansoff Matrix symbols and elements from libraries in left menu to customize your Ansoff Matrix.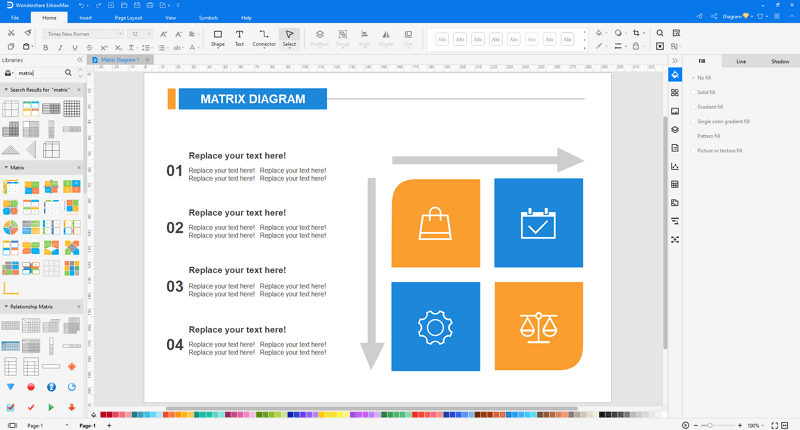 Step 4: Once finished your creation, you can export the file in multiple formats, including Graphics, PDF, editable MS Office file, SVG and Visio vsdx file.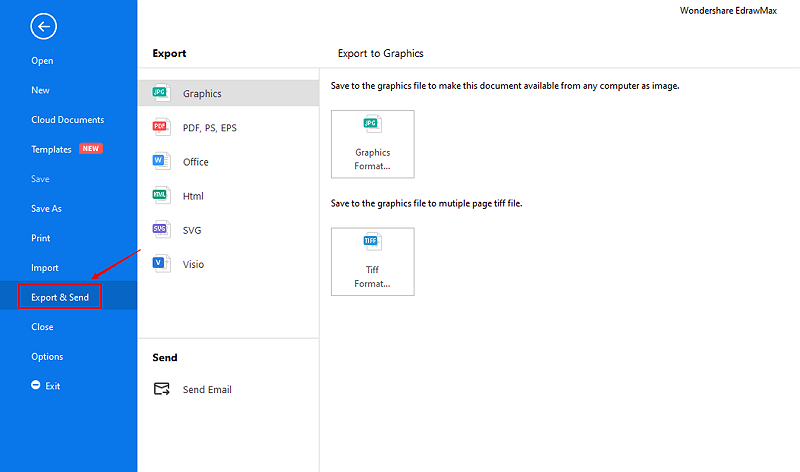 Step 5: Besides, you can share your Ansoff Matrix with others via social media and web page. Or publish your Ansoff Matrix in EdrawMax template gallery to show your work with others.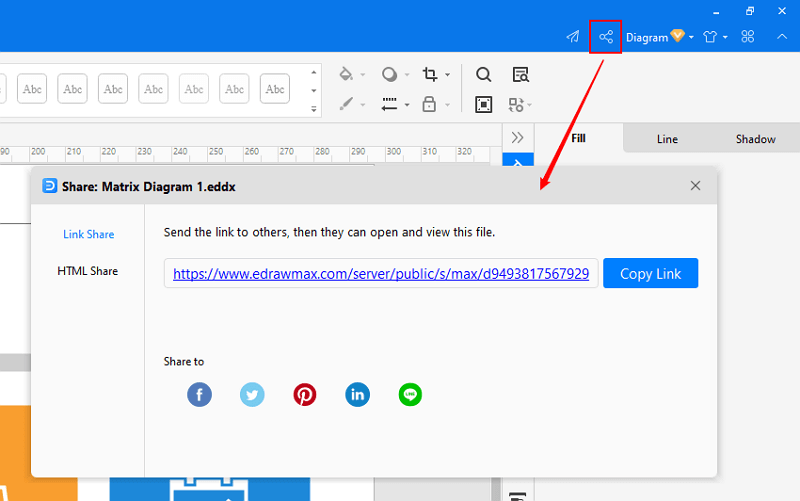 Part 3: Ansoff Matrix Examples
Example1: The Boston Matrix
The Boston Matrix was developed by consultants at the Boston Consulting Group in the 1970s, and is also known as the Product Portfolio Matrix. It is designed to help companies work out which of their products are worth attention, which should be stopped, and what strategies to use to improve sales.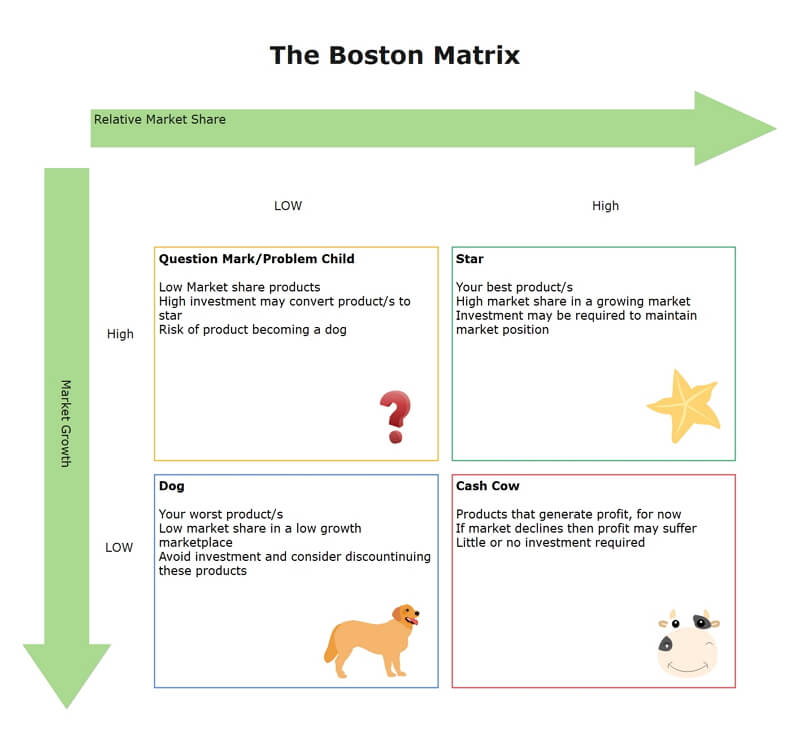 Example2: Deliberations and Decisions Matrix
This is an example of Ansoff Matrix for market penetration strategy. From the diagram, there are mainly four choices for people to choose, and the choices are divided into the product service and market customers.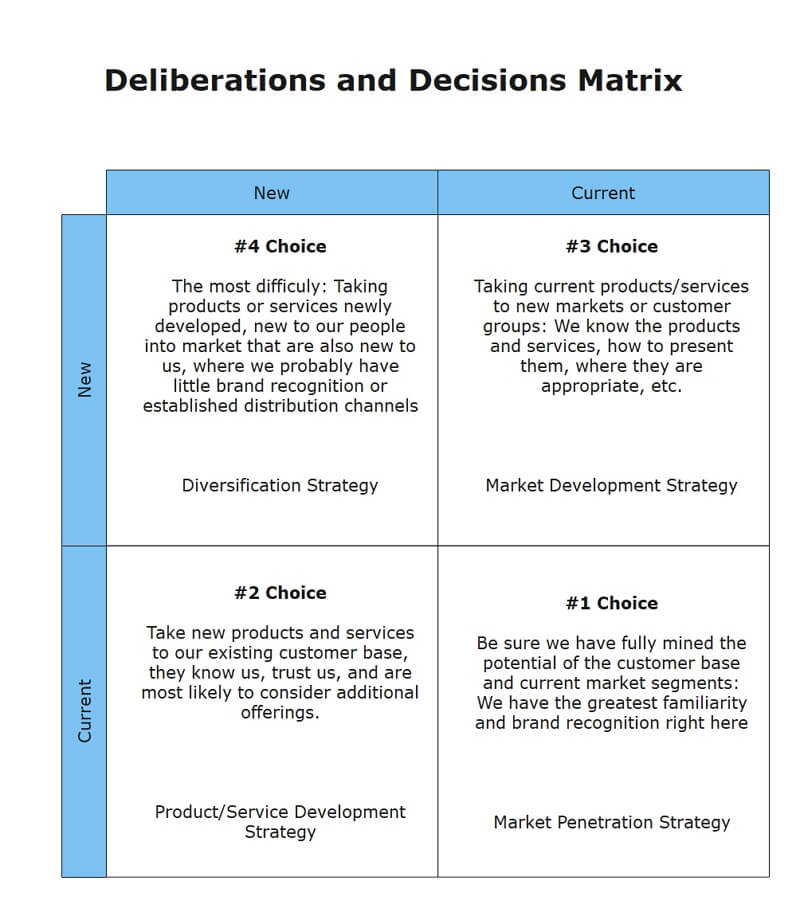 EdrawMax
All-in-One Diagram Software
Create more than 280 types of diagrams effortlessly
Start diagramming with various templates and symbols easily
Superior file compatibility: Import and export drawings to various file formats, such as Visio
Cross-platform supported (Windows, Mac, Linux, Web)
Security Verified |
Switch to Mac >>
Security Verified |
Switch to Linux >>
Security Verified |
Switch to Windows >>
Part 4: Conclusion
According to this article, there are mainly four parts to illustrate what is Ansoff Matrix, to tell you how to draw an Ansoff Matrix, to show you some Ansoff Matrix examples, and to tell you how to use an Ansoff Matrix. Generally speaking, the Ansoff Matrix is very useful because it can help executives plan their strategies for future growth.
EdrawMax is an easiest all-in-one diagramming tool, you can create Ansoff Matrix and any other type diagrams with ease! With substantial Ansoff Matrix symbols and cliparts, making Ansoff Matrix could be as simple as possible. Also, it supports to export your work in multiple formats and share your work with others. Get started to create your Ansoff Matrix now!