Organizational Chart in Word

To create an organizational chart in MS Word, programs designed specifically for the purpose of creating org charts are particularly well-suited to the task.
Edraw is an awesome org chart maker for Windows that provides users with the option to create any type of organizational charts with ready-made templates and handy drawing tools. With the MS-style interface, you can quickly create organizational charts using pre-drawn examples and as many as 6000 symbols for making your org charting tasks a snap.
It's easy to create an organizational chart in Edraw Max software. When you finish creating your chart, one click on the upper toolbar will transfer the org charts into MS Word.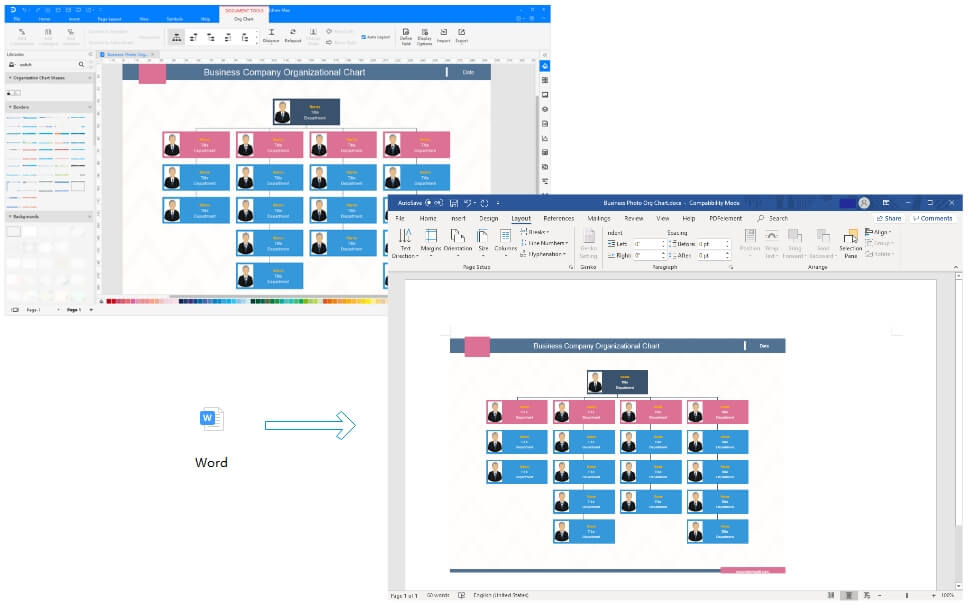 The exported organizational chart shapes are vector-level in the MS Word. The symbols are completely vector in nature, you can customized it as per your requirements in MS Word.
Example of Company Organizational Chart in Word
Example of Enterprise Organizational Chart in Word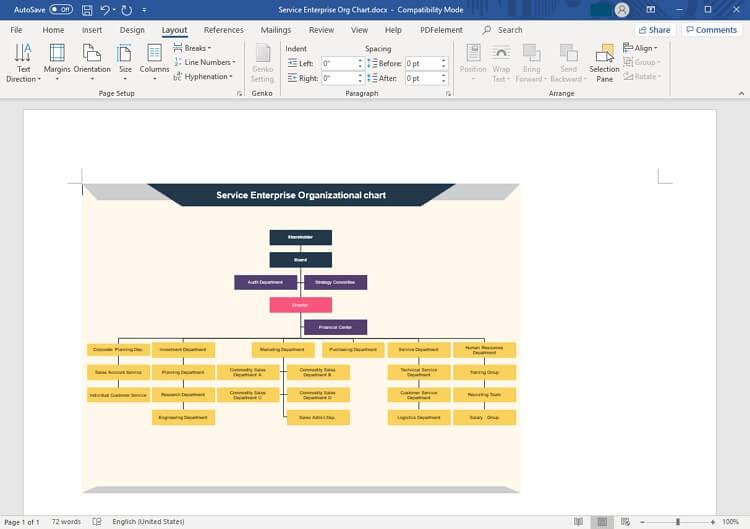 Relative Resources
Create Organizational Chart in PowerPoint
Create Organizational Chart in Excel