How to Make a Poster
Promote ideas, goods or sevices
Part 1: What is Poster?
A poster is a physical or virtual tool used to promote ideas, goods, or services in a public setting. Primarily composed of text and images, the purpose of a poster is to communicate a message, inform, and capture an audience's attention. Advertising, PR professionals, and business owners commonly use posters as a cost-efficient way of marketing their goods and services.
Posters are a popular method of marketing and advertising due to its relatively low cost of production, as well as their ability to be mass produced. In addition, it is considered to be one of the most versatile methods of visual presentation - they are used in education, business, politics, sports, and just about any field imaginable.
Part 2: How to Make a Poster Effortlessly?
How to make a poster easily? Using EdrawMax to create your own poster.
Step 1: Open EdrawMax desktop software or EdrawMax web-based application.
Step 2: Navigate to [New]>[Graphic Design]>[Poster]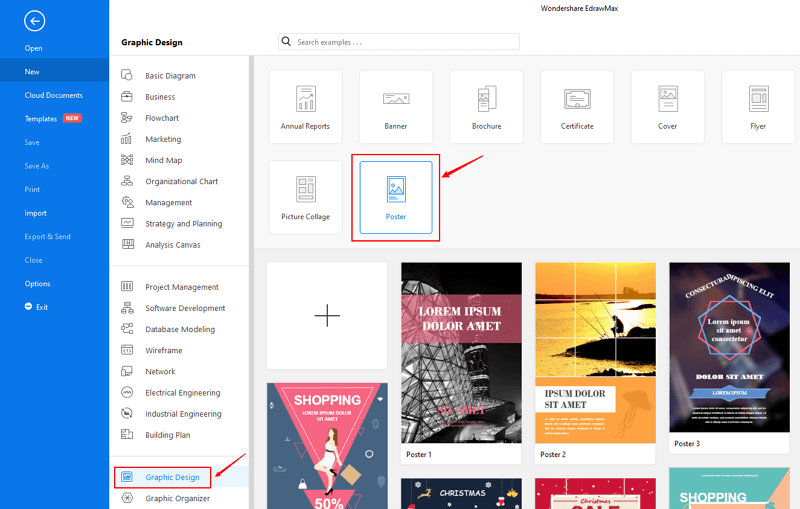 Step 3: Select one poster template to edit on it or click the [+] sign to start from scratch. Also, you can use massive poster symbols and elements from libraries in left menu to customize your poster.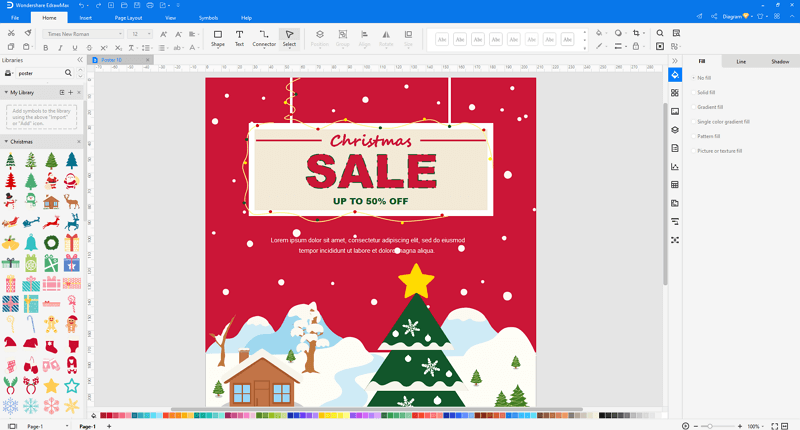 Step 4: Once finished your creation, you can export the file in multiple formats, including Graphics, PDF, editable MS Office file, SVG and Visio vsdx file.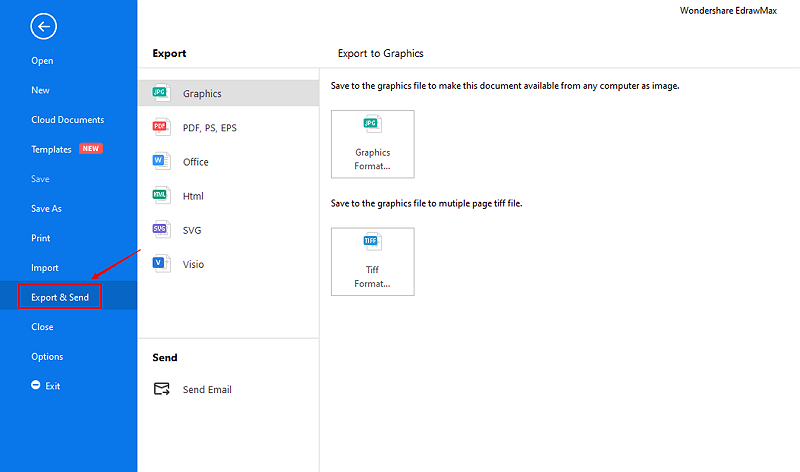 Step 5: Besides, you can share your diagram with others via social media and web page. Or publish your diagram in EdrawMax template gallery to show your work with others.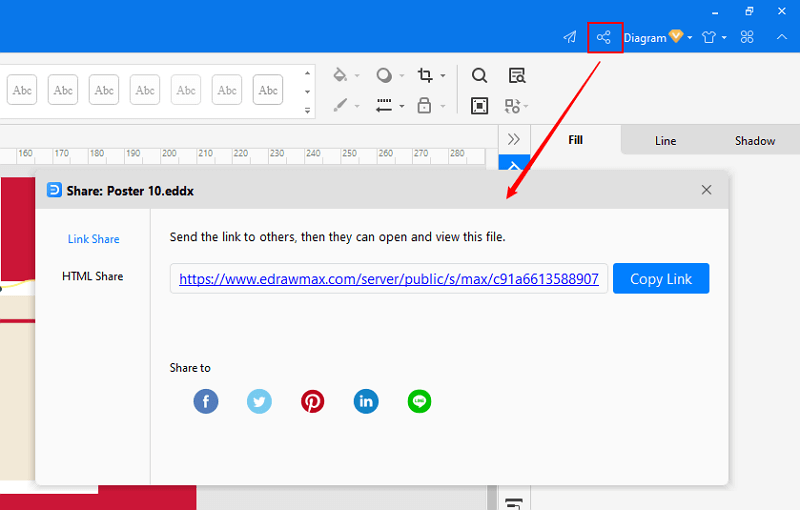 Part 3: Poster Examples
Example 1: Creative Real Estate Poster
Example 2: Christmas Sale Poster
Part 4: Conclusion
According to this article, there are mainly three parts to illustrate what is poster, to tell you how to create posters and to show you some poster examples. Generally speaking, a poster includes both textural and graphic elements and is always used for promoting.
EdrawMax is an easiest all-in-one diagramming tool, you can create posters and any other type diagrams with ease! With substantial poster symbols and cliparts, making posters could be as simple as possible. Also, it supports to export your work in multiple formats and share your work with others. Get started to create your posters now!