How to Create Plumbing and Piping Plan

Part 1: What is Plumbing and Piping Plan?
Plumbing and piping plans are used to convey key information about a room or structure's plumbing system. This information will be used by engineers, designers, builders and other parties involved in the building process. Such a plan will contain information including the structure's fixtures, pipework, valves, waste disposal system, and hot and cold water supply.
A structure's plumbing system is important to the health and safety of the occupants. Therefore, a plumbing and piping plan is an important diagram that ensures engineers and workers are working towards building a structure that meets all of the safety requirements.
Part 2: Design Elements for Plumbing and Piping Plan
Creating a plumbing and piping plan with detailed and industry-standard symbols can help you preview the layout, which lets you detect anything that could be probably missed out. Here are the design elements for designing the annotated schematics or diagrams of plumbing and piping systems:
Piping and Connection Shapes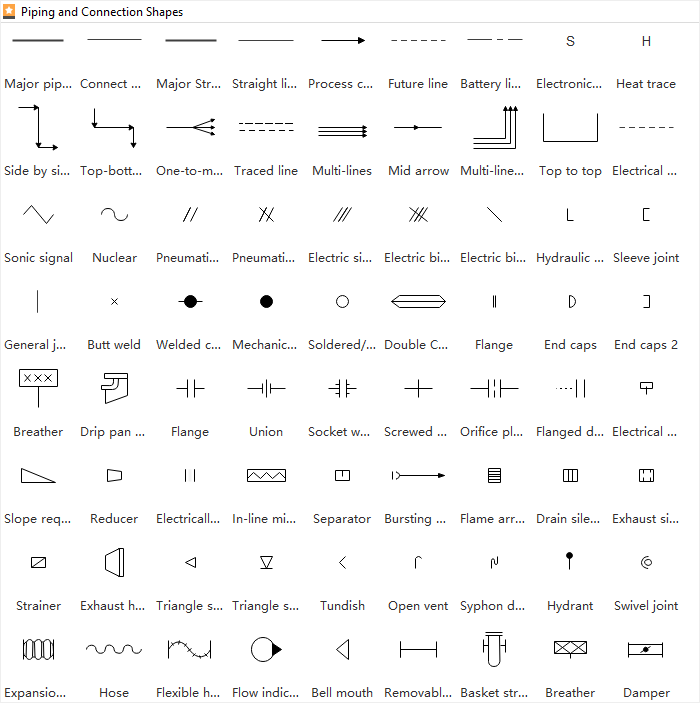 Equipment - Valves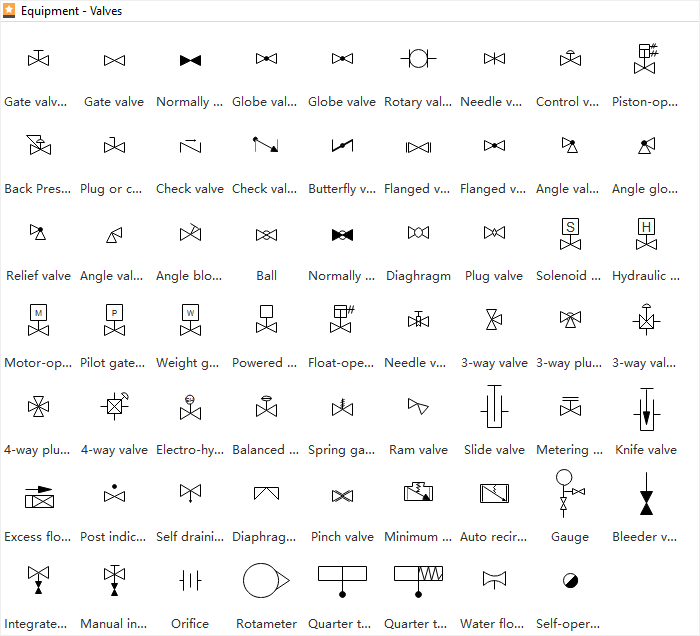 Wall, Door, Window and Structure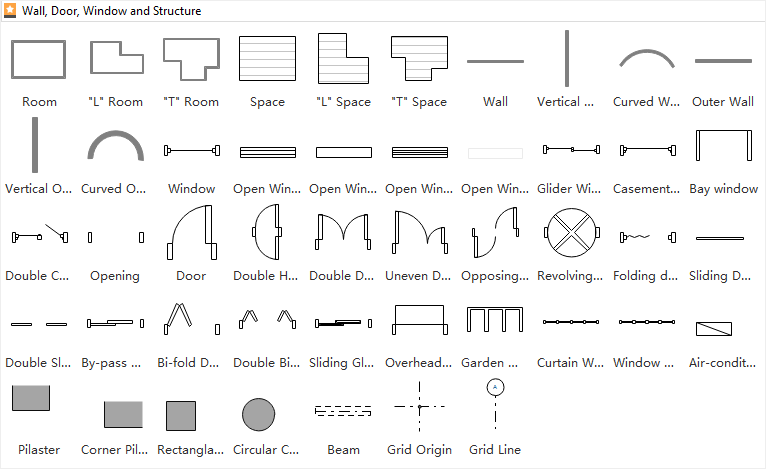 Plumbing Symbols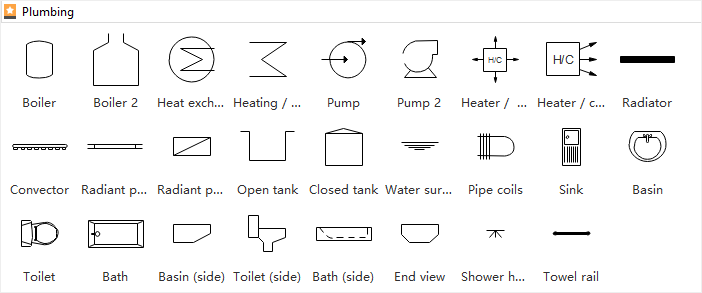 Part 3: How to Make a Plumbing and Piping Plan?
Step 1: Start EdrawMax.
Step 2: Navigate to [New]>[Building Plan]>[Plumbing and Piping Plan].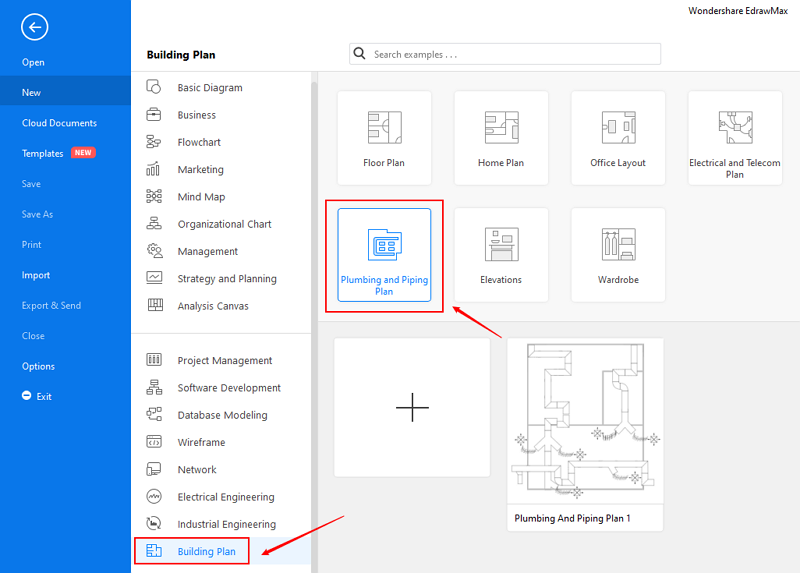 Step 3: Click the [+] sign to start from scratch.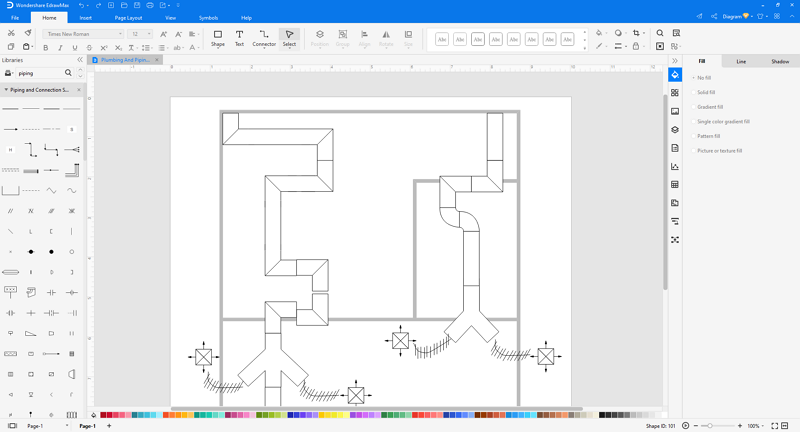 Step 4: You can export the file to Graphics, PDF, editable MS Office file, SVG and Visio vsdx file.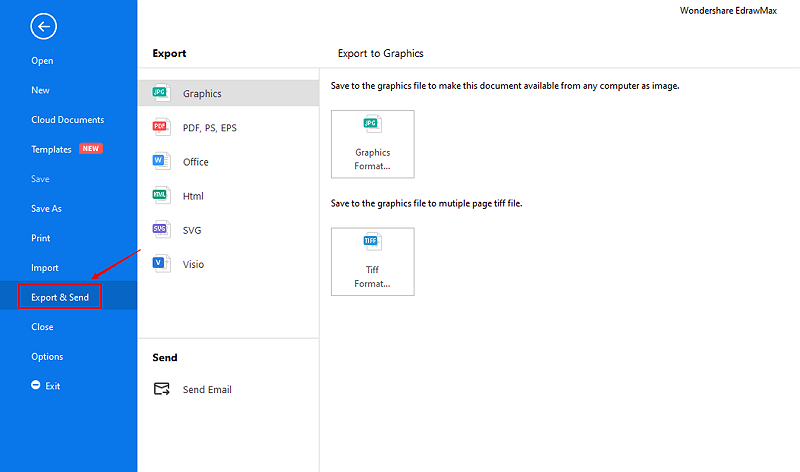 Step 5: And you can share your diagram with others via social media and web page.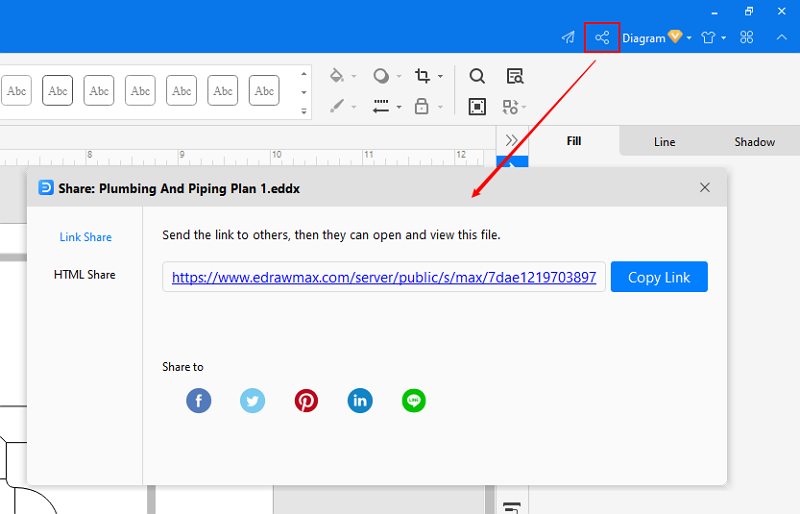 Watch this video to learn more. If the video doesn't play, please visit it at YouTube.
Part 4: Plumbing and Piping Plan Examples
Home Water Piping Plan Template
Do it yourself with Edraw's smart floor plan editor to fully edit this home water piping plan template. Plenty of floor plan design theme and color patterns are within your reach. Start drawing your award-winning plan right now.
Home Plumbing Plan Template
Here is a simple home plumbing plan example created by EdrawMax, which is available in different formats. You can simply make this template your own with just a few clicks.
More Related
Plumbing and Piping Plan Symbols
Plumbing and Piping Plan Examples and Templates