How to Create Fire Escape Diagram Instantly
>
Edraw How-To
>
How to Create Fire Escape Diagram Instantly

Part 1: What is Fire Escape Plan?
Fire escape plan is also referred to as Fire and Emergency Plan. It is a plan which helps people move away from the fire threat or actual occurrence of a fire hazard. Fire and emergency plans range from hospital fire and emergency plan, school fire and emergency plan, cinema fire and emergency plan, theater fire and emergency plan, etc. Generally, a company should provide fire and emergency plan to all departments and make sure that all employees are accessible to it.
Part 2: Why Fire and Emergency Plan is Important?
1. It's used to prevent fatalities and injuries.
2. It plays a very important role in reducing damage to buildings, stock, and equipment.
3. It serves as a safeguard to protect the environment and the community.
4. It helps to accelerate the resumption of normal operations.
Part 3: Tips on How to Design Fire Escape Plan
Involve as many members as possible especially when designing home fire escape plan.
Explain the escape plan to all involved people so that they can understand it instantly. In this way, they will be able to find the shortest and fastest way in the case of emergency.
Practice the escape plan in fire drill. Make the drill as realistic as possible. Take part in some lectures about emergency evacuation and learn some basic skills. There are some free lectures available.
Hang the escape plan in somewhere visible. Use bright and visible color to indicate exits and emergency phones.
Identify two ways out of every room. It is always possible that one way may be blocked by broken obstacles, flames, heat or excessive smoke.
Part 4: How to Make Fire Escape Plan?
Step 1: Start EdrawMax.
Step 2: Navigate to [New]>[Building Plan]>[Fire and Emergency Plan].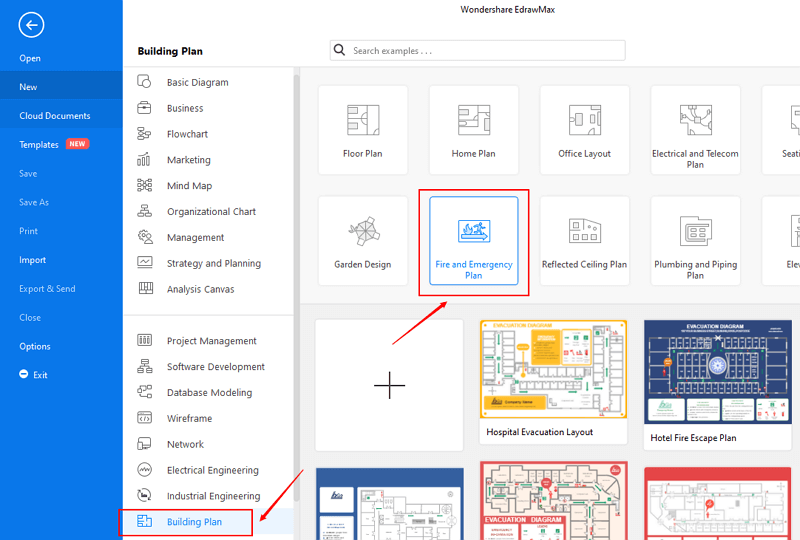 Step 3: Select one Fire Escape Plan template to edit on it or click the [+] sign to start from scratch.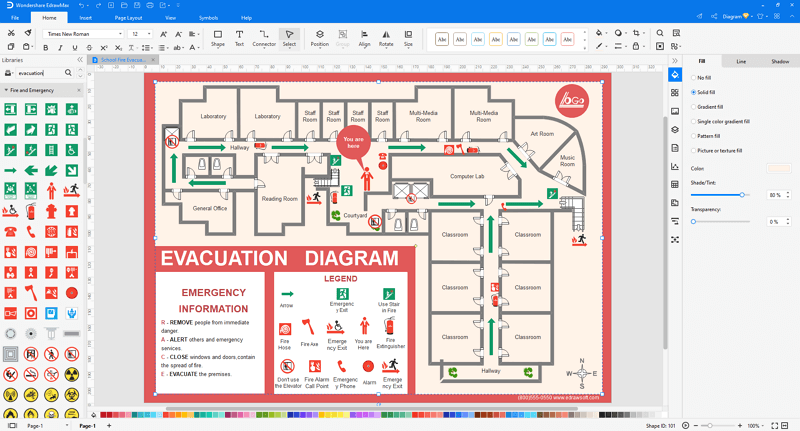 Step 4: You can export the file to Graphics, PDF, editable MS Office file, SVG and Visio vsdx file.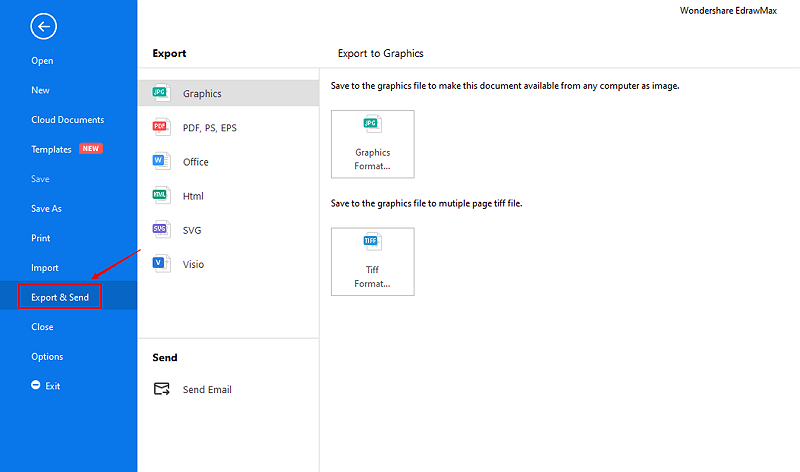 Step 5: And you can share your diagram with others via social media and web page.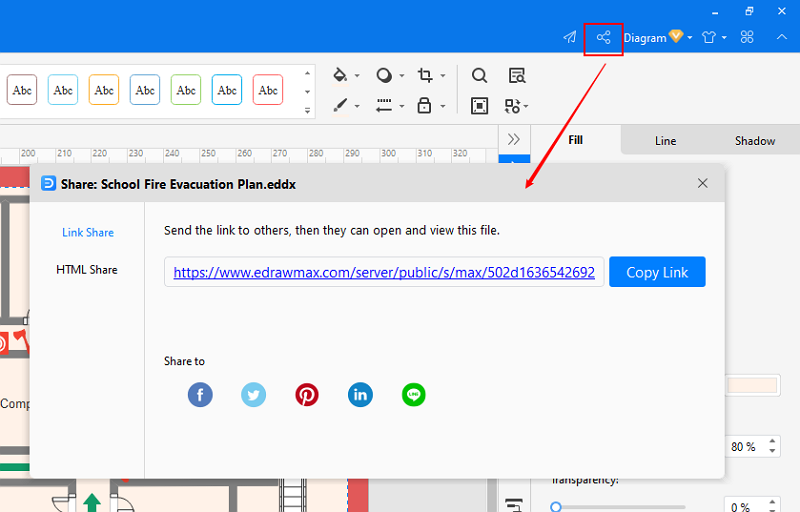 Watch the video to learn how to create a Fire Escape Plan.
If you have trouble in watching the video tutorial, please visit it at YouTube.
Part 5: Fire Escape Plan Examples
Example 1: Hospital Emergency Plan Template
A free customizable hospital emergency plan template is provided to download and print. Quickly get a head-start when creating your own hospital emergency plan. To ensure people's life and security, a reasonable and up to standard emergency plan is necessary, which can be gained with our template without a hitch.
Example 2: Home Fire and Emergency Plan Template
To ensure everyone get the quick response of where to go when encounter fire emergency at home, a home fire and emergency plan is indispensable, especially in a big house. Get an amazing free customizable home fire and emergency plan template right now. Readily identifiable icons are used to depict the exit routes and safety equipment. Simply drag and drop these ready-made shapes, you can finish a perfect fire and emergency plan for you home.
More Related
Garden Floor Plan Examples and Templates
Mall Floor Plan Examples and Templates
Best Linux Fire Evacuation Diagram Software - Create Your Safe Evacuation Easily
Here is a complete fire and emergency plan examples created by EdrawMax.