How-Tos
How to Make a Mind Map in Canva
Make Your Own Mind Map
A mind map is a point-noting tool that allows you to visualize your ideas and concepts in the form of a hierarchy, branches, images, colors, etc. In a mindmap, you write the central concept first and then link other concepts as you go with the principal making a relationship.
A mind map is also a great learning tool. It saves you a lot of time instead of going through the whole paragraphs or pages. You play with and visualize the essential points.
This article will make a mind map using the Canva software and in EdrawMind and EdrawMax and then compare them. Let's dive deep into it.
EdrawMind
Full-Featured Mind Mapping Software
33 predefined themes to make your mind map stand out
12 different structures to meet your need
Cross-platforms supported (Windows, Mac, Linux, Web)
Brainstorming mode and presentation mode
Group & real-time collaboration
Security Verified |
Switch to Mac >>
Security Verified |
Switch to Linux >>
Security Verified |
Switch to Windows >>
How to Make a Mind Map in Canva?
Canva is the best graphic designing web-based application to design social media graphics, presentations, posters, documents, and other visual content. The application contains thousands of templates and designs, making your work appealing. The software has both a premium and a free version.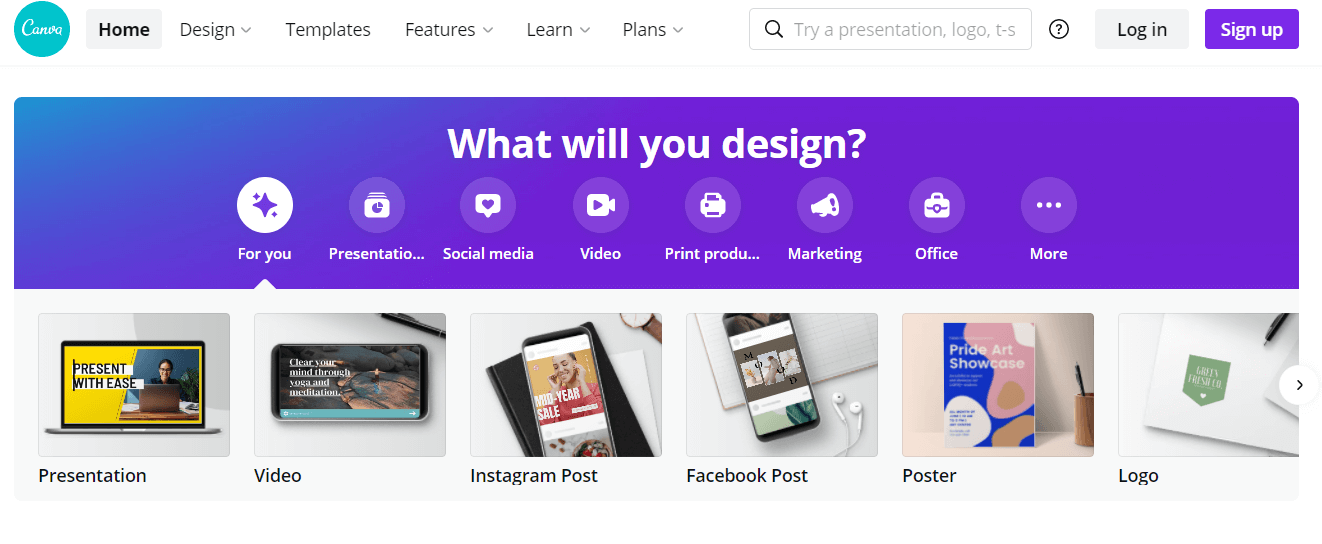 Step 1: Sign up
Open the Canva web page, complete all the signup and login formalities.
Step 2: Choose Templates
Select the best template to boost your project rather than working from scratch on the new document. The Canva contains thousands of beautiful templates select according to your need, either you want to make a professional presentation, note the concepts, etc.
Step 3: Add Shapes for more points
Now, add more features provided by the Canva software. It has hundreds of shapes, texts, colors, graphics, etc. Add them to your points to make the mindmap perfect.
Step 4: Check the layouts and backgrounds
Now, rearrange the layouts and backgrounds according to what fits your mind best. You can also take ideas from the templates and ideas provided by the Canva.
Step 5: Download or Export
Download the project and export it to any social site like Facebook, Linked In, Slack, etc.
How to Make a Mind Map in EdrawMind?
EdrawMind is a full-featured and professinal mind mapping, brainstoming and outlining tool. Whether you're a stundent, teacher, project manager, product manager, or marketer, you can ignite ideas, harness chaos, and drive better results with EdrawMind..
Follow the below 3 steps and start to make mind map with EdrawMind!
Step 1: Open EdrawMind
Download and install EdrawMind on your PC. Try EdrawMind Online when you prefer to use web applications. Open EdrawMind, there present several types of mind maps and common diagrams like fishbone diagram and timeline. Below are the free inbuilt templates created by our amazing designers.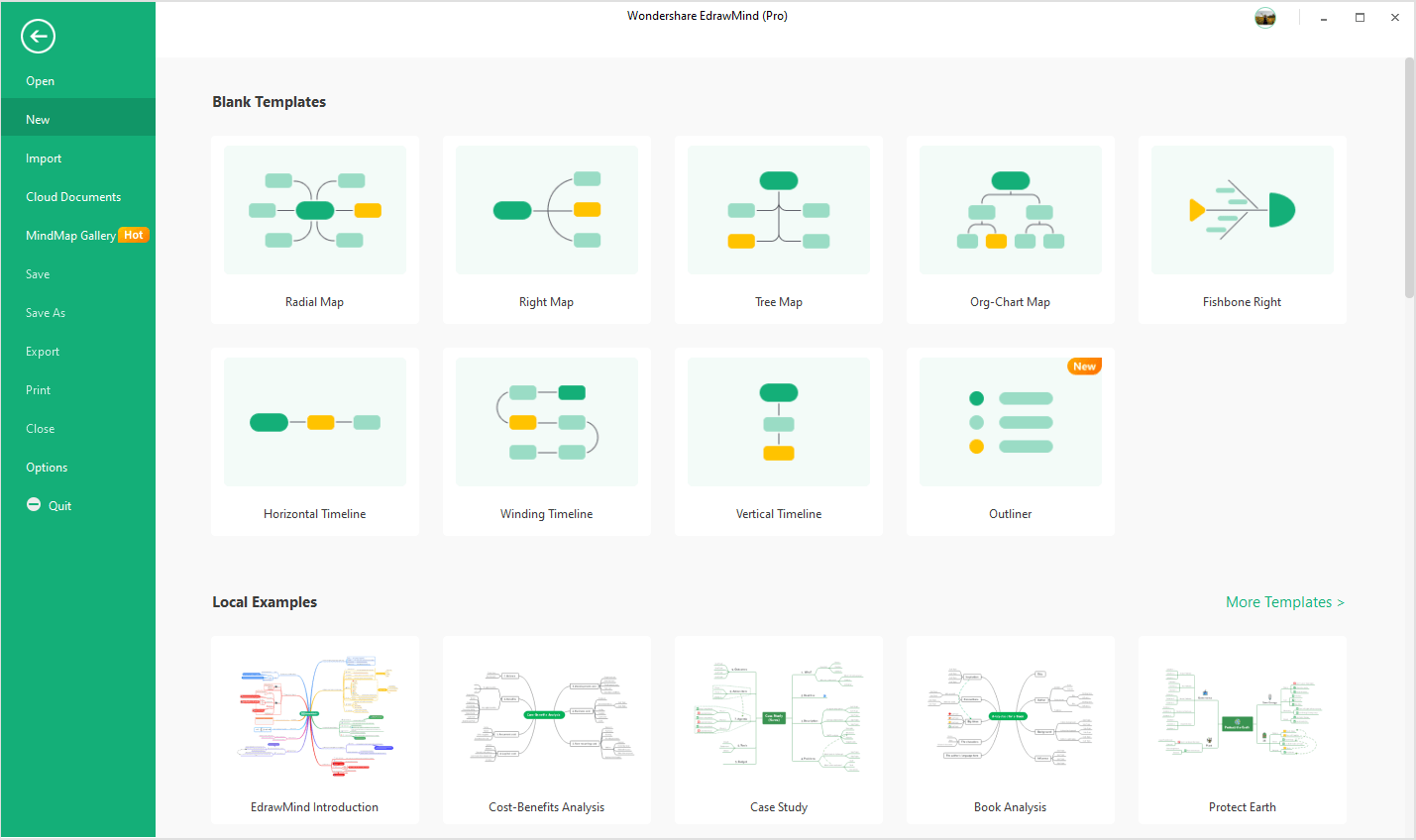 Step 2: Start Mind Mapping
Build your mind map as it was in your mind. Add the topics, relationships, images and change the colors in the way you like. All the styling tools and options are on the top menus and the right panels. Try the features of "Branch Free Positioning" and "One-click mind map generation", you will find how easy it is to create a mind map in EdrawMind.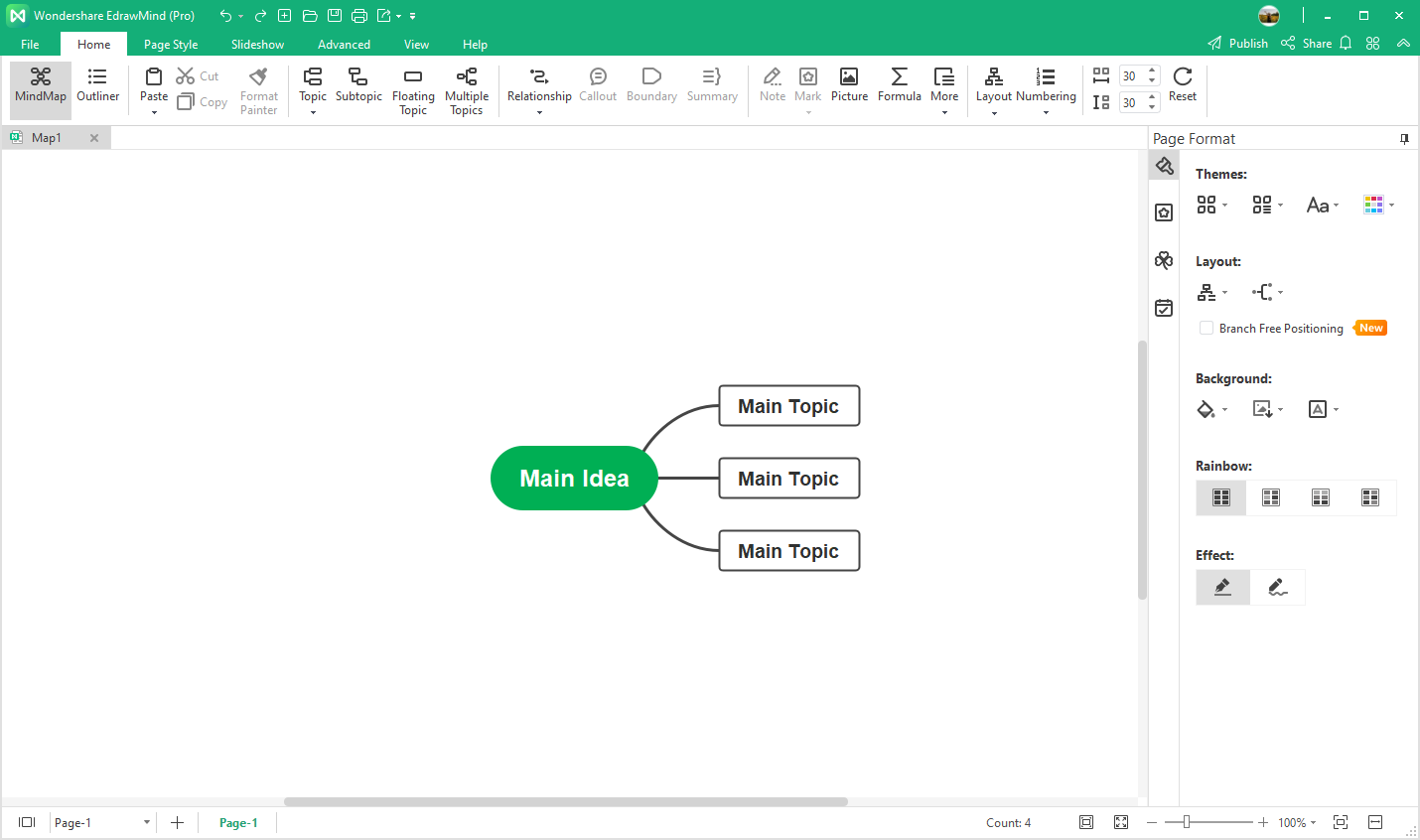 Step 3: Export and Share Your Mind Map
Once you've finished your mind map, you can download it, export it as different file formats or post it on the social media channel. Share your mind maps with your best team members, friends or family!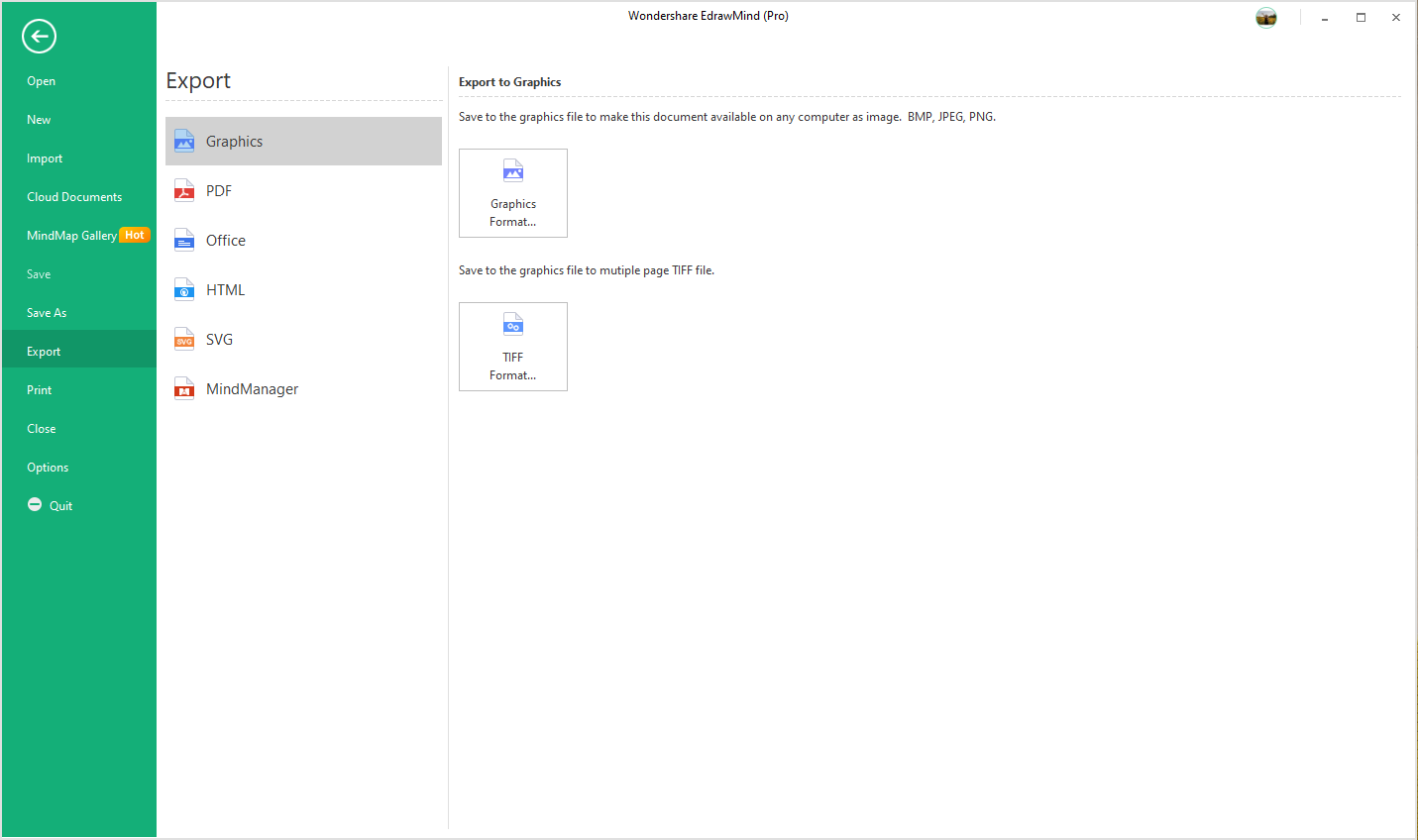 How to Make a Mind Map in EdrawMax?
With 280 types of diagram solutions, you and your team can use EdrawMax for every stage of your workflow. The Microsoft-like interface, drag and drop feature, and professional template resources. Drawing a mind map in EdrawMax is just a breeze!
Step 1: Open EdrawMax
Download and install EdrawMax or use EdrawMax Online on any device with network connection. Open EdrawMax, navigate to [Basic] >[Mind Map] and you will find the pre-made mind map templates. Select one of the templates, or click on the icon to create your mind map from scratch.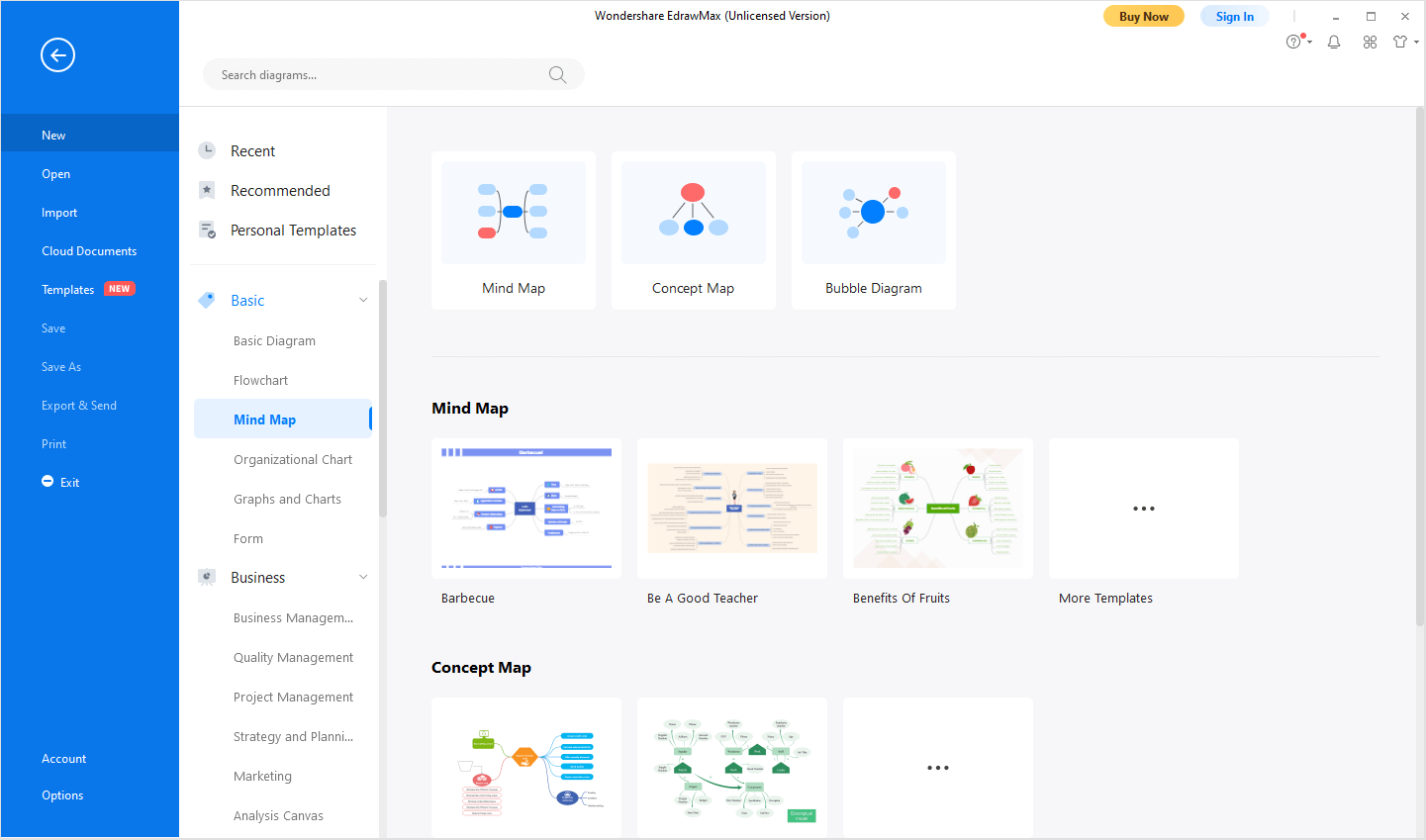 Step 2: Map out What you think
Add topics and subtopics by dragging and dropping the symbols on the canvas as you like. EdrawMax supports to change styles of the mind map with the inbuilt design options and tools. You can also add images to help you visualize and memorize different parts of your mind map.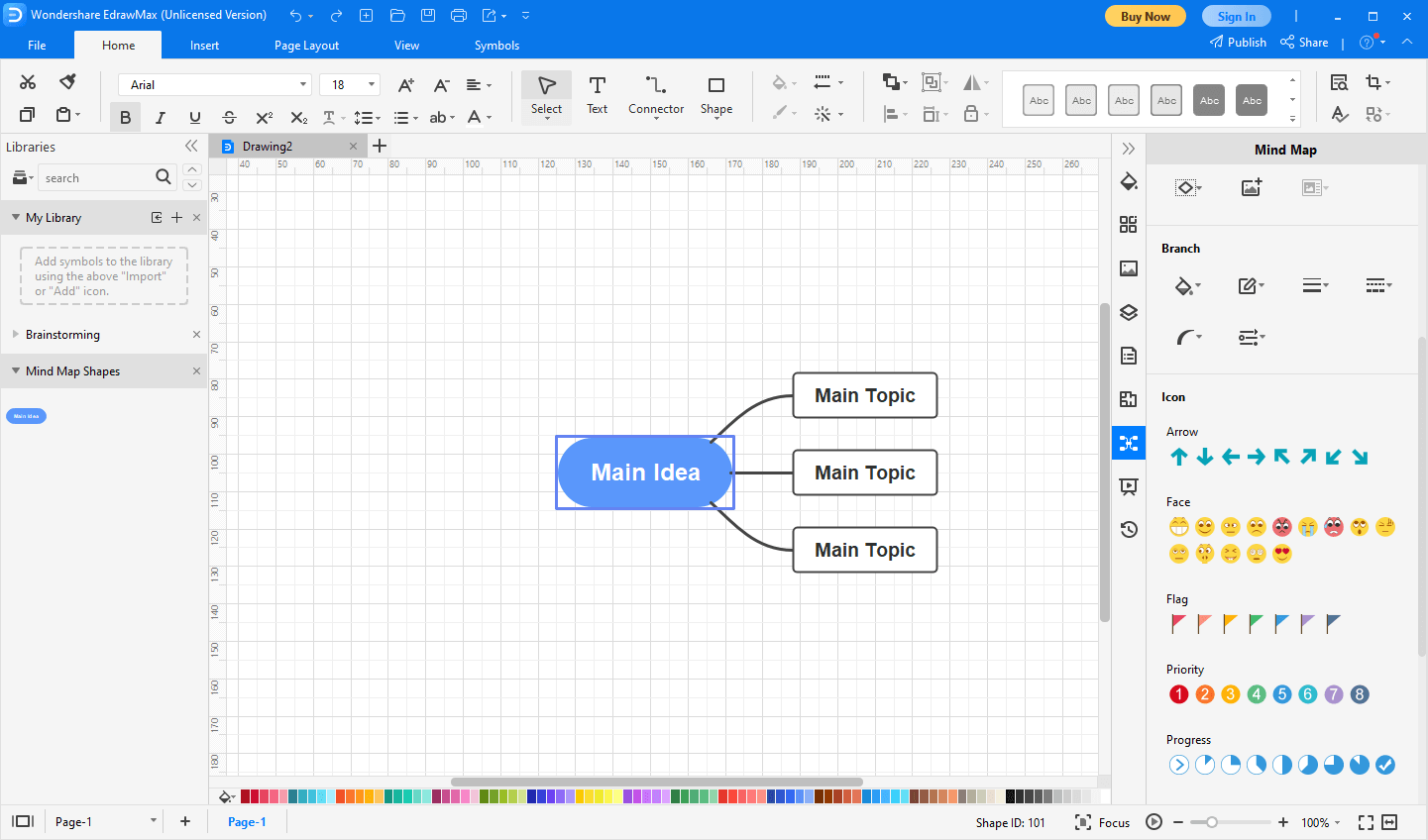 Step 3: Save and Share Your Mind Map
When you complete the mind map in EdrawMax, remember to save and share it with others! You can publish your mind map the template community and let more people see your creation.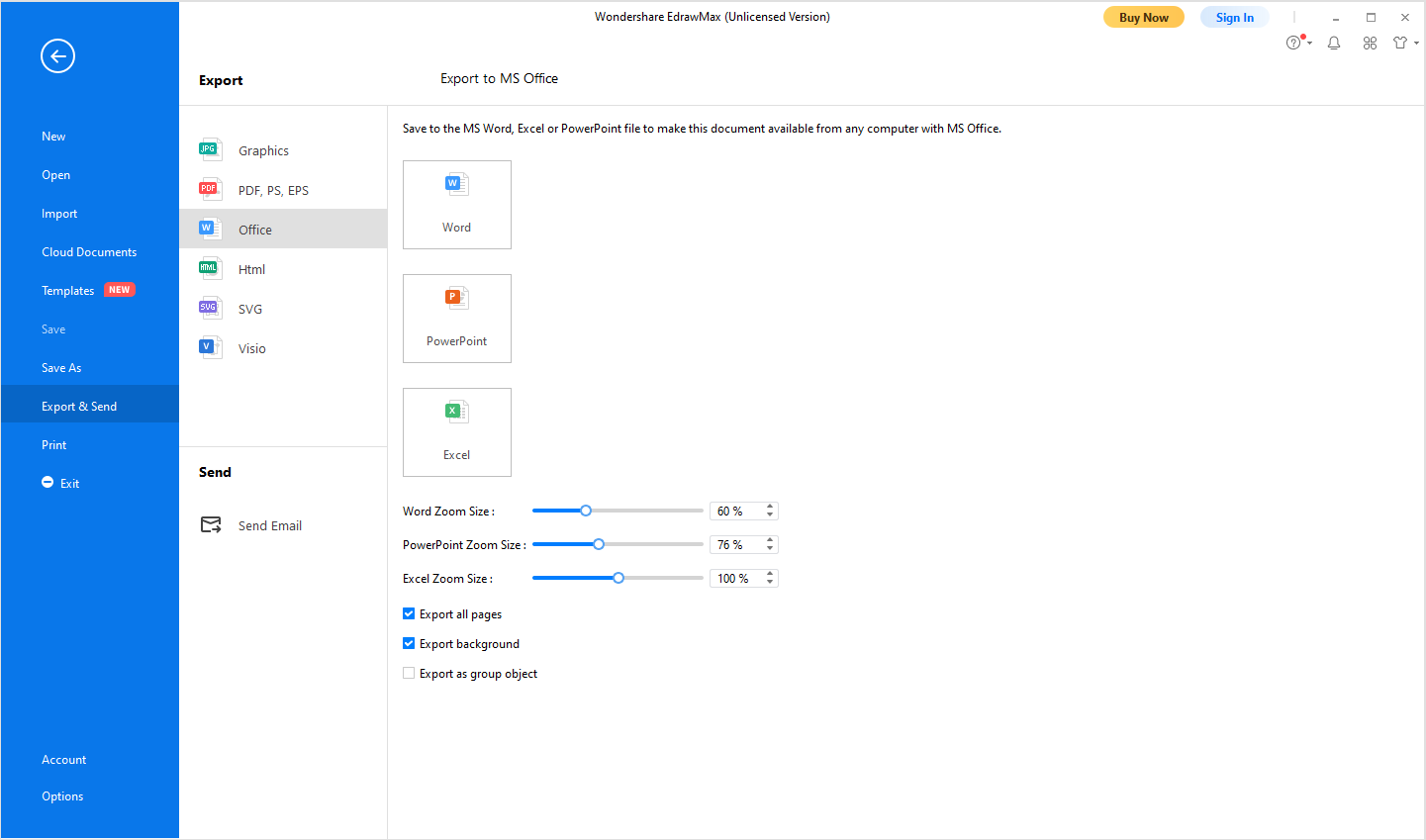 Canva vs Edraw: Which to Use
Both EdrawMind and EdrawMax are the best mind map makers, whether you get high mind mapping skills or the first time to draw a mind map. Our team has the process as simple and intuitive as possible. Professional mind map templates have been designed by our talented designers for you to change and customize easily. Simply select the ideal design for you, text on the topics and map out the information stored in your mind.
Related Articles
Create a Mind Map with Edraw.